Bible makes list of books most challenged at libraries, public schools
                   Verse of the Day
Luke 21:33  Heaven and earth shall pass away: but my words shall not pass away.
Commentary
The attack on the Bible has once again come to the surface. It is one of the books that is most often censored! This is what all evil people and governments have tried through the ages to do: censor or ban the Bible. Based on the word of God, I guarantee you, the reprobate mind will never succeed.
Make sure that you read the article about the Muslim youths in Belgium and how 90 percent of them support the ISIS terrorism. I suppose that it is also very high in America. Remember that ISIS is following the real Islam as outlined in the Koran and Hadiths. In the long run this has great appeal to the Muslims.
May the Holy God of Israel bless and protect you.
2 Timothy 3:16,17  All scripture is given by inspiration of God, and is profitable for doctrine, for reproof, for correction, for instruction in righteousness: That the man of God may be perfect, throughly furnished unto all good works.
Hard Left – Reprobate Mind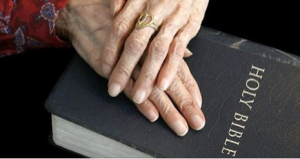 Bible makes list of books most challenged at libraries, public schools 04/11/16  As I've said many times, the reprobate mind hates the Holy God of Israel, His word and anyone who believes in Him.
In a real sense they are at war with God, and that war could turn very ugly for those who stand for the LORD.
I don't think the Koran or any other religious book was on this list. It is the word of God which drives the reprobate mind insane because of the sin which controls them.
Isaiah 40:8  The grass withereth, the flower fadeth: but the word of our God shall stand for ever.
"On the latest list of books most objected to at public schools and libraries, one title has been targeted nationwide, at times for the sex and violence it contains, but mostly for the legal issues it raises. The Bible.
"You have people who feel that if a school library buys a copy of the Bible, it's a violation of church and state," says James LaRue, who directs the Office for Intellectual Freedom for the American Library Association, which released its annual 10 top snapshot of "challenged" books on Monday, part of the association's "State of Libraries Report" for 2016.
"And sometimes there's a retaliatory action, where a religious group has objected to a book and a parent might respond by objecting to the Bible."
Islam – Europe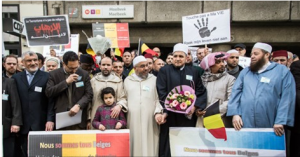 Majority Of Muslim Students Think Brussels Terrorists Are 'Heroes' Say Teachers 04/11/16  I am sure that this is the same all across Europe and probably in America. Muslims know the history of Muhammad and the caliphate. They realize that ISIS is following this pattern.
It looks like very soon thousands of European Muslim terrorists are going to be turned loose and Europe will burn.
In the face of all this, the European governments still want more Muslims!
God has blinded them and given them over to stupidity for the final judgment, which is fast approaching Europe.
"Teachers working in the predominantly Muslim districts of Molenbeek and Schaerbeek in Brussels have reported that "90 percent of their students, 17, 18 years old" called the Islamist terrorists who attacked Paris and Brussels "heroes".
The revelation came in an article in the New York Times, wherein Steven Erlanger spoke to a Belgian policymaker who relayed the information from Belgium.
The piece, entitled "Blaming Policy, Not Islam, for Belgium's Radicalised Youth", interviewed Yves Goldstein, chief of staff for the minister-president of the Brussels Capital Region and a Schaerbeek councilman. Schaerbeek and Molenbeek are now infamous as the areas in which for months Islamists lived, hid, manufactured weapons and made preparations for the Paris and Belgium attacks.
Reflecting that "our cities are facing a huge problem, maybe the largest since World War II," Goldstein poses the question, "How is it that people who were born here in Brussels, in Paris, can call heroes the people who commit violence and terror?"
Hard Left – Europe
Free Speech on Trial: What Message Is Being Sent? 04/11/16  The Muslims want to destroy Europe and take it over for Islam, and yet, the European governments want to silence and even jail anyone who tells the truth about Islam! This is like an "Alice in Wonderland" delusion that so many Europeans are living under.
The Hard Left wants to do the same in America, but at least we have the 1st Amendment and some people warning of the danger, to help protect us from the Muslims.
It is really frightening to see into the Hard Left reprobate mind and just how blind it is and how dangerous it is to everyone, including the nation. Their actions are leading to the direct destruction of the entire European culture!
"This miscarriage of justice being orchestrated against Geert Wilders is merely one aspect of the many prosecutions being carried out under laws less about prevention and punishment of actual crimes, and more about criminalizing dissent against the demographic transformation of Europe.
After terror outrages in the name of Islam, its apologists perform defensive operations that try to render Islamic doctrine immune from scrutiny.
The eagerness with which social media giants, such as Facebook and Twitter, have imposed a policy of enforced silence — in concert with Europe's leaders — is a further irony that will not be lost on future historians.
If the criminal justice systems of European nations continue to pursue charges against whoever questions or criticizes Islam, what hope is there then for the silent members of the Muslim community who might wish to speak out?"
Israel and the Middle East War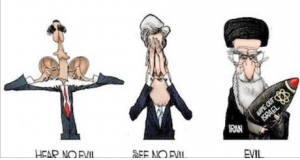 Iran's Missiles and the Obama Doctrine 04/11/16  Everyone knew that Iran was not going to obey the treaty. There is no doubt that they are working day and night to build a nuclear weapon. They will follow the path of North Korea, and the "deal" it made with Clinton back in 1994.
Obama has put the entire Middle East in danger and started a nuclear arms race which Saudi Arabia is pursuing.
Israel is watching this very closely and will attack Iran, if Iran is close to creating a nuclear weapon.
Obama is Neville Chamberlain on steroids! After knowing full well what Hitler did through his treaty with Chamberlain, Obama did the same thing, only this involves nuclear weapons.
"The United States is facing a humiliation of the first order resulting from almost comically provocative Iranian test launches of nuclear-capable ballistic missiles earlier this month and the lack of any real response from Washington, save for largely symbolic sanctions.
For the Obama Administration, a recent interview suggests it sees this humiliation and loss of credibility not as a serious problem, but as a successful application of the "Obama Doctrine."
Iran's missile launches violated the spirit of UN Security Council Resolution 2231, which lifted international sanctions on Iran when it agreed to the Joint Comprehensive Plan of Action (JCPOA) regulating its nuclear program.
This suggests that the Ayatollahs in Iran have no intention of getting "right with the world" as Obama once suggested, and intend to continue their revolutionary goals. Lest anyone fail to grasp that point, the missiles were inscribed with the words "Israel must be wiped off the Earth," in Hebrew.
Yet the Russians are blocking any attempt to invoke 2231 to sanction Iran on the grounds that its language does not explicitly forbid this behavior. They're right. Paragraph 3 of Annex A of 2231 states, "Iran is called upon not to undertake any activity related to ballistic missiles designed to be capable of delivering nuclear weapons, including launches using such ballistic missile technology" for a period of up to eight years after the JCPOA goes into effect.
Resolution 1929, a previous Iran sanctions resolution, did explicitly forbid it, stating, "Iran shall not undertake any activity related to ballistic missiles capable of delivering nuclear weapons."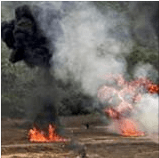 GOOD NEWS AND BAD NEWS IN FIGHT AGAINST ISIS 04/09/16  This is an article to keep you on the cutting edge of what is happening with the war with ISIS.
"The war against the Islamic State (IS) terror militia appeared to be gaining traction this week as forces backed by various great powers were closing in on the heart of IS controlled territory in eastern Syria. However, IS forces also put heavy pressure on the Assad regime's positions on the outskirts of Damascus and the drive to re-take the Iraqi city of Mosul from IS have reportedly bogged down.
Against the backdrop of continued fighting against IS and the Al-Nusra Front in various areas, the cease-fire and accompanying talks in Geneva between the various factions in the Syrian conflict not associated with IS or Al-Nusra Front have so far not made serious progress towards establishing an agreement for the future of Syria. Diplomats from various countries involved in the talks expressed varying degrees of pessimism to reporters this week."
Islamic Caliphate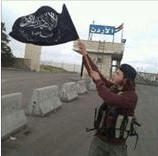 ISIS descends on Jordan's border, activates suicides. Jordanian command post in Daraa 04/11/16  This received little media coverage, but ISIS did attack Jordan!
"ISIS forces in southern Syria overran several Jordanian border crossings south of the Yarmouk River on Tuesday, April 5. This disastrous turn of events is illustrated by an exclusive picture obtained by DEBKAfile of an ISIS fighter unfurling the organization's flag at one of the crossings which sports a Jordanian flag.
The picture taken the same day shocked the royal court and the Jordanian military command in Amman.
Our military sources report that an urgent conference was called at the Military Operations Command (MOC), north of Amman to devise measures for containing the Islamic State's leap into more territory on the Syrian-Jordanian border. It was attended by Jordanian, American, Israeli, Saudi and UAE officers."
Financial Armageddon
China's great migration 04/10/16  This is a tremendous article about China, and I learned great insights about what is going on in China.
The article is long but well worth the time.
"Many prominent economists believe China has reached the so-called Lewis Turning Point, a theory developed by Nobel Prize-winning economist Sir Arthur Lewis that explains the moment when the supply of cheap rural labour to the industrialised economy runs out. This has huge implications, not just for China's economic model but for all of modern Chinese society. "Migration of peasants to the cities is what created China's economic miracle," Chinese Premier Li Keqiang declared in March this year.
As that migration ends and potentially goes into reverse, many are worried that the miracle will end with it. And, since the ruling Communist party's legitimacy is now based primarily on its ability to provide rapid economic growth, the end of the miracle could threaten the stability of the regime.
The end of the previously unlimited supply of cheap, pliant workers from China's countryside also provides an opportunity for other, poorer countries in Africa and elsewhere in Asia to take away the low-cost manufacturing that China took from the west. "China's existing growth model is running out of steam," the World Bank said in a recent report. "Rapidly rising migrant wages in cities and shortages of low-skilled labor suggest that fewer people than before — and fewer than warranted on economic grounds — choose to leave the countryside to move to the city."
Olivier Blanchard eyes ugly 'end game' for Japan on debt spiral 04/11/16  The Japanese economy is in an accelerating death spiral. There is no way out except for massive inflation, which will literally destroy the wealth of the nation along with the Middle Class.
The US is not far behind because our debt spending is out of control.
Remember, Japan has the lowest birthrate in the world and and judgment is at the door.
"Japan is heading for a full-blown solvency crisis as the country runs out of local investors and may ultimately be forced to inflate away its debt in a desperate end-game, one of the world's most influential economists has warned.

"Olivier Blanchard, former chief economist at the International Monetary Fund, said zero interest rates have disguised the underlying danger posed by Japan's public debt, likely to reach 250pc of GDP this year and spiralling upwards on an unsustainable trajectory.
"To our surprise, Japanese retirees have been willing to hold government debt at zero rates, but the marginal investor will soon not be a Japanese retiree," he said.
Prof Blanchard said the Japanese treasury will have to tap foreign funds to plug the gap and this will prove far more costly, threatening to bring the long-feared funding crisis to a head.
"If and when US hedge funds become the marginal Japanese debt, they are going to ask for a substantial spread," he told the Telegraph, speaking at the Ambrosetti forum of world policy-makers on Lake Como."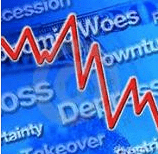 IMF supports move to negative rates by some central banks 04/12/16  This is a good article to keep updated on the world economy.
"The International Monetary Fund said on Sunday that a move to negative rates by some of the world's central banks would help deliver extra monetary stimulus and ease lending conditions.
Six of the world's central banks have introduced negative rates, most notably the Bank of Japan and the European Central Bank, and around a quarter of the world economy by output is now experiencing official rates that are less than zero.
They have achieved this by cutting deposit rates into negative territory, ranging from minus five basis points in Hungary to minus 125 basis points in Sweden – essentially a "tax" on deposits.
"Although the experience with negative nominal interest rates is limited, we tentatively conclude that overall, they help deliver additional monetary stimulus and easier financial conditions, which support demand and price stability," the IMF's financial counselor and director of monetary and capital markets, Jose Vinals, wrote in a research paper.
The report was published ahead of next week's International Monetary Fund meetings in Washington.
Negative interest rates were first adopted in Sweden, Denmark and Switzerland in a bid to halt currency appreciation against the euro and Hungary's central bank has also joined the move."
Zechariah 8:6  Thus saith the Lord of hosts; If it be marvellous in the eyes of the remnant of this people in these days, should it also be marvellous in mine eyes? saith the Lord of hosts.