Bible Teaching: Ezekiel 40-45 There is a New Covenant which supersedes the Law of Moses.)
2 Timothy 2:15 Study to shew thyself approved unto God, a workman that needeth not to be ashamed, rightly dividing the word of truth. 
BIBLE TEACHING with Chaplain John McTernan.
This is a five part apologetic series on proving Jesus Christ is Israel's Messiah. The teaching is focused on Ezekiel 40-45. In Ezekiel 43, the Holy God of Israel is sitting on the Throne of David, the Messiah's Throne.
This teaching is live on FaceBook at John McTernan's Insights 9:00 PM EST on Tuesday and Thursday and on Rumble at: McTvideos.com
Part 1: Ezekiel 40-45: Kingdom Reign of Jesus Christ https://rumble.com/v1on54z-bible-teachingezekiel-40-45-kingdom-reign-of-jesus-christ.html
Part 5: To be posted
Part 6: To be posted
After following this teaching you will be able to defend the faith against anyone, that Jesus Christ is the God of Israel who died on the cross for our sins, and God is now operating under the New Covenant.
The information from this teaching comes from by book: Only Jesus of Nazareth can Sit on the Throne of David.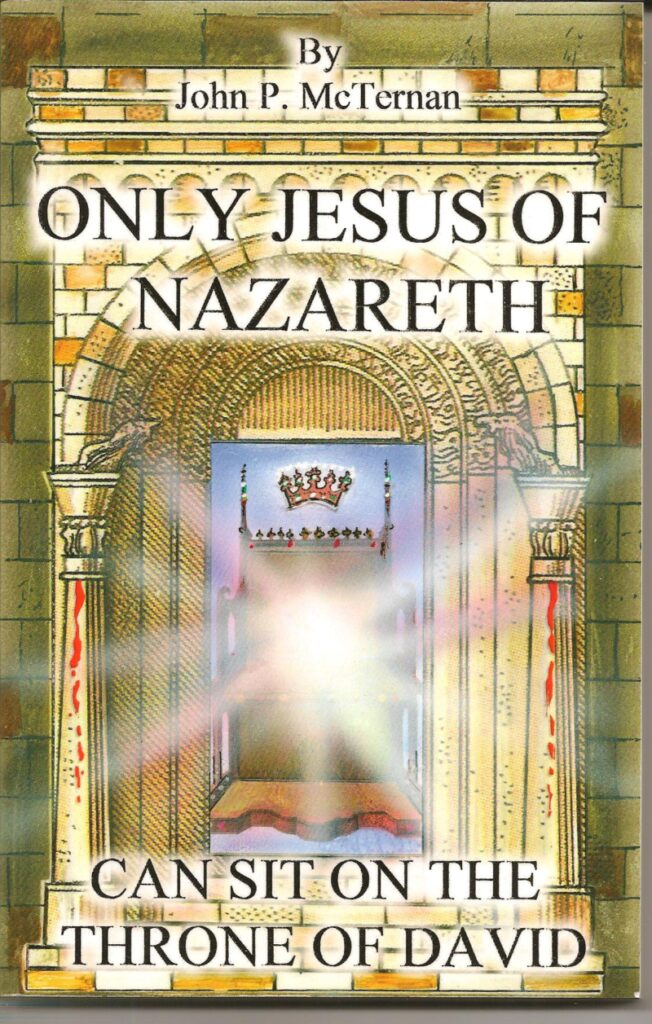 The next series of teaching will be the The Book of Revelation (A Fresh Look with Understanding)
Revelation 1:3 Blessed is he that readeth, and they that hear the words of this prophecy, and keep those things which are written therein: for the time is at hand.