Cutting Edge Health Information: November 21, 2022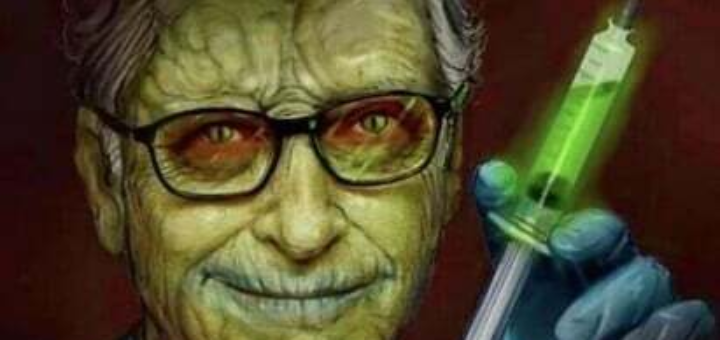 Verse
3 John 1:2 Beloved, I wish above all things that thou mayest prosper and be in health, even as thy soul prospereth. 

This blog's focus is on medical issues to keep you on the cutting edge of critical information.
Update of people who died from the death shot until October 28, 2022: The latest VAERS results of deaths for Covid 19 "vaccinations" are 31,818 while the total for all other vaccine deaths since 1990 are 9,971. In Europe, as of June 4, 2022, there were 45,316 deaths related to the Covid 19 "vaccines".
Above all, no matter what happens keep focused on the Blessed Hope, Jesus coming for his people, and this can get you through all trouble.
Revelation 22:2 In the midst of the street of it, and on either side of the river, was there the tree of life, which bare twelve manner of fruits, and yielded her fruit every month: and the leaves of the tree were for the healing of the nations.
If you like and are blessed by this ministry, please consider making a donation to help keep it going. May the Holy God of Israel bless you!
Medical Articles (Outstanding are

red

highlighted) The * is for new posts
*Died Suddenly(Video) This is really good and it shows the goal of the NWO to depopulate the world and how the Covid death shot fits in.
*USA has suffered shocking 350k Excess Deaths in 2022 so far; evidence suggests COVID Vaccination is to blame This is the one statistic the CDC and other criminal organizations can't hid! The question is what has caused this spike in death? This is the effect of the death shot on the population and the death rate is going to continue to increase because the death shot is designed to continue to kill.
Mass Exodus Of Doctors And Nurses May Lead To Total Collapse Of The U.S. Medical System This is all part of the NWO's plans to destroy the infrastructure of America and all nations.
Sperm count drop is accelerating worldwide and threatens the future of mankind, study warns This is exactly what the NWO wants to help destroy the population. The Covid 19 death shot is even going to accelerate this decline even more.
Why COVID-19 Mass Vaccination is a Military Operation
Introducing Liposomal Vitamin D3 for Enhanced Absorption and Optimal Results This is great information about your health and how to protect yourself with Vitamin D3.
Stillbirths are skyrocketing in the post-covid vaccination era, leaked hospital email reveals
'Child Abuse on a Massive Scale': CDC Advisers Recommend Adding COVID Vaccines to Childhood Schedule
From 'Wildfire Cancers' to Foot-Long Clots, Dr. Ryan Cole Explains the Dangers of the Spike Protein
Children Suddenly Dying – 'It's Through The Roof' – Dr. Peter McCullough This is really murder what the federal government is doing in collusion with drug companies. Behind what they are doing is the NWO.
Pfizer's business model is to create the sickness and sell the "cure" This is exactly what they do, or know a natural cure and suppress it, because they don't make money off it. This is why I call this the Babylonian Health System. Following what these criminals did with Covid 19 and the death shot, I think it is obvious to multitudes of people they are the Babylonians.
Medical Freedom Advocates Speak Out After Biden Administration Is Exposed Censoring and Silencing Their Voices These doctors are true heroes and all are real American patriots!
"You Murderous Hypocrites": Outrage Ensues After The Atlantic Suggests 'Amnesty' For Pandemic Authoritarians
From article:"The Atlantic has come under fire for suggesting that all the terrible pandemic-era decisions over lockdowns, school closures, masking, and punishing an entire class of people who questioned the efficacy and wisdom of taking a rushed, experimental vaccine – for a virus with a 99% survival rate in most, should all be water under the bridge. "We need to forgive one another for what we did and said when we were in the dark about COVID," writes Brown Professor Emily Oster – a huge lockdown proponent, who now pleads from mercy from the once-shunned. "Let's acknowledge that we made complicated choices in the face of deep uncertainty, and then try to work together to build back and move forward," she continues."
Why do they want to mandate COVID jab for CHILDREN? Because the hate innocent life from God; they think they are gods; they love money; they have hearts of stone and have seared consciences.
Cancer Rates EXPLODE: CDC Covers Up The Truth About Their Jabs (Video)
World-class veteran bodybuilder Doug Brignole dies of "unknown causes" after getting Moderna Covid jab and advising the world to avoid all the anti-vax "fearmongers" He was at "war" with the vaccinated and then died a few days after taking the death shot.  It is too bad after death he tell the truth about what happened!
From article:""Those of you who think the vaccine kills people can use me as a test. If I die, you were right. If I don't die, and have no ill effects, you were wrong, and should admit it (at least to yourselves)" … he continues… "Better yet, you should admit that you were misled, and tell the world who misled you, so other people can benefit by avoiding those fearmongers." Then, Brignole plastered his dogma all over Fakebook after he got the Moderna heart-stopper stab: "I'm vaccinated ! Well, the first of two. Let's get this done so we can get back to traveling, going to concerts, and having fun. My vaccine was yesterday, and I had no problem with it. My deltoid was a bit sore, but otherwise fine. We're all in this together, so let's do our share to beat it."
Kids who develop vaccine-induced myocarditis will be dead in 5 YEARS: Canadian doctor As I watch the medical progression of those who took the death shot but especially the boosters, the evidence is clear the death shot is just that in a year or two many are going to die because the death shot is a killing time bomb in the body. This includes children. I've said this many times the NWO combined with the Babylonian medical system are murdering-psychopaths. They relentless and ruthless murder and wreck havoc all over the world. Whether they it or not, these people are satan's agent.
From article:"The vaccinated have been harmed," said Shoemaker. "In the last eight months, 95 percent of the people in the ICU are fully vaccinated. Their immune systems are harmed. Stop harming your immune systems; you are only going to perpetuate this pandemic." To back up his claim, Shoemaker cited a report from the U.K. Office for National Statistics (ONS). The ONS report said that in the first eight months of vaccination, children injected with two doses of the COVID-19 vaccine had a 5,200 percent higher chance of dying than unvaccinated ones. "Your 10- to 14-year-old is now, by proven statistics out of the United Kingdom, 100 times more likely to die in the following six months than a non-vaccinated child," he said, calling the findings a "horrible number."
'Insane': Boston Researchers Create 'More Lethal' Strain of COVID, Prompting Calls to Shut Down Risky Gain-of-Function Research
'Brilliant' documentary fully exposes how government, Big Pharma teamed up to push ultimately harmful COVID vaccines
"Long COVID" is the Term Now Used to Cover Up COVID Vaccine Injuries as Health Insurance Companies Face Financial Collapse
New study shows that pretty much everyone is getting heart damage from the COVID vaccines
From article: "You get a troponin elevation when there is damage to your heart: What the study shows is that nearly everyone is getting a little heart damage when they get the COVID vaccine, some get a lot more damage than others.

It's not just the tip of the distribution that has elevated high sensitivity troponin, it's that the entire distribution is right shifted. Everybody's having a little bit of elevation in high sensitivity troponin. That's what this graph would have you infer. Troponin is a type of protein found in the muscles of your heart. Troponin isn't normally found in the blood. When heart muscles become damaged, troponin is sent into the bloodstream. As heart damage increases, greater amounts of troponin are released in the blood
Safe States for Children: Here's UPDATED List of 21 Republican Governors Who Won't Comply with CDC Mandates to Force COVID-19 Vaccination on Kids for School – Nebraska Governor Added to List
COVID Vaccine Injury Payments EXPLODE in Australia – More than 80 Times Higher than Last Year
Covid "Tests" and "Vaccines" Are Delivering a Hybrid Biological/Technological Weapon Which is Activated By 5G, Fibre Optics and Light
Results Of National COVID Vax Survey Are Alarming: More Than 30 Million Adult Americans Harmed By Jabs With 15% Diagnosed With New Medical Condition Within Weeks To Months! As time goes by, these statistics are going to get worse because the death shot steady weakens the immune system. This leads to all sorts of diseases and deaths. This was all planned by the NWO to depopulate the world.
CDC Passes Initial Vote for COVID Vaccine for VCF Program Including 6-Month-Old Babies
Vax Mass Murder Forecast Ramps Up (Video)
Top cardiologist ties 'unexpected' deaths, collapses to COVID shot  The NWO is in control of the media and medical associations, so this doctor is a voice in hurricane. I don't know what it will take to get all this information about the death shot out in the open and bring justice to these criminals.
Attack on America's Children Continues as FDA Authorizes Deadly New COVID Boosters for Children as Young as 5 Years Old With all the evidence these are bio weapon death shots, the corrupt US government along with the equally corrupt pharmaceuticals are going after the children. With all the evidence these shots cause death and destruction, it proves they all are murdering-psychopaths.
Kaiser Permanente Sued for Wrongful Death After California Husband's Remdesivir Treatment Fails This law suit has exposed the murdering agenda of Fauci and the hospital. Huge numbers of people died trusting their doctors and hospital while the medical associations knew they were killing the people!
The FDA Misled the Public About Ivermectin and Should Be Accountable in Court, Argues the Association of American Physicians and Surgeons (AAPS) The truth is finally coming out but look at how many died or suffering because of Fauci's lies! They should face the death penalty.
Florida study shows mRNA COVID vaccines kill kids
Post vax: Miscarriage rates up 50%, Fertility down 50%. This was all predicted would happened from taking the Death Shot. According to the experts, what is happening is only going to get worse and billions are going to die from taking the Death Shot. This is all the workings of the NWO and plan is moving into the final stage in all areas.
VAERS COVID Vaccine Injury Reports 'Unprecedented' in Quantity and 'Alarm,' Analysis Shows
Commentary
The truth is very clear that the American people are under a biological warfare attack from a totally malevolent medical institutions who lied, blocked and tried to intimidate anyone that promoted the cure for Covid-19, while at the same time promoting a dangerous genetic experiment as a vaccine! This action fits a Nazi war crime.
There is something diabolical about their fanatic zeal to get masses of people vaccinated while ignoring the cure! The death rate is very low for Covid-19, yet they use political pressure to force vaccinations on the people. Already severe side affects are manifesting, yet the Babylonians are actually trying to suppress this. What is going to happen one year from now to people who were vaccinated? The American people just can't believe the medical institutions, politicians and media could be so evil, but they are.
I've come to realize these death shots are staged, so some kill or seriously injure right away while others are more long term. The long term death shots slowly reduce the immune system until it is the same as someone with AIDS. Then any infection can finish off the weakened person. We are really dealing with monsters who want to exterminate the human race. What the next move will be is mass starvation and war which really kill in super mass numbers. The world will soon be heading into the Tribulation Period with incredible mass deaths as recorded in the Bible.
Revelation 6:8 And I looked, and behold a pale horse: and his name that sat on him was Death, and Hell followed with him. And power was given unto them over the fourth part of the earth, to kill with sword, and with hunger, and with death, and with the beasts of the earth.

Revelation 9:18 By these three was the third part of men killed, by the fire, and by the smoke, and by the brimstone, which issued out of their mouths.