FBI Deputy Director Andrew McCabe 'removed' from the bureau
Verse of the Day
Romans 12:19 Dearly beloved, avenge not yourselves, but rather give place unto wrath: for it is written, Vengeance is mine; I will repay, saith the Lord.

Commentary
This is huge because McCabe was removed after the FBI Director read Representative Nunes memo! Wow! This memo must be power packed. I hope more of these swamp critters are dragged out of the FBI and Justice Department, and if possible out of the CIA.
The big critters are Hillary and Obama. Remember all of the ways Obama tried to hurt Israel, especially as he was leaving office. There is a huge curse hovering over him, and the Lord's pay back might happen over this scandal. The coming weeks are going to be very exciting as the DC swamp gets drained, and I hope military tribunals are set up to root out treason at the highest level of the Obama administration. They need to be put in jail. Imagine Hillary and Obama being perp walked into a military prison!
May the Holy God of Israel bless and protect you.
Isaiah 9:6 For unto us a child is born, unto us a son is given: and the government shall be upon his shoulder: and his name shall be called Wonderful, Counsellor, The mighty God, The everlasting Father, The Prince of Peace. (7) Of the increase of his government and peace there shall be no end, upon the throne of David, and upon his kingdom, to order it, and to establish it with judgment and with justice from henceforth even for ever. The zeal of the LORD of hosts will perform this.
American Politics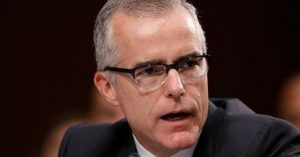 FBI Deputy Director Andrew McCabe 'removed' from the bureau 01/29/18
Romans 12:19  Dearly beloved, avenge not yourselves, but rather give place unto wrath: for it is written, Vengeance is mine; I will repay, saith the Lord.

"Top FBI official Andrew McCabe has been "removed" from his post as deputy director, Fox News is told, leaving the bureau after months of conflict-of-interest complaints from Republicans including President Trump.
A source confirmed to Fox News that McCabe is taking "terminal leave" – effectively taking vacation until he reaches his planned retirement in a matter of weeks. As such, he will not be reporting to work at the FBI anymore."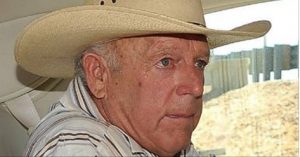 Feds sued: booted from Nevada land 01/27/18  The article does not sound too exciting but please read it. The article is about breaking the hold of the federal government over state land. In effect, the feds stole the land in the West from the states and won't give it up! This is very exciting because anything that breaks federal power is noteworthy and worth following. The federal monster must be broken.
Revelation 22:20  He which testifieth these things saith, Surely I come quickly. Amen. Even so, come, Lord Jesus.

"Only days after a federal judge delivered a stinging rebuke to a prosecution assembled under Barack Obama's administration over a land standoff in Nevada, many of the participants are heading back to court.
This time, rancher Cliven Bundy is seeking a judicial ruling that the federal land in Nevada on which he was grazing cattle belongs to the state of Nevada and the people of Clark County, not the U.S. government.
Former federal prosecutor Larry Klayman, who has been working through the Cliven Bundy Defense Fund, filed the complaint in the state's Eighth Judicial District Court.
Now Klayman has filed a suit against the state, county, individuals and corporations arguing that while the federal government briefly held rights to the land when the territories became states, "the land was disposed of by U.S. Congress to the people of Territory of Nevada."
He cites an 1845 Supreme Court ruling establishing that such lands were under the control of the feds "for the purposes of temporary government" and "to hold it in trust for the performance of the stipulations and conditions expressed in the deeds of cession and the legislative acts connected with them."
Klayman told WND, "A state court judge is going to be hard pressed to rule that the land does not belong to the people of Nevada and Clark County."
The Photo That Never Saw The Light of Day: Obama With Farrakhan In 2005 01/25/18  Everything connected with Obama and the Clinton Crime Cartel was a lie. Whatever they said, just believe the opposite! Obama attended Reverend Wright's church where Farrakhan spoke and was given awards. Obama said he was not aware of Farrakhan at the church and never met him! This is the lie catching up with him. What loathsome creatures live in the DC swamp.
"A journalist announced last week that he will publish a photograph of then-Illinois Sen. Barack Obama (D) and Nation of Islam leader Louis Farrakhan that he took in 2005 at a Congressional Black Caucus meeting, but did not make public because he believed it would have "made a difference" to Obama's political future.
The photographer, Askia Muhammad, told the Trice Edney News Wire that he "gave the picture up at the time and basically swore secrecy."
"But after the nomination was secured and all the way up until the inauguration; then for eight years after he was President, it was kept under cover," Muhammad said.
Asked whether he thought the photo's release would have affected Obama's presidential campaign, Muhammad said, "I insist. It absolutely would have made a difference."
Hard Left/ ProLife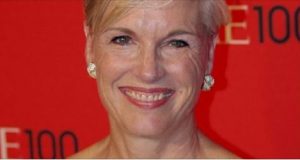 Planned Parenthood CEO Cecile Richards Resigns After Presiding Over 3.5 Million Abortions 01/25/18  What a legacy, as she will go down in history as a mass murderer in the scope of Pol Pot. She never reached the league of Hitler and Stalin, but killing 3 million babies gets her into the mass murderer's hall of shame!
Proverbs 8:36  But he that sinneth against me wrongeth his own soul: all they that hate me love death.

"The CEO since 2006, Richards drew in huge salary by leading the "non-profit." During her tenure, Planned Parenthood saw huge drops in patient numbers and actual health services and scandal after scandal involving aborted baby body parts trafficking and sexual abuse cover-ups.
At the same time, the abortion chain reaped in record profits, including billions in taxpayer funding, and maintained a corner on the American abortion market. It ramped up its political advocacy and attacked numerous efforts to protect unborn and born babies from abortion."
The Coming Middle East War
US is the enemy for Turkey. One day, thousands of people will siege İncirlik as well 01/26/18  Erodgen is preparing the Turkish people for war in the Middle East. He wants to recreate the Ottoman Empire and capture Jerusalem. It looks like right now that the US is in the way of his conquest. This entire area is a powder keg just waiting to explode!
Revelation 22:20  He which testifieth these things saith, Surely I come quickly. Amen. Even so, come, Lord Jesus.

"The U.S. is no longer a trustworthy country for Turkey. It is no partner, nor ally – it cannot be and will not be. Nothing it says, no guarantee it makes, no offer it presents has any response in this country – it cannot and will not.
What's more, the U.S. is now the closest, greatest and most open threat for Turkey. It is an enemy country. It is a serious threat to our country's existence, its unity, integrity, present and the future. It is carrying out an open attack, and an undeclared war against Turkey.
The U.S. is fighting us through the PKK and Daesh
The U.S. administration is implementing a plan camouflaged by NATO and outcries of "strategic partnership." The plan is to divide and destroy Turkey, just like in Iraq and Syria. It is a map operation. It is carrying out a project to close off all of our country's southern gates from the Mediterranean to the Iranian border, siege us and confine us into Anatolia, suffocate us there and shrink Turkey."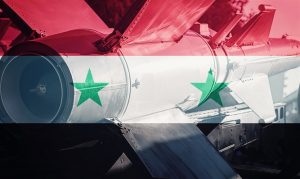 Assad 'Attack again, and I'll launch a missile at Ben Gurion airport' 01/29/18  This is an excellent article updating the military confrontation between Israel and Syria. This is not gong to turn out well for Syria.
Isaiah 17:1  The burden of Damascus. Behold, Damascus is taken away from being a city, and it shall be a ruinous heap.

"Syrian President Bashar al-Assad today sent a threat to Israel through Russian President Vladimir Putin, saying that if Israel attacked targets in the country again, Syria would respond by firing Scud missiles at Ben-Gurion Airport. "Syrian honor is above all else," Assad told Putin, who replied that he would convey the message to Israel.
About three weeks ago, the Syrian army announced that Israel had carried out a series of attacks on an Assad army base in the eastern Kalmon Mountains, north of Damascus, confirming reports by media outlets close to the regime and as reported by Mako news. According to the army's announcement, Israel carried out three attacks with fighter jets and missiles. "The air defense forces opened fire at the sources of the fire and hit aircraft," the statement said. In Israel no confirmation was forthcoming regarding the damaging of aircraft."
California Watch
Dem Policies Create Huge Sh-tholes They First Exploit, Then Bulldoze 01/26/18  Make sure you watch the video. It will bring tears to your eyes. I have warned many times that all the Hard Left mind can do is destroy. This article is an excellent example of what the destructive policies of the Hard Left are doing to the people of California.
These politicians help and protect the illegal aliens but crush the poor Middle Class. This state is on a course to look exactly like Mexico City! This is their goal to have a small rich class and everyone else in poverty, from which one can never get out. They are pure evil.
"The high cost of living in California has caused a homeless crisis for low-income families, many of whom have jobs, but can't afford a place to live. Democrat social programs are in place for illegal immigrants and refugees to offer welfare and low-income housing, but homeless Americans in California are being left behind and neglected. The homeless shelters available are abandoned buildings where people are expected to sleep on cement with only a thin pad in tightly packed rows during the middle of a Hepatitis outbreak. Most homeless Americans refuse the shelters and prefer to sleep outside or in tents.
The California judicial system has set up a "homeless court" where homeless people are ticketed and fined for being homeless or camping. They are told to pay a $500 fine which is impossible for them to obtain and when they fail to pay or show up to court warrants are issued for their arrest. Then, police come to the tent cities and arrest the people for their warrants and confiscate their last belongings."
Hard Left/ Islam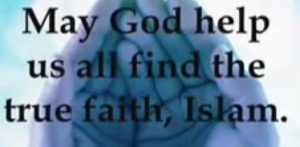 Teacher sued for teaching Islam is 'the true faith' 01/26/18  This article shows how hostile the Hard Left is to Christianity. To them, separation of church and state only is for Christians, but wide open for Islam. The Hard Left mind hates God, but it sees nothing wrong with allah! They are one with Muslims in their hatred of the Holy God of Israel!
Psalm 2:1-3  Why do the heathen rage, and the people imagine a vain thing? The kings of the earth set themselves, and the rulers take counsel together, against the LORD, and against his anointed, saying, Let us break their bands asunder, and cast away their cords from us.

"A lawsuit has been filed against social-studies teacher Christine Jakowski and others in the Chatham School District in New Jersey for teaching public school students that Islam is "the true faith."
Jakowski's lesson included an explanation on how to become a Muslim and ended with a plea: "May god help us all find the true faith, Islam. Ameen."
The Thomas More Law Center said its complaint was filed on behalf of Libby Hilsenrath and her son, a minor, after seventh-grade students at the school "were forced to endure Islamic propaganda and an explicit call to convert to Islam."
It came during the World Cultures and Geography class.
Richard Thompson, president of Thomas More, explained: "What would people say if our public schools taught Christianity as the true faith? After watching this video, I can't imagine any reasonable person saying this is not Islamic indoctrination. Chatham Middle School made a mockery of the First Amendment's Establishment Clause."
Christianity/Islam
My Life is Completely Different': Former Iranian Muslim Encounters Jesus, Leads 1,500 Muslims to Christ 01/26/18  This is a great article about how the Lord is working among the Muslims in Sweden.
"In 2012, Parsan became a minister in the Church of Sweden and began to reach out to the Muslim community.
So far, she has led more than 1,500 Muslims to Christ in the last five years.
"I work specifically with the Muslim community, many are also Farsi-speaking," Parsan said. "Sometimes they come to the church because they are curious. Sometimes they are asylum seekers and sometimes they are just visiting from places like Iran and Afghanistan, so they secretly get baptized and then they go back."
Parsan leads two congregations in Sweden and she also trains other churches to reach out and disciple Muslims.
The 47-year-old faces great risk for sharing the Gospel in the Muslim community."
Science: 666 Surveillance System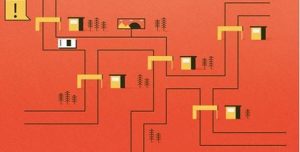 ICE is about to start tracking license plates across the US 01/29/18  Step by step all tracking and monitoring is coming together in one big computer network. There is no stopping this system. It has to be in place for the Second Coming of Jesus Christ!
"The Immigration and Customs Enforcement (ICE) agency has officially gained agency-wide access to a nationwide license plate recognition database, according to a contract finalized earlier this month. The system gives the agency access to billions of license plate records and new powers of real-time location tracking, raising significant concerns from civil libertarians.
The source of the data is not named in the contract, but an ICE representative said the data came from Vigilant Solutions, the leading network for license plate recognition data. "Like most other law enforcement agencies, ICE uses information obtained from license plate readers as one tool in support of its investigations," spokesperson Dani Bennett said in a statement. "ICE is not seeking to build a license plate reader database, and will not collect nor contribute any data to a national public or private database through this contract."

1 Peter 11:8  Because it is written, Be ye holy; for I am holy.