Iranian empire is being established – and the US does nothing
Verse of the Day
Psalm 83:16-18  Fill their faces with shame; that they may seek thy name, O LORD. Let them be confounded and troubled for ever; yea, let them be put to shame, and perish: That men may know that thou, whose name alone is JEHOVAH, art the most high over all the earth.

Commentary
The elimination of ISIS will open a clear road from Tehran to Damascus and the Mediterranean Sea. This is what Iran wants, so it can move its army to the Golan Heights to fight Israel. Will Turkey, Saudi Arabia and Egypt allow this? Will it start a Muslim civil war? There is a lot of war and bloodshed dead ahead in the Middle East.
Whoever wins among the Muslims will then unite and attack Israel. This attack will end Islam as we know it, because the Lord is going to back Israel with everything needed to destroy the Muslim beast. Its days are numbered.
May the Holy God of Israel bless and protect you.
Psalm 106:7-8 Our fathers understood not thy wonders in Egypt; they remembered not the multitude of thy mercies; but provoked him at the sea, even at the Red sea. Nevertheless he saved them for his name's sake, that he might make his mighty power to be known.
The Coming Middle East War/ Iran
Iranian empire is being established – and the US does nothing 08/15/17
"In an opinion piece published by The Wall Street Journal on Monday, Bennett argued that while ISIS had captured the West's attention, the Tehran regime has been quietly expanding its influence across the region, working to establish radical Shi'ite hegemony over large portions of the Middle East.
"Since its 1979 revolution, Iran has sought to become a dominant world power capable of instilling Islamic rule on as many people as possible. The Iranian regime finances and supports armed militias in other countries and is the world's top exporter of terror."
While ISIS atrocities have sparked outrage, Bennett claims Iran represents a far deadlier long-term threat, one which could extend far beyond the Middle East.
"An essential part of Tehran's grand strategy is to control a land corridor from Iran to the Mediterranean Sea. Under the cover of Syria's bloody civil war, Hezbollah is helping to build such a highway. This endangers the entire Western world."
As Great Britain Has Done to Israel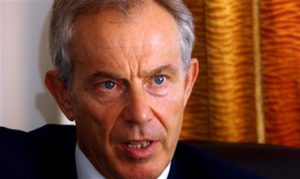 Tony Blair received millions from UAE while serving on Quartet 08/15/17  What a hypocrite! He was getting millions from the Arabs while trying to work through a peace plan with Israel! I am so delighted that he has been exposed!
Numbers 32:23  But if ye will not do so, behold, ye have sinned against the LORD: and be sure your sin will find you out.

"Former British Prime Minister Tony Blair got millions from the United Arab Emirates while serving as the Quartet envoy for Middle East Peace, the Sunday Telegraph reported.
Blair took up the post as Quartet envoy to the Middle East soon after resigning as United Kingdom Prime Minister in 2007, holding the job for 8 years until leaving in 2015. The Quartet is a group established in 2002 to mediate Israeli-Palestinian peace, and comprises the United Nations, the United States, the European Union, and Russia.
According to the report, Blair was getting paid million from the United Arab Emirates (UAE) for consulting work while at the same time working as mediating between Israel and the Palestinian Authority (PA). The UAE also paid Blair for expenses that occurred as part of his role as envoy. As the UAE is hostile to Israel, the expose raises conflict of interest questions.
A spokesperson for Tony Blair confirmed the charges, telling the Sunday Telegraph that "The UAE contributed to the costs of Mr. Blair and his London-based staff for the work he and they did for the Quartet role."
Islam
Quaint U.S. town: Man named 'Hussein' tries to behead police officer with sword 08/16/17  It did not take long for the Muslim terrorism in Europe to spread to America. Muslim attacks like this are now common in Europe. There is almost no national attention about this, and I am amazed this information got out at all!
Proverbs 18:10  The name of the LORD is a strong tower: the righteous runneth into it, and is safe.

"A 46-year-old man identified as Hussein Hassan attacked a police officer in Kennewick, Washington, over the weekend with a large sword, striking at the officer's head before he was shot and killed.
A spokesman for the police said two officers responded to a 9-1-1 call at 6:38 p.m. Sunday about a man walking down Olympia Street near 10th Avenue armed with a sword.
The two officers arrived on the scene at the same time in separate cars at about 6:40 p.m. One officer got out of his car to confront Hassan and police say the man started swinging the sword, striking the officer at least once in the head with the blade.
Both officers opened fire on the suspect and put him down. The officer was treated and released from an area hospital after receiving 17 staples to close the head wound."
Muslim No Go Zones Taking Over Europe 08/16/17  This is an interview on the first book documenting No Go Zones in cities across Europe and how non-assimilation is creating Islamic zones so dangerous even police won't enter them. They are beginning to show up in America now, due to liberal Democratic politicians pushing political correctness and enacting policies that facilitate this.
"Raheem Kassam, UK Editor for Breitbart News, joins Owen Shroyer live via Skype to talk about his new book "No Go Zones", a chronicle of the expansion of Sharia Law suburbs and cities across Europe."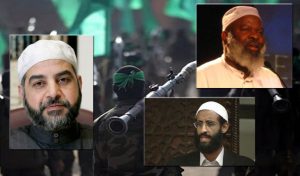 The Top Dangerous Mosques in America 08/16/17  I've posted this to show you how they operate out in the open. These mosques are extremely dangerous to Americans.
"The Islamic Center of Davis, led by an extremist anti-Semitic imam that petitioners want fired, is not an anomaly. There have been many Islamist preachers in America who teach such extremism or belong to radical organizations.
Here are 5 examples:"
Iran building missile factory in Syria 08/16/17  Israel is not going to let this go. At the right time, the Israelis will destroy it.
"Iran has been building a Scud missile factory in Syria, newly released photos from Israeli satellite imaging company ImageSat show.
The factory is being built near the city of Baniyas, south of Latakia, and is built in the same way as an Iranian missile factory in Tehran, Channel 2 News reported Tuesday.
The photos show that the construction of the advanced plant began last year and will probably continue until the end of the current year.
Intelligence experts who analyzed the images told Channel 2 News that the construction of the plant, which is almost identical to the construction methods used in similar factories in Iran, indicates the high involvement of Iranian experts."
Hard Left/ Anarchy – Civil War
Fake News Now Endorses Domestic Terrorist Group Antifa 08/16/17  This clip from Infowars shows how the mainstream media like Yahoo News are supporting these hard left violent extremists which are being funded by George Soros. This is a rigged civil war designed to give the global elite more control.
"Owen Shroyer exposes how, after the Charlottesville riot, the mainstream media has now officially begun to refer to masked Antifa members as heroes against horrible, Trump-supporting racists."
Hard Left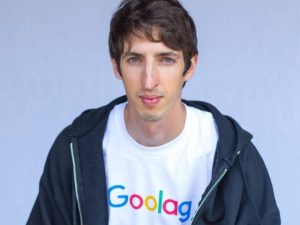 James Damore: Working at Google Is Like Being in a 'Cult' o8/16/17  This is just more evidence tying in the article below about corporations determining public morality, as they replace the word of God with their hard left agenda.
Fired employee James Damore even noted that taking any position other than the officially sanctioned one is "heresy." He provides an inside look at how leftist thought control is the new religion for these companies.
"James Damore, the Google employee who was fired this week after he published a viewpoint diversity manifesto, authored an article about the incident for The Wall Street Journal on Friday.
In the article, Damore explained why Google felt the need to fire him, and compared the company to a cult.
"My 10-page document set out what I considered a reasoned, well-researched, good-faith argument, but as I wrote, the viewpoint I was putting forward is generally suppressed at Google because of the company's 'ideological echo chamber,'" wrote Damore. "My firing neatly confirms that point. How did Google, the company that hires the smartest people in the world, become so ideologically driven and intolerant of scientific debate and reasoned argument?"
"Google is a particularly intense echo chamber because it is in the middle of Silicon Valley and is so life-encompassing as a place to work. With free food, internal meme boards, and weekly companywide meetings, Google becomes a huge part of its employees' lives. Some even live on campus," he continued. "For many, including myself, working at Google is a major part of their identity, almost like a cult with its own leaders and saints, all believed to righteously uphold the sacred motto of 'Don't be evil.'"
Damore went on to explain that, "Public shaming serves not only to display the virtue of those doing the shaming but also warns others that the same punishment awaits them if they don't conform," and claimed that by publishing his manifesto, he committed "heresy against the Google creed."
Corporations Becoming New Arbiters Of Public Morality 08/16/17  This is what happens when the word of God is no longer the standard. The young are being trained to respond to the global elite's one-world agenda and look to these corporations for what is right and wrong, with political correctness now the rule.
Hebrews 4:12  For the word of God is quick, and powerful, and sharper than any twoedged sword, piercing even to the dividing asunder of soul and spirit, and of the joints and marrow, and is a discerner of the thoughts and intents of the heart.

"Major corporations are increasingly expected to play a societal role beyond just providing goods or services: more and more often, they're expected to weigh in on issues of public morality.
In the most instance, the CEOs of Merck and UnderArmor stepped down from the White House manufacturing council following Trump's initial response to the Charlottesville violence that was widely panned in the media as insufficiently tough on white nationalists. Both CEOs' decisions to step down received applause from public figures, including in the media. "I'm going out to buy Under Armour," declared MSNBC host Joe Scarborough.
Domain hosting company GoDaddy.com booted neo-Nazi website the Daily Stormer from its servers late Sunday night, citing violations of its terms of service after the website posted an article trashing the 32-year-old woman who died on Saturday.
In one high-profile instance of corporate preening, Starbucks announced — as a direct rebuke to Trump's travel ban — that it would be hiring 10,000 refugees in 75 countries over the next five years.
Companies who take an insufficient moral stance on public issues — as determined by left-wing activists — can oftentimes find themselves targeted by those activists."
Christianity/ History
Study Confirming Existence of 53 Scriptural Figures Reflects Growing Academic Trend That Bible Is True 08/16/17  This is a great article showing the authority of the Bible through history. The Bible is accurate going back to near the time of King David! I can say that there is nothing in the Koran like this, zero!
Psalm 119:89  For ever, O LORD, thy word is settled in heaven.

"A recently published academic study which proves the historical existence of at least 53 Biblical figures may represent a recent trend in the academic and archaeological world giving unprecedented credibility to the truth of the Bible.
Lawrence Mykytiuk, a Purdue University Libraries professor, recently confirmed in a study that 53 figures "mentioned in the Bible have been identified in the archaeological record". Using archaeological sources and references from outside of the Bible, Mykytiuk established that the existence of at least 53 people described in the Bible is confirmed by the historical record (see below for the full list).
Mykytiuk's study is a watershed moment in the debate surrounding whether or not the Bible is historically accurate and therefore relevant to academia and historic studies outside the realm of religion and theology.
"While some would put their hand on the Bible and really mean it when they take an oath, a few revisionist academics would throw it out and say, 'That's creative writing.' I was looking for concrete, objective evidence outside of the Bible that would help build the case," Mykytiuk, an associate professor of library science, explained in a press release."

Psalm 14:1  The fool hath said in his heart, There is no God. They are corrupt, they have done abominable works, there is none that doeth good.