Israel, Palestinians jockey over Jerusalem in Trump era
Verse of the Day
Luke 21:24 And they shall fall by the edge of the sword, and shall be led away captive into all nations: and Jerusalem shall be trodden down of the Gentiles, until the times of the Gentiles be fulfilled.
Commentary
The battle over Jerusalem between and Israelis and Palestinians is not over. Right now it is simmering, but the big battle remains. The Muslims final battle over Jerusalem remains. This battle will break the back of Islam and change the entire map of the Middle East. Israel will be left standing.
May the Holy God of Israel bless and protect you.
Zechariah 12:9 And it shall come to pass in that day, that I will seek to destroy all the nations that come against Jerusalem.
Jerusalem Jerusalem Jerusalem
"Israel, Palestinians jockey over Jerusalem in Trump era"
"President Donald Trump's recognition of Jerusalem as Israel's capital has set off an increasingly visible battle in the city's eastern sector — with an emboldened Israel seeking to cement its control over the contested area and Palestinians pushing back to maintain their limited foothold.
In recent weeks, Israel has arrested dozens of Palestinian activists for alleged illegal political activity. It demolished Palestinian shops for failing to have permits, a court has cleared the way for settlers to move in to an Arab neighborhood and the city's outgoing mayor is trying to close the east Jerusalem operations of the U.N. agency for Palestinian refugees."
Hard Left Protecting Islam
"Google Approves App For Muslims to Report People Who Commit Blasphemy, Insult Islam" There is no end to what the Hard Left will do to protect Islam and advance it across the world!

"Google approved a new Android app called "Smart Pakem," which would help Muslims in Indonesia report their fellow countrymen if they dare commit blasphemy, or insult Mohammed or Islam.
While Google is busy silencing, deplatforming and punishing Christians and conservatives, they are happily advancing Sharia law across the world. Feel safer yet?

Laura Loomer of Big League Politics reported: The new app, "Smart Pakem," which was first launched in Indonesia last month at the request of the Indonesian government, will allow users and government officials to uphold Sharia law and target and report people who hold "misguided" beliefs in violation of Islamic law, which forbids insults of Islam, insults against the Prophet Mohammed, or the recognition of any other religion besides Islam."
Devil Dems vs the President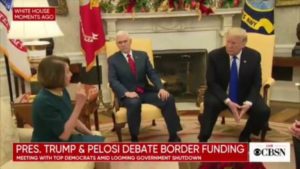 "Report: Nancy Pelosi Questions President Trump's Manhood After Oval Office Showdown" Make sure you watch the video. Came January 1, 2019, what a battle will start. The President will hot back down from them. Wow.
"House Minority Leader Nancy Pelosi (D-CA), soon to be Speaker, said she was 'trying to be the mom' and questioned President Donald Trump's manhood in comments following a contentious Oval Office meeting Tuesday with Trump, Senate Minority Leader Chuck Schumer (D-NY) and Vice President Mike Pence to discuss funding for a border wall and other budget items with Trump threatening to shut down the government if Congress doesn't fund a wall."
America and Sin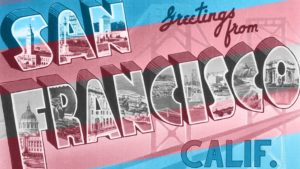 "San Francisco Creates World's First Ever Transgender Cultural District"
When I read about this, I think of the San Andreas fault ready to break!
"Mahogany, part of a collective that bought San Francisco's historic gay bar, the Stud, when it was in danger of closing, said it was important, in the face of this attempted erasure, to tell stories about history. And she thinks bars are a kind of community hub where that can happen.

"Many of our traditions are passed down through queer bars because those are the places where our elders interact with younger generations," she said. "Drag is often seen as a way of storytelling and passing on stories of previous generations."

Mahogany and other advocates pushed to stop development of a 12-story project in the area. The developer and the activists reached an agreement where project will go ahead, but the developer will pay $300,000 to establish the district, which will include a community center, due to be finished in a few months, at the site of a former gay bathhouse."
Earthquake and Volcano Update

"Major seismic unrest taking place + Oregon West Coast VOLCANIC HOT SPOTS FORMING"
This is the Dutchsinse weekly earthquake update. He is the very best in predicting earthquakes throughout the world.
Abba Father's International Fellowship



We just got this email this week from Pastor K in Kenya who received the Prophecy Packet.
A note from Pastor K
Greetings Pastor David & John;
I pray that the Lord Has kept you fine in Him.I am glad to share with you of what the Lord God Has done here. Our Mission trip it was good and we was blessed on how we shared with many saints. 44 people gave their lives to Christ. God bless you for the Word of God that you  have shared through the Last Trumpet.

I have just you the pictures so that you see of what God did in our area.
 God bless you Men of God for working with us here.
In Christ.
  Pastor. K
Shalom Gods People.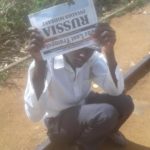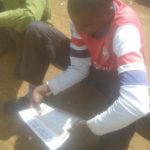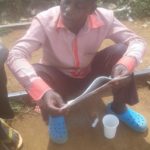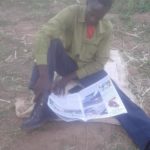 Revelation 22:20 He which testifieth these things saith, Surely I come quickly. Amen. Even so, come, Lord Jesus.
If you like our ministry, please consider making a donation to keep us going. May the Holy God of Israel bless you!