John McTernan's Daily Insights Special Current Event Blog Post: January 7, 2022
Verse

Daniel 12:9 And he said, Go thy way, Daniel: for the words are closed up and sealed till the time of the end. (10) Many shall be purified, and made white, and tried; but the wicked shall do wickedly: and none of the wicked shall understand; but the wise shall understand. 
This blog's focus is on current events which keep you on the cutting edge of critical information.
Above all, no matter what happens keep focused on the Blessed Hope, Jesus coming for his people, and this can get you through all the coming troubles.
2 Timothy 1:7 For God hath not given us the spirit of fear; but of power, and of love, and of a sound mind. 
The Death Shot and Related Information (Some of these posts overlap with my other blogs) Outstanding posts are highlighted

in red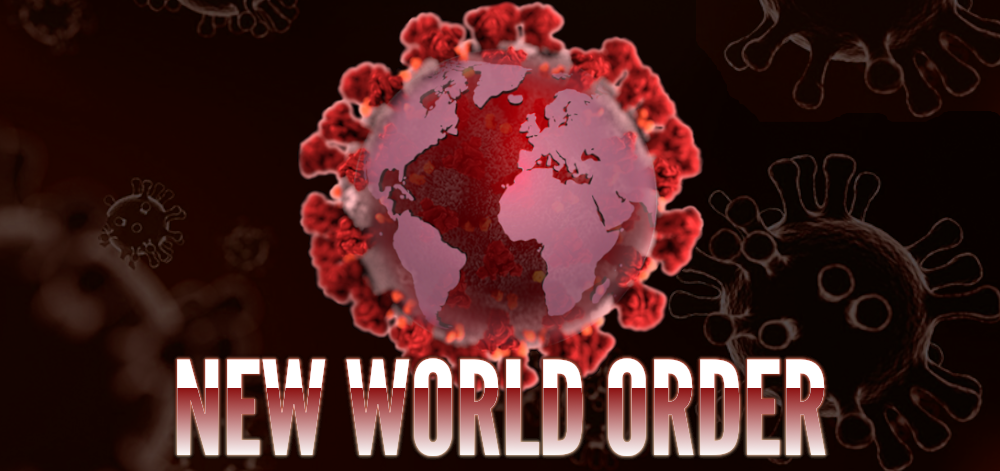 Commentary and Posts
Virginia Hospital Found In Contempt Of Court, Subject To $10k Per Day Fines After Denying Patient Ivermectin If this is the case, then Fauci should be tried as a war criminal.
CDC: There is no stopping condition for the vaccines The CDC is behind the death shot because no matter how many people it kills or injures, it will not be stopped. This is a death shot to exterminate humanity.
Commercial pilot says his colleagues are "dropping like flies with crushing chest pains" following covid vaccinations
They Are Hypocrites That Preach 'Tolerance' For Everyone – Except For The Groups That They Really, Really Hate
The DMT 'elves' people meet while tripping I never heard of this drug, but the psychedelic effects of it are incredible.
Heartbreaking: Double Vaccinated 13-Year-Old boy from New Jersey Dies After Suffering Cardiac Arrest  Every day now there are reports like this of deaths from the death shot. We are under attack from the NWO.
Tragic: 14-Year-Old Israeli American Girl Suffers and Dies from COVID Vaccine – Makes a Video of Her Story Five Days Before Her Death
Manhattan's New Soros-Backed DA Orders Armed Robberies to Be Charged as Mere Misdemeanors The NWO wants to make the cities unlivable through crime. This is a perfect example. These are psychopaths monsters who want to destroy the entire Western culture because it is connected with God and the Bible.
'Mass Formation Psychosis' Admittedly Used by Governments as Tool of Population Control (Video)

Stigmatizing the Unvaxxed and Unboosted This is by Dr. Mercola and anything by him is always excellent.
***BREAKING: Deadly Vax Lot Numbers IDENTIFIED, Still in Circulation! (Video)*** The scientists have broken the codes of the deaths shot identified which ones are killing people! This is clear murder. We need to stand up against these murderers. The proof is out there.
From article:"Doctor Jane Ruby joins us for her first segment of the year. She says she has the receipts to show that vaccine toxicity varies by batch, and it's possible to find out if the vaccine you're being pressured to take is from one of the tainted batches."
Several Men Suspected of Being Federal Agents In or Around The Capitol on Jan 6th Are Subpoenaed By Atty For Imprisoned Oath Keeper As I followed these events, there is no doubt events were setup by the FBI and the Capitol Police. The federal government is out of control and an enemy to American Patriots. They have become an arm of the Communist and NWO. The FBI sent agent provocateurs amongst the protestor to set they up to be arrested under false charges.
Agent Provocateur: one employed to associate with suspected persons and by pretending sympathy with their aims to incite them to some incriminating action
25-Year-Old Guatemalan Soccer Star Dies After Suffering Heart Attack in Training The large amount of the athletes dying from the death shot are soccer players. I think all the running they do causes tremendous blood flow and volume which accelerates the attack on the heart. This is sad to watch but it is only going to get worse because the 'vaccine" is a death shot which is playing out.
New Findings… Enough to Dismantle the Entire (VAX COVID) Industry! (Video) It is very clear from extensive research that the only certain batches of the "vaccines" were death shots. The can't be by accident but planned. The death shot is cold blooded murder which is now proven without a doubt.
 From articles:"Dr. Wolfgane Wodarg shares with the Corona Investigative Committee the latest game changing findings by researcher Craig Paardekooper (Kingston University, London). The U.S. Vaccine Adverse Event Reporting System (VAERS) data shows vaccine batches are sequentially marked by varying toxicity. This has now been statistically graphed out and proves that the COVID vaccine manufacturers worked in a coordinated fashion with the intent to purposely kill and maim. As Reiner Fuellmich points out, once "intent" has been proven, there is no immunity or liability protection for anyone involved in these crimes against humanity.
***Indiana life insurance CEO says deaths are up 40% among people ages 18-64 The effects of the death shot are now being seen. It is not even out a full year and already the death rate is up 40 percent! This is a bio weapon designed to kill people and the open shot in the NWO's plan to depopulate the earth. We have no choice but to stand against these monsters.
From article:"The head of Indianapolis-based insurance company OneAmerica said the death rate is up a stunning 40% from pre-pandemic levels among working-age people.

"We are seeing, right now, the highest death rates we have seen in the history of this business – not just at OneAmerica," the company's CEO Scott Davison said during an online news conference this week. "The data is consistent across every player in that business."
Masks purposely being forced on children to dumb them down by depriving their brains of oxygen
RFK Jr: This Is The Hill To Die On, They're Coming For Our Children (VIDEO) RFK is 100 percent correct. The NWO has started its war against us with the bio weapon death shot. There is no turning back on their part and will bring the fight to us until they have destroyed humanity. They really are murdering psychopaths. We stand and fight or die by their method.
From article:"One – Once government acquires power, it never lets it go voluntarily. Two –  Every power that government acquires, using this pandemic as a pretense, it will ultimately abuse to the maximum effect possible. This is a rule that is as certain as gravity. And three – Nobody has ever complied their way out of totalitarianism. Every time you comply the demands will get greater and greater."
Lawyer Names Bill Gates And Klaus Schwab in Genocide Case To Polish Parliament (Video)
Highlights! 'I've been multi-dimensionally red-pilled' : Dr. Malone On the Great Reset, Covid, and Information Warfare (Video) Dr Malone coming to the forefront in this battle against the Death Shot and the NWO. He is a top scientist and is taking the NWO head on. He is brilliant and fearless and he is opening the eyes of many people.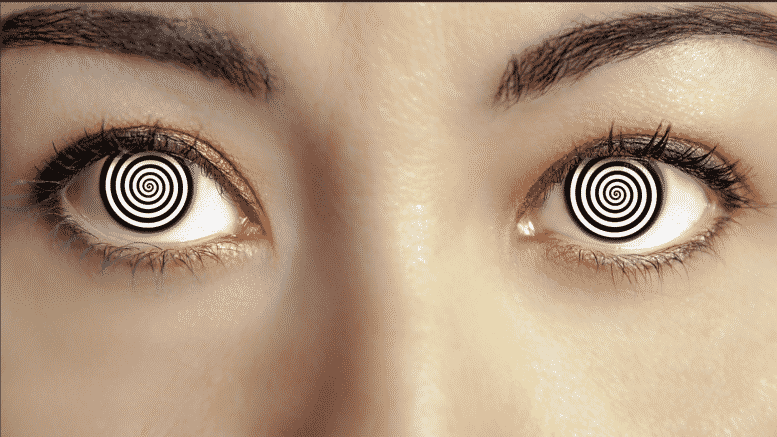 COVID, Ivermectin, And 'Mass Formation Psychosis': Dr. Robert Malone Gives Blistering Interview To Joe Rogan (Video) I'm going to post everything I find about the mass insanity which is taking place over Covid 19 and the death shot. It is fascinating how media and the medical institutions are using fear to control the people. I believe this mass insanity we are witnessing will be used to herd people into accepting the Mark of the Beast.
'Epidemic of madness': Dr. Mercola scorches 'relentless fearmongering'
Psychology professor Mattias Desmet's theory about the societal conditions under which a population ends up willingly sacrificing their freedom 
From article:"Societal Conditions Necessary To Cause Mass Formation Psychosis (mass hypnosis) Resulting In The Eventual Destruction Of  A Constitutional Republic:

1) LACK OF SOCIETAL BONDING: caused by Isolation, lockdowns, general fear, loneliness

2)LACK OF PURPOSE: a general lack of meaning in one's life; a Godless existence

3) FREE FLOATING ANXIETY: a constant bombardment of fear mongering by a controlled media and subversive government.

4) HIGH LEVELS OF FRUSTRATION AND AGGRESSION: the effects of hopelessness and despair
Mass Formation Psychosis – How They Created Supporters for Medical Tyranny (Video)
Dr. Fauci: Vaccinated and Boosted Americans Better Not Go Out to Public Places Right Now (VIDEO) This is the exact protocols for the unvaccinated! What a sad joke.
Don't mention God: China outlaws online talk of religion Whatever China is doing, the Communists in America want to implement here!
Austrian activist: 'Faith is what keeps people fighting' state COVID tyranny This is a real good article about the people of Austria are rising up against the death shot.
Revelation 22:20 He which testifieth these things saith, Surely I come quickly. Amen. Even so, come, Lord Jesus.