John McTernans Insights Blog Post: April 23, 2021
Verse
Daniel 12:9,10…for the words are closed up and sealed till the time of the end. Many shall be purified, and made white, and tried; but the wicked shall do wickedly: and none of the wicked shall understand; but the wise shall understand.
Note: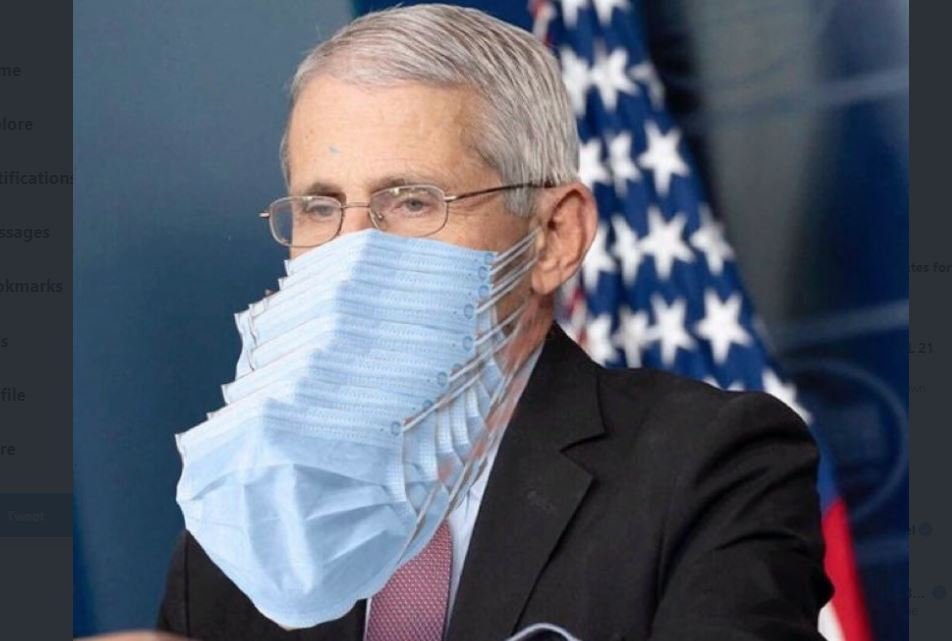 Communist Joe was sworn in as the fraudulent president, and he is moving as fast as possible to destroy the nation. I will continue to post key articles along with information you need to know, especially articles about the Communists and Deep State making threats and moving against us. I'll post articles through the day as I find them, so check a few times. The articles which I can't post on FaceBook are here: cutting edge information you need to know.
Above all, no matter what happens keep focused on the Blessed Hope, and this can get you through all trouble.
Hebrews 9:28 So Christ was once offered to bear the sins of many; and unto them that look for him shall he appear the second time without sin unto salvation.
HUGE UPDATE IN AZ: Democrats in Arizona Won't Post $1 Million Bond So Election Audit Continues This is great news because with all the resistance the demon-dems are putting up, there must be lots of voter fraud.
INSURRECTION! BLM Mob STORMS Oklahoma Capitol – Forces GOP Representatives into Lockdown Did the state arrest any of these criminals? Oklahoma should enforce the law starting right now.
International Auditing Expert Shocked at Nevada Sec. of State's Flimsy Review of Likely Election Fraud – Ignores Biggest Issue By the inaction, the Sec of State is "bird dogging" where the fraud is! I hope all the voter fraud is uncovered and this starts a political revolution to reinstate President Trump.
Trans-Gender? No! Unchecked Mental Illness This is an excellent article looking at the trans-gendered mind. In reality it is a reprobate mind devoid of truth and God. Make sure you watch the video, and you'll see a full blown, out of control, reprobate mind in action.
From Sigmund Freud to Edward Bernays and Marc Bernays Randolph, the anti-human propaganda agenda continues on in the modern era. I had no idea of this connection and the life of Freud! This was a total revelation to me! I never believed in the nonsense that Sigmund "Fraud" put out, but now I see why the world took to his nonsense! He is the world of psychology! God is reveling everything to us. The "science" of psychologists really hate anything about the Lord and his word. They led the Nazis in slaughtering the Jews and others. They were an integral part of the holocaust, and were greatly used by the Communist to destroy all descent. Freud was an atheist Jew who unleashed hell on us.
COVID 19 HEALTH PROTECTION: The Grim Reaper Uses a Stealth Vitamin B1 Deficiency (Beriberi), Hidden Behind the Covid-19 Coronavirus Pandemic This is a tremendous article linking many of the Covid 19 deaths to Vitamin B1 deficiency! Please after reading this article make sure you supplement with Vit B1.
Dr. Lee Merritt: In Animal Studies, After Being Injected With MRNA Technology, All Animals Died Upon Reinfection
China Launches New App Allowing Citizens to Report Others For Expressing "Mistaken Opinions" This is exactly what is developing in America. The Communists in America are trying to model this nation like China. They want complete control of our thoughts and actions, and will use force to bring us under their control. The Communists are dangerous and will murder if they can.
Genetic Vaccines: Are They the New Thalidomide? I well remember back in 1961 when the nation became aware of the horrible deformed babies from mothers who took this drug when they were pregnant. This event shocked the nation. The mad scientists now are giving the "genetic vaccine" to pregnant mothers without it even being tested. I think the Dr Fauci's of this world don't care what damage these "vaccines might cause. They are ruthless.
Reprogramming Females: Sterilization of most US girls and women is the next phase for mRNA vaccine "technology"
In my ministry, I work with pastors in Kenya and Pakistan. These pastors loath Bill Gates because his vaccines wrecked havoc in their countries by causing miscarriages and sterilization! This already has happened, so why not do it again because their goal is kill off people and greatly lower the people. Remember, these are ruthless people whose goal is to greatly reduce the world's population it looks like the Covid-19 "vaccine" might be one of their attempts.
From article:"Leave it to the Bill & Melinda Gates Foundation, the WHO and UNICEF to target young Black women first for extermination and population reduction schemes. Those organizations literally hate all Black people, and that's why they use vaccines to sterilize girls as soon as they reach child-bearing age and into their teens and young adult years. And yes, again, we have proof.

The WHO and UNICEF were caught red-handed in Kenya administering sterilization agents in tetanus vaccinations that have no use other than sterilization. Those organizations are being charged by Kenya Catholic Doctors Association for using vaccines laced with HCG, an antigen that causes miscarriages.

Over 2 million girls were jabbed with this dirty vaccine intended to kill off more poor Black people in Africa, as the insidious Bill Gates, the WHO and UNICEF further their campaign to reduce the world's population by a few billion people, starting with poor Blacks in Africa. Six samples from all over Kenya were analyzed in laboratories in South Africa and all tested positive for the HCG sterilization antigen.

The World Health Organization developed HCG as a chemical specifically for sterilization purposes, because once injected into a pregnant woman, the baby is DESTROYED through spontaneous abortion by the woman's own antibody response to HCG. Plus, HCG's lethal effects last for up to 3 years, causing miscarriage of any pregnancies during that time."
Oklahoma Governor Signs Bill Protecting Drivers Who Hit Unhinged Protesters Blocking Streets and Highways (Videos) I posted about this in Florida on FaceBook I was put in prison for 14 hours! This is wonderful law because it will force all the BLM and Antifa terrorists to the Blue State where the Dems love them and will enjoy the terrorists rioting. I hope they all go to NYC.