Cutting Edge Health Information: September 7, 2022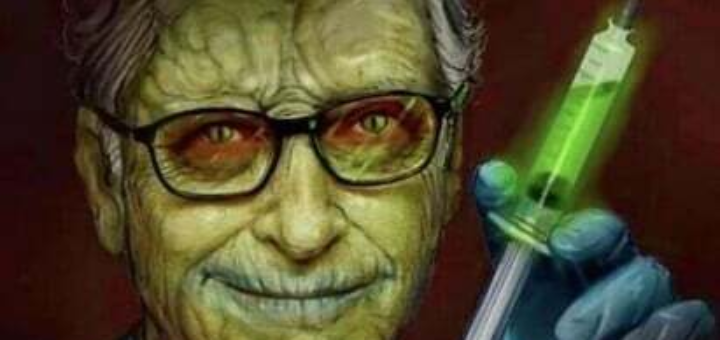 Verse
3 John 1:2 Beloved, I wish above all things that thou mayest prosper and be in health, even as thy soul prospereth. 

This blog's focus is on medical issues to keep you on the cutting edge of critical information.
Update of people who died from the death shot until August 19, 2022: The latest VAERS results of deaths for Covid 19 "vaccinations" are 30,904 while the total for all other vaccine deaths since 1990 are 9,897. In Europe, as of May 21, 2022, there were 44,821 deaths related to the Covid 19 "vaccines" .
Above all, no matter what happens keep focused on the Blessed Hope, Jesus coming for his people, and this can get you through all trouble.
2 Timothy 4:8 Henceforth there is laid up for me a crown of righteousness, which the Lord, the righteous judge, shall give me at that day: and not to me only, but unto all them also that love his appearing. 
If you like and are blessed by this ministry, please consider making a donation to help keep it going. May the Holy God of Israel bless you!
Medical Articles (Outstanding are

red

highlighted) The * is for new posts

*You can't hide mass genocide (Video)
*SADS: "Sudden Adult Death Syndrome" Explodes as Young and Healthy Adults Die Following COVID Vaccine Mandates There was never SADS until the death shot! This is going to get worse because the death shot was constructed to murder people without an end to the carnage!
*COVID shot 100 times likelier to cause severe harm than prevent it It is simply a death shot which is manifesting right before our eyes.
*Obedience is a killer: 91% of Biden voters took the DEATH jab… huge demographic and ELECTORAL changes coming for America as vax clots kill Democrats and liberal women the most The demon-dems were most likely 100 percent behind the death shot. The deep state NWO gave them the rope and them hanged themselves. Remember, the goal of the NWO is to depopulate America and the world. They believe humans are a virus on the earth that must be eliminated down to 500 million people. They truly are murdering-psychopaths. Their plan now is playing out before our eyes. They only can be stopped at the Second Coming of Jesus Christ which I hope is very soon.
*If You've Had A COVID Vaccine Or Booster, This Article May Cause You Stress And Anxiety – New Studies Confirm The Vaxxes Are Killing And Injuring People In Frightening Numbers
From article:"The blood damage caused by COVID "vaccines" is best seen by the public as the key "missing link" that can explain what I and many others have been reporting on for many months. Namely, the multitude of adverse health impacts and deaths from what the medical and public health establishment, the mainstream media and government agencies are still pushing on the public. Eventually, history will show that all the powers forcing COVID "vaccines" on the public do not have the courage and integrity to admit that the "vaccines" were a dangerous and false pandemic solution that ultimately will explain millions of deaths. They can be seen as part of the biowar forced upon humanity – a true crime against humanity. And the principal force that created the phony vaccine movement was Fauci, for home prosecution as a criminal is sorely needed."
*Italy: Peer-Reviewed Study Finds 'Metal-Like Objects' in 94% of Individuals With Reported mRNA Vaccine Side Effects This was all discovered and reported almost from the start, but the WHO controlled "health system" and media will suppress this. The medical system along with the media are totally corrupted.
*High School Athlete Found with 6 Foot Long Clot In His Leg – Ending His Football Career — Doctors Baffled on Exactly What Happened? The blood clots from the death shot are now making the news. The doctors have no idea what caused it. Will they ever admit the death and destruction from the death shot!
Here's Why the COVID Vaccine Should Be Banned for Pregnant Women
Because it actually works, corporate media is dishonestly attacking vitamin D and other natural remedies Once again, the Babylonians attack simple, inexpensive and natural way to protect and heal your bodies. This is yet more evidence they are criminals.
Studies Show Fertility Rates Plummet Worldwide Following COVID-19 Vaccines This is exactly what the NWO wants: to kill through the death shot and then to go after the reproduction organs to prevent children. So far, all the evidence is showing their diabolically-wicked plan is working. They want to eliminate billions of people.
'Unscientific nonsense': Nobel-winning biologist shreds trans 'madness'
***Vaccines are taking an average of 5 months to kill people*** The evidence keeps mounting about the effect of the death shot. This is planned murder against the American people, but the criminal are in charge and right now nothing can be done about this.
It's baaack! FDA approves omicron booster shots without human trials More criminal activity by the FDC and the Babylonian "Health" System!
New ivermectin study shows 92% lower chance of COVID death This is just another study of dozens which prove how effective this drug is, but the criminals in the CDC will not acknowledge this because they want the people dead and they are making so much money from the death show and other related drugs and treatments! The American medical institution now is a criminal cartel.
SMALLPOX – THE NEXT PANDEMIC – THEN MUTATED WITH EBOLA AND THE VACCINATED
MK ULTRA NATION: Over 37 million Americans – that's over 13% – are taking dangerous, psychotropic antidepressant medication right now
Toxic, Metallic Compounds Found in All COVID Vaccine Samples Analyzed by German Scientists
American Academy of Pediatrics Defends Mask Usage on Children: They 'May Still Be Needed to Keep Kids Safe' Liars, liars and more liars.
Over 30 deaths of young, healthy Canadian doctors cannot be explained any other way than they were killed by the vaccine
The Internet of Bodies | Karen Kingston Shares the Patents That Prove The ENTIRE The Internet of Bodies | Karen Kingston Shares the Patents That Prove The ENTIRE Intra-Body-Nano-Network-Administered-Through-Vaccines (Video) I follow Karen Kingston and she is a genius. What she does is watch the NWO through patents and then puts together what they are doing and what the plans for the future is. She totally proved the origin of Covid 19 and what's in the death shot. In this video, she is laying out where technology is heading with merging humans together to one unit! If you watch Star Trek, it is just like the Borg! Please take time to watch this video because it is loaded with incredible information.
Abortionists complain they are 'ostracized' by even medical community
Dr. Robert Malone Opens Up on the COVID Catastrophe, Dr. Tony Fauci, World Economic Forum, The Trusted News Initiative with The Gateway Pundit – MUST-SEE VIDEO I have come to totally trust Dr. Malone and he is brave when it comes to exposing the NWO and what it did with Covid 19 and the death shot.
VAX CARPET BOMBS: Aerosolized "vaccines" being developed that can be sprayed on human cities for automatic depopulation
Silenced healthcare workers speak out publicly for the first time
CDC Backtracks on COVID Guidance as Damning Studies Mount Everything we said about Covid 19 and the death shot is being proven true with overwhelming evidence. It is a death shot!
10,000 people A DAY being KILLED by covid vaccines (Video)
'Stunning' Link Between Pfizer Vaccine and Myocarditis in Teens, Study Shows This was known when the death shot was released. These pharmaceuticals and the CDC are operated and controlled by murdering-psychopaths.
Gov. DeSantis Says Fauci Should Still Be Investigated for Wrongdoings Even Though He is Leaving the Government Fauci should be treated like a war criminal and face execution for how he used "science" to kill and maim millions of innocent people.
Dan Bongino Reveals Why Getting COVID Vaccinated Is 'The Greatest Regret Of My Life' Finally, the truth about the death shot is breaking through on Fox News! So many needlessly suffered because Fox News censored the truth about the death shot and cures of Covid 19.
Double Vaxxed New Zealanders SEVEN TIMES Sicker this Year than Pre-COVID 2019! (VIDEO)
Hundreds of thousands reportedly dying WEEKLY from Pfizer's covid injections – PfizerGate continues
Pfizer documents and real-world data both show that covid jabs are already causing mass depopulation The death shot is doing the work it was designed to do.
Seven Dead Doctors in 14 Days Don't Lie. The Covid Vaccine is a Killer. There actually is more than seven and this has the attention of Canadians.
Medical Doctor Calls Out The COVID Vaccine Deaths And Propaganda – High Cancer Rates Also Associated With The Shot – The Mainstream Media Will Never Report On This This is the work of the Covid 19 death shot in action. No matter how the death shot is tied to death and destruction, the media protects it. This is a tool of the NWO in action.
***Nurses Describe 'Brutal' COVID-19 Treatment Protocols*** This is a incredibly important article showing how the medical system is now in the hands of the NWO and became and instrument of death. Untold numbers of people died under the protocols of this death system and not one person was held accountable including governors of states! The doctors and hospitals can't be trusted and you must protect yourself and your family. The doctors don't have you in mind, but the corporation they work for. The large corporations are under the control of the NWO which wants to you dead as part of their plan to depopulate the earth. The CDC, WHO and NIH are all tools of the NWO and now instead of healing, their goal is depopulation of the earth which means YOU if you come under their medical control.
From article:"Nurses who witnessed "brutal" hospital COVID-19 treatment protocols kill patients paint a bleak picture of what is taking place in state and federally funded health care systems. "They're horrific, and they're all in lockstep," Staci Kay, a nurse practitioner with the North Carolina Physicians for Freedom who left the hospital system to start her own early treatment private practice, told The Epoch Times. "They will not consider protocols outside of what's given to them by the CDC (Centers for Disease Control and Prevention) and the NIH (National Institute of Health). And nobody is asking why."
Government data show that 1 out of every 246 covid vaccinated people DIES within 60 days
New CDC COVID-19 Guidance Is Agency 'Admitting It Was Wrong': Stanford Epidemiologist Watch: there will be no massive media coverage of this and all the horror of what they did will be ignored. What they will do is get ready for the next event and make it worse for the people. They are real criminals.
Beware: ABV disease (Anything But Vaccines) is causing people to DROP DEAD everywhere
MEDICAL CULT: In order to graduate from medical school in America, you now have to conform to "white privilege" allegations This is the way to cull out the strong minded and leave only people who are easy to control.
Monkeypox Truth in Medicine: Dr. Jane Ruby (Video)
500 Fired Health Care Workers Win Historic Multi-Million Dollar Settlement in COVID Mandate 'Wake-up Call' There is little to none media coverage of this! This is a great victory.
From article:"Health care workers who were fired for not getting a COVID shot have won a major victory. The Liberty Counsel has announced a "historic" $10.3 million settlement in the nation's first-of-its-kind classwide lawsuit. The class action settlement against NorthShore University HealthSystem is on behalf of more than 500 current and former health care workers who were unlawfully discriminated against and denied religious exemptions from the COVID shot mandate, according to the non-profit religious rights law firm."
29 Percent of Young Pfizer COVID Vaccine Recipients Suffered Heart Effects
Fauci's wife Christine pushes for children to be enrolled in covid "vaccine" trials
CDC Quietly Removes Statement that Says "mRNA and the Spike Protein Do Not Last Long in the Body" from Their Website
Commentary
The truth is very clear that the American people are under a biological warfare attack from a totally malevolent medical institutions who lied, blocked and tried to intimidate anyone that promoted the cure for Covid-19, while at the same time promoting a dangerous genetic experiment as a vaccine! This action fits a Nazi war crime.
There is something diabolical about their fanatic zeal to get masses of people vaccinated while ignoring the cure! The death rate is very low for Covid-19, yet they use political pressure to force vaccinations on the people. Already severe side affects are manifesting, yet the Babylonians are actually trying to suppress this. What is going to happen one year from now to people who were vaccinated? The American people just can't believe the medical institutions, politicians and media could be so evil, but they are.
I've come to realize these death shots are staged, so some kill or seriously injure right away while others are more long term. The long term death shots slowly reduce the immune system until it is the same as AIDS. Then any infection can finish off the weakened person. We are really dealing with monsters who want to exterminate the human race. What the next move will be is mass starvation and war which really kill in super mass numbers. The world will soon be heading into the Tribulation Period with incredible mass deaths as recorded in the Bible.
Revelation 6:8 And I looked, and behold a pale horse: and his name that sat on him was Death, and Hell followed with him. And power was given unto them over the fourth part of the earth, to kill with sword, and with hunger, and with death, and with the beasts of the earth.

Revelation 9:18 By these three was the third part of men killed, by the fire, and by the smoke, and by the brimstone, which issued out of their mouths.