Looming Catastrophe' of Critical Race Theory in the Church
Verse of the Day
Act 17:26 And hath made of one blood all nations of men for to dwell on all the face of the earth, and hath determined the times before appointed, and the bounds of their habitation;
Commentary
Please, please, please take the time to read this article because it lays out CRT and you will understand all there is to know out it. Wow, is this a great source of information!
HARD LEFT AND RACE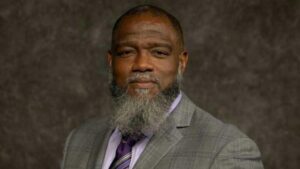 "'Looming Catastrophe' of Critical Race Theory in the Church"
Please, please, please take the time to read this article because it lays out CRT and you will understand all there is to know out it. Wow, is this a great source of information!
""This is a religious movement," Baucham said. "It has all the trappings of a religion. It has its own cosmology, it has its own saints, it has its own liturgy, its own law. It has all of those elements. And a lot of those things are very subtle, which makes them rather attractive to religious people."
He explained that, because Christians are rightly concerned with fighting injustice, condemning racism, and promoting equality of opportunities, philosophies like CRT are appealing, even when their underpinnings are "absolutely" in contradiction to Scripture.

Baucham warned against the pull some may feel to embrace certain elements of CRT while setting aside others, taking an à la carte approach to the issue. "Critical race theory is a worldview," he said. "It has central tenets and everything that it does is seen through the lens of this worldview and these central tenets."
"The purchasing power of a currency is the amount of goods and services that can be bought with one unit of the currency.
For example, one U.S. dollar could buy 10 bottles of beer in 1933. Today, as Visual Capitalist's Govind Bhutanda notes, it's the cost of a small McDonald's coffee. In other words, the purchasing power of the dollar – its value in terms of what it can buy – has decreased over time as price levels have risen."
SECOND AMENDMENT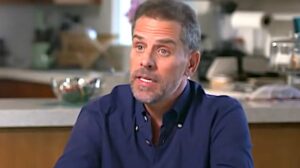 "Constitutional expert: President's gun plan could be Hunter Biden Act"
This is the history of Hunter Biden which prevents him from owning a weapon and how he broke the law to obtain one! What a mess the Biden Crime Cartel is.
""That could well be called the Hunter Biden Act. … Hunter Biden acquired a handgun despite his long-standing drug and alcohol abuse as well as a history of depression. In 2018, the gun was tossed into a trash bin in Wilmington by Hallie Biden, widow of the deceased brother of Hunter.
After the death of his brother Beau, Hunter began a sexual relationship with Hallie and she apparently became concerned about what he might do with the gun. That is precisely the concern for the Red Flag law. In many ways, her action reflected the need for such laws. In desperation, she threw the gun away but unfortunately chose a garbage bin not far from a school," Turley said.
It then got worse. "To get the revolver back, Biden answered 'no' on the firearms transaction record that asked whether he was an 'unlawful user of, or addicted to' a narcotic drug or any other controlled substance. Lying on that federal form can lead to prosecution under several provisions. The United States code makes it a crime punishable by up to 10 years in prison to 'make any false or fictitious oral or written statement' to obtain firearms," Turley wrote."
HARD LEFT COMMUNISTS
This guy is a real bad omen for what the feds have for the American Patriots.
"Joe Biden's pick to head the Bureau of Alcohol, Tobacco, Firearms and Explosives (ATF) was an agent involved in the Ruby Ridge standoff and Waco siege – and, it was revealed this week, he lied about Branch Davidian cult members shooting down two helicopters during the infamous standoff.
Gun rights advocacy groups are extremely concerned that Biden is tapping gun control advocate David Chipman to lead the agency that oversees firearms-related issues. They are also now concerned about his previous false statement.
'Joe Biden knows he cannot beat gun owners in Congress. Instead, he's circumventing the legislative process to impose his own tyrannical [vision] by executive fiat,' Gun Owners of America Vice President Erich Pratt told Fox News in a statement. Chipman was a special agent with ATF for 25 years, including during the Waco massacre in 1993."
CHRISTIANITY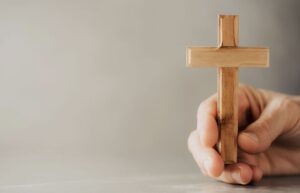 "Is Christianity shrinking or shifting?"
This is a very interesting article because I see this in my ministry. Most of my ministry now is in Africa and Asia. There is a real hunger there while America is cold toward the things of God.
"One of the major religion-related news headlines today revolves around the decline of Christianity in North America. Western Europe is now considered post-Christian and surveys consistently report declines in religious belief, attendance, and self-identification.
Yet, over the last century, there has been a pronounced shift of Christianity from the Global North to the Global South, with dramatic growth of Christian populations in places like sub-Saharan Africa and East Asia. "
USA VS ISRAEL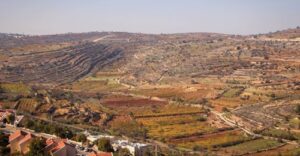 "US: It's our longstanding position that the West Bank is occupied"
He is following in the steps of Obama which will be disastrous to the US. The Communists hate Israel and will try to do everything possible to weaken the nation. This directly brings America into conflict with God over his covenant nation Israel.
"The Biden administration clarified that it considers the West Bank to be occupied territory, but ducked a question as to whether it held that settlements were illegal. "It is a historical fact that Israel occupied the West Bank, Gaza, and the Golan Heights after the 1967 War," US State Department spokesman Ned Price told reporters in Washington on Wednesday.
The issue was raised after the Biden administration published the 2020 Country Reports on Human Rights Practices on Tuesday. It is the first of the annual reports released since US President Joe Biden took office in January. The report affirmed steps taken by the previous administration of Donald Trump, which had both recognized Jerusalem as Israel's capital and Israeli sovereignty over the Golan Heights."
If you like our ministry, please consider making a donation to keep us going. May the Holy God of Israel bless you!
Revelation 22:20 He which testifieth these things saith, Surely I come quickly. Amen. Even so, come, Lord Jesus.