MSNBC's Malcolm Nance: White Supremacist 'Foot Soldiers' Receiving 'Subliminal Orders' from Trump
Verse of the Day
2 Thessalonians 2:10 And with all deceivableness of unrighteousness in them that perish; because they received not the love of the truth, that they might be saved. (11) And for this cause God shall send them strong delusion, that they should believe a lie: (12) That they all might be damned who believed not the truth, but had pleasure in unrighteousness.
Commentary
Their minds are worsening by the day! They will believe anything now. This is mass delusions by millions of people. The Lord has turned them over to a reprobate mind for judgment. This is frightening to watch, and should keep us humble before the Lord that we did not go down the road to a reprobate mind.
Now you can see exactly what happened to Germany under Hitler. The nation came under a mass delusion because they rejected God and Hitler filled the void.
Looking for the Blessed Hope:
Philippians 3:20 For our (citizenship) is in heaven; from whence also we look for the Saviour, the Lord Jesus Christ:
More Hard Left Lunacy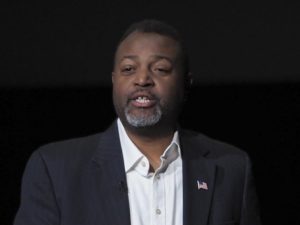 "MSNBC's Malcolm Nance: White Supremacist 'Foot Soldiers' Receiving 'Subliminal Orders' from Trump"
"Appearing Tuesday on MSNBC's Hardball with host Chris Matthews, national security analyst Malcolm Nance suggested white supremacist "foot soldiers" are interpreting the words of President Donald Trump as "subliminal orders in their head" during a segment on the deadly shootings in El Paso, Texas, and Dayton, Ohio."
Yet, More Hard Left Insanity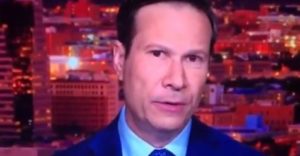 "WOW! MSNBC Jumps the Shark! Says Trump Order to Raise the Flag on August 8 is Secret Nazi Code" God is giving the Hard Left over to the mind of a child that will believe anything. After reading this, it is difficult to believe that MSNBC can still function as MSM. Do their hard core followers really believe that President Trump is sending coded messages to his Nazi followers? Earlier this year the President was a puppet of Putin, but now he is leading the Nazi movement in America.
God turned them over to reprobate minds, and they will believe in fables as they live in a delusion.
"WOW! This is like straight out of the Twilight Zone. MSNBC says raising the flag on August 8 is secret Nazi code.

Frank Figluizzi, an NBC News national security contributor, made the comments this week. OMG! And people actually take this channel seriously! The crazy left has gone from the Putin's Puppet campaign to the Secret Nazi campaign against President Trump."
Foundation of Hard Left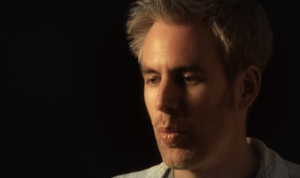 "BOMBSHELL: "Justice Democrats" Founder is THE Organizer of Evangelical Social Justice Movement" Satan never sleeps when it comes to infiltrating the church and trying to destroy it. We need revival for survival to stop and clear out this rats nest of false teachers.
Matthew 13:25 But while men slept, his enemy came and sowed tares among the wheat, and went his way.
"In this bombshell report by Pulpit & Pen, we will demonstrate how Democratic financier and organizer Zack Exley is behind the successful attempt to change the political ideology of America's major evangelical institutions, ministries, and seminaries through propagation of what is known as "Social Justice."

We will explain—with a compilation of original sources, some of which have been recovered after they were deleted from the Internet—the driving political force behind the takeover of America's Reformed evangelical community and demonstrate the money ties between a powerful Democratic financier and evangelical leaders who are steering churches into progressive ideology for political purposes."
The Days of Noah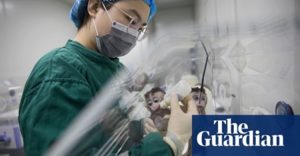 "First human-monkey chimera raises concern among scientists" This is a sure sign the Second Coming of Jesus Christ is fast approaching. These mad scientists are trying to alter God's creation and play like they are God! God is going to defend his creation and this entire evil science will be destroyed at Christ's coming. He will protect his creation!
Genesis 1:25 And God made the beast of the earth after his kind, and cattle after their kind, and every thing that creepeth upon the earth after his kind:

"Efforts to create human-animal chimeras have rebooted an ethical debate after reports emerged that scientists have produced monkey embryos containing human cells.

A chimera is an organism whose cells come from two or more "individuals", with recent work looking at combinations from different species. The word comes from a beast from Greek mythology which was said to be part lion, part goat and part snake.

The latest report, published in the Spanish newspaper El País, claims a team of researchers led by Prof Juan Carlos Izpisúa Belmonte from the Salk Institute in the US have produced monkey-human chimeras. The research was conducted in China "to avoid legal issues", according to the report."
Hard Left Murder Capital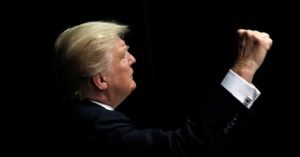 "Only One Country In The World Has A Higher Homicide Rate Than The City Of Baltimore" All the major cities under the control of dems are hell holes for the black people. I am over joyed that the President exposed these dem controlled cities as rat infested third world cities!
"Only one country in the world has a higher per capita homicide rate than the city of Baltimore. According to WorldAtlas, the murder capital of the globe is Honduras — where there are 90.4 homicides per 100,000 people.

Baltimore, with 56 homicides per 100,000 people, edges out the number two spot ahead of Venezuela, where there are 53.7 homicides per 100,000 people. Venezuela's capital city of Caracas is widely known as one of the world's most dangerous cities with 122 homicides per 100,000 people."
Hard Left and Child Killing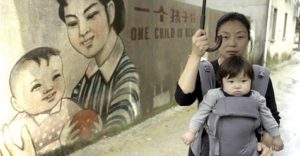 "One Child Nation': Inside China's Horrifying Child-Killing Policy" When you read this, it is sounds like the dem party here in America. They love to murder late term babies, and then they want to kill them after they are born. The Hard Left has the same mentality no matter what country it is located in.
"In effect from 1979 to 2015, China's policy placed strict guidelines on reproduction in order to curb population growth, which Wang's mother proclaims (parroting the Communist Party line) might otherwise have led to famine and potential cannibalism. Urban citizens were limited to a single child, while rural inhabitants were, in the mid-1980s, granted the opportunity to have a second kid. The law outlined strict punishment for non-compliance: the destruction of homes, forfeiture of property and valuables, and steep fines. Those who suffered those penalties, however, got off easy, since local Family Planning Officials—empowered by the Nationalist Party—also had the authority to abduct women, tie them up, and force them to undergo sterilizations and abortions as late as 8-9 months into their pregnancies.

As the filmmakers detail in a series of stunning conversations with residents of Wang's hometown (and similar provinces), those procedures often entailed murdering infants after they'd been born. Artist Peng Wang presents photos of discarded fetuses he found in trash dumps, wrapped in yellow "medical waste" bags, as well as one deceased newborn that he kept in a formaldehyde-filled jar. Even in a doc rife with horror stories, these images are difficult to shake, underlining the unthinkably callous consequences of a strategy that the Chinese government proclaimed would double everyone's standard of living."
Middle East War: Israel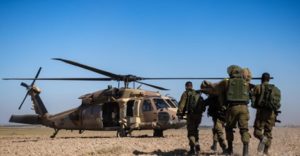 "Two attacks on two borders in one day: Is the IDF ready for war on 3 fronts?" What a dumb question. Israel better be ready because the military had years to prepare! They knew what is coming!
Jeremiah 51:20,21 Thou art my battle axe and weapons of war: for with thee will I break in pieces the nations, and with thee will I destroy kingdoms; And with thee will I break in pieces the horse and his rider; and with thee will I break in pieces the chariot and his rider;

"Two attacks on two borders in less than 24 hours. One targeted IDF troops stationed along Gaza, while another targeted Hezbollah positions in Syria's Golan Heights. Two incidents, miles apart. Just a small indication of the major challenge Chief of Staff Lt.-Gen. Aviv Kochavi faces in the next war.

Before dawn on Thursday, hours after the army completed the largest drill since Operation Protective Edge five years ago, a Hamas terrorist armed with grenades and a Kalashnikov infiltrated into southern Israel near the community of Kissufim and injured an officer and two soldiers before being killed by IDF reinforcements.
Several hours later, Israel was accused of striking a Syrian Arab Army position in al-Bariqa west of Queintra on the Golan Heights. What's the connection? Iran, Iran, Iran."
Abba Father's International Fellowship
Shalom brother Dave Hauser and Pastor John
I am humble before the face of our Lord Jesus Christ coming soon to take us home.
Down is the photos of the materials that you had send to us here in kenyenya, Kenya, East Africa. Through this materials many people have came to the Lord and we have seen God healing many people as they read this last trumpet the people without hope they have received hope, people with brokenhearted they have received healing. Through your lovely offering that has made us to pick this materials from post office Kenya shilling 6750 we give God the glory for you support.
Prayer request on August we have great open air crusade that will are expecting more than 5000 people. kindly we are requesting to send to us more materials so that God will be glorified as we will be distributing last trumpet materials because we have seen with our own eyes God doing great and might things
Received the greeting from pastors under me, church members and my family .
Yours fellow servant pastor J. O.
If you like our ministry, please consider making a donation to keep us going. May the Holy God of Israel bless you!
Revelation 22:20 He which testifieth these things saith, Surely I come quickly. Amen. Even so, come, Lord Jesus.