New Health Blog Post – Microwaves: Personal Radiation Ovens
3 John 1:2  Beloved, I wish above all things that thou mayest prosper and be in health, even as thy soul prospereth.
For anyone first reading the Health and Nutrition Update, please read this first: Your Health.
Also, please go to God's Health System and subscribe to receive the updates.
Always remember that you are in charge of your health and not the doctors. Do not put your life in their hands without first seeking God and His health system.
Commentary
The goal of this blog is to build up your health and especially the immune system to withstand the coming pestilences that are now rampant in America and the world. God gave us the knowledge to prepare for pestilences, so take advantage of this information.
The focus is posting articles with great information that can immediately help your health and quality of life.
God bless you.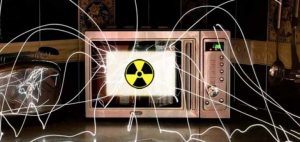 This blog originally was posted on August 19, 2014, but because the information not only still is relevant but critically important, we're re-posting it for the benefit of new readers. There are 14 articles posted  Two have links and and are reprinted below, with commentary:

By Georgann Ryan:
This is the most crucial information I've come across. I've changed my dietary habits to consume coconut oil daily, I've added certain vitamins such as 10,000 daily units of D3 made only from lanolin, and I've even added supplements for my dog. But nothing has come close to the importance of the information and the change to my life that this lead report has instigated.
I recently had a propane leak, which necessitated shutting down my stove until repairs are completed. During this time I have used my microwave even for tea, because it was the only way to heat anything, including water. But once I read this article, I unplugged the microwave and I've resorted to bottled tea and coffee, along with carry out food.
That doesn't completely protect me from microwave danger, (despite Gordon Ramsay's campaign to convince restaurants that the cardboard taste the ovens produce are largely responsible for the failure of so many new eating establishments) since most restaurants use them in conjunction with packaged, processed, chemicalized food  But even my take away has consisted of things unlikely to be cooked in that manner. I've been that careful since I was made aware of the dangers. That should provide some indication of how much I found that not only disturbed me. but downright frightened me into immediately discontinuing the use of mine, despite the present inconvenience.
Two facts from the report made me think twice, even before I learned of the dangerous effects on health. First, the Nazis were the ones who discovered microwaves could be used for cooking and who produced the first ovens for "convenience". Second, after bringing home a large amount of records relating to the testing of these new marvels, along with some of the ovens themselves, the Soviets totally outlawed them in 1976.
Our own government found the same, but instead of outlawing them like the Soviets did,  the ovens were heavily promoted to consumers as we were told they were safe. Recently our government has found even more uses for microwaves, some involving cell towers. Given their secrecy on these new microwave uses, learning about the hidden reports after WWII didn't really surprise me though.
See our 666 Surveillance System blog post, Google 'Nearby': Infiltration of Every Aspect of Your Life for more articles about microwaves and a clearer discussion of what those uses are.
Radiation Ovens: The Proven Dangers of Microwaves  While parts of this report are fairly technical in explaining what microwaves are and how they work, in general it is an important one to read because it provides crucial info that we're not being given elsewhere. There have been a few published reports and studies which warn consumers never to heat a baby bottle in a microwave, for instance. Although they cite dangers like having the baby scalded or having the bottle explode, the reports also note that the chemicals used to make formula are changed by the microwave process until they create toxins which can be deadly. If the waves change the chemicals in formula to that extent, of course they will do the same thing to the chemicals found in any processed food.
Blood for transfusions no longer is warmed in microwaves because of a lawsuit over the death of a patient who died from a transfusion of "heated" blood, which no longer was compatible with the human body. In general, microwaves weaken cell membranes, making them susceptible to fungi, infections, viruses and other microorganisms. Cells in people who consumed microwaved food and drink produced the poisons hydrogen peroxide and carbon monoxide as waste instead of carbon dioxide and water as they are supposed to.
In addition, virtually all microwaves leak, despite assurances that they seal tightly to protect us from radiation. Numerous studies have found greatly increased cancer rates through regular ingestion of microwaved food and virtually all food, once microwaved, contained carcinogens. And if this isn't enough, microwaving destroys the nutrient value of food, despite claims that it is different from irradiating.
The article asks some basic questions that we all should have asked long before now:
Is it possible that millions of people are ignorantly sacrificing their health in exchange for the convenience of microwave ovens? Why did the Soviet Union ban the use of microwave ovens in 1976? Who invented microwave ovens, and why? The answers to these questions may shock you into throwing your microwave oven in the trash.

In general, people believe that whatever a microwave oven does to foods cooked in it doesn't have any negative effect on either the food or them. Of course, if microwave ovens were really harmful, our government would never allow them on the market, would they? Would they?

The purpose of this report is to show proof – evidence – that microwave cooking is not natural, nor healthy, and is far more dangerous to the human body than anyone could imagine. However, the microwave oven manufacturers, Washington City politics, and plain old human nature are suppressing the facts and evidence.

Radiation causes ionization, which is what occurs when a neutral atom gains or loses electrons. In simpler terms, a microwave oven decays and changes the molecular structure of the food by the process of radiation. Had the manufacturers accurately called them "radiation ovens", it's doubtful they would have ever sold one, but that's exactly what a microwave oven is.

One short-term study found significant and disturbing changes in the blood of individuals consuming microwaved milk and vegetables. Eight volunteers ate various combinations of the same foods cooked different ways. All foods that were processed through the microwave ovens caused changes in the blood of the volunteers. Hemoglobin levels decreased and over all white cell levels and cholesterol levels increased. Lymphocytes decreased.
Dangers of High Fructose Corn Syrup  Most of the soft drinks and juices produced contain high fructose corn syrup. In fact, use of this product has increased until it comprises 40% of sweetener used today. But it's not just used in drinks. If you read labels, you'll be astounded at the foods which contain HFCS. Bakery goods, canned fruits, and typically sweet products like jams, pancake syrup and candy. But what's astounding is how many products that aren't sweet contain it. Items like condiments, sauces, dressings, breads, dairy products and many others suddenly contain this ubiquitous ingredient.
Manufacturers use it because it's 2.3 times sweeter than sugar and it costs much less to make. But if you think that it doesn't make much difference to you which they use as long as things taste good and are less expensive, think again. It is costing you far more than you know.
Sugar causes the body to create insulin which allows cells to use the glucose for energy. But HFCS has more fructose (even the name, high fructose corn syrup is a giveaway to the difference) which the body can't process for energy, so instead it stores this as fat. Eating products with HFCS is akin to padding your body with extra fat every time you eat.
Another difference between glucose and fructose is in their affect on appetite. Glucose causes us to release chemicals that tell us we're satisfied; fructose does not. Because of that we never get the signal that we're full when we eat products with HFCS so we continue to be hungry and to eat without restraint.
HFCS is made from genetically modified organisms as well, (GMOs) which have deleterious effects on the human body. It was developed "40 years ago as a cheaper, sweeter substitute for sugar. Human beings simply don't have the tools to convert HFCS into usable energy." It was created with profit, not health, in mind. This substance is directly responsible for the epidemic of obesity which is overtaking the country.
For the sake of your waistline as well as your health, begin to check ingredients carefully if you don't already do so. Resolve to buy items that don't contain this substance. If that isn't feasible, then limit your use of that particular item as much as possible. It's getting more difficult by the week to find foods without HFCS, but it's worth the extra effort to avoid it as much as you can.