New 'Rainbow Index of Churches in Europe' measures 'LGBT inclusivity' of Christian denominations
Verse of the Day
Jude 1:7 Even as Sodom and Gomorrha, and the cities about them in like manner, giving themselves over to fornication, and going after strange flesh, are set forth for an example, suffering the vengeance of eternal fire.
Commentary
These Special Sin churches are in for a shock when they stand before Jesus Christ in judgment. Notice how they conveniently fail to use the Bible to define gender!
THE SPECIAL SIN IN EUROPEAN CHURCHES
"The first "Rainbow Index of Churches in Europe in 2020" (RICE 2020) that ranks Christian church groups in Europe by their "LGBTI inclusivity" was released in April.
The Rainbow Index of Churches in Europe uses 47 indicators of LGBTI "inclusivity," including the following: The Bible is not used as a normative instrument for defining gender roles and is not interpreted as a condemnation of LGBTI people or of LGBTI lived desires, sexualities, and identities.

The church officiates 'same-sex marriages' and/or holds a blessing ceremony for same-sex couples. Transgender persons receive a special blessing when they present their new name and/or identity in church. Cis-hetero women and openly LGBTI people are admitted in seminary (institute for ministerial education and formation). (Continued)"
FUTURE OF DEMS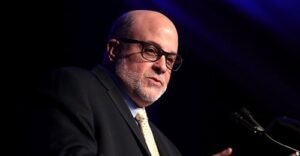 "Mark Levin: Joe Biden Is the 'Human Pandemic' — 'Poison of Antisemitism Is Growing in Your Party'"
It is matter of a very short time until the entire Dem Party is under the complete control of the Communists and Jihadists. Whatever is evil and against God, will find a home with the demon-dems.
'Number one, he is the human pandemic I said he is. I want to address something very specifically to Joe Biden and his party. This poison of anti-Semitism is growing in your party and your silence isn't going to fix it. Tlaib, who in my opinion is an out of the closet anti-Semite and she's joined by or others of the hard Marxist Hamas wing of the Democrat Party, you have Omar and AOC and Pressley and Bush, you have Bernie Sanders — I don't care how Bernie Sanders identifies. It's irrelevant.
The Democrats in the House of Representatives voted unanimously against sanctioning Hamas last week, during the time when Hamas was firing 4,000 missiles into Israel. Now, Joe Biden sees this. He sees on TV individuals with Antifa-like clothing, with the Palestinian flag chasing down Jews, in cities throughout this country, in cars, attacking Jews, organized like Black Lives Matter and Antifa, beating Jews, graffiti on synagogues, including swastikas and so forth. We haven't seen anything like this and I don't know ever."
MUSLIMS VS JEWS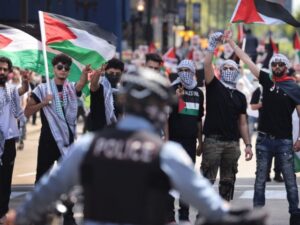 "Pro-Israel Rally Attacked in Illinois: 'Kill the Jews'"
They are very bold about violence and killing Jews. This is happening all over the world.
"A Walk for Israel" rally in Naperville, Illinois, was disrupted by violent protesters from the "Naperville Protest for Palestine" Sunday. Naperville Police Department allegedly told the pro-Israel group to go home due to safety concerns, as the pro-Palestinian protesters stopped cars, physically attacked the pro-Israel demonstrators, and burned a stolen Israeli flag before."
AMERICAN CHRISTIANITY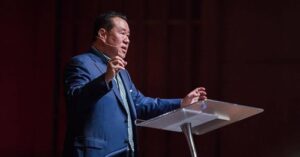 "California to pay $1.35M to settle Harvest Rock Church lawsuit against gathering restrictions"
This is wonderful news and we need constant victories like this to beat back the Communists.
"California will have to pay over $1 million in legal fees and attorney costs as part of a settlement reached with Harvest Rock Church over litigation surrounding the state's lockdown rules.
Last year, Harvest Rock and other ministries sued Gov. Gavin Newsom over a coronavirus pandemic lockdown order limiting the size and scope of worship gatherings they argued violated their religious freedom.U.S. District Court Judge Jesus G. Bernal issued an order last week requiring the state to pay the plaintiffs $1.35 million in attorney's fees and legal costs incurred in the case."
HARD LEFT VS THE CHURCH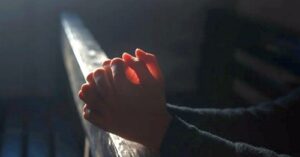 "Christians in West increasingly targets of 'polite persecution'"
As America turns further away God and his word, we stand out and don't fit in. Those that are deep into sin and rebellion loathe us, so condition is ripe for confrontation.
"Beneath the cloak of "progress," an increasingly hostile secularism is threatening Christians in the West with a "polite persecution," contends an annual report on religious freedom worldwide.
"If Christians in the Middle East need to fear the machete, Christians in the Western world need to fear the media, higher education, activist organizations and government," says Bill Donohue, president of the Catholic League, in a commentary on the report. "They are the ones advocating, or imposing, a secular agenda on religious institutions."
JERUSALEM JERUSALEM JERUSALEM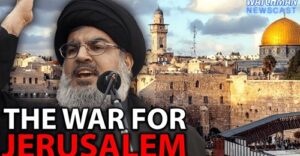 "Hezbollah Leader Threatens Israel with "Regional War" Over Jerusalem" VIDEO)
The recent fighting between Hamas and Israel was called Hezbollah "The Sword of Jerusalem"! The final battle for the Muslims in which the Lord destroys Islam, it appears they will call it "The Sword of Jerusalem! What an appropriate this is!!
Isaiah34:6

The sword of the LORD is filled with blood, it is made fat with fatness, and with the blood of lambs and goats, with the fat of the kidneys of rams: for the LORD hath a sacrifice in Bozrah, and a great slaughter in the land of Idumea.
RUSSIA AND CHINA VS ISRAEL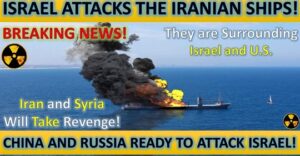 "Israel Attacks Iranian Ships! China and Russia Ready to Attack Israel for Banish the U.S.! (Video)
This is a great video which clearly lays out how aggressive both China and Russia are getting towards Israel, along with how Israel is fighting an undeclared war with Syria and Iran.
This can't go on much longer. These nations are heading towards and huge war in the Middle East!
ISRAEL VS IRAN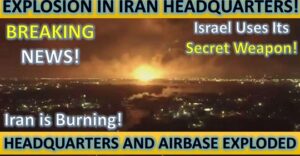 "Violent Explosion in Iran Headquarters and Air Base! Israel Uses Secret Weapon!"
This is a great video showing how Iran was hit by a number of explosions that has created lots of damage. It appears that Israel is behind it and Iran can't stop it!
If you like our ministry, please consider making a donation to keep us going. May the Holy God of Israel bless you!
Revelation 22:20 He which testifieth these things saith, Surely I come quickly. Amen. Even so, come, Lord Jesus.