Palestinians: We Will Not Accept a Jewish Israel
                                 Verse of the Day
Joel 3:19 Egypt shall be a desolation, and Edom shall be a desolate wilderness, for the violence against the children of Judah, because they have shed innocent blood in their land. (20) But Judah shall dwell for ever, and Jerusalem from generation to generation.
Commentary
Once again, I've posted great information to keep you on the cutting edge of prophetic events. The earthquakes in Japan are actually tearing this part of the nation in half! There is a huge uptick in earthquakes involving Japan. This, along with the Fukushima event in 2011, show something very serious is happening with Japan.
Of course, Israel is in the news since there can never be peace between the Israels and the Palestinians because they want the total destruction of Israel.
I want to encourage you to keep looking for the Blessed Hope, the Groom coming for His bride. This Hope is the anchor for soul in this crazy world in which we live.
May the Holy God of Israel bless and protect you.
Revelation 17:14 These shall make war with the Lamb, and the Lamb shall overcome them: for he is Lord of lords, and King of kings: and they that are with him are called, and chosen, and faithful.
Israel and the Middle East War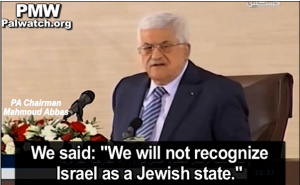 Palestinians: We Will Not Accept a Jewish Israel 04/16/16  Islam we never agree to a Jewish State with control over Jerusalem. This is going to be one of the explosive issues for WW3.
This is why the issue can never be resolved and will lead to an all-out war between the Palestinians and Israelis.
They key issue as always remains Jerusalem.
Zechariah 12:9  And it shall come to pass in that day, that I will seek to destroy all the nations that come against Jerusalem.
"The obsession with settlements is certain to divert attention from core issues, such as Palestinian recognition of a Jewish Israel. Many Palestinians continue to regard Israel as one big settlement that needs to be removed from the Middle East.
Even those who say they have accepted the two-state solution are not prepared to recognize any Jewish link to or history in the land.
In the view of Al-Husseini, Palestinians refuse to acknowledge a Jewish state because they believe this would grant legitimacy to "Jews' rights to the land of Palestine" and undermine the Palestinian demand for the "right of return" for millions of refugees into Israel.
Israeli Arab leaders are betraying their constituencies by privileging the perceived interests of Palestinian Arabs, while Palestinian Arab leaders are betraying their constituencies by denying any link between Jews and the land. This stance makes peace a non-starter."
Islam – Jihad – Europe
Belgian Govt Confirms: Muslims DID 'Dance On Streets' In Support Of Brussels Attacks 04/18/16  There are now huge numbers of Muslims in Europe that support ISIS, and in due time will join it. The blood is going to flow all throughout Europe as the Muslims rise up to take down Europe for allah.
This is coming really fast because the Europeans are so weak, and the Muslims are determined to destroy Europe.
BTW: My wife and I watched on TV as the Muslims in New Jersey danced during 9/11. Trump was attacked for saying this, but later he was proven correct. The Muslims here hate America as much as the ones in Europe hate the Europeans.
"The Prime Minister of Belgium has backed his Interior Minister who has come under fire for stating that some Belgian Muslims had celebrated the recent Brussels attacks.

In an interview at the weekend with the Flemish daily newspaper De Standaard, discussing the governments response to the Brussels attacks in March, Belgian Interior Minister Jan Jambon (pictured above, right) said that "a significant part of the Muslim community danced on the streets." He continued:

"They threw bottles and rocks at the police and media after Salah Abdeslam was arrested. That is the real problem: that third-generation migrants are turning their backs on our society and use violence. It all has to do with our policy."

Discussing how the government might respond, Mr. Jambon added:

"Terrorists we can pick up, remove from society. But they are just a pimple. Underneath is a much more difficult cancer to treat. We can handle it. But not overnight."
Hard Left – Military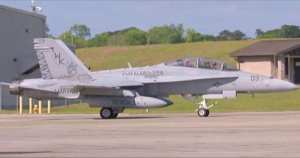 Budget cuts leaving Marine Corps aircraft grounded 04/15/16  This follows on the heals of women being forced into combat roles, when they could not physically qualify.
The Marines now seem more concerned with their social agenda than they are about the military readiness.
This goes right back to Obama's leadership or rather lack of it. Everything the reprobate gets involved in ends up destroyed one way or another.
"Today, the vast majority of Marine Corps aircraft can't fly. The reasons behind the grounding of these aircraft include the toll of long wars in Afghanistan and Iraq, the fight against ISIS and budget cuts precluding the purchase of the parts needed to fix an aging fleet, according to dozens of Marines interviewed by Fox News at two air stations in the Carolinas this week.
Out of 276 F/A-18 Hornet strike fighters in the Marine Corps inventory, only about 30% are ready to fly, according to statistics provided by the Corps. Similarly, only 42 of 147 heavy-lift CH-53E Super Stallion helicopters are airworthy.
U.S. military spending has dropped from $691 billion in 2010 to $560 billion in 2015. The cuts came just as the planes were returning from 15 years of war, suffering from overuse and extreme wear and tear. Many highly trained mechanics in the aviation depots left for jobs in the private sector.
"Quite honestly, it is coming on the backs of our young Marines," Lt. Col. Matthew "Pablo" Brown, commanding officer of VMFA(AW)-533, a Hornet squadron based at Marine Corps Air Station Beaufort in South Carolina. "They can do it, and they are doing it but it is certainly not easy."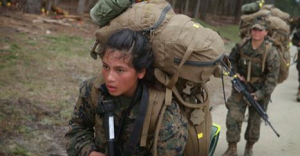 From the Halls of Montezuma to the Shores of Gender Neutrality 04/19/16  The sin-captured mind of the Hard Left is in a slow process of destroying the military and putting the entire nation in danger. The reprobate mind is a national security threat.
They live in a delusion which we all can see, but they refuse to live in reality. It all has to do with God creating male and female separate with vast differences, which the reprobates refuse to believe.
God made us male and female, but the reprobates refuse to believe this and are actively trying to destroy the genders.
Genesis 5:1  This is the book of the generations of Adam. In the day that God created man, in the likeness of God made he him; (2) Male and female created he them .
"According to Mabus, wars are won by diversity of thinking. Apparently, military history and $36 million dollar studies are irrelevant for measuring how women will perform in the combat arms. What counts as a major indicator is the fact that four female Marines managed to scale an 8 foot wall.
Mabus, I can find four 10 year old Girl Scouts selling cookies who can scale an 8 foot wall.
Forget about shooting the enemy point blank in the face or sticking a bayonet in his guts. What counts is diversity of thought.
With the complete disregard of the study and the results from Marine IOBC and his refusal to consider a requested waiver to stop women from serving in the combat arms of the Marine Corps, Mabus paved the way for the chaos engulfing the Corps today.
In a Jan. 1 memo to Marine Commandant Gen. Robert Neller, Navy Secretary Ray Mabus requested a "detailed plan" on how the service will fully integrate its boot camp and Officer Candidate School. The plan is due Jan. 15 and will be implemented by April 1, the memo states.
"The Department of the Navy's implementation plan must include gender integration of Marine Corps enlisted recruit training and officer candidate school," Mabus wrote. "In this submission, identify where, if anywhere, this training is already integrated, where it is separate, and specific steps that you will take to fully integrate these trainings."
Hard Left – Reprobates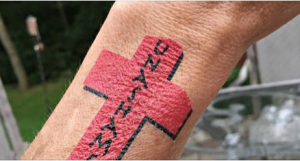 School superintendent, principal confront moms over 'Jesus Lunch' 04/15/16  This is a very interesting article again showing the reprobate mind and how it is opposed to anything that has to do with Jesus.
Most of the school systems are now hardened with reprobate minds and they can't stand Christianity. They LOVE Islam but not the God of the Bible.
It will be interesting to follow this story.
"The district also believes that the public park is technically a part of the campus. They have a lease agreement with the city that allows them to use the park during school hours. So the district contends the moms and their offspring are technically on school property.
"The parents contend that it is their First Amendment Right to provide free food and hold a religiously oriented event on this property during school hours," the administrators wrote. "The District believes that we have jurisdiction of this leased property, which is part of our campus."
The moms believe that even though there is a lease agreement — that doesn't make the public space off-limits.
"Fireman's Park — a public park owned by the City of Middleton — remains accessible to everyone in the public for the purposes of assembly and free speech," they wrote in a statement. "By law, the lease agreement between the city and the School District of Middleton does not privatize the park. The City of Middleton has sent us a letter this week and acknowledged our rental agreement of the pavilion at Fireman's Park."
So hence, the standoff — between the goodhearted moms and a bunch of public school administrative bullies who don't under the concept of free speech or religious liberty."
Hard Left – Homosexuality
Louisiana gov.'s executive order allows state to punish Christians over gay 'weddings': family leader 04/16/16  The Hard Left is very serious and will destroy anyone who stands in the way of their homosexual agenda. The march towards anarchy never stops because God has left us to our sins.
Isaiah 1:9  Except the LORD of hosts had left unto us a very small remnant, we should have been as Sodom, and we should have been like unto Gomorrah.
"Louisiana Governor John Bel Edwards has signed an executive order that critics say will open the floodgates for discrimination lawsuits to be filed against businesses and will prevent people of faith from freely exercising their religion.
The order, which was signed yesterday, adds "sexual orientation" and "gender identity" alongside such immutable characteristics as race, sex, and national origin in the state's anti-discrimination policy. All firms that accept state contracts must adopt a similar policy.
"We are fortunate enough to live in a state that is rich with diversity," said Gov. Edwards on Wednesday. "We do not discriminate based on our disagreements."
Edwards, a Democrat, rescinded an executive order enacted by former Gov. Bobby Jindal last May, which prohibits the state from taking any "adverse action" against any person or business who acts on a belief "that marriage is or should be recognized as the union of one man and one woman."
Floods, Famines, Fires – Disaster Preparations

Japanese supermarket shelves are left completely empty as panic buying takes hold after deadly earthquake 04/19/18  Periodically, I warn about storing food and supplies in case of a disaster striking. This is another warning.
Please seek the Lord about what to store and do this quickly. When your store, add items for people you might need to help.
I've received letters from people thanking me because they followed my advice, since disaster struck their area. All the warning signs are out there that God's judgment is on the move.
Proverbs 6:6-8  Go to the ant, thou sluggard; consider her ways, and be wise: Which having no guide, overseer, or ruler, Provideth her meat in the summer, and gathereth her food in the harvest.
"Images show empty supermarket shelves as Japanese locals panic buy supplies, leaving many to queue up for food and water after two deadly earthquakes.
A 6.4 magnitude quake struck Thursday followed by a 7.3 magnitude earthquake early on Saturday.
The two shocks are thought to have killed at least 41 people. Both quakes happened close to the city of Kumamoto, causing huge damage to roads, bridges, tunnels, homes and buildings.
The disaster has left 410,000 homes without water and 200,000 with no power, forcing crowds of people to queue for food and water at emergency aid centres set up in the wake of the aftershocks."
Earthquakes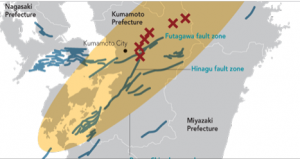 Unusual quake cluster worries Japan 04/18/16  This is an article to keep you on the cutting edge of earthquake activity. Something big is now happening with Japan. Watch for massive volcanic activity as these earthquakes are all in dormant volcano areas.
"Seismic activity in southern Japan is mystifying geologists and keeping the nation on edge.
The island of Kyushu has been struck by a series of significant earthquakes, with the epicenters moving progressively further inland. The cluster started with the deadly quakes that hit Kumamoto Prefecture last Thursday and Saturday. Temblors subsequently rocked the Mount Aso region and neighboring Oita Prefecture.
There is a known concentration of faults in the area. Still, experts say it is highly unusual to have a string of quakes measuring around magnitude 6 and stretching over such a vast area. The epicenter of the Oita jolt was about 100km away from the first Kumamoto quake.
"I don't quite understand what is happening with the recent earthquakes, because it's an unfamiliar phenomenon," said Yoshihisa Iio, a professor at Kyoto University's Research Center for Earthquake Prediction."
Volcanoes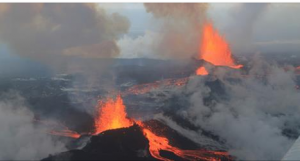 40 Volcanoes Are Erupting Right Now, And 34 Of Them Are Along The Ring Of Fire 04/18/18  I had mentioned in a previous post about the large number of volcanoes that were erupting. This is a good article about it.
"You may not have noticed, but our planet is becoming increasingly unstable. According to Volcano Discovery, 40 volcanoes around the globe are erupting right now, and only 6 of them are not along the Ring of Fire.
If that sounds like a very high number to you, that is because it is a very high number. As I have written about previously, there were a total of 3,542 volcanic eruptions during the entire 20th century. When you divide that number by 100, that gives you an average of about 35 volcanic eruptions per year. So the number of volcanoes that are erupting right now is well above the 20th century's average for an entire calendar year. And of course we are witnessing a tremendous amount of earthquake activity as well.
Nepal was just hit by the worst earthquake that it had seen in 80 years, and scientists are telling us that the Himalayas actually dropped by an astounding 3 feet as a result of that one earthquake. How much more does our planet have to shake before people start paying attention?"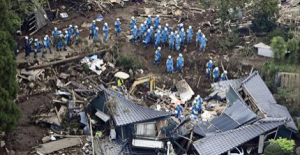 The Big Ones: Scientist warns up to 4 quakes over 8.0 possible under 'current conditions' 04/19/16  Just an article to keep you on the cutting edge of the earthquakes.
"Sunday's devastating earthquake in Ecuador might just be the beginning, according to a seismologist who says that current conditions in the Pacific Rim could trigger at least four quakes with magnitudes greater than 8.0.
Roger Bilham, a University of Colorado seismologist, told the Express, "If (the quakes) delay, the strain accumulated during the centuries provokes more catastrophic mega earthquakes."
A total of 38 volcanoes are currently erupting around the world, making conditions ripe for seismic activity in the Pacific area."
Joel 3:16  The Lord also shall roar out of Zion, and utter his voice from Jerusalem; and the heavens and the earth shall shake: but the Lord will be the hope of his people, and the strength of the children of Israel.