Pompeo, at site of Obama's address to Muslim world, rebukes his legacy: 'Age of self-inflicted American shame is over
Verse of the Day
Philippians 3:20 For our conversation (citizenship) is in heaven; from whence also we look for the Saviour, the Lord Jesus Christ:

Commentary
This is a stunning speech by the Secretary of State that tells the truth about America's role in the Middle East and destroys B. Hussein destructive legacy. I was so uplifted by the speech, and it utterly laid out Obama and his disastrous policies! For what B Hussein did to America, he needs this public rebuke of what he said and did regarding America!
This is direct payback to Obama for all the trash talk he said about President Trump. I want more speeches like this along with action! President Trump is a true American patriot.
What a day we are living in, amazing.
Looking for the Blessed Hope:
Philippians 3:21 Who shall change our vile body, that it may be fashioned like unto his glorious body, according to the working whereby he is able even to subdue all things unto himself.
Astonishing Middle East Policy Speech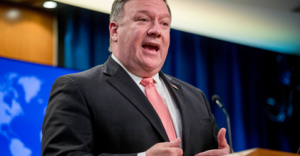 "Pompeo, at site of Obama's address to Muslim world, rebukes his legacy: 'Age of self-inflicted American shame is over'"
"Secretary of State Mike Pompeo on Thursday launched an astonishing rebuke of former President Barack Obama's foreign policy at the site of Obama's famous speech to the Muslim world — declaring that "the age of self-inflicted American shame is over."

Pompeo delivered his remarks in Cairo, where Obama famously spoke in 2009 and promised a new beginning with Muslim and Arab countries. He was criticized by conservatives for placing too much blame on the U.S. for strife in the region.

Pompeo, while not mentioning Obama by name, said that "it was here, in this city, another American stood before you" and "told you that radical Islamist terrorism does not stem from ideology."
Hard Left Attack on Men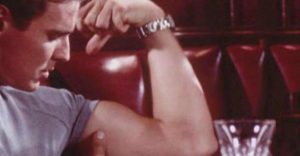 "'Traditional masculinity' deemed harmful, could lead to sexual harassment, medical group says" This is from the same group that claims homosexuality is normal along with being transgendered and all the LGBT thinking. They are very subtlety trying to legitimize pedophilia.
Now they are going after masculinity. It is very easy to predict their agenda. What they will do start in the schools and really make a push to feminize the boys by punishing any boy that acts like a boy. It will take over in the colleges and businesses. They will even force boys into "treatment" for being a boy. There is NO doubt this is coming as this research is setting the stage for it.
How far can this go before there is a revolution against these insane people who hate God and everything connected to him.
"It's all your fault, men. For the first time in its history, the American Psychological Association (APA) released guidelines concerning men and boys, saying that so-called "traditional masculinity" not only is "harmful" but also could lead to homophobia and sexual harassment.

"The main thrust of the subsequent research is that traditional masculinity – marked by stoicism, competitiveness, dominance and aggression – is, on the whole, harmful," reads the news release by the famed association.
Health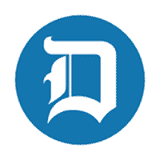 "Scientist explores the '7th sense' — the link between the immune system and the brain" This is a real good article about your flora and brain health and how they are connected.
"Kipnis's most recent findings build on his 2015 breakthrough that the brain is surrounded by lymphatic vessels. Until then, such vessels were thought not to exist. That discovery was voted one of the biggest breakthroughs of the year by the journal Science.

Kipnis now believes that the lymphatic vessels help maintain brain function by flushing away waste that brain tissue produces to the lymph nodes, considered the command center of the immune system.

As we age, the lymphatic system can start to deteriorate, affecting brain function. But Kipnis' team found a way to reverse some of those effects by targeting the lymphatic vessels. They applied a gel containing a growth factor to the skulls of aged mice, and as a result those mice outperformed their peers in memory and learning tasks."
Hard Left and Importing Voters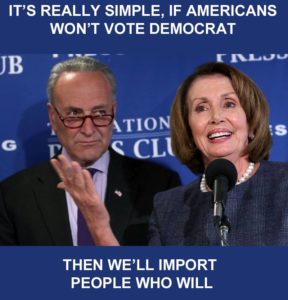 "Alexandria Ocasio-Cortez Attacks Americans Opposed to Illegal Immigration; Glosses Over Murder of Naturalized US Citizen Police Officer by Illegal Alien" She represents the base of the dems, and there are plenty more like her about to be elected.
We need a revival for survival
Proverbs 1:23 Turn you at my reproof: behold, I will pour out my spirit unto you, I will make known my words unto you.

"Freshman Rep. Alexandria Ocasio-Cortez (D-NY), appearing on MSNBC's Rachel Maddow Show following President Trump's address to the nation on the crisis at the U.S. Southern border, attacked Americans opposed to illegal immigration and glossed over the recent murder of a legal immigrant police officer Cpl. Ronil Singh of the Newman, California police by an illegal alien named Paulo Virgen Mendoza. Singh immigrated from Fiji and became a U.S. citizen so he could fulfill his dream of being a police officer in the United States.

Ocasio-Cortez's comment dismissing the murder of Cpl. Singh came in the midst of an impassioned uninterrupted two-minute-plus rant responding to Trump's speech in which he spoke about the murder of Singh the day after Christmas during a traffic stop by the criminal illegal alien Mendoza."
Hard Left in America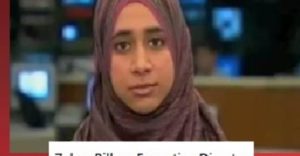 "CAIR Activist Who Directed Facebook and Twitter to Ban Laura Loomer and Other Conservatives Is Pro-Jihadi America-Hating Islamist" Look how the Hard Left used the Muslim to censor an American patriot! It now is like we are living in Alice-in-wonderland!
"In 2014, Zahra Billoo, the radical executive-director of CAIR's San Francisco Bay Area chapter, tweeted that she "struggles with Memorial Day each year."

In 2016 Zahra Billoo was back at it – attacking US soldiers and heroes on Memorial Day. On Tuesday The Wall Street Journal reported that Zahra Billoo was directing Facebook and Twitter on censoring conservative voices.

Billoo had an exceptional hatred fro Jewish conservative Laura Loomer and had Facebook and Twitter to delete Laura from their platform."
Abba Father's International Fellowship – East Africa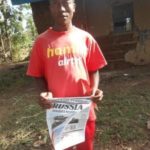 Dear Pastor Dave;
Holy greetings. May the Lord bless you for the great work that you are doing for the Lord over there. We rejoice to be working together with you man of God. I pray that this year will bring forth more souls to the Kingdom of our Lord Jesus Christ was able to reach to many during this last season of Christmas and many lives has been transformed.
Thank you for your support towards this missions by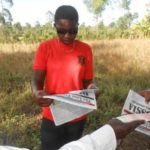 sending the Materials to share in our region. God helped to have talked to eight nine people who accepted the teachings and took the Materials with them. I took some pictures and I have attached to share with you of what the Lord has done here. twenty  six Souls  gave their lives to Jesus Christ as their personal savior .And are keeping asking many questions which have been answering them and I feel encouraged to be busy in the Vine yard of our Lord Jesus Christ. Jesus He is coming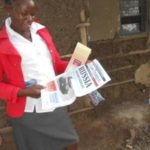 very soon and we need bring more Souls to the Kingdom of God.
I will appreciate so much to have another Box soon from you as I am preparing for the next work a head of me.
 God bless you as I look forward to read from you Gods People.
In Christ.
Revelation 22:20 He which testifieth these things saith, Surely I come quickly. Amen. Even so, come, Lord Jesus.
If you like our ministry, please consider making a donation to keep us going. May the Holy God of Israel bless you!