The Transgender Movement Is Not Interested In Compromise
Verse of the Day
Genesis 5:1,2 This is the book of the generations of Adam. In the day that God created man, in the likeness of God made he him; Male and female created he them
Commentary
This is all part of America hardening against God and his word. When a nation like America turns from God, the default is paganism. This is the course that America is now right now. It is clear that day by day God is turning the nation over to paganism for judgment.
May the Holy God of Israel bless and protect you.
Romans 1:24 Wherefore God also gave them up to uncleanness through the lusts of their own hearts, to dishonour their own bodies between themselves:
Hard Left Fantasies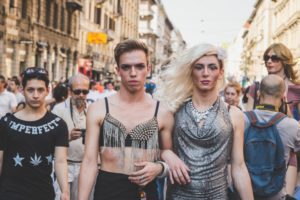 "The Transgender Movement Is Not Interested In Compromise"
"If you think the transgender movement is confined to college campuses and social justice warriors on Twitter, I have bad news for you. A high school French teacher in Virginia was fired last week by the West Point Public School Board for refusing to use a transgender student's new pronoun.
News of the firing comes nearly a month after a school district in Florida punished a male P.E. teacher for refusing to supervise a self-described transgender girl who was granted access to the boys' locker room under a new transgender policy."
Abortion vs Life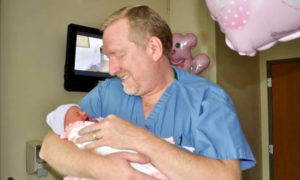 "As Last Abortion Center in Nashville Closes, Tennessee Doctor Reveals Why Life is Winning" This was a very interesting article about the battle for babies lives and how a change in the law can have a dramatic effect!
Psalm 94:16 Who will rise up for me against the evildoers? or who will stand up for me against the workers of iniquity?

"These are interesting times in the battle over abortion here in Tennessee. Four years ago, an effort to amend Tennessee's state constitution was successful. Years in the making, it was one of the most expensive and vigorously contested ballot measures in the state's history.

It has led to passage of commonsense laws to regulate the abortion industry. As a practicing OB/GYN for the past two decades, I've often seen women who were violated by substandard care at Planned Parenthood. I know firsthand how abortion leaves women and families broken.
Constitutional Change Makes Way for Life. The successful passage of what was then called Amendment 1 resulted in the following language being placed in our state constitution: "Nothing in this Constitution secures or protects a right to abortion."

This change was necessary after four of the five justices on the state's Supreme Court had ruled in 2000 that Tennessee's 200+ year old constitution contained a fundamental right to abortion. Following that decision, very little abortion legislation had withstood the inevitable legal challenges mounted by the abortion industry."
Real Christianity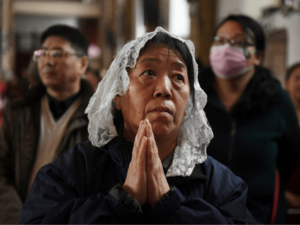 "Chinese Christians Vow to 'Stand Strong' Under State Persecution" In America it is difficult to find pastors who will stand against the Hard Left reprobates. These pastors and believers need Holy Spirit fire in their lives to be bold for the Lord!
Revelation 2:10 Fear none of those things which thou shalt suffer: behold, the devil shall cast some of you into prison, that ye may be tried; and ye shall have tribulation ten days: be thou faithful unto death, and I will give thee a crown of life.

"Despite ongoing arrests and torture of Chinese Christians after a raid on an independent church Sunday, the faithful are vowing not to bow to the Communist party "even if it means death."

"I think a lesson we can learn from them is they continue to say that, 'No matter what may come, we will continue to serve the Lord. We will continue to stand strong in our faith,'" said Gina Goh, Southeast Asia regional manager for International Christian Concern.

"Their pastor, a lot of elders, actually wrote letters to their congregation saying that, 'We will not bend, even if it means jail, even if it means death. We will continue to preserve our faith,'" Goh told Baptist Press Tuesday."
Hard Left vs the Church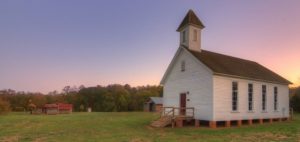 7 top threats Christian churches in America face today" The real problem is lack of prayer and revival fire from the pulpits! In a short time there will be no freedom if we don't have revival for survival with a might move of the Holy Spirit across the nation.
Proverbs 1:21  Turn you at my reproof: behold, I will pour out my spirit unto you, I will make known my words unto you.

"There are seven significant current threats, according to John Harding of ADF, who warns that churches need to be prepared and protected legally.

The major threats, he said, are:

The potential loss of a provision that treats pastors' housing as tax-exempt. It is being challenged by the Freedom from Religion Foundation at the 7th U.S. Circuit Court of Appeals.
The church exemption from requirements to file a Form 990 with the IRS, which can reveal private donor information. If the case is lost, churches would be forced to disclose private information to the the public. And it could open the door for further tax-exemption challenges.
Some local jurisdictions have denied churches the use of public facilities to which other organizations readily are granted access. A case in Edisto Beach, California, has "big implications for church plants and other small churches who cannot otherwise afford to build."
Some local governments claim that zoning codes override the rights of churches, blocking them from using buildings they already own. "In one ADF case, the government went so far as to threaten a church with substantial fines."
Then there's a "parking tax" included in the federal Tax Cuts and Jobs Act that would apply to church and ministry employees. It is still being challenged.
California also is demanding that churches pay for abortion coverage in health insurance policies for employees. Lawmakers made the change without telling churches, and they are defending the law in court. The legislation is similar to the failed Obamacare mandate.
Finally, government officials often try to intimidate churches and pastors with letters and formally worded warnings about what pastors are allowed to say regarding political issues. While few of the warnings are founded in law, they serve to chill the speech of church leaders."
Real Islam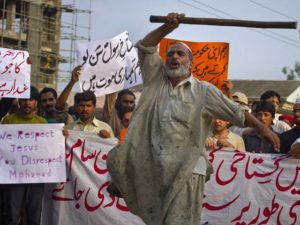 "U.S.: Pakistani Officials Help Muslims Force Christian Women into Marriage" This has been going on since the days of Muhammad. This is part of the horrors of Islam. Do we want this mentality in America? I think not, but this is real Islam. This is the great danger Christians live under in a Muslim controlled nation!
2 Corinthians 3:17 Now the Lord is that Spirit: and where the Spirit of the Lord is, there is liberty.

"The United States Commission on International Religious Freedom (USCIRF) published a report Tuesday accusing South East Asian nations of systematically failing to protect their populations' religious rights, noting that "state officials" in Pakistan often shield criminals forcing Christian or Hindu women into a Muslim marriage.

The report, titled "Limitations on Minorities' Religious Freedom in South Asia," tracks religious freedom variations in Pakistan, India, Nepal, Sri Lanka, and Bangladesh, finding them all lacking in enforcing religious freedom protections, even when these exist under federal law. Pakistan, an officially Islamist country, and India, which has experienced a surge in Hindu extremism, are home to the most egregious violations mentioned in the study."
Abba Father's International Fellowship – Uganda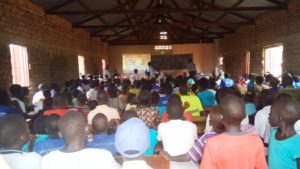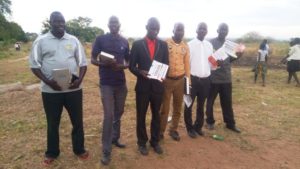 Revelation 22:20 He which testifieth these things saith, Surely I come quickly. Amen. Even so, come, Lord Jesus.
If you like our ministry, please consider making a donation to keep us going. May the Holy God of Israel bless you!