What is the Bible For Today?- Is Jesus of Nazareth the Only Begotten Son of God?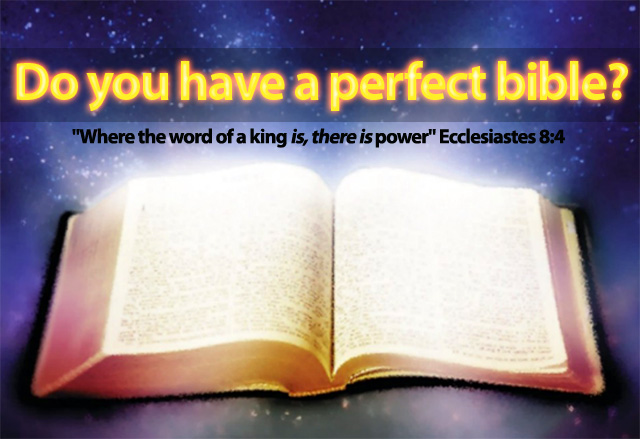 My Testimony With the King James Bible -
Through my teen years and up until I was 26, I was an atheist.
I had never owned a Bible and never even read a verse from the Bible. Then I came face to face with
the preserved word of God.
Why Thee and Ye is So Important in the KJV - Just a comment to why the King James use of the thee,
thou, etc is very important.
The Corruption of Modern Translations -  I am going to show what I believe is a direct satanic influence in the modern translations. I do this with a heavy heart. I wish that it was not needed, but it is needed to alert believers to the great dangers of the modern translations.
Spiritual Warfare - The Bible is very clear that there are spiritual forces behind many of the issues that
Christians deal with. The Bible clearly tells us how to confront these spiritual forces.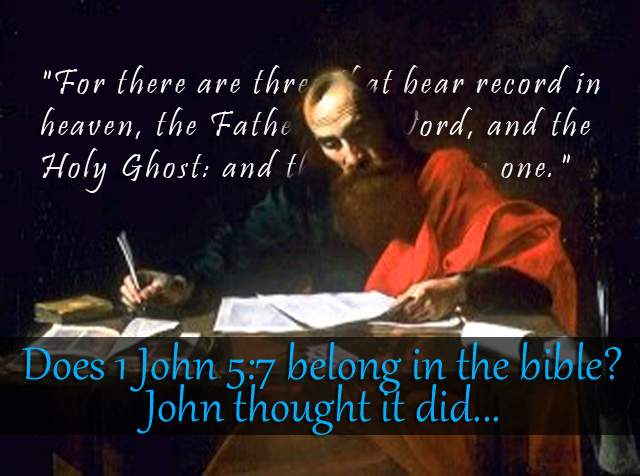 1 John 5:7 and the Record in Heaven - 1 John 5:7 is probably one of the most controversial verses in the Bible. The reason it is so controversial is that all the modern translations, except the New King James, remove this verse.
Memorizing and Meditating in the King James Bible - For several years in the late 1970's, I taught a Bible
memorization and meditation course. I loved teaching this course as there were dramatic results with
the students. The course was six weeks long, and at the end people were amazed at the amount of
verses they had memorized.
While Men Slept -
The Transition From The KJV to The Modern Translations
The Revised NIV
- Only After 25 years!
Ye Blind Guides - Recently, Zondervan Publishing released its latest version of the NIV which made this
translation gender-neutral and politically correct. Zondervan tried this six years ago, but there was
resistance, and they shelved it. 
The Witness and the Record - This is a very important principle that is seen throughout the Bible. When God establishes a principle, He does it with two or three witnesses in His word. It is found in both the Old and New Testaments. The idea of two or three witnesses even spills over into the legal system. Two or three witnesses are needed to establish a crime or rebuke someone of sin in the church.
AUDIO:

Dr. S. Franklin Logsdon, Creator of NASB From NASB to KJV: Part 1 | Part 2