North Korea Poses 'Increasingly Mortal Peril' to America Because 'China Wants It to Happen'
Verse of the Day
Joel 3:9 Proclaim ye this among the Gentiles; Prepare war, wake up the mighty men, let all the men of war draw near; let them come up:
Commentary
Gaffney is saying exactly what I have been saying for years. It is to China's benefit that NK goes to war against the US. If this is true, then WW3 is very, very close. China will probably let the war go on until it is clear that NK is defeated, and then China will enter with direct conflict against America. China with let NK first soften up our military.
There is no way that NK can develop these long range missiles without the help of China or Russia. Crunch time is fast approaching. I would expect Iran to attack when war breaks out in Asia. This will be known as WW3, but many will think it is Armageddon. It is not: Armageddon will follow.
May the Holy God of Israel bless and protect you.
2Timothy 4:8 Henceforth there is laid up for me a crown of righteousness, which the Lord, the righteous judge, shall give me at that day: and not to me only, but unto all them also that love his appearing.
World War 3/ North Korea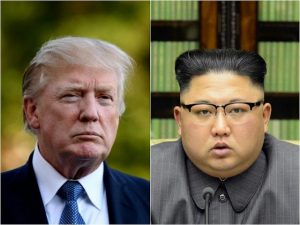 Gaffney: North Korea Poses 'Increasingly Mortal Peril' to America Because 'China Wants It to Happen' 11/30/17
"Gaffney said North Korea's missile launch is "shocking in the sense that when you think about an impoverished nation that literally can't feed its people progressing as rapidly as they have with advances in both ballistic missile technology and weapons that can be tossed by those missiles, it's stunning."
"But it's not inexplicable," he continued. "There's a very easy answer for how this could be, and that is that the North Koreans are getting help from outside North Korea. There's a lot of talk about collaboration with the Iranians, but there are other countries that have a lot more experience than the Iranians with both missiles and nuclear technology. That list starts with communist China."
"There is now reason to believe that the Chinese have not only provided the North Koreans with these so-called transporter-erector-launchers for their long-range ballistic missiles. The Chinese profess that these were meant to be lumber carriers. Please," Gaffney sighed. "These are specifically designed to carry large missiles. They've also apparently supplied them with missile canisters, which we've seen these things traipsing around the streets of Pyongyang."
N.K. may announce completion of nuke force next year: Seoul official 11/29/17 The deadline to stop North Korea from being able to hit the United States with a nuclear weapon is now down to months, assuming this article is correct!
Titus 2:13  Looking for that blessed hope, and the glorious appearing of the great God and our Saviour Jesus Christ;

"South Korea's unification minister said Tuesday that North Korea may announce the completion of its nuclear weapons programs next year as the North has been working on its nuclear arsenal at a faster pace.
Cho Myoung-gyon made the remark as North Korea seeks to develop nuclear-tipped intercontinental ballistic missiles (ICBMs) capable of reaching as far as the U.S. mainland. "North Korea has been developing its nuclear weapons at a faster-than-expected pace. We cannot rule out the possibility that North Korea could announce its completion of a clear force within one year," Cho told foreign correspondents in Seoul.
He said that next year will be a key year for North Korea as the wayward regime marks the 70th anniversary of its establishment in 2018.
The North conducted its sixth and most powerful nuclear test in September and fired two intercontinental ballistic missiles this year. But it has refrained from provocations following its launch of an intermediate-range missile over Japan on Sept. 15."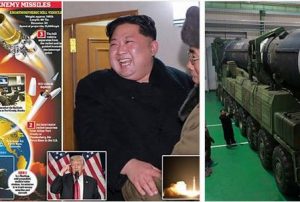 Crazy Kim's nuclear threat to the West is suddenly VERY real: As North Korea launches its most powerful missile yet, a chilling account of why America's defence shield ISN'T impregnable 11/30/17  This article is loaded with very good information. No matter what you hear about China helping us against NK, don't believe it. China has everything to gain with a war between the US and NK.
In the article, you will see pictures of the truck loaded with an ICBM. There is NO way NK could build this weapon system. This has to come from China. NK can't build anything, so a system like this came from the outside.
Revelation 22:20  He which testifieth these things saith, Surely I come quickly. Amen. Even so, come, Lord Jesus.

" North Korea's new ballistic missile demonstrated the regime now has the ability to hit 'everywhere', US said Kim Jong-un declared that the test had helped his country 'complete' its goal of becoming a nuclear power The ICBM travelled 600 miles and, based on its trajectory and distance, would have a range of 8,100 miles. It could reach Los Angeles, Washington DC and London, all more than 5,000 miles from North Korea's capital"
Hard Left
NBC Fires Matt Lauer for Sexual Misconduct, but the Worst Is Yet to Come 11/29/17  Wow, the Lord continues to expose the swamp monsters in Hollywood, the media and DC. I hope through all of this many of them repent and turn to Christ for salvation.
We are living in an historic time. The Lord is exposing the core of the Hard Left in America. These are the people that hate God, mock his word, and try to destroy his people. There are more judgments coming as the Lord is getting down to the bedrock of sin.
I think there are many people in Hollywood, the media and DC who can't sleep at night for fear of being outed! This is amazing, to watch the Lord drain the swamp and drag these critters out, and there is nothing they can do as their power is stripped from them!
Numbers 32:23  But if ye will not do so, behold, ye have sinned against the LORD: and be sure your sin will find you out.

"In perhaps the most shocking media firing in years, NBC News Chairman Andy Lack on Wednesday fired the Today show's Matt Lauer, the longtime star and mainstay of the news division's most profitable franchise.
In a statement read on the air at the top of the program by Lauer's shaken co-host, Savannah Guthrie, Lack said the abrupt termination was prompted by a "detailed complaint from a colleague about inappropriate sexual behavior in the workplace by Matt Lauer."
The bombshell announcement—a week after CBS This Morning co-host Charlie Rose was removed from his anchor chair, and had his eponymous PBS and Bloomberg Media show canceled, because of sexual-harassment complaints published by The Washington Post—came amid weeks-long rumors that unnamed outlets were preparing to run an investigation about allegations of Lauer's workplace misconduct."
The Mainstream Media's Accused — The Rap Sheet, 19 So Far 11/29/17  There appears to be no bottom to the swamp. The Lord is dragging them out in great numbers.
What I am waiting for is the huge critters in the DC swamp. There could be congressmen, senators, Supreme Court of Sin justices, and ex-presidents! I'm kind of greedy and want them all dragged out and brought to justice. But I have not forgotten about their salvation.
2 Timothy 3:13  But evil men and seducers shall wax worse and worse, deceiving, and being deceived.

"To the surprise of absolutely no one, the very same mainstream media that attempted to disqualify then-presidential candidate Mitt Romney in 2012 over the phrase "binders full of women," the very same media that grinded Republican senate candidate Todd Akin into dust over something he said, appears to be, itself, a depraved institution populated by powerful abusers and their enablers.
Over the past two months a number of powerful men have been fired or placed on suspension over allegations of sexual misconduct, horrific behavior that ranges from masturbating in front of female subordinates to pay-for-play. And time and time again we hear the words Everybody Knew!
You read that correctly, according to those within this wicked institution, everyone knew … and did nothing."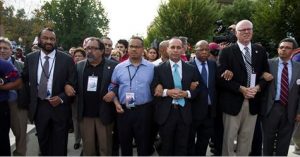 How a House Dem accused of drunken shenanigans revealed another secret 'hush fund' 11/28/17  More and more keeps coming out about the DC swamp. There are layers and hidden crevasses where these critters live and operate. They operate above the law and answer to no one. I hope the Lord keeps draining the swamp and exposes whom its denizens are! Then they have to go!
Proverbs 28:5  Evil men understand not judgment: but they that seek the LORD understand all things.

"Rep. Raul M. Grijalva quietly arranged a "severance package" in 2015 for one of his top staffers who threatened a lawsuit claiming the Arizona Democrat was frequently drunk and created a hostile workplace environment, revealing yet another way that lawmakers can use taxpayer dollars to hide their misbehavior on Capitol Hill.
While the Office of Compliance has been the focus of outrage on Capitol Hill for hush-money payouts in sexual harassment cases, the Grijalva payout points to another office that lawmakers can use to sweep accusations under the rug with taxpayer-funded settlements negotiated by the House Employment Counsel, which acts as the attorney for all House offices.
The employment counsel negotiated a deal for taxpayers to give $48,395 — five additional months' salary — to the female aide, who left her job after three months. She didn't pursue the hostile workplace complaint further.
The arrangement appears to run contrary to House rules that constrain severance packages, and it caught the eye of watchdogs who were already demanding answers about payouts in the wake of harassment complaints.
"It seems like all of these House bodies are designed to help cover for members of Congress," said Melanie Sloan, an ethics lawyer in Washington. "A large part of the problem is that each member of Congress can treat their staff as their own fiefdom and also know that it will remain silent."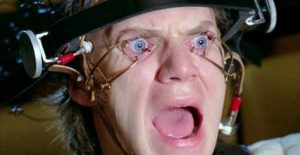 SHOCK VIDEO: Students undergo 'disturbing sensory experiences' to drive out prejudice 11/29/17  The Hard Left is in total meltdown throughout the colleges. Their minds no longer can function, and it is apparent that they are really dangerous to themselves and everyone else. You must read this article to see how deranged they are, and when reading keep in mind that this is a college setting!
Colleges are fast becoming unsafe for normal people. A reprobate mind mentality is quickly taking over, and these people now are acting out their delusions! How much longer can the nation hold together with these delusional people in positions of authority? This is God's judgment on America because he has turned these people over to a reprobate mind for judgment! With enough of them in society, it will collapse into total chaos and anarchy!
Romans 1:28  And even as they did not like to retain God in their knowledge, God gave them over to a reprobate mind, to do those things which are not convenient; Being filled with all unrighteousness, fornication, wickedness, covetousness, maliciousness; full of envy, murder, debate, deceit, malignity; whisperers, Backbiters, haters of God, despiteful, proud, boasters, inventors of evil things, disobedient to parents, Without understanding, covenantbreakers, without natural affection, implacable, unmerciful:

"Some San Diego State University students are undergoing what organizers acknowledge is a "disturbing" series of "sensory experiences" in an attempt to drive out students' prejudicial tendencies and help make them less oppressive.
The annual workshop, "Journey to a Shared Humanity," is described on the university's website as a way for organizers to get students to "step outside their comfort zone and into the shoes of those who are struggling with oppressive circumstances."
"First they came for the Native Americans, but I'm not Native American, so I did not speak up. Then they came for the Jews, but I'm not a Jew so I did not speak up. Then they came for the gays, but I am not gay so I did not speak up. Next they came for the crippled, but I'm not crippled, so I did not speak up. Turn around. What do you see? What do you see? "There's one light left?" one student offered.
"One light. One life. My life, and when they came for me there was no one else to speak up," the performer concluded."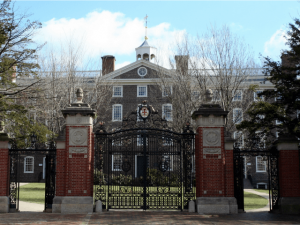 Brown University Will Allow Students to 'Self-Identify' as a Person of Color 11/30/17  I was waiting for this. Not only can a person mentally change their sex, but now along with it, their race! The next self-identity will be species!
If you stop and think about this, there could be a real benefit. Everyone should declare they are of the same race, say black. This should end all racism and make the Hard Left happy! This delusion is yet another leading to the masses believing in the antichrist. It is all believing in lies.
2 Thessalonians 2:10-12  And with all deceivableness of unrighteousness in them that perish; because they received not the love of the truth, that they might be saved. And for this cause God shall send them strong delusion, that they should believe a lie: That they all might be damned who believed not the truth, but had pleasure in unrighteousness.

"Although the program is primarily designed for the purposes of allowing students outside of the groups traditionally designated by Brown to be underrepresented to be included, the College Fix suggests that, under the new system, any student will be able to "self-identify" as a person of color.
When asked, Brown University refused to explain how minority status affects admissions decisions. The College Fix reached out to Marlina Duncan, the dean of diversity initiatives at Brown about the impact of minority status on admission, but she did not respond to the outlet's inquiry. Several other members of the Brown University administration refused to directly answer questions on the impact of minority status on admission."
The End of France and the End of European Culture: The Outcome of Antisemitism 11/30/17  France, like Sweden, is dead. The Lord is turning these nations over to the Muslims for judgment. France is too far gone to turn around. The nation is under the control of a reprobate mind which hates God and gravitates to evil. This is why the French are so accepting of the Muslims while at the same time the Jewish population is under siege!
The time is long past for the Jews to flee France and Europe. Right now America is open, but they should go ASAP to Israel. There is NO future for the Jews in France and most of the European countries.
Psalm 9:17  The wicked shall be turned into hell, and all the nations that forget God.

"Dateline France, Europe – 2017: The way to the future is already spelled out clearly in the statistics sheets of violence and criminal incidents occurring in France. The eminent minority of French citizens (those of Jewish heritage who are automatically associated with Israel) is today the target of envy and hatred, almost as much as 100+ years ago the bourgeoisie was the target of resentment of the proletarian-Marxist populace swarming the shadowy back alleys near the no-workplace-safety factories owned by the affluent middle class.
The new disaffected class is more powerful than the old, and this is in part due to its roots in another culture as well as in another race of people for whom the sensibilities of the Western outlook upon life are entirely foreign. And therein lies the modern problem in its deeps. How deep are the roots of active heritage? Very deep, indeed!
The Left is acting as the Fifth Column in charge of adaptation and mentoring of the disaffected foreigner class of immigrants and their offspring. But this very Left is at the same time the true enabler of their evils, just like the affluent middle-class mother who cannot control her out-of-control sexy daughter's drug addiction and bad social habits, so she maintains the appearances of management in order to hide the dark and terrible truth. The Left owns the Media, allowing the state of public cognitive dissonance to continue.
For how long can the Western World sustain itself on the basis of lies?"
American Politics/ Islam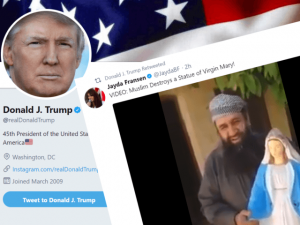 Trump Retweets Controversial 'Britain First' Activist Jayda Fransen 11/29/17  This is all because of speaking the truth about Islam! What the President did is beyond anything one could imagine. He has reached out to the people in Great Britain who are like us! He is giving them hope. He is trying to break the NWO in Britain and give the power back to the people! Wow, what courage and boldness he has. Trump is like a force of nature! The Hard Left in Europe are losing their minds over what he did.
The woman with whom the President is standing is a member of the British Parliament! They are trying to put her in jail for saying the truth about Islam! The government is stripping the people of the freedom of speech. What she did is within the law here in America, but she is a criminal in Britain! If you follow this, you will see how the Hard Left will say she is a Nazi and white nationalist, etc., but she is not. This is so exciting to follow!
Proverbs 28:1  The wicked flee when no man pursueth: but the righteous are bold as a lion.

"United States President Donald J. Trump retweeted a series of posts by Britain First deputy leader Jayda Fransen, an anti-Islam and anti-mass migration activist who has been recently charged with hate crimes in the United Kingdom.
The three tweets which were recirculated by the president early Wednesday morning all feature videos claiming to show attacks by Muslims. One claims to show a "Dutch boy on crutches" being beaten up by a "Muslim migrant". As the young man is beaten to the ground, others stand around and watch, and laughter can be heard in the background.
In the second video, a bearded man throws a statue of the Virgin Mary to the floor, causing it to smash into pieces. In the third, a man is thrown off the roof of a building. The caption reads: "Islamist mob pushes teenage boy off roof and beats him to death!"
Fransen responded positively to the retweets from President Trump, writing "God bless you Trump! God bless America!" and appending the message with an abbreviation reported to mean 'Onward, Christian Soldiers."
Revelation 3:10-11  Because thou hast kept the word of my patience, I also will keep thee from the hour of temptation, which shall come upon all the world, to try them that dwell upon the earth.
Behold, I come quickly: hold that fast which thou hast, that no man take thy crown.