Buttigieg Slams Trump and Christian Supporters: President's Conduct Not Compatible With Scripture
Verse of the Day
Isaiah 5:18,19 Woe unto them that draw iniquity with cords of vanity, and sin as it were with a cart rope: That say, Let him make speed, and hasten his work, that we may see it: and let the counsel of the Holy One of Israel draw nigh and come, that we may know it!
Commentary
Saint Pete is getting worse by the day with his special sin. It is the sin of Sodom, and how much longer is the Lord going to allow this? He is right in God's face with his sin while mocking the Bible and God's people. Except for Franklin Graham, where are the church leaders standing up to this apostate and declaring the truth?
May the Holy God of Israel bless and protect you.
Hebrews 12:14 Follow peace with all men, and holiness, without which no man shall see the Lord: 
TEMPTING GOD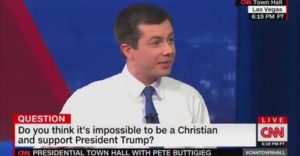 "Buttigieg Slams Trump and His Christian Supporters: Says President's Conduct Not Compatible With Scripture"
"Democrat presidential candidate Pete Buttigieg, the former mayor of South Bend, Indiana, slammed President Trump and his Christian supporters in a CNN town hall held at the Sahara in Las Vegas, Nevada broadcast Tuesday night, saying when asked if Christians can support Trump, "I cannot find any compatibility between the way this president conducts himself and anything that I find in scripture."

Buttigieg, who says he is an Episcopalian Christian, made the comment in reply to a follow-up by host Erin Burnett to a question from an audience member about the belief that Christianity belongs to conservatives."
SAINT BUTTIGIEG FATHER HARD CORE COMMUNIST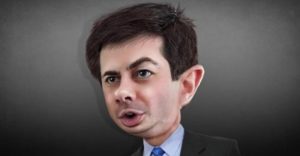 "Father of Pete Buttigieg was Infamous Supporter of Communism: A Professor Who Lauded the Communist Manifesto" This is a great article showing the background of Communism with Buttigieg. His father was a hard core Communist who taught at Notre Dame! What a mess.
"But this article is not about Barack Obama. It is about a contender for the Democratic race for the White House. His name is Pete Buttigieg. Pete's father, who died just days after his son threw his hat into the ring, was not only a Communist, but a professor who indoctrinated untold number of young minds; telling them that Capitalism was on its way out. He lauded the "Communist Manifesto" written by Karl Marx and Friedrich Engles.

It is said that Pete was very close to his father. When I read that, it spoke to me that the son had admiration for the father and for his political beliefs."
HARD LEFT DESTRUCTION OF EVERYTHING IT TOUCHES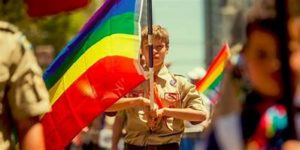 "The 5-year descent and crash of the Boy Scouts" The destruction of the BSA was deliberately done. The Hard Left hates what the BSA stood for and how it was founded, so the fastest and surest way to destroy it was to open it up to the pedophiles. It took just five years.
"This week, the Boy Scouts of America (BSA) filed for Chapter 11 bankruptcy protection after mounting sexual abuse claims and allegations of sexual misconduct by adults within the organization. Apparently, sexual abuse settlements have severely strained the BSA's finances; this has been exacerbated by some states having recently passed laws that allow victims to sue for damages even if the abuse occurred outside criminal statutes of limitations.

The bankruptcy filing temporarily halts hundreds of lawsuits the BSA is currently facing."
HARD LEFT AND PP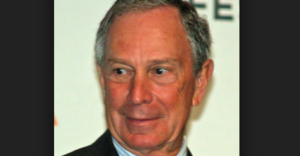 "Mike Bloomberg Donated $14 Million Planned Parenthood, Would Fund Killing 23,154 Babies in Abortions" It goes without saying that all the Hard Left with reprobate minds love PP. Killing babies really is a deep core belief with these people. All true believers MUST believe in abortion right up to birth and now beyond.
"Bloomberg is one of the top ten richest people in America, according to the report; and his donations to abortion groups are swaying some voters. Laura Chapin, a Democrat political strategist in Colorado, told the Denver Post that she supports U.S. Sen. Elizabeth Warren for president, but she likes that Bloomberg has given so much money to Planned Parenthood. If he wins the Democratic nomination, Chapin said she would vote for him.

But his radical abortion advocacy is likely to turn away more voters than it attracts. To put his $14 million donation into perspective, his money could have funded the abortion deaths of about 23,154 unborn babies. The average cost of a first-trimester abortion is about $603, according to research by Operation Rescue."
FAMINE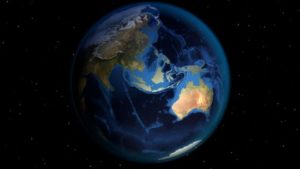 "Global Crop Failures Continue: In Australia This Is Going To Be The WORST HARVEST Ever Recorded"
God is warning what is on the way. Please prepare as the Lord leads you. He always warns his people before judgment.
Amos 3:7 Surely the Lord GOD will do nothing, but he revealeth his secret unto his servants the prophets.
"Global food production is being hit from seemingly every side. Thanks to absolutely crazy weather patterns, giant locust armies in Africa and the Middle East, and an unprecedented outbreak of African Swine Fever in China, a lot less food is being produced around the world than originally anticipated.

Even during the best of years we really struggle to feed everyone on the planet, and so a lot of people are wondering what is going to happen as global food supplies become tighter and tighter. The mainstream media in the United States is so obsessed with politics right now that they haven't been paying much attention to this emerging crisis, but the truth is that this growing nightmare is only going to intensify in the months ahead.

In Australia, conditions have been extremely hot and extremely dry, and that helped to fuel the horrific wildfires that we recently witnessed. And everyone knew that agricultural production in Australia was going to be disappointing this year, but it turns out that it is actually going to be the worst ever recorded"
TRUMP AT DAYTONA 500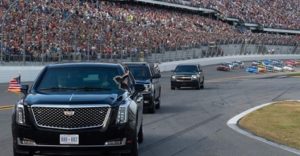 "Trump: "NASCAR Fans Never Forget That No Matter Who Wins the Race, What Matters Most is God, Family and Country" I enjoyed watching the video of the President at the event and crowd reacting to him.
"The Centers for Disease Control is grappling with a massive outbreak of Trump Derangement Syndrome among Democrats and the Mainstream Media following pre-race festivities on Sunday at the Daytona 500. President Trump was named grand marshal of "The Great American Race" and his appearance sent leftists scampering to their designated safe spaces.

Tens of thousands of race fans cheered, "USA, USA" as Air Force One flew about 800 feet over the speedway as "America the Beautiful" played over the public address system. When the president arrived he was greeted with spectators waving "Make America Great Again" flags and chants of "four more years."
Abba Father's International Fellowship
Shalom Brother Dave! I'm expecting to conduct seminar on Broken hearted and Last trumpet at the end of this month. Due to this I request more materials.
May bless you richly.
In the picture converted Young Moslem reading the magazine.
Pastor A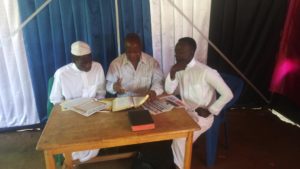 If you like our ministry, please consider making a donation to keep us going. May the Holy God of Israel bless you!
Revelation 22:20 He which testifieth these things saith, Surely I come quickly. Amen. Even so, come, Lord Jesus.