A Primer for the Propagandized: Fear Is the Mind-Killer
Verse of the Day
2 Timothy 1:7 For God hath not given us the spirit of fear; but of power, and of love, and of a sound mind.
Commentary
I really gained a tremendous amount of information from this article, please take the time to read it. It is so good, I may read it twice.
DEEP STATE AND FEAR
"The noose is dangling gently around our necks. Every day, they cinch it tighter. By the time we realize it's strangling us, it will be too late.
Those who – gradually and gleefully – sacrifice their freedoms, their autonomy, their individuality, their livelihoods, and their relationships

on the altar of the "common good" have forgotten this is the pattern followed by every totalitarian regime in history."
BIO WARFARE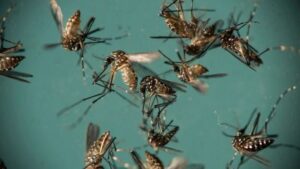 'Why Are Gates and Pentagon Releasing "Gene Edited" (GMO) Mosquitoes in Florida Keys?"
Why are Gates and the military teaming up on this? If Gates are DARPA are working jointly this can't be good.
"What further draws suspicions about the entire gene edited mosquito release in Florida is the fact that the Oxitec project is being supported by two highly controversial agencies—The Bill & Melinda Gates Foundation and the Pentagon's Defense Advanced Research Projects Agency or DARPA.
Gates— not only a major financial backer of the gene-edited COVID-19 "vaccines" of Pfizer and Moderna, and the largest private donor to the WHO–has funded gene-editing research for more than a decade. Gates is well aware of the malevolent potential of gene-editing technology.
It can be used as a bioweapon maker. In 2016 Gates declared, "the next epidemic could originate on the computer screen of a terrorist intent on using genetic engineering to create a synthetic version of the smallpox virus." In July 2017, John Sotos, of Intel Health & Life Sciences, stated that gene editing research could "open up the potential for bioweapons of unimaginable destructive potential."
THE 666 SURVEILLANCE SYSTEM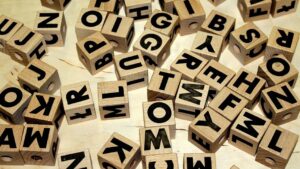 "A New Brain Implant Turns Thoughts Into Text With 90 Percent Accuracy"
Mind control is part of the 666 System and in the end all of this technology with the brain will be used to control the thoughts of the people who take the Mark of the Beast.
"Texting might not be faster than speech, but for many of us it's a natural way to communicate.
Thanks to a new brain-computer interface (BCI), people with paralysis can now do the same—with a twist. By imagining the motions of writing letters, a man with spinal injury was able to translate thoughts into text, at a speed that rivals thumb typing on a smartphone. At 90 characters per minute and an accuracy of over 90 percent after autocorrect, the system leapfrogs every record previously accomplished using neural implants."
SPYING IN AMERICA BY MILITARY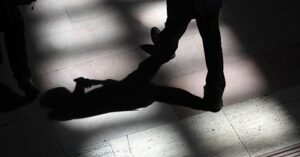 "Inside the Military's Secret Undercover Army"
This is a very long article which I found very interesting. I could this army teaming up with the FBI to bring America under the control of the Communists.
"Newsweek's exclusive report on this secret world is the result of a two-year investigation involving the examination of over 600 resumes and 1,000 job postings, dozens of Freedom of Information Act requests, and scores of interviews with participants and defense decision-makers. What emerges is a window into not just a little-known sector of the American military, but also a completely unregulated practice.
No one knows the program's total size, and the explosion of signature reduction has never been examined for its impact on military policies and culture."
THE ULTIMATE 666 SURVEILLANCE SYSTEM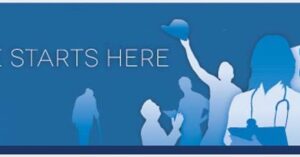 "AMAZON'S IMPENDING TAKEOVER: The One-Stop Shop for Smart Cities with Digital Currency Control"
What we are seeing from many angles is the 666 System coming in focus. The NWO's plans are going public, so we see clearly what their plans are! They well continue with the agenda until the Second Coming of Jesus Christ, when he will destroy it and establish his kingdom on earth.
"This sounds like a dystopian science fiction movie, but unfortunately, it's already in the works, they are just putting the final touches on their master plan. A "smart city?" The only shop for products, food, and healthcare while tracking us? A biometrics palm scanner? All autonomous vehicles and public transit? No more cash or credit cards – all digital currency? The ability to freeze our accounts or prevent us from purchasing certain items? Does this sound crazy? It should! Let's take a look at the rollout and possible ways to navigate and combat some of this.
Amazon's been quite busy progressing in areas most people are unaware of. This goes far beyond taking out the little guys – they're going for the middlemen, and heading straight for your family. How are they pulling all of this off?"
THE 666 SURVEILLANCE SYSTEM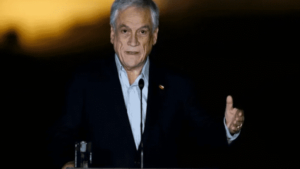 "Brain Tech Advances Show Urgent Need For 'Neuro-Rights'"
I said for a long time that mind control was going to be part of the 666 Surveillance System because once a person joined this system, there mind would then be locked in. There would be no way to break free once a person joined. It looks like technology is right on verged of this!
"The South American nation is aiming to be the world's first to legally protect citizens' "neuro-rights," with lawmakers expected to pass a constitutional reform blocking technology that seeks to "increase, diminish or disturb" people's mental integrity without their consent.
Opposition senator Guido Girardi, one of the authors of the legislation, is worried about technology — whether algorithms, bionic implants or some other gadgetry — that could threaten "the essence of humans, their autonomy, their freedom and their free will." "If this technology manages to read (your mind), before even you're aware of what you're thinking," he told AFP, "it could write emotions into your brain: life stories that aren't yours and that your brain won't be able to distinguish whether they were yours or the product of designers."
THE 666 SURVEILLANCE SYSTEM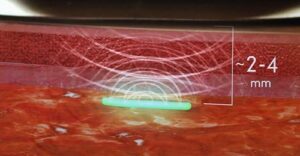 "Defense Dept. Develops Next Gen Sensor to Implant Under Human Skin, Like a 'Check Engine Light'"
It is very possible that one of the selling points of the Mark of the Beast just might be it could detect sicknesses and pandemics!
"One military doctor is calling a next-generation technology that could ultimately stop a future pandemic, "a human check engine light." It's actually a tiny hydro-gel sensor that sits right under the skin and was originally developed to help treat diabetes.
But for the Defense Department, it's a way to stop the spread of infection in its tracks. "What we do is we say, 'Well the science is interesting but we're translating that into application and benefit and its something frankly the Department of Defense does really well," said Dr. Matthew Hepburn, M.D., the vaccine lead for Operational Warp Speed. "We can see science but we say, we have mission, we have a national security mission."
WEIRD NEWS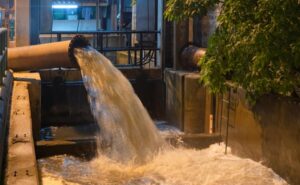 "Wisconsin Senate approves bill to dissolve dead bodies, dump them in sewer"
This is so weird I thought to report it. What happens to the sewage? Is it treated and then used for drinking water?
"Wisconsin senators approved a bill earlier this week allowing dead bodies to be dissolved in a chemical bath and disposed like sewage.
The bill, Senate Bill 228, authorizes a practice called alkaline hydrolysis, or "water cremation," which liquifies the human body using a mixture of water, heat, and chemical agents, leaving only bones behind. The liquid is then dumped into the sewage system or boiled off, and bones can be crushed and deposited in an urn."
UPDATE: COVID 19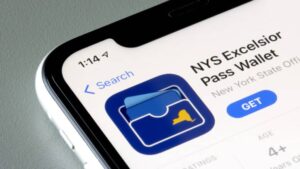 "Vaccine Passports Have Arrived in New York"
This is a start toward the Mark of the Beast. It is meeting resistance, so the tyrants will have to try again.
"On March 26, New York Gov. Andrew Cuomo announced the state had partnered with IBM to launch Excelsior Pass, a digital health pass billed by state officials as part of New York's "safe reopening" plan.
The pass is designed to provide a "free, fast and secure" way for New Yorkers to show proof of COVID-19 vaccination in order to gain entry to major sporting events, theatre and arts performances, concert halls and wedding venues."
POPULATION COLLAPSE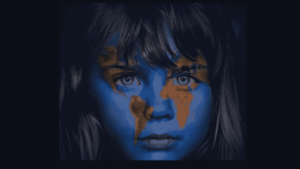 "Demographic Winter Is Accelerated With Pandemic 'Baby Bust'"
America births have rapidly declined which points to the end of a nation. All danger signs are now warning as America is collapsing.
"the latest population update from the CDC has just confirmed that the deflationary trend of a falling birth rate continued last year in the US. In fact, one could argue this trend has been supercharged by the pandemic, thwarting theories about a lockdown "baby boom" as the number of births in the US fell by 4% in 2020, dropping to the lowest level since 1979.
Put another way: thanks to the pandemic, US birth rates have fallen to their lowest level in a generation. Birth rates dropped across every race, ethnicity and age group – even teenagers (though teenage birth rates have been falling in the US for decades), according to the data, which was published by the CDC's National Center for Health."
THE DAYS OF NOAH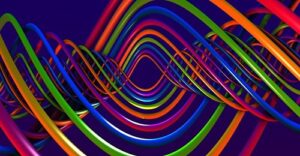 "A New Gene Editing Tool Could Rival CRISPR, and Makes Millions of Edits at Once"
These "tools" are all designed to alter DNA which mad scientists with use to tamper with God's creation. These mad scientists can now play God and alter his creation!
"It seems that bacteria have more to offer. This month, a team led by the famed synthetic biologist Dr. George Church at Harvard University hijacked another strange piece of bacteria biology. The result is a powerful tool that can—in theory—simultaneously edit millions of DNA sequences, with a "bar code" to keep track of changes. All without breaking a single delicate DNA strand.
For now, these biological tools, called "Retron Library Recombineering (RLR)," have only been tested in bacterial cells. But as CRISPR's journey to gene therapy shows, even the weirdest discoveries from lowly creatures may catapult our wildest gene therapy or synthetic biology dreams into reality."
THE DAYS OF NOAH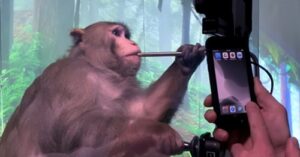 "Scientists Are Mixing Human Body Parts With Robots And Monkeys. We Don't Want To See What's Next"
The mad scientists are really tampering with God's creation to alter the integrity of man who is created in his image. This means Christ's second coming is very soon to put an end to this madness!
"It's been a big month for sci-fi primates. On Apr. 8, Elon Musk's start-up Neuralink announced they created a cyborg monkey who can play MindPong using a brain chip. The following week, scientists at the Salk Institute in California revealed they successfully grew human-macaque embryos in test tubes. These hybrid babies were aborted at 20 days.
The ethical implications of such experiments are now debated with a resigned shrug. There's a sense of inevitability to it all. Powerful humans will indulge in any behavior that's both pleasurable and possible. What could be more pleasurable than playing God?"
THE SPECIAL SIN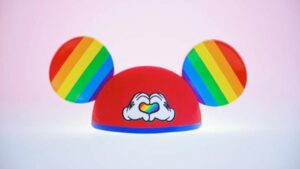 "Disney Revamping Kids Cartoon with Gay Dads and Teen Activist"
They are after the minds of our children. Disney loves to promote the special sin.
"Disney is revamping its 20-year-old animated series "The Proud Family" and the reboot will center on two multiethnic, gay dads and their adopted teenage daughter, who is a racial activist.
The entertainment brand announced the show, "The Proud Family: Louder and Prouder," via social media Wednesday."
COMMUNIST CONTROL OF AMERICA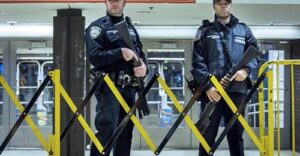 "'Catastrophic Situation' Grips Police Departments as Cops Quit in Droves Saying 'It's Not Worth It'"
This is the plan of the Communist to break the police on all levels, and then replace them with Antifa types to take the people's rights away and totally control them.
"A year later, the effects of those protests are taking a toll on police departments as experienced cops are retiring or quitting in droves. It's happening from coast to coast. "Police departments all across the country now experiencing an exodus of officers from the force," said a reporter with NewsNation Now.
In Washington, DC a record 313 police officers have retired or quit since last June. "I think we're really hurdling towards a catastrophic situation here," Gregg Pemberton with the DC Police Union told WUSA 9 TV."
COMMUNIST AND US ARMY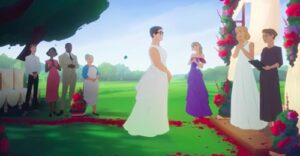 "Army releases recruitment advertisement featuring lesbian wedding"
The show the caliber of people Biden appointed to run the military and what the army is going to look like in four years, but at the current rate of sin, we don't have that long.
"The U.S. Army released an animated advertisement featuring a girl raised by two mothers, who marched in pride parades.
The advertisement, titled Emma|The Calling, showed a girl's childhood before she joined the Army as a Patriot Missile operator. The two-minute video followed Emma while she watched her two mothers get married, joined a sorority at the University of California-Davis, and fought for "freedom" at a young age by participating in a gay rights parade.
"It begins in California with a little girl raised by two moms. Although I had a fairly typical childhood, took ballet, played violin, I also marched for equality. I like to think I've been defending freedom from an early age," she said in the advertisement, which was posted to YouTube on May 4."
WOKE US MILITARY
It is easy to see that in a few short time the Communists will drive all Christians and American Patriots from the military.
"A military officer has decided, for a chaplain under his command, what his "religious beliefs" must be, a decision that is being challenged by First Liberty Institute as "wildly inappropriate and offensive."
The problem developed when a news "report" described how Joe Biden was planning to drop President Trump's "military transgender ban."
Chaplain Andrew Calvert then, while the ban still was the military's policy and practice, wrote on his own social media account, which explained it was not representative of the Department of Defense, questions about the proposed change. He also endorsed the then-existing DOD policy."
COMMUNIST ATTACK ON HOME SCHOOLING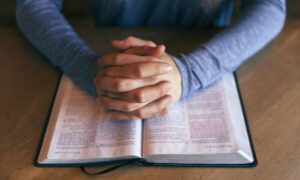 "Attacks on Christian Homeschooling Are No Longer Subtle:
The Communists now realize how big home schooling is and the center of it is Christians, so they are moving to attack and discredit it. This is a great article.
"But now the homeschooling opponents are back, with a new, more specific focus: Christian homeschooling. The impetus was the Jan. 6 breach of the U.S. Capitol by disgruntled Trump supporters. It quickly became identified in the media with "white nationalism" and then with "white Christian nationalism," on the premise that white evangelical Christians were an important voting bloc for Donald Trump in the 2020 election, and many had attended a huge Trump rally on the National Mall that day. From there, it was a quick jump to evangelical homeschools.
On Jan. 15, the Huffington Post ran a scathing critique of Abeka Publishing and the Bob Jones University Press, which publish textbooks and other materials used by many homeschooling evangelical parents: "Language used in the books overlaps with the rhetoric of Christian nationalism, often with overtones of nativism, militarism, and racism."
Revelation 22:20 He which testifieth these things saith, Surely I come quickly. Amen. Even so, come, Lord Jesus.