Academic explains how future humans could become 'part organic, part mechanic cyborgs
Verse of the Day
Genesis 1:26 And God said, Let us make man in our image, after our likeness
Commentary
Merging mankind with machines is called the Singularity. For decades this is the goal of many scientists. They are trying to destroy the humanity of man being created in God's image and likeness. They are a long way down the path of completing this and turning man into cyborg. I believe man will briefly succeed, and the Bible calls it the "Image of the Beast." Beast in the Bible is the antichrist the man of sin who will demand worship along with his cyborg Image! The creation of this cyborg is happening at incredible speed which the Second Coming of Jesus Christ is not far off.
Revelation 13:14 And deceiveth them that dwell on the earth by the means of those miracles which he had power to do in the sight of the beast; saying to them that dwell on the earth, that they should make an image to the beast, which had the wound by a sword, and did live. (15) And he had power to give life unto the image of the beast, that the image of the beast should both speak, and cause that as many as would not worship the image of the beast should be killed.
IMAGE OF THE BEAST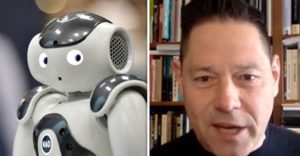 "Academic explains how future humans could become 'part organic, part mechanic cyborgs'"
"HUMANS could combine with artificial intelligence in the future to create "part organic, part mechanic cyborgs of sorts" according to Professor David J. Gunkel, an expert in robot ethics at Northern Illinois University in Chicago.

Professor Gunkel argued the "actual legal standing" of robots has "not been decided", but added this is likely to become a big issue in the next few decades. The academic added that in the future he expects "lots of contentious debate" over the extent to which humans should be allowed to augment their bodies with technology."
GOD'S WORK AT THE GATES OF HELL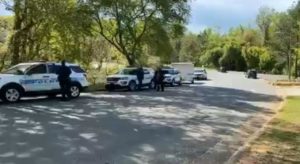 "Babies Saved From Death While Christians Cited, Arrested in Charlotte Amid Stay-at-Home Order"This is a very interesting article which shows how in face of police opposition God still worked to save a baby schedules for death and also spiritually saved the parents! This is exciting.
""One of the pro-lifers brought a wonderful young couple to me, and there was already an abortion-minded woman on board the RV … and that young lady was very abortion-minded but apparently chose life," she explained in a Facebook live video.
Kaseorg

"[W]e listed all of their obstacles and we went through step-by-step how our partner ministries and our organization could meet their struggles, and then we were able to go on the RV with that young couple," Kaseorg outlined. "They saw their baby, and they said that they were going to [keep the baby] based on all those resources that would help with literally every issue they faced."

She stated that the couple began talking about whether they wanted a boy or girl and discussed possible names. Kaseorg then shared the gospel with the two, and they listened intently to her words, asking questions along the way. "Praise God, both of them decided that they wanted to submit their lives right then and there on the RV," she joyed. "They repented of their sins and they spoke to God and said that they wanted Him to be Lord of their life. … They wanted to strive to follow Him in every area of their life."

"So, not only was that precious child saved, but two precious souls were now ushered right into the kingdom of God," Kaseorg continued, "… and at the same time the police were arresting the pro-life people who are a part of the huge network of support for Cities4Life that makes it possible for women to believe that they don't really need to choose abortion."
HARD LEFT ROLE MODEL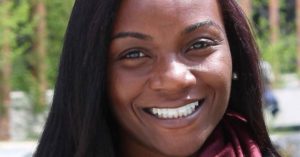 Lead NIH Vaccine Scientist Kizzy Corbett Is a Crackpot Who Calls COVID-19 "Genocide" on Blacks, Expert in Virology and "Vagina-ology" This is the caliber that the Hard Left is advancing in America. It is shocking see someone who is an ope racist with a juvenile mind leading such an important position! The government has to be purged from people like this.
"Kizzmekia Corbett works for the National Institute of Health (NIH) who is described as the Black scientist leading the National Institutes of Health's (NIH) development of a COVID-19 coronavirus vaccine.

She's 34-years-old and getting several spots on CNN and other far left outlets. She's also an anti-white race hustler and describes herself as virology, vaccinology and vagina-ology.
WAR: USA VS CHINA?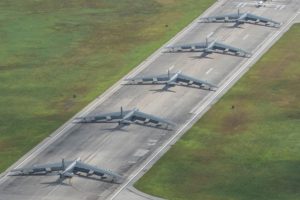 "U.S. REMOVED "STRATEGIC ASSETS" FROM "FIRST-STRIKE" DANGER ZONE" This is very interesting because the US is pulling back all our heavy bombers back to the home land. This is done before a possible war.
"The United States has suddenly REMOVED — ALL — of it's forward-deployed B-52 Bombers from Guam. The official stated reason is one thing; but my former colleagues in the Intelligence Community tell me something FAR different, and it is not good.

The U.S. Air Force has ended its uninterrupted rotations of bombers to Andersen Air Force Base on Guam, which have been ongoing since 2004, as it shifts to a less predictable concept of operations.

According to well-placed sources in the United States military, the REAL reason these strategic bombers were suddenly removed from Guam, is far worse. The precise explanation provided to me is as follows: "This was a force preservation measure. They wanted them farther away from China because China can launch short or medium range ballistic missiles and destroy the base before the aircraft can launch."
POTENTIAL MASSIVE EARTHQUAKE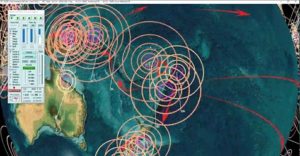 "Deep large M6.6 Earthquake below Japan"
Dutchsinse update
There is big stirrings in the Western Pacific which could be heading to West Coast of Canada and America.
BLESSING AMERICA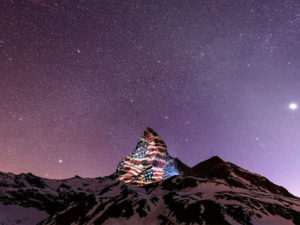 "Artist Projects American Flag onto Swiss Alps: 'God Bless America'" The entire picture is truly beautiful.
"The American flag was projected onto the Matterhorn, one of the highest mountains in the Swiss Alps, to spread "hope and solidarity" during the coronavirus outbreak.

The illumination was done by Gerry Hofstetter, a "light art innovator," as part of a series featuring the flags of the nations affected by the viral pandemic.

Hofstetter shared images of his art project via Instagram, attaching the message, "God bless America":
Abba Father's International Fellowship
Dear pastor Dave and John
I greet you in the might name of Jesus and king of Glory am writing to let you know that the material you sent are live transforming agent for the Glory Of God. The materials i received last has bared many fruits in, HOMES, HOUSE TO HOUSE EVENGELISM, Reaching family members with teachings and distributing to them, many are receiving Christ through the teaching many new coverts received Jesus from the same material, Jesus come to heart the heart brokened, i have
witnessed as people give testimonies in calling and writing back, the new life Jesus had given to them, i have been Able to reach Many By Evangelism, house to house as well Groups Evangelism, Great work
for the Soul winning is at high, as in my regions which is interior areas But God at move many People are fearing to Bring Her Gospel, but with Materials the community is being Changed and transformed Please sent the Materials and updates for this Month as well can you please sent me another Box for this month
attached are the photographs of part of the pictures and evangelism, Yours in Christ Love, Pst F

If you like our ministry, please consider making a

donation

to keep us going. May the Holy God of Israel bless you!
Revelation 22:20 He which testifieth these things saith, Surely I come quickly. Amen. Even so, come, Lord Jesus.