All-out war between Israel and the Palestinians?
 Verse of the Day
Zechariah 12:6 In that day will I make the governors of Judah like an hearth of fire among the wood, and like a torch of fire in a sheaf; and they shall devour all the people round about, on the right hand and on the left: and Jerusalem shall be inhabited again in her own place, even in Jerusalem.
Commentary
This could be a real outbreak of war. It appears this is being coordinated with Iran. If this is so, then Iran is ready for war with Israel.
Israel has already told Iran it is ready when the Israelis sent their warplanes over Iran. If Israel feels threatened, the military will preempt an attack on Iran.
This is very explosive!
I just found out the goal of the Palestinians is to break through the fence and rush to Jerusalem. The goal is Jerusalem. (I think, I'll be posting Zech 12:6 often from now on)
May the Holy God of Israel bless and protect you
Joel 3:19 Egypt shall be a desolation, and Edom shall be a desolate wilderness, for the violence against the children of Judah, because they have shed innocent blood in their land. (20) But Judah shall dwell for ever, and Jerusalem from generation to generation.
Gaza: All-Out War?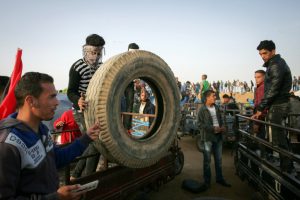 "Preparations underway for second mass protest along Gaza security fence"
"Gaza and Israel's IDF are preparing for another tense day along the security fence on Friday, as protesters amassed about 10,000 tires to be burned at the border and obscure Israeli troops' vision. Both Israel and Palestinian groups have warned against the move, which could see both sides suffering an ecological disaster.

As Friday approaches, Gazans have amassed some 10,000 tires intended for burning during a second mass protest along the Gaza security fence. Women and children were instructed to carry mirrors and lasers to distract IDF snipers at the fence.

The burnt tires are expected to create a "wall of smoke" along the border. According to Ynet News, several Palestinian groups in Gaza have expressed their objection to the move, claiming that the ecological repercussions would be negative for all sides."
Israel vs Palestinians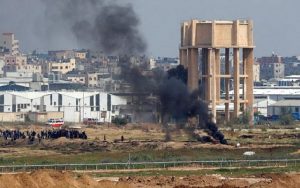 "Israel deploys snipers, tanks as Palestinians begin protests along Gaza border" The Palestinians plan on keep this up until May 14 with an all-out protest.
"Israel and Hamas geared up Friday for another showdown on the Gaza-Israel border with the IDF deploying snipers and tanks ahead of an expected mass protest, and demonstrators starting to set fire to tires along the tense frontier.

Palestinians were burning tires, sending thick plumes of black smoke into the air, and others threw stones at Israeli soldiers over the border fence, who responded with tear gas and live fire, witnesses said. One person appeared to have been shot east of Gaza City, an AFP photographer on the scene said, but his condition was not immediately clear."
Israel vs Palestinians
"Genocide Incitement VIDEO: Gaza Muslims chant to slaughter the Jews ahead of this Friday's mass riot"
"More chants to slaughter the Jews ahead of this Friday's mass riots. Note their battle cry, "Khaybar Khaybar, ya yahud, Jaish Muhammad, sa yahud," invoking Muhammad's extermination of the remnants of the Qurayza, an entire tribe of Jews that Muhammad had killed, as well as the other Jews who had fled from Muhammad to the Arabian oasis of Khaybar. This is a call for genocide of the Jews citing Muhammad as the "perfect example." "Jews, remember Khaybar, the army of Muhammad is returning."
Christian America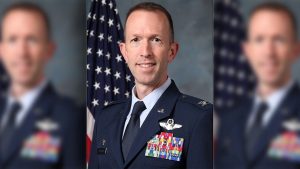 "Air Force reverses decision to punish colonel for his religious beliefs" This only happened because Trump is President. We need a total purge of the Obamaites in the military. This mentality destroys anything is gains control over. There is NOTHING immune to the ravages of the Hard Left reprobate mind, NOTHING. It is a force from hell.
Proverbs 24:1 Be not thou envious against evil men, neither desire to be with them. (2) For their heart studieth destruction, and their lips talk of mischief.

"The Air Force has reversed its decision to punish a highly-decorated and respected colonel after he refused to publicly affirm the same-sex spouse of a retiring subordinate.

Col. Leland Bohannon was on the verge of being promoted to a one-star general when he was suspended from command in 2017. Orders were also handed down recommending he not be promoted.

The colonel was punished after he declined to sign a "certificate of spouse appreciation" for a retiring master sergeant's same-sex spouse.

An Equal Opportunity investigator determined at the time that the colonel had discriminated against the airman – and went on to say that "even had the accommodation been granted, Col. Bohannon would nonetheless be guilty of unlawful discrimination."

First Liberty Institute, one of the nation's most prominent religious liberty law firms, argued that the colonel went out of his way to accommodate the airman by having a two-star general sign the document."
Hard Left: Insanity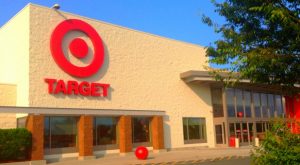 "2 Years After Bathroom Announcement, Target Still Hasn't Learned Its Lesson" I hope this store goes out of business for promoting the destruction of genders. Everyone should boycott this store until it is out of business.
Look how important their Hard Left agenda is over business!
Revelation 9:21 Neither repented they of their murders, nor of their sorceries, nor of their fornication, nor of their thefts.

"It's been nearly two years since Target made its ill-fated announcement regarding a dangerous and misguided policy that allows men in women's restrooms and fitting rooms, but the retailer still hasn't learned its lesson.

Over Easter weekend, according to NBC affiliates, a man allegedly entered the women's restroom at a Chicago Target store and exposed himself to a little girl. Chicago police are investigating the report from a woman and her daughter, who said that the man walked in on them in the women's bathroom, pushed his way into the stall the girl was using, exposed himself, then fled."
Hard Left: Protects Sexual Sins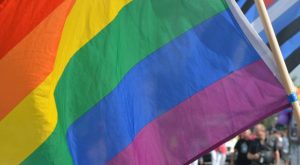 "California's Shocking 'You Must Stay Gay' Bill" This article clearly lays out how the California government does everything it can to protect sexual sin! This is one of the best articles I read about this.
These are hardened reprobates who are in power and love sexual sin because that is what they are in their hearts.
2 Peter 2:6 And turning the cities of Sodom and Gomorrha into ashes condemned them with an overthrow, making them an ensample unto those that after should live ungodly;

"In a brazen assault on our most fundamental freedoms, California legislators are considering a bill that would make it illegal for anyone to receive professional help to resolve unwanted same-sex attractions or gender confusion. This would apply to people of all ages. People of all religious and moral convictions. It is an absolute outrage, and it must be opposed vigorously.

For the last few years, a growing number of states and cities have embraced legislation making it illegal for minors struggling with unwanted same-sex attractions or gender confusion to receive professional help, even with the full support of their parents.

This would apply to a 14-year-old girl who was raped by her uncle at the age of 8 and now feels repulsion towards men and attraction towards women. If her parents stood with her and she wanted to meet with a trained counselor to help to get to the root of her attractions, in some states, that would be illegal. No professional counselor or therapist or psychologist would be allowed to help her.

Yet in these same states, if an 8-year-old girl believed she was really a boy and wanted to receive professional help to affirm her female identity, that would be perfectly legal. A counselor could tell her parents to encourage her to dress and identify as a boy. That counselor could also recommend that, at age 10, she start taking hormone blockers, then prepares to "transition" fully to male at age 16, then has sex-change surgery at 18, with hormones prescribed for life."
Hard Left: Corruption of FBI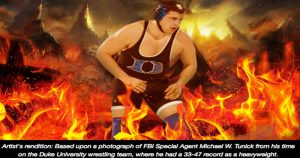 "Savage: FBI Agent Refuses to Investigate Tortured ChildrenSpecial Agent chose brutal abusers over 15-year-old girl in wheelchair" Please take time to read this article and you will see how the FBI is corrupt through all layers. This is now a dangerous highly politicized organization that needs to be broken up into smaller units and controlled by Congress.
Please don't believe it is only the leadership of the FBI that is bad.
"With all of the recent attention on the apparent malfeasance in the upper echelons of the DOJ, I couldn't help but feel that the media has been losing sight of the pervasive and systemic nature of the organization's problems and of the bulk of the dirty iceberg lurking just beneath the surface of the Justice Department.

As is becoming increasingly clear, more is required than a simple change in leadership at the top if we are to really address the situation and I was grateful to hear the part of President Trump's State of the Union speech when he said that he plans to fire federal employees who undermine the public's confidence in our government.

So, to highlight the deeper issues, I figured that I'd profile one of the crooked lower-level modern-day FBI field agents whom I know: Michael W. Tunick. In many ways, Tunick is a microcosm of the larger problems which permeate his agency."
America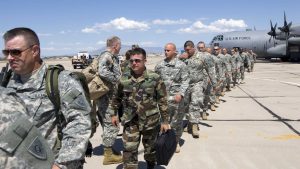 "National Guard Going To Border, DHS Wants 'Military Installations' Built" This is wonderful that not only is the National Guard going to the border, but they are going to start building forts! The border needs to be sealed, and then we can really focus on removing the illegal aliens.
"On Wednesday, Department of Homeland Security (DHS) secretary Kirstjen Nielsen announced that President Donald Trump is sending the National Guard to protect the United States' southern border and also indicated that DHS is looking into constructing military installations along the border.

Nielsen's announcement that the National Guard is being deployed to the southern border comes after Trump said on Tuesday that he will use the military to defend the border.

"It's time to act," Nielsen said, adding that the deployment force sent to the border "will be strong." Nielsen said that the logistics involved in deploying the National Guard are being worked out with governors and that "we do hope that the deployment begins immediately."
Revelation 22:20 He which testifieth these things saith, Surely I come quickly. Amen. Even so, come, Lord Jesus.