Antifa Domestic Terrorists Take Over 6 Square Block Section in Seattle
Isaiah 1:4 Ah sinful nation, a people laden with iniquity, a seed of evildoers, children that are corrupters: they have forsaken the LORD, they have provoked the Holy One of Israel unto anger, they are gone away backward.
Commentary
These democrat cities are spiritually, morally and politically dead. They hate Christianity and real Americans, so this vacuum is being filled with every type of God hating organization out there. These wicked cities are going to burn because of God's judgment is on them. There is great bloodshed coming to American cities. I don't think these demon-dem cities have to will to fight. There is nothing in them. They are just like the Romans when Rome fell in 476 to the barbarians. Now the barbarians are in the gate of many of America's demon-dem cities.
Remember, the goal of the barbarians is to destroy the real church and anyone who stands for America. Do we have the will to fight? Watch for the powerless preachers to surrender to the God haters because there is NO power in them. Unless the Lord soon intervenes, we shall see who has the courage to stand against the day of evil as it is fast overtaking America.
May the Holy God of Israel bless and  protect you.
Isaiah 1:7 Your country is desolate, your cities are burned with fire: your land, strangers devour it in your presence, and it is desolate, as overthrown by strangers.
TERROR CELLS NOW OPERATING IN AMERICAN CITIES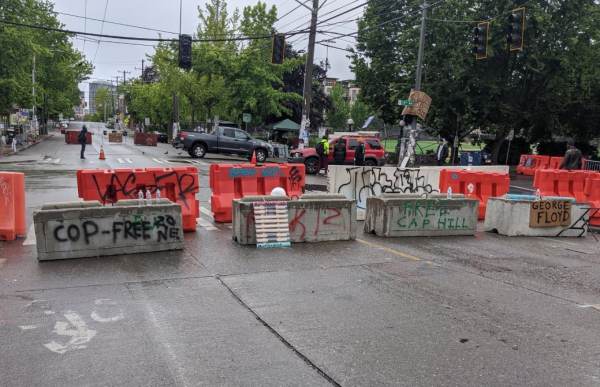 "Free Capitol Hill zone in Seattle, Washington.This is your future with no police. Democrats want to defund the police. But don't worry Antifa will defend you — for a price. Antifa domestic terrorists set up an "autonomous zone" in six square blocks in Seattle.The antifa terrorists are advocating for "folks with firearms" to take shifts defending the barricades."
HARD LEFT FASCISTS IN ACTION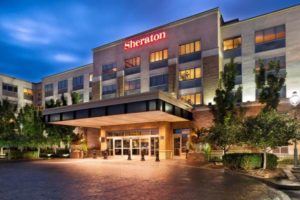 "Rioters Take Over Minneapolis Hotel, Raise Over $138,000 on GoFundMe to Turn It Into Operations Base"
They just took over a hotel because they needed a base of operation! This is an organized terrorist group right in front of out eyes.
"Rioters had taken over the Sheraton Minneapolis Midtown Hotel and have crowdfunded over $138,000 to turn it into an operations base. The Antifa militants and rioters claimed that they were given permission by the owner to take over the building after they opted to flee the city and evacuate their property, but they were evicted by the owner on Tuesday following a drug overdose in the building."
TERROR GROUPS MERGING
What a mess as Al Sharpton preaches at the funeral and the Jew hating Nation of Islam is there for protection! These two showing up automatically tell you this is all nonsense.
"The Nation of Islam, a radical, racist, antisemitic and homophobic hate group, provided security for the funeral of George Floyd at the Fountain of Praise Church in Houston, Texas on Tuesday, according to Rev. Remus Wright.
Wright, addressing the congregation and mourners from the pulpit, said:
Let me, just before I introduce all the pastors and preachers that are here, let me thank Minister Robert Muhammad and the brothers from the Nation of Islam, which did such a wonderful job in our security — Amen — working with the Houston Police Department. We thank God for them."
MORE HARD LEFT INSANITY AGAINST CHILDREN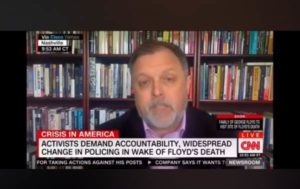 "CNN Guest Proposes Abusing White Children in Wake of George Floyd's Death, "White Kids Don't Deserve Innocence" (VIDEO)"
What a warped mind that would even think this never mind promote it on national TV. How many of his ilk believe this!
"Tim Wise, a radical left-wing activist, proposed abusing white children in the wake of George Floyd's death during an appearance on CNN Thursday. "I think that the important thing for white parents to keep in the front of our mind is that if black children in this country are not allowed innocence and childhood without fear of being killed by police or marginalized in some other way, then our children don't deserve innocence," Wise said.
"If Tamir Rice can be shot dead in the public park playing with a toy gun, something white children do all over this country every day without the same fear of being shot," he said."
ARMED AMERICA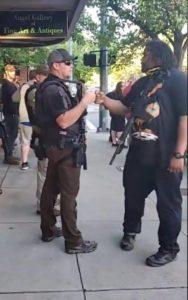 "COEUR D'ALENE, IDAHO STANDS UP…ANTIFA STANDS DOWN!"
What an inspirational article about armed Americans defending their city from Antifa. This resulted in a peaceful protest with no rioting and looting. Every community in America needs this right now. The pictures are amazing.
"If you ventured to downtown Coeur d'Alene, Idaho last night you would think you had entered a Militia family reunion. No one has an accurate count of how many heavily armed citizens came out to support peaceful protestors and protect local businesses and citizens against shipped in ANTIFA members but it was certainly HUNDREDS, perhaps over a THOUSAND.
"We just drove downtown Coeur d'Alene. It is packed with armed citizens. I've never seen so many AR-15s in my life. There's at least a thousand armed citizens walking on the sidewalks and the streets are packed with cars and trucks with guys in the back with AR-15 and American flags everywhere. We saw two protesters wearing their little black clothing and black masks and sitting on a step quietly with their little poster board sign saying "our system sucks!" Guess why they're being so polite."~Keith Gibson, Coeur d'Alene resident."
Revelation 22:20 He which testifieth these things saith, Surely I come quickly. Amen. Even so, come, Lord Jesus.