AOC's Democratic Socialists chant for Israel's destruction
Verse of the Day
2 Chronicles 7:14 If my people, which are called by my name, shall humble themselves, and pray, and seek my face, and turn from their wicked ways; then will I hear from heaven, and will forgive their sin, and will heal their land.

Commentary
It is very, very clear that Cortez is a hard core Israeli hater. She will do everything possible to try and destroy the bond between the USA and Israel.
The demon-dems in a real sense are the demon-dems. We need revival for survival or God might turn America over to Cortez and her gang for judgment. This movement within the Dems must be destroyed. We are heading towards critical mass with the Lord.
We need a revival for survival and NOW!
Proverbs 1:23 Turn you at my reproof: behold, I will pour out my spirit unto you, I will make known my words unto you.
Dems Against Israel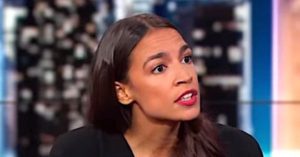 "AOC's Democratic Socialists chant for Israel's destruction CNN commentator was fired for invoking slogan"
"Members of the Democratic Socialists of America — to which U.S. Rep. Alexandria Ocasio-Cortez, D-N.Y., belongs — are seen in a newly resurfaced video chanting a slogan that calls for the elimination of Israel.

While implementing the anti-Semitic BDS (Boycott Divest Sanction) movement into their platform, they chant, "From the river to the sea, Palestine will be free," reported the Red State blog.

The phrase coined by Yasser Arafat's Palestine Liberation Organization calls for a Palestinian state in the territory where Israel exists, between the Jordan River and the Mediterranean Sea.

Temple University professor Marc Lamont Hill lost his commentator gig with CNN in November after he used the phrase before the U.N.

"Give us what justice requires — and that is a free Palestine from the river to the sea," he said."
The Destruction of the Dems Party as We Know It (Video)

"The Brains Behind AOC Alexandria Ocasio-Cortez" Stop whatever you are doing and watch this video. The truth revealed is stunning about the cabal behind AOC, and how it plans to takeover the dems and eventually the USA..
I suppose Soros is behind it, so they have plenty of money to promote this evil. We have a real battle before us. Now we know what and who we are fighting.
Please pass this on to everyone you can. We must take this head on, but first people need to know what they are fighting, so we can bring the Lord into the battle to destroy this evil and I mean evil!
Hard Left vs Real  Believers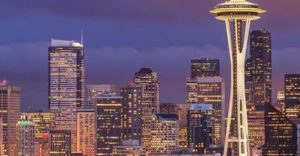 "Washington State to Churches: 'Pay for Abortions or Break the Law'" Here we go the confrontation against the evil State of Washington that is requiring churches to pay for abortions. Someday soon, believers are going to go to jail for their faith.
Acts 5:29 Then Peter and the other apostles answered and said, We ought to obey God rather than men.

"The attorneys for a church in Seattle filed a federal lawsuit on Friday against Washington state officials for forcing churches to pay for elective abortions in their health insurance.

Alliance Defending Freedom (ADF) lawyers representing Cedar Park Assembly of God, challenged the constitutionality and legality of a new state mandate that requires the Seattle-area church to fund abortion if it provides its staff members access to group health insurance.

"No church should be coerced to pay for abortions, least of all a church that dedicates its ministry to protecting and celebrating life," ADF Legal Counsel Elissa Graves said in a press release. "Cedar Park believes and teaches that every human life begins at conception and is worthy of protection at every point until natural death."
The Republican Dirty Dozen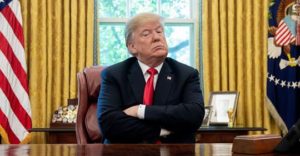 "Trump tweets 'VETO!' after Senate votes to block his border emergency declaration" Wow, 12 Republicans voted with the Dems against the President to defend America from the invasion along the southern border.
The Republicans are committing political suicide, and we need to get these traitors out of office. These traitors never rebuked Obama and yet went after President Trump!
"The Senate votes to block President Donald Trump's national emergency declaration at the southern border.
It's a rebuke of the president, as 12 Republicans support the resolution in a 59-41 vote. After the vote, Trump first tweets: "VETO!" He later says tweets, "I look forward to vetoing the just passed Democrat inspired Resolution."
Dems Turning Against Israel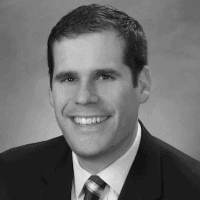 "Rep. Omar's comments are worse than you think" This is a great article showing what is happening behind the scenes with the dems turning against Israel. I believe the fall of the dems is accelerating, and it is going to end up just like some hardened against Israel, Europe government. The curse of the Lord is hanging over the dem party and everyone who is in it.
Genesis 12:3 And I will bless them that bless thee, and curse him that curseth thee: and in thee shall all families of the earth be blessed.

"Instead of rebuking Rep. Omar and standing up for shared values of democracy and individual freedoms, the House of Representatives passed a generic and meaningless resolution condemning "bigotry against any minorities," including "anti-Muslim discrimination" and "anti-Semitism."

Transitioning the Israel-Palestinian conflict into a matter of competing religious victimhood is exactly what Rep. Omar and her supporters wanted because it helps turn US perception of a century-old political conflict over land into a multimillennial religious conflict to which there is no solution. The result will not be peace but continued and perpetual conflict for an increasingly isolated Israel."
Israel vs Hamas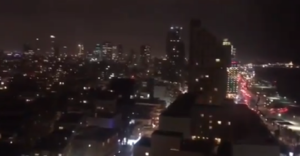 "Two rockets fired at Tel Aviv from Gaza for first time since 2014 war"
Hamas appears to want a war with Israel because missiles aimed at Tel Aviv is a sure way to start a war. These missiles were in conjunction with the Muslims throwing fire bombs at the Temple Mount.
It really does appear that the tension is mounting towards war and fast!
"Rocket sirens were triggered Thursday evening in the Tel Aviv area in central Israel, as two rockets from the Gaza Strip were fired at the heart of the country for the first time since the war of 2014, signalling a possible dramatic escalation of violence by terror groups in the Strip just weeks before the Knesset elections.

Initial reports indicated that the Iron Dome missile defense system was launched to intercept an oncoming rocket. However, the Israel Defense Force said no interception had taken place, and it was not clear whether an interceptor had been launched."
The Blindness of the Republican Party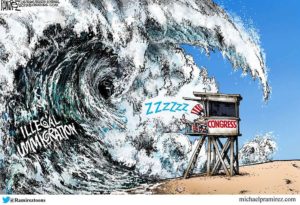 What a fantastic meme showing the real situation with Republicans in Congress!
Isaiah 56:10 His watchmen are blind: they are all ignorant, they are all dumb dogs, they cannot bark; sleeping, lying down, loving to slumber.
Earthquake and Volcano Update

"Global Earthquake Update — Multiple M6.0+ events spread across Pacific"
This is Dutchsinse update. It is loaded with information.
Abba Father's International Fellowship
Praise the Lord Pastor Dave.
For the first for me taking the Gospel by sharing the Newsletters to people, i just saw the mighty Hand of God healing hearts ,transforming lives and delivering some from the power of Darkness.God bless you for the Materials you send to us.Has been so helpful to all of us. I distributed them all and many people still need it.I have the pictures i have send to you.God bless you when i look forward to hear from you.
Pastor M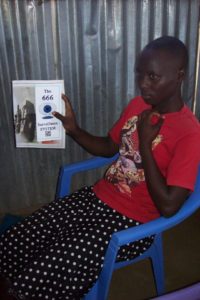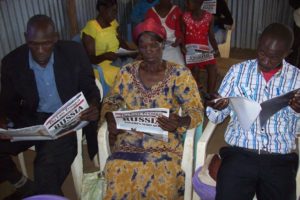 Revelation 22:20 He which testifieth these things saith, Surely I come quickly. Amen. Even so, come, Lord Jesus.
If you like our ministry, please consider making a donation to keep us going. May the Holy God of Israel bless you!