Arab States Welcome Policies Outlined in John Kerry's Mideast Speech
               Verse of the Day
 Proverbs 11:21 Though hand join in hand, the wicked shall not be unpunished: but the seed of the righteous shall be delivered.

Commentary
Notice how the enemies of Israel all like what Obama/Kerry did to Israel! This tells you that they are all of one mind and want Israel destroyed. They are all enemies of God, and it is the Hard Left merging with Islam right in front of our eyes. In the end, God will have his way. God will use what Obama/Kerry did to advance his prophetic plan for Israel and the Second Coming of Jesus Christ.
May the Holy God of Israel bless and protect you.
Daniel 12:9,10 And he said, Go thy way, Daniel: for the words are closed up and sealed till the time of the end. Many shall be purified, and made white, and tried; but the wicked shall do wickedly: and none of the wicked shall understand; but the wise shall understand.
American Politics/ Islam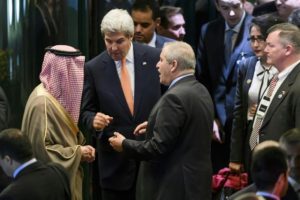 Arab States Welcome Policies Outlined in John Kerry's Mideast Speech 12/30/16  Notice how the enemies of Israel all like what Obama/Kerry did! This tells you that they are all of one mind and want Israel destroyed. They are all enemies of God, and it is the Hard Left merging with Islam right in front of our eyes.
In the end, God will have his way. God will use what Obama/Kerry did to advance his prophetic plan for Israel and the Second Coming of Jesus Christ.
Psalm 2:1  Why do the heathen rage, and the people imagine a vain thing?
(2-3) The kings of the earth set themselves, and the rulers take counsel together, against the LORD, and against his anointed, saying, Let us break their bands asunder, and cast away their cords from us.
(4) He that sitteth in the heavens shall laugh: the Lord shall have them in derision.
(5) Then shall he speak unto them in his wrath, and vex them in his sore displeasure.

"Key Arab states on Thursday expressed their support for US Secretary of State John Kerry's framework for solving the Israeli-Palestinian conflict based on the two-state solution, which he laid out a day earlier in a long, comprehensive speech in Washington.
Saudi Arabia issued a statement Thursday via an official news agency saying that the kingdom "welcomed the proposals" set forth by Kerry and that they were in accordance "with the majority of the resolutions of international legality and most of the elements of the Arab Peace Initiative" adopted by the Arab League in 2002."
American Politics/ Israel
Bennett tells Kerry: Pick up your Bible and Read it 12/29/16  This is wonderful news. An Israel politician advising telling Kerry to read the Bible about Jerusalem!!! This is an amazing time we live in, when an Israeli Jew quotes the Bible to Kerry! Wow
Zechariah 12:8-9  In that day shall the LORD defend the inhabitants of Jerusalem; and he that is feeble among them at that day shall be as David; and the house of David shall be as God, as the angel of the LORD before them.
And it shall come to pass in that day, that I will seek to destroy all the nations that come against Jerusalem.

"A few days ago the UN Security Council voted for a shameful resolution stating that Jerusalem is occupied territory," the minister said.
"Jerusalem has been the Jewish capital for 3,000 years. That is in the Bible, open it and read. We, the Jews, have been lighting the menorah for 2170 years in Jerusalem. We say 'Next year in Jerusalem' every Passover. We lit the menorah 1,000 years ago in Russia and Morocco and said 'Next year in Jerusalem.' We lit the menorah 72 years ago near the Auschwitz crematoria and said 'Next year in Jerusalem.'"
"Mr. Secretary: No UN decision or speech will change the fact that Jerusalem was and will always be the Israeli capital."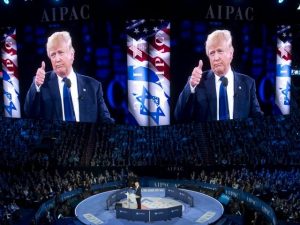 Five Ways Trump Could Avenge the Anti-Israel UN Vote 12/24/16  Wow, Trump is going to "hit the road running" right as he is inaugurated! I believe that he is God's man of the hour to have Israel's back for what is coming. Look at the timing of all this!
"President-elect Donald J. Trump hinted on Friday, via Twitter, that "things will be different after Jan. 20" at the United Nations.
He was reacting to President Barack Obama's decision to betray Israel and to allow an anti-Israel resolution at the UN Security Council to pass. The resolution regards all Israeli settlement — including East Jerusalem, the Old City, and Hebron — as illegal. It was a sneak attack by lame-duck Obama. Here is what Trump may have in mind as a response."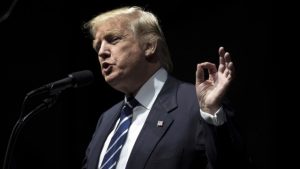 Trump warns UN after Israel vote: 'Things will be different' soon" 12/23/16  Obama did it and betrayed Israel. Trump saved Israel on the first vote and then Obama betrayed Israel on the second. The curse of God has now settled on this man. Betraying Israel is now the legacy of Obama and it is going to stick with him until he repents and asks God for forgiveness.
Obadiah 1:15  For the day of the LORD is near upon all the heathen: as thou hast done (to Israel,) it shall be done unto thee: thy reward shall return upon thine own head.
Obama's reward is now upon his head as the Bible states.
"President-elect Donald Trump slammed the Obama administration for its decision not to veto a U.N. resolution critical of Israel's settlements, promising that it would be "different" under his presidency.
"As to the U.N., things will be different after Jan. 20th," Trump tweeted Friday.
Trump's tweet came about an hour after The U.N. Security Council passed a resolution demanding an end to Israeli settlement building in occupied territories.
The U.S. had the ability to veto the resolution but abstained from doing so despite pressure from Trump, Israeli Prime Minister Benjamin Netanyahu and U.S. lawmakers.
The Obama administration's decision to let it pass represents a break from the longstanding U.S. policy of shielding Israel from U.N. reproaches."
American Politics/ New World Order – World Government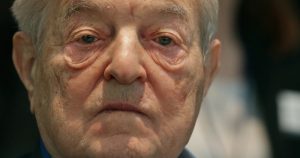 Soros: Trump is a "Would Be Dictator" Who Threatens the New World Order 12/29/16  If Soros is screaming in pain over President Trump, then you know events are great! What Soros is against, I am for, so Trump must be great because in a strange way Soros is telling us this!
I hope the Justice Department finds enough evidence of criminal activity and puts Soros away in jail.
"Billionaire globalist George Soros has penned a panicked rant in which he decries President-elect Donald Trump as a "would be dictator" who threatens the future of the new world order.
In an article for Project Syndicate, Soros begins by mentioning how he lived under both Nazi and then Soviet rule in Hungary before asserting that "various forms of closed societies – from fascist dictatorships to mafia states – are on the rise."
This claim is confounded by the facts, which show that, "The share of the world population living in democracies (has) increased continuously."
Soros writes that in voting for Trump, Americans "elected a con artist and would-be dictator as its president," and that his defeat of Hillary Clinton means America will be "unable to protect and promote democracy in the rest of the world" (because that policy worked so well in Iraq, Afghanistan, Syria and Libya).
Soros also slams Trump's new cabinet as containing nothing other than "incompetent extremists" and "retired generals".
Explaining how he supports the European Union because it is a successful attempt at "social engineering," Soros laments the fact that the body has become "increasingly dysfunctional" and its disintegration has been accelerated, "first from Brexit, then from the election of Trump in the US, and on December 4 from Italian voters' rejection, by a wide margin, of constitutional reforms."
Russians Attack 'Political Corpse' Obama 12/30/16  Obama is now being mocked and scorned by countries all over the world, including Israel and Russia. I agree with almost everything they are saying.
Obama is really the enemy of God and of America. He tried to set Israel up for destruction through the UN, and he is now reaping nothing but scorn from the Russians. The next 21 days can't go fast enough for me. I hope President Trump in a very short time can undo all of Obama's damage.
"We have been saying this all along," Zakharova posted later in the day on Facebook, "people [who] inhabited the White House for 8 years are not Administration but a bunch of foreign policy losers, angry and primitive. Today, Obama admitted this officially.
The most amazing thing is that, having not been able to write down into the history of the Presidency any achievements on international arena, the Nobel Prize Laureate managed to put a fat blob instead of elegant dot…Today, America, American people were humiliated by their own President. Not by international terrorists or foreign enemy's troops. It's a curtain time. [The] ugly show is over. The whole world, from stalls to the gallery, had been watching the crashing blow to the prestige of America and to its leadership, caused by Barak Obama and his illiterate foreign policy team that opened to the world her biggest secret—exclusiveness was a mask for helplessness. And no enemy of the United States could have done worse damage."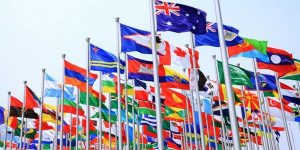 'War' coming between U.S., U.N. 12/29/16  The United Nations is now just a rats-nest for the Hard Left and Muslims. They despise America and abuse Israel at every turn. It is time we break the cords to this criminal organization and expose it for what it is.
"There's a "war" coming between the United States and the United Nations, the international coalition that has as a mainstay of its activities to condemn Israel over and over, according to one columnist.
Josh Rogin, who writes on international issues for the Washington Post, on Wednesday started out with the headline, "Inside the coming war between the United States and the United Nations."
He explained that Sen. Lindsey Graham, R-S.C., already has started work on ways to keep U.S. money away from the U.N., because, "the U.N. has made it impossible for us to continue with business as usual."
The senator said Republicans in Congress likely "will feel like this is a betrayal of Israel and the only response that we have is the power of the purse."
The fight is over a resolution adopted by the U.N.'s security council last week, with the Obama administration's abstention, which amounts to a tacit approval, that condemns Israel yet again."
Congress Threatens to Defund UN over Anti-Israel Vote 12/23/16  What it appears is going to happen is the US and Israel will unite against the UN. This had to happen because the UN is very corrupt and hates Israel, so that division has to come. The USA supports Israel while the UN wants to destroy it!
Wow, it really does look like 2017 is going to be an explosive year – and watch Jerusalem become the focus. I think that Bible prophecy is about to leap off the pages of the Bible.
Zechariah 12:2 Behold, I will make Jerusalem a cup of trembling unto all the people round about, when they shall be in the siege both against Judah and against Jerusalem. (3 ) And in that day will I make Jerusalem a burdensome stone for all people: all that burden themselves with it shall be cut in pieces, though all the people of the earth be gathered together against it.

"Ambassador Samantha Power, who represents the United States at the UN Security Council, sat mum on Friday when the chair called for votes against an anti-Israel resolution declaring Israeli settlements illegal. But she raised her hand high when the chair called for abstentions.
She, and her boss, President Barack Obama, could have voted no, in keeping with precedent, and in deference to the incoming administration of President-elect Donald J. Trump. Instead, they let the resolution pass.
In anticipation of Obama's suspected — now confirmed — abstention, members of Congress threatened to de-fund the UN. The U.S. accounts for some 22% of the UN's budget, supporting a large, comfortable bureaucracy and its various programs.
Sen. Lindsey Graham (R-SC) issued a statement, warning:
This provocative action by the United Nations is an outrage and must be dealt with sternly and forcefully.
As the Chairman of the Subcommittee on Foreign Operations of the Senate Appropriations Committee, I oversee the United States assistance to the United Nations. The United States is currently responsible for approximately 22 percent of the United Nations total budget.
If the United Nations moves forward with the ill-conceived resolution, I will work to form a bipartisan coalition to suspend or significantly reduce United States assistance to the United Nations."
Hard Left/ New World Order – World Government
How Pope Francis Became the Leader of the Global Left 12/24/16  This is what I've been looking for: a religious figure to take the lead over the Hard Left. It looks like this pope is bringing the Catholic Church right into the mainstream of the reprobate mind. Watch him start to merge all religions into the Hard Left reprobate mind.
Revelation 17:13-14  These have one mind, and shall give their power and strength unto the beast. These shall make war with the Lamb, and the Lamb shall overcome them: for he is Lord of lords, and King of kings: and they that are with him are called, and chosen, and faithful.

"When Pope Francis delivers his Christmas message this weekend, he will do so not just as the head of the Catholic Church but as the improbable standard-bearer for many progressives around the world.
With conservative and nationalist forces on the rise in many places and with figures such as U.S. President Barack Obama and French President François Hollande on their way out, many on the left—from socialists in Latin America to environmentalists in Europe—are looking to the 80-year-old pontiff for leadership.
"Pope Francis really inspires a lot of people to want to fight. I'm pretty sure if he weren't the face of the Catholic Church, he'd be out in the street with us," said Bleu Rainer, an activist in the "Fight for $15" minimum-wage movement in Tampa, Fla., who traveled to Rome last month for an international meeting of grass-roots activists addressed by the pope. "He reinforces our issues and makes them moral issues."
Hard Left/ Islam
"NORWEGIAN ISLAM"? 12/29/16  Please take the time to read this article because it shows how God has given Norway over to Muslims for judgment. The Norwegians' minds now are blocked from reality by God. They refuse God and right and wrong, so God sends them evil and they are blind to it.
The reason this article is so important is that this mind is also in America, especially in the colleges. There are large numbers of Americans who think exactly like the Norwegians. We must resist them at every turn and cry out to God for mercy from judgment by the Muslims.
Ephesians 4:18  Having the understanding darkened, being alienated from the life of God through the ignorance that is in them, because of the blindness of their heart:

"Rana's essay won an award from Aftenposten – a victory that catapulted him into the top ranks of the nation's commentariat and made him, in the words of author Ole Asbjørn Ness, "Aftenposten's deadly serious house Islamist." Who, by the way, chose to give Rana the award? A fellow by the name of Knut Olav Åmås, who at the time was an editor of Aftenposten and who happens to be openly gay. Yes, that's right: a gay editor gave a major career boost to a writer who refused to criticize the death penalty for gay people. Welcome to Norway.
What is Rana's book about? Entitled Norwegian Islam: How to Love Norway and the Koran at the Same Time, it aims to substantiate a demonstrably absurd proposition: namely, that there's no conflict whatsoever between being a devout traditional Muslim and a responsible, patriotic citizen of Norway or any other Western democracy.
As his talk at the Fritt Ord event made clear, Rana's way of resolving the tension between Islamic and democratic values is to insist, quite simply, that the latter make room for the former: to do otherwise would be "not only unrealistic, but also deeply illiberal and unreasonable." It's the same argument he used years ago at that student debate: not to tolerate Islam's extreme illiberality would be illiberal.
Rana actually pointed to the tolerance of Amish communities in the U.S. as an example for Europe to follow in its treatment of Muslims, dancing around the minor detail that the Amish don't live on welfare, don't beat up Jews and gays, don't commit honor killings or gang rapes, and don't drive trucks into crowds of non-Amish men, women, and children. Ness, reviewing Norwegian Islam in Finansavisen, called it "the year's funniest book" – the humor, of course, being entirely unintentional."

Genesis 27:29  Let people serve thee, and nations bow down to thee: be lord over thy brethren, and let thy mother's sons bow down to thee: cursed be every one that curseth thee, and blessed be he that blesseth thee.