Army's transgender policy includes guidelines on male pregnancies
                               Verse of the Day
Genesis 5:1-2  This is the book of the generations of Adam. In the day that God created man, in the likeness of God made he him; Male and female created he them
Commentary
With President Trump, I'm up and down. How can he let this go on? Women who think they are men are allowed to shower with men! This has to destroy the morale of real men and women in the military, and it is destroying the best military ever! How can we expect God to bless the military with all of this sin and rebellion taking place?
Lately I've notice a surge in sex related perversion sweeping the country. It is like hell opened it mouth and is spewing out a tsunami of sin.
May the Holy God of Israel bless and protect you.
Hebrews 11:9,10 By faith he sojourned in the land of promise, as in a strange country, dwelling in tabernacles with Isaac and Jacob, the heirs with him of the same promise: For he looked for a city which hath foundations, whose builder and maker is God.
Hard Left in the Military/ Transgendered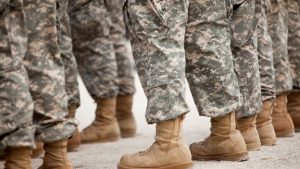 Army's transgender policy includes guidelines on male pregnancies 06/16/17
"The Army has begun mandatory transgender sensitivity training for soldiers. The training covers everything from "transfemale" soldiers to transgender shower etiquette to dealing with a male soldier who becomes pregnant. Yes, good readers. Within the ranks of the greatest fighting force known to mankind – the baby's daddy could also be the baby's momma.
"That pregnancy scenario is beyond words," Chaplain Alliance for Religious Liberty executive director Ron Crews told me. "This is an example of how this social policy can be used simply to promote personal agendas at the expense of taxpayers with no regard for being what the military is all about."
The matter of male soldiers with child is tucked away inside the Army's "Policy on the Military Service of Transgender Soldiers Training Module, Tier 2: Commanders and Leaders." One of my readers serving in the Armed Forces was kind enough to send me a copy of the training briefing – mandated during the Obama Administration.
"The training module specifically outlines key roles and responsibilities of commanders, transgender soldiers, military medical providers and administrative management organizations," Lt. Col. Jennifer Johnson told USA Today. "This training is mandatory for all uniformed members, as well as Department of the Army civilians."
The briefing materials cover all sorts of scenarios – from shower stall etiquette to "transfemale" soldiers deployed to anti-LGBT countries. "This situation is unique in that close proximity with women and men in foreign countries may be more complicated than in the U.S.," the training module states.
Female soldiers must also come to terms with taking a shower alongside men who identify as women – even if the transgender soldier did not undergo sex-reassignment surgery."
Hard Left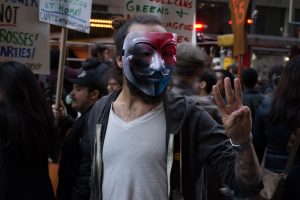 This List Of Attacks Against Conservatives Is Mind-Blowing 06/16/17  This article is a real eye-opener and shows just how violent the reprobates are getting. Please keep this in mind because many of these people have a murdering spirit and they are growing in numbers.
Romans 1:28-29  And even as they did not like to retain God in their knowledge, God gave them over to a reprobate mind, to do those things which are not convenient; Being filled with all unrighteousness, fornication, wickedness, covetousness, maliciousness; full of envy, murder, debate, deceit, malignity; whisperers,

"A wave of liberal rage has marked the last 11 months since the rise and subsequent election of President Donald Trump.
Antifa protestors clad in black masks shut down college campuses, destroy property and indiscriminately attack those they disagree with, whether women or the elderly. Meanwhile, CNN fires Kathy Griffin for taking photos with a bloody replica of the president's decapitated head.
Amid this backdrop, The Huffington Post publishes an article calling for the execution of Trump and "everyone assisting his agenda."
Then, shots ring out as a man gorged on media hysteria attempts to slaughter Republican congressmen while they practice for a charity baseball game.
The aggression since Trump's nomination is difficult to enumerate, but nevertheless, The Daily Caller News Foundation pored over media reports to compile a close but non-exhaustive list of violent acts against conservatives in months following the Republican National Convention.
In creating the list, TheDCNF reviewed numerous articles detailing attacks against conservatives and Trump supporters. Only incidences of violence and threats of violence where the perpetrators were clear are included in the report, excluded are events where the instigator was difficult to ascertain."
Southern Poverty Law Center Admits Shooter 'Liked' Its Facebook Page, Doesn't Retract Repeated Attacks on Rep. Scalise 06/16/17  The reason this article is so important is that the SPLC is the heart of the Hard Left's attack on religious organizations. This is the hardest of the Hard Left. All of the reprobate groups quote the SPLC as the authority on Fascism, white racists, etc.
The shooter followed the SPLC writings, which no doubt really charged him up emotionally to go over the edge in his assassination attempt of the Republicans. The SPLC is as evil as George Soros.
2 Timothy 3:13  But evil men and seducers shall wax worse and worse, deceiving, and being deceived.

"As details about the man who shot GOP lawmakers and staff as they practiced for a charity baseball game emerge, the Southern Poverty Law Center — which continually attacks conservatives and conservative organizations as being hate groups — issued a statement about the shooter having "liked" its Facebook page.
But it did not retract any of the criticism of Majority Whip Steve Scalise (R-LA), who remains in critical condition at a local hospital. "The attack on members of Congress and their staffs today was a sickening and cowardly act of terror that must be condemned by everyone across the political spectrum," Richard Cohen, president of SPLC said in a statement. "Any violent attack on our political leadership is an attack on our democracy."
"We're aware that the SPLC was among hundreds of groups that the man identified as the shooter 'liked" on Facebook," the statement said. "I want to be as clear as I can possibly be: The SPLC condemns all forms of violence."
"We have worked for decades to combat domestic terrorism and violence based on hate," Cohen said in the statement, entitled "Attack on GOP Congressmen is Assault on Democracy."
Islam – Sharia Law
Texas Enacts 'Anti-Sharia' Law 06/16/17  Once again, Texas leads the way in protecting Americans and forcing the state to obey the Constitution.
2 Corinthians 3:17  Now the Lord is that Spirit: and where the Spirit of the Lord is, there is liberty.

"Texas Governor Greg Abbott signed into law House Bill 45, more commonly known as "American Laws for American Courts," or ALAC. It prohibits the use of any foreign law in the state's courts, specifically in family cases that involve marriage or parent-child relationship matters.
Under HB 45, Texas and U.S. law supersede all other laws. It prevents state judges from applying any foreign law because, in doing so, it infringes upon U.S. and Texas constitutional rights. The bill shields litigants in family law cases "against violations of constitutional rights and public policy in the application of foreign law" under the U.S. and Texas Constitutions, federal and judicial precedent, the Texas Family Code, and the Uniform Child Custody Jurisdiction and Enforcement Act, among other protections."
American Politics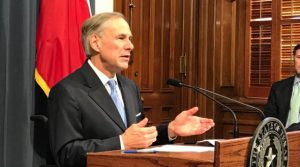 Texas Gov. Signs Bill Protecting Religious Freedom of Faith-Based Adoption Groups 06/16/17  Great things are happening in Texas. The government really is moving to protect its citizens and all Christians. Before it is over, we all just might end up in Texas!
"Texas Governor Greg Abbott has signed a bill into law that prevents the government from punishing faith-based adoption agencies that operate their organizations in accordance with their religious beliefs.
Abbott signed House Bill 3859 into law on Thursday that seeks to protect religious child welfare agencies from being forced to provide services that go against their convictions.
"A child welfare services provider may not be required to provide any service that conflicts with the provider's sincerely held religious beliefs," read HB 3859 in part.
"A governmental entity or any person that contracts with this state or operates under governmental authority to refer or place children for child welfare services may not discriminate or take any adverse action against a child welfare services provider on the basis, wholly or partly, that the provider … refuses to enter into a contract that is inconsistent with or would in any way interfere with or force a provider to surrender the rights created by this chapter."
Christian Apostasy/ Homosexuality/Transgendered
United Methodist Jurisdiction Rejects Church's High Court Ruling Against Lesbian Bishop 06/15/17  This denomination is really too far gone for any righteousness. It is riddled with apostates at every level, so they can't stand God's righteousness and will do everything they can to promote sin, especially when it deals with homosexuality.
1 Corinthians 6:9  Know ye not that the unrighteous shall not inherit the kingdom of God? Be not deceived: neither fornicators, nor idolaters, nor adulterers, nor effeminate, nor abusers of themselves with mankind, Nor thieves, nor covetous, nor drunkards, nor revilers, nor extortioners, shall inherit the kingdom of God. And such were some of you: but ye are washed, but ye are sanctified, but ye are justified in the name of the Lord Jesus, and by the Spirit of our God.

"The Western Jurisdiction of the United Methodist Church has rejected a ruling from the denomination's highest court calling for an openly lesbian bishop to be removed from office.
Earlier this year, the United Methodist Judicial Council ruled 6–3 that the election of Karen Oliveto as bishop violated Church law, specifically the ban on ordaining non-celibate homosexuals.
In a statement posted on their website Wednesday, the Western Jurisdiction argued that the Judicial Council "exceeded its authority" with their ruling and announced that they petitioned the high court on Monday to "reconsider" their decision.
Richard Marsh, counsel to the Western Jurisdiction, said in a statement that the brief was meant to help advance acceptance of the LGBT community within the church.
"The Western Jurisdiction College of Bishops believes it has an obligation to the wider LGBTQ community within the Church and beyond to point out the fundamental errors contained in this decision," stated Marsh.
In the brief, Marsh argued that Oliveto being in a same-sex marriage did not necessarily make her a "self-avowed practicing homosexual," which is the specific group the Book of Discipline says cannot be ordained."
Northern Illinois United Methodist Conference Commissions Deacon Who Identifies as Neither Male or Female 06/17/17  Suddenly there is a rash of bizarre sexual issues from the mainline denominations. God is giving them over to reprobate minds, and we can see it happening in real time! We are not reading about events in history, but actually watching as God turns people over to a reprobate mind for judgment.
This person is so confused about gender that it's hard to imagine why a church would want "it" in a position of authority, unless they also are in rebellion against God!
Genesis 1:27  So God created man in his own image, in the image of God created he him; male and female created he them.

"The Northern Illinois Conference of the United Methodist Church has commissioned as deacon a woman who identifies as "non-binary," only uses the letter M for a first name, and prefers the pronoun "they."
Sally Dyck, the bishop of the conference, commissioned M. Barclay on Sunday, along with three other women approved to serve as provisional deacons.
"Pour out your Holy Spirit upon M," Dyke said in laying hands on Barclay. "Send them now to proclaim the good news of Jesus Christ, to announce the reign of God and to equip the Church for ministry."
While United Methodists have ordained those who identify as "transgender" before, Barclay is the first who doesn't wish to identify as any gender.
"For me, once I was exposed to the reality of non-binary gender, it was for the first time recognizing who I am, and what made sense for me in how I carry my body, how I explain myself to the world and how I know myself to be internally. It's certainly not man nor woman," she told the United Methodist News Service."
ProLife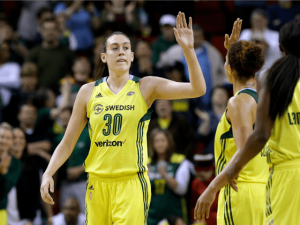 Seattle Storm First Pro Team to Partner with Planned Parenthood 06/16/17  This is mind boggling! It shows the depth of sin in the nation. PP kills 330,000 babies a year, but this team and league doesn't care. This sin is so deep and rebellious that it might bring God's judgment on this system because the money they make is going to kill babies; therefore, it is blood money!
Proverbs 28:5  Evil men understand not judgment: but they that seek the LORD understand all things.

"WNBA champions the Seattle Storm is the first professional sports team to announce a partnership with Planned Parenthood.
The club will launch its partnership with the nation's largest abortion provider on July 18, at its Stand with Planned Parenthood event, when it hosts the Chicago Sky during its only nationally televised game at the KeyArena in Seattle, reports the Guardian.
The special event will include a rally prior to the game and a silent auction. The team has pledged to donate five dollars of every ticket purchased to the abortion industry giant's affiliate, Planned Parenthood of the Great Northwest and the Hawaiian Islands.
"We are thrilled about this first-of-its-kind partnership," said Christine Charbonneau, CEO of the affiliate, reports ESPN. "The Seattle Storm owners made a decision to publicly support Planned Parenthood, making them the first professional sports team to make their voice heard and their stance known."
Earthquakes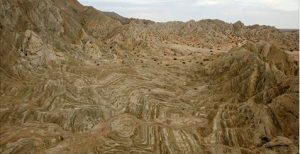 Warning Signs Abound for 'Big One' Earthquake Along San Andreas Fault 06/16/17  It seems there is one warning after another now about massive earthquakes hitting the West Coast! Based on the facts I presented in my book, "As America Has Done to Israel," I believe that a massive earthquake or series of earthquakes will hit on a day connected with national sin regarding abortion or homosexuality. California is really in God's face with its sin.
Psalm 107:33-34  He turneth rivers into a wilderness, and the watersprings into dry ground; A fruitful land into barrenness, for the wickedness of them that dwell therein.

"An earthquake more than 100 miles from Los Angeles might not seem like a big deal. However, a magnitude 8.2 earthquake is far from ordinary and there's plenty of geological evidence of past occurrences in Southern California. These markers foreshadow grave consequences for a region that's already on high alert for the next "Big One."
That term commonly refers to an earthquake similar to the 1906 quake that devastated San Francisco. That had an estimated magnitude of 7.8, well above the baseline of 7 that scientists consider a major earthquake. Seismologist Lucy Jones predicts that a San Andreas earthquake beginning at the Salton Sea could be as strong as an 8.2 if it got all the way to Paso Robles.
"We think Southern California is locked and loaded, that the stresses have really built up, and when things start unleashing, they could unleash for years," U.S. Geological Survey seismologist Ned Field told Smithsonian.com in 2015.
A study published earlier this year concluded that the land on either side of the San Andreas fault has been pushing against the other at a rate of more than 1 inch per year since 1857.
"So you expect that amount of accumulation of energy will be released in the future in a large-magnitude rupture, somewhere along the San Andreas," The last major earthquake near Los Angeles hit Fort Tejon in 1857 and registered a 7.9.
"With 300 miles of fault all going in the same earthquake, you then have everybody affected at the same time," says Jones. "The San Andreas is the one that will produce the earthquake that's going to cause damage in every city" in Southern California."
Yellowstone struck by new M4.5 earthquake + swarm — Have a plan , be prepared 06/15/17  This is an update regarding the latest earthquake in Yellowstone. Dutch Sinse says that tremendous pressure is building on the West Coast of the US, so I am watching him very closely.
2 Peter 2:1-2  But there were false prophets also among the people, even as there shall be false teachers among you, who privily shall bring in damnable heresies, even denying the Lord that bought them, and bring upon themselves swift destruction. And many shall follow their pernicious ways; by reason of whom the way of truth shall be evil spoken of.