As America Has Done to Israel: The eclipse and the flood
Obadiah 1:15
For the day of the LORD is near upon all the heathen: as thou hast done (to Israel), it shall be done unto thee: thy reward shall return upon thine own head.
God's Warning and Judgment on America/ Floods

"'This disaster is going to be a landmark event': Five feared dead in 'unprecedented' Harvey floods as 1,000 people are rescued and residents now brace for storm's second 'catastrophic' phase" 08/27/17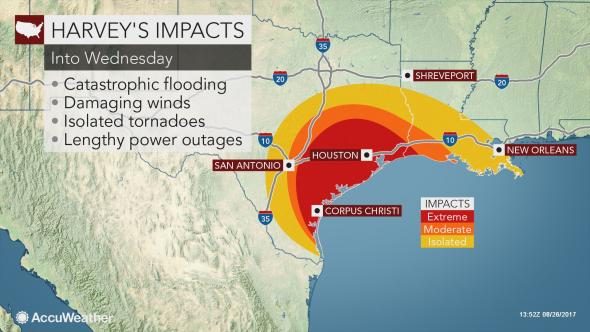 This disaster is going to linger for a coupe of weeks, but it started with the President's envoy meeting the Palestinians and Israelis in Israel to divide the land!
The disaster is so devastating that it is signaling some new phase in God's dealing with America. Texas is going to be hit with 50 inches of rain which will cause massive flooding. Remember, the hurricane hit just 4 days after the eclipse. On Monday there was no hurricane while on Friday a Cat 4 was slamming into Texas!
I see this hurricane as God's tool to call the nation into repentance. Sin is destroying the nation right before our eyes and the vast amount of the Church, especially the pastors, are spiritually anesthetized! What will it take for God's people to mobilize a massive amount of prayer for God to send an outpouring of the Holy Spirit and arrest the spirit of antichrist that is destroying the nation?
I believe this disaster is God's direct warning to the nation. What will it take to get God's people on their knees? On my YouTube shows, we are going to spend time in prayer crying out to the Lord in repentance, and asking Him to send an outpouring of the Holy Spirit to heal the land.
I will post a link to the show. All are welcomed. I feel it is now or never. If your church is not crying out to the Lord, then join our prayer.
Act 2:17 And it shall come to pass in the last days, saith God, I will pour out of my Spirit upon all flesh: and your sons and your daughters shall prophesy, and your young men shall see visions, and your old men shall dream dreams: And on my servants and on my handmaidens I will pour out in those days of my Spirit; and they shall prophesy: And I will shew wonders in heaven above, and signs in the earth beneath; blood, and fire, and vapour of smoke: the sun shall be turned into darkness, and the moon into blood, before that great and notable day of the Lord come: And it shall come to pass, that whosoever shall call on the name of the Lord shall be saved.

"Two people have been reported dead in Houston and another three are feared dead in Aransas County. The Category 4 hurricane has been downgraded to a tropical storm but the fresh concern is flooding
In Houston, residents are climbing to their attics to escape rising flood waters in the floors below
Emergency services completed more than 1,000 rescues across the state overnight on Saturday
One woman's body was seen floating down the street and entire coastal communities have been wiped out
The National Weather Service predicts another 50 inches of rain will fall and tornado warnings are in place
FEMA, the Federal Emergency Management Agency, said it would take several years to recover from Harvey
Donald Trump celebrated the response from emergency services who have so far rescued thousands
He vowed to visit the state once it was safe and said the 'good news is there is talent on the ground'
Local authorities say the catastrophe is only now unfolding and others warn the agony has 'just begun'"
As America Has Done to Israel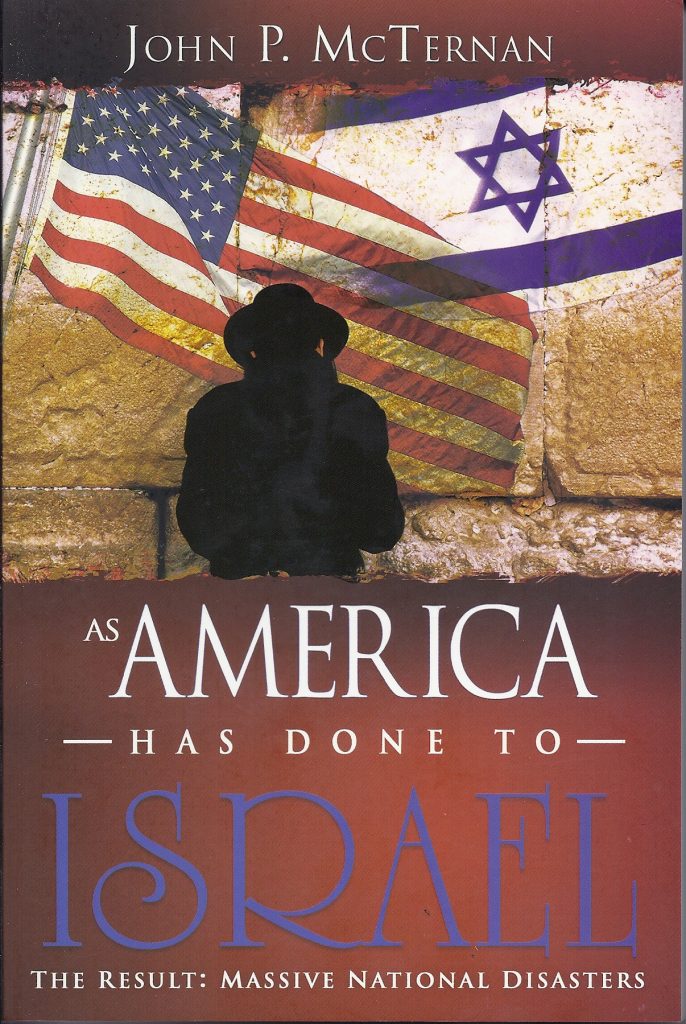 From the advertisement of the book: "John then reveals the direct correlation between America interfering with God's prophetic plan for Israel and incredible disasters hitting America. Starting in 1991 and continuing until today, as America touches the land of Israel and Jerusalem incredible disasters hit the US including:
The Perfect Storm

Hurricane Andrew

The Northridge Earthquake

Hurricane Katrina

The attack on 9/11

The Stock Market crash of 2008

The Joplin Tornado outbreak

(And now Hurricane Harvey!)
You will be amazed to see the correlation between the greatest earthquake in modern history and events in Israel!
The book explores Bible prophecy about Israel and shows the awesome wars starting in the Middle East including the creation of an Islamic caliphate. This results in all-out war between Israel and the surrounding Arab nations. This war is now forming as you read current events. Based on Bible prophecy, you can know what is about to happen in the Middle East and where events are leading. This book ties it all together.
After finishing As America Has Done to Israel, you will never see history or current events the same. You will see God working to fulfill His prophetic plan for Israel and the Second Coming of Jesus Christ. You will know how to personally avoid America's fatal mistake and line up with God's prophetic word and be blessed and protected.
If someone is looking for the proof of God, this is the book to read.
Order: As America Has Done
Israeli Ambassador Oren David, along with his staff, was personally given a copy of the book. This was the second time an ambassador was given a copy!