Bennett: How dare anyone call the land of Israel occupied?
                      Verse of the Day
Ezekiel 36:5 Therefore thus saith the Lord GOD; Surely in the fire of my jealousy have I spoken against the residue of the heathen, and against all Idumea, which have appointed my land into their possession with the joy of all their heart, with despiteful minds, to cast it out for a prey. 

Commentary
I really think that Naftali Bennett has the potential to become a great leader in Israel. He is a fearless defender of Israel and did not bend to Obama/Kerry. There seems to be a great anointing on him when he speaks. At this time, Israel needs leaders like Bennett!
I also posted a variety of articles giving you a good overview of what is happening of interest.
I think based on what Obama/Kerry did to Israel at the end of 2016, that 2017 is going to be a year of awesome prophetic events.
May the Holy God of Israel bless and protect you.
Joel 3:20 But Judah shall dwell for ever, and Jerusalem from generation to generation.
Israel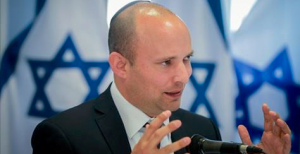 Bennett: How dare anyone call the land of Israel occupied?" 01/01/17
Joel 3:19-21  Egypt shall be a desolation, and Edom shall be a desolate wilderness, for the violence against the children of Judah, because they have shed innocent blood in their land. But Judah shall dwell for ever, and Jerusalem from generation to generation. For I will cleanse their blood that I have not cleansed: for the LORD dwelleth in Zion.

"The Obama administration abandoned Israel, "the only free democracy in the Middle East," Jewish Home chairman and Education Minister Naftali Bennett tells CNN.
Speaking with Jake Tapper after Secretary of State John Kerry's speech earlier this week, in which he criticized Israeli communities in Judea and Samaria as presenting an obstacle to peace, Bennett pointed out that Israel withdrew from Gaza in 2005 and gave the area to Palestinian Authority (PA) chairman Mahmoud Abbas. The result was a "terror state" in Gaza, as Hamas took over the region and has fired thousands of rockets at Israeli territory.
"There is already a Palestinian state formed in 2005 in Gaza and they turned it into a terror state. Anyone in their right mind cannot imagine forming another one right here in Jerusalem, our eternal capital. That would be insane," he stated."
Israel will stay here forever. No speech and no Security Council resolution will change that fact. 01/01/17  This is a very short video, but it is excellent and worth watching.
Amos 9:14-15  And I will bring again the captivity of my people of Israel, and they shall build the waste cities, and inhabit them; and they shall plant vineyards, and drink the wine thereof; they shall also make gardens, and eat the fruit of them. And I will plant them upon their land, and they shall no more be pulled up out of their land which I have given them, saith the LORD thy God.

"Standing on snowy Mount Hermon in the Golan Heights as people skied by in the background, Education Minister Naftali Bennett gave a message to the UN in light of the recent anti-Israel resolution that was passed in the UN Security Council and John Kerry's speech on his "vision" of PA-Israel peace in which he heaped blame on Israel.
"Im standing at Mount Hermon, Israel's tallest mountain. It's a thriving ski center, full of tourists, as you can see."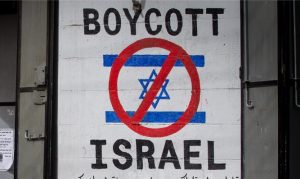 Op-ed: This is how they can now try to strangle Israel 01/02/17  This is a great article very clearly laying out what Israel faces now in the United Nations. Make sure that you read this article.
Think of this: Iran is now free of the UN while to the UN Israel is an state! This happened by the union of the Hard Left mind of the West and Islam! I see this thinking getting stronger in an attempt to destroy Israel.
With this unity against Israel, WW3 can't be far off! When the dust clears after this war, Israel will be free to build the Third Temple. The reason is God broke the back of Islam. God's prophetic clock is now accelerating!
Isaiah 5:20  Woe unto them that call evil good, and good evil; that put darkness for light, and light for darkness; that put bitter for sweet, and sweet for bitter!

"UN Resolution number 2334, which condemned as "illegal" all Jewish life in Judea and Samaria thanks to the shameful abstention of the United States, can have serious consequences for the Jewish State.
It begins at the Hague Court: any Israeli, civilian or military, involved in the "settlements", will be liable to judgment for violating the Geneva Convention. The Israeli army, which administers areas B and C, may be indicted if demolishes the homes of terrorists, if it expropriates the land for reasons of "security", if it plans new Israeli homes. The decision is now in the hands of the Hague prosecutor, Fatou Bensouda, who has already opened an investigation about the "Israeli settlements," believing they constitute a "war crime." Israeli military personnel and politicians could be subject to warrants if they land in London, as occurred with Tzipi Livni.
The UN resolution is a spectacular victory for the BDS, the boycott of Israel, which already has garnered successes in Europe and is now galvanized by the vote at the UN. Companies involved in the construction of the anti-terrorism fence may be subject to lawsuits in many European countries, such as the Netherlands and England.
The resolution asks the UN Secretary General to report every three months with respect to the resolution, meaning Israel is under special surveillance. The resolution separates Israel from the land occupied by Jordan from 1948 to 1967 (including the Old City of Jerusalem), paving the way for sanctions against Israel, on the mendacious model of apartheid, treating Israel as if it is like the once racist South Africa."
Israel/ American Politics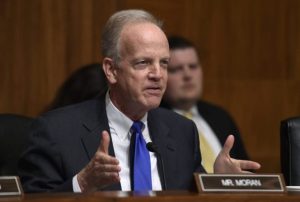 Senate Moves To Denounce UN For Anti-Israel Resolution 01/02/17  This is wonderful news, but why are they not condemning Obama? He is the source of this attack against Israel!
"Congressional Republicans are moving quickly to denounce the United Nations for its recent Security Council resolution deeming all Israeli settlements "flagrant violation[s] of international law."
More than 100 members of Congress have formally condemned the resolution, the Times of Israel reported.
GOP lawmakers in both chambers have decided to introduce resolutions targeted at the UN once Congress reconvenes. Kansas Sen. Jerry Moran and Florida Rep. Dennis Ross are both slated to introduce disapproval resolutions against the international body.
Senate Majority Leader Mitch McConnell (R-Ky.) indicated that he did not know whether the chamber would vote on Moran's resolution or a similar one."
Hard Left/ Islam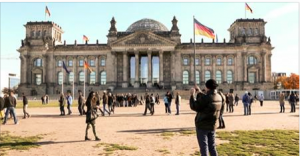 To Islamists, the Germans are a bunch of cowards 01/01/17  For once, I am in 100 percent agreement with the Muslims. It is not only the Germans, but most of the Europeans also are cowards.
They did not stand for the Bible, followed that by allowing the babies to be killed in the womb, then the destruction of the marriage unit and now the Muslims. The Europeans are conditioned by generations of cowardliness and mocking God, so now the Muslims are in their midst, and they have no courage to stand against them. There is no power in the pulpits,
The only future for Europe is bloodshed as the Muslims move to take over. The Muslims sense the weakness and are moving to fill the void. The collapse of Europe is coming very fast.
Psalm 94:16  Who will rise up for me against the evildoers? or who will stand up for me against the workers of iniquity?

"It is no secret that Islamists consider the Germans as a bunch of cowards. "You love life, we love death", they continue to repeat. Because wherever they look, the combatants of Allah see only people and governments only too ready to capitulate.
And Germany is Europe's soft underbelly. The Bundeswehr, Germany's army, already belongs to history; the country has welcomed more than one million Muslims; German ministers envision the creation of an "official Islam", while German churches are closing at weekly rythm; the Sharia courts are already operating; comedians such as Jan Bohmermann are criminalized and the "night of Cologne" with its mass sexual attacks on women has already been justified by feminists and multiculturalists."
Islam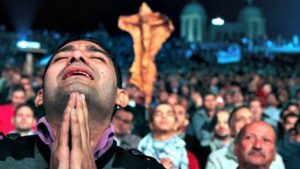 CHRISTIAN WORSHIP IS 'WORSE THAN MURDER AND BLOODSHED' 01/01/17  This article shows the real teachings in the Koran about Christianity. The Muslims despise real Christianity in which Jesus Christ is the Holy God of Israel, who came in the flesh to save mankind from sin.
The teachings of Islam completely reject the fundamental truth of the Bible and in fact believing it is the worst sin in Islam!!!
1 Timothy 3:16  And without controversy great is the mystery of godliness: God was manifest in the flesh, justified in the Spirit, seen of angels, preached unto the Gentiles, believed on in the world, received up into glory.

"For an idea on why Egypt's Coptic Christians and their churches are constantly under attack—most recently last Sunday, when a church was bombed, killing at least 25 Christians—one need merely listen to the words and teachings of some of the nation's Muslim preachers.
Take Dr. Ahmed al-Naqib, for instance. He has studied at the best Islamic madrassas, including Al Azhar, authored numerous books on doctrine, received awards and decorations for his academic achievements, and regularly appears on television. In one video he appears discussing an earlier Muslim mob attack on a church in Egypt, which the media and government always denounce as fitna, an Arabic word that means temptation or discord and which Islam commands Muslims to oppose.
Citing revered Islamic texts including the Koran, Dr. Naqib explained that the open display of shirk—the greatest sin in Islam, associating someone else with God, which the Koran accuses Christians of doing via the Trinity—"is the worst form of fitna, worse than murder and bloodshed."
In other words, and as he went on to make perfectly clear in the remainder of the video, fitna (or discord) is not when Muslims attack Christian churches—far from it—but rather when Christians are allowed to flaunt their shirk (or "blasphemies") in churches near Muslims. Fighting that—even to the point of "murder and bloodshed"—is preferable."
American Politics/ Israel/ The Coming Middle East War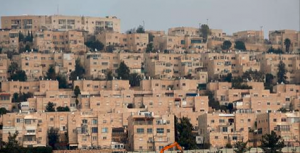 Kerry Yearns for Peace in a Vanished Middle East 01/01/17  Finally, the media is learning that the "peace process" is dead and in reality, only war looms in the future. Islam is going to meet its doom when the Muslims try and take Jerusalem.
Joel 3:1-2  For, behold, in those days, and in that time, when I shall bring again the captivity of Judah and Jerusalem, I will also gather all nations, and will bring them down into the valley of Jehoshaphat, and will plead with them there for my people and for my heritage Israel, whom they have scattered among the nations, and parted my land.

"This is true. But Israel has dismantled settlements before. It did so in 2005 in Gaza. At the time, the George W. Bush administration committed in return to acknowledge that some of the population centers in and around Jerusalem would remain in Israel if a two-state solution could be reached.
Obama, as I wrote earlier this week, abandoned this promise in his first year in office. The U.N. Security Council resolution that the U.S. allowed to pass on Friday says that all of East Jerusalem is now occupied territory. Why would Israel trust the U.S. to keep its commitments going forward after Obama discarded those made by his predecessor?"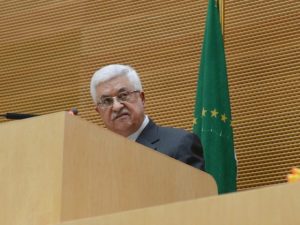 Abbas: 2017 Will Be 'The Year of the Palestinian State' 01/01/17  If Abba and the UN push for a Palestinian State, then 2017 will be a year of war. In the end, watch for Jerusalem to become the epicenter of world events.
Luke 21:24  And they shall fall by the edge of the sword, and shall be led away captive into all nations: and Jerusalem shall be trodden down of the Gentiles, until the times of the Gentiles be fulfilled.

"Palestinian Authority President Mahmoud Abbas on Saturday told Fatah party officials that 2017 would be "the year of the independent Palestinian state."
At a torch-lighting ceremony marking the 52nd anniversary of Fatah's founding, Abbas hailed the recent UN anti-settlement resolution as a diplomatic victory.
"The settlements are illegal, and in recent days, we were given an unpreceWorld War 3dented decision regarding this issue," he told members of his party at the ceremony, held at the grave of former PLO leader Yasser Arafat in Ramallah, Channel 10 news reported."
Christianity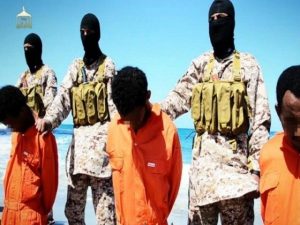 Report: 90,000 Christians Killed for Their Faith in 2016 01/02/17  Not surprisingly, Islam is leading the charge to murder Christians throughout the world.
If they gain power in America, they will act out killings just like in other Islamic nations. I really see Islam as a curse on the earth.
"Christians are targeted primarily for two reasons, Introvigne said, "first because their proclamation of peace disturbs more belligerent groups; and second, because their social teachings on life, family and poverty are opposed by powerful forces."

While in the past century, atheistic communist regimes were the greatest persecutors of Christians, Introvigne added, the geopolitical landscape has changed considerably since then and the actors have changed as well.

While "Communism's last salvoes" are still responsible for some ill-treatment of Christians, Introvigne told Breitbart, "Islamic ultra-fundamentalism" has taken its place as the number-one agent of persecution.

Introvigne's findings coincide with those of other scholars and human rights groups. According to the 2016 "World Watch List," for example, published by the Open Doors organization, nine out of the top ten countries where Christians suffer "extreme persecution" had populations that are at least 50 percent Muslim."
North Korea Watch/ World War 3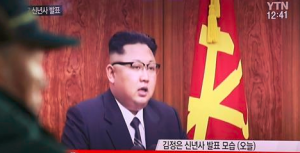 North Korea's leader Kim Jong Un hints at long-range missile test launch 01/02/17  Remember, that his goal is strike America with a nuclear weapon. He is working 24/7 with a missile that can reach the US!
"North Korean leader Kim Jong Un said Sunday that his country is finalizing preparations for a test launch of an intercontinental ballistic missile, which would mark an advance in its attempt to build a nuclear weapon capable of reaching the U.S.
Kim, delivering his annual New Year's address from Pyongyang on state television, said that after testing what the North claims was its first hydrogen bomb last year, preparations for launching an intercontinental ballistic missile have "reached the final stage."

Genesis 26:4  And I will make thy seed to multiply as the stars of heaven, and will give unto thy seed all these countries; and in thy seed shall all the nations of the earth be blessed;