Bill to create panel that could remove Trump from office quietly picks up Democratic support
                  Verse of the Day
Proverbs 24:21 My son, fear thou the LORD and the king: and meddle not with them that are given to change (rebellion): 
Commentary
I have been reporting that the Dems would try this. They have numerous Hard Left psychiatrists ready to state that the President is not mentally fit for office. This is really dangerous for the country, and I think that it is a clear case of trying to create a coup to overthrow the elected government of the United States. Look at just how desperate and bold they are to do this!
Was Obama fit for office as a pathological liar? How about Clinton as an out of control sex maniac and rapist? The Democrats are really pushing the nation towards an ugly confrontation. Remember that the Hard Left reprobate mind can only destroy and not build.
Maybe it is time that military think about defending the President against domestic enemies trying to destroy his presidency! Some of these Democrats need to go to jail for treason.
May the Holy God of Israel bless and protect you.
Hebrew 9:28 So Christ was once offered to bear the sins of many; and unto them that look for him shall he appear the second time without sin unto salvation.
American Politics/ Hard Left
Bill to create panel that could remove Trump from office quietly picks up Democratic support 07/01/17
Treason: "the offense of attempting by overt acts to overthrow the government of the state to which the offender owes allegiance or to kill or personally injure the sovereign or the sovereign's family"

Military oath: "I, _____, do solemnly swear (or affirm) that I will support and defend the Constitution of the United States against all enemies, foreign and domestic; that I will bear true faith and allegiance to the same; and that I will obey the orders of the President of the United States and the orders of the officers appointed over me, according to regulations and the Uniform Code of Military Justice. So help me God."

"For months, House Minority Leader Nancy Pelosi and other Democratic leaders have privately counseled their more militant members to forswear talk of impeaching President Trump, telling them the political support for such a step simply doesn't exist in the GOP-controlled Congress. But 25 House Democrats, including the ranking member of the House Judiciary Committee, are now pushing an equally radical alternative: They are backing a bill that would create a congressional "oversight" commission that could declare the president incapacitated, leading to his removal from office under the 25th Amendment to the U.S. Constitution."
American Politics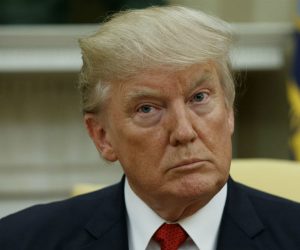 Trump on States Refusing Voter Data: 'What Are They Trying to Hide?'  I didn't think this would be easy. This is going to take muscle, like subpoenas from the Justice Department.
"After at least 25 states have challenged or refused to comply with requests for voter registration data, President Donald Trump took to Twitter Saturday blasting the two dozen states, asking "what are they trying to hide?"
In the Trump adminstrations's quest to prove that illegal votes cost him the popular vote in the November election, The Presidential Advisory Commission on Election Integrity, formed last month via an executive order by Trump, asked the 50 secretaries of state this week to provide the voter data, The Hill and The Washington Post report.
Among the states objecting so far are California, Connecticut, Indiana, Iowa, Kentucky, Massachusetts, Maine, Minnesota, Mississippi, New Mexico, Nevada, New York, North Dakota, Ohio, Oklahoma, Pennsylvania, Rhode Island, Tennessee, Utah, Vermont, Virginia, Washington and Wisconsin."
Iran/ Israel/ The Coming Middle East War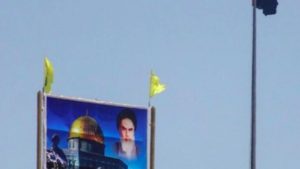 Iran Erects Flag on Israel's Border: 'We're Coming' 06/30/17  Notice that the goal is Jerusalem! Israel is God's trap for the Muslims and Jerusalem is the bait. The Muslims are crushed when they come with their massive jihad and this defeat will break the back of Islam. The end time religion is paganism and not Islam.
Isaiah 2:12, 17-19  For the day of the LORD of hosts shall be upon every one that is proud and lofty, and upon every one that is lifted up; and he shall be brought low: (17) And the loftiness of man shall be bowed down, and the haughtiness of men shall be made low: and the LORD alone shall be exalted in that day. (18) And the idols he shall utterly abolish. (19) And they shall go into the holes of the rocks, and into the caves of the earth, for fear of the LORD, and for the glory of his majesty, when he ariseth to shake terribly the earth. (20) In that day a man shall cast his idols of silver, and his idols of gold, which they made each one for himself to worship, to the moles and to the bats;

"On the banner is the Iranian flag. Here is a visible presence of Iran just a stone's throw from Israel. It's not the only Iranian symbol here. On a hill overlooking new houses being constructed in Metulla is another huge poster with a photo of the Dome of the Rock. The face of Ayatollah Khomeini glowers down over the dome and Hezbollah has written "we are coming" in Hebrew and Arabic. They've put a giant Palestinian flag next to the poster.
The message is clear, as it is disconcerting. Here is Iran glowering down on Israel from the north. As we toured the border area with Lt. Col. (Res.) Sarit Zehavi, the head of Alma, an organization that gives briefings on Israel's security Challenges on the Northern Border, what should be a tense situation seemed quiet. This area has known war for many years. There is an old British police fort here from the 1930s when terror also struck at Jewish communities. Zehavi stresses that the situation along the Lebanese border has not affected tourism or housing prices, and the new construction is evidence of that."
Bennett: We won't allow Iran to establish land corridor to Syria 07/02/17  This is yet another flashpoint to start the all-out Middle East war. Iran is trying to revive the Persian Empire stretching to the Mediterranean Sea. This will give Iran direct access to Israel. Israel has warned that it will not allow this access and it is a red line. Once again, Israel warned Iran but the warning is useless.
Iran is going to push toward Israel until it is stopped. The day of this war is fast approaching because Iran wants the war. The madmen of Iran want Jerusalem!
1 Thessalonians 1:10  And to wait for his Son from heaven, whom he raised from the dead, even Jesus, which delivered us from the wrath to come.

"Education Minister Naftali Bennett on Sunday said Israel will not allow Iran to establish a land corridor to Lebanon and Syria by way of Iraq, which the Islamic Republic is seeking to use to shore up its supply lines to its Syrian and Lebanese proxies.
"Iran is trying to create a contiguous land corridor from Iran to Iraq, Syria and Lebanon. We will not allow this to happen," Bennett, who heads the Orthodox-nationalist Jewish Home party, told Army Radio.
Senior Israeli officials have previously warned of Iranian efforts to set up a land passage from Tehran to Beirut, which Intelligence Ministry Director-General Hagai Tzuriel told The Times of Israel in a March interview would help Iran cement its presence in Syria, something Israel views as a strategic threat."
As the World Has Done to Israel
After UN hosts 2-day anti-Israel event, Israel's envoy says it colludes with terror supporters 07/02/17  The UN is just overflowing with Israeli haters! Every chance they get, leaders in UN functions attack Israel. It is like the official sport of the UN to attack Israel.
Zechariah 2:8  For thus saith the LORD of hosts; After the glory hath he sent me unto the nations which spoiled you: for he that toucheth you toucheth the apple of his eye.

The Keynote speaker: "Jody Williams, the keynote speaker at the forum on Friday, urged attendees to make "life hell" for Israel until it withdraws from Palestinian territory."
"Israel's Ambassador to the UN Danny Danon accused the United Nations of "colluding with supporters of terror seeking to harm Israel," following a two-day panel Thursday-Friday marking "50 years of occupation" in which groups Israel says have links to Palestinian terror organizations participated.
"It is beyond comprehension that UN funds are supporting organizations which aid terrorists and incite against Israel," Danon said in a statement about the event, which was organized by the Committee on the Exercise of the Inalienable Rights of the Palestinian People and held at UN headquarters in New York."
Islam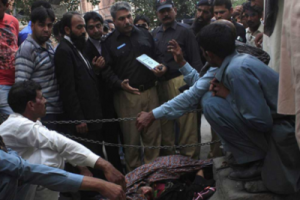 Girl, 13, Honor-Killed by Family — on Order of Judge 07/02/17  Do we want this in America? This is what comes with Muslims as they flood into Europe and try to get into America. Honor killing like this is part of real Islam. What you had in Pakistan is a rebellious 13 year old girl who was murdered for running away from home. The order was given by a Sharia law judge.
This barbarianism is part of Islam and comes with the Muslims as they gain control of a nation. They might hide it at first, but as they gain power, Sharia law is practiced in the open. This is exactly what now is happening in Europe. It will happen in America if we don't stand against Islam at every turn. We can't let the Muslims gain a foothold in America.
Psalm 19:7  The law of the LORD is perfect, converting the soul: the testimony of the LORD is sure, making wise the simple.

"A teenage girl was reportedly murdered by her relatives allegedly on the orders of a tribal jirga in Khyber Agency on Friday, in what the local political administration said was a case of 'honour' killing.
The jirga had issued the orders to kill 13-year-old Naghma after it emerged that she had allegedly attempted to run away with two young men, an official said.
After she allegedly ran away with them, the boys abandoned Naghma during the journey "out of fear". She was later taken into custody by the security forces and released on bail upon assurance by the girl's relatives that they would not kill her, Assistant Political Agent Niaz Mohammad told local reporters.
However, despite their assurances, Naghma's relatives shot her dead three days later inside a house in Landi Kotal tehsil and silently buried her body in a local graveyard."
Islam/ Christianity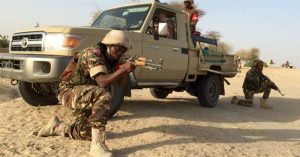 Boko Haram Leader: There is No Way for Christians and Muslims to Work Together"American "Fear of Sharia" Is Anything but "Silly" 07/02/17  This is a violent and bloodthirsty Muslim terrorist group, but on this topic their leader spoke the truth. In what Muslim nation do we see them working together with Christians? I don't know of any. The Muslims all work to subdue, subjugate or eliminate Christianity. This is exactly what is happening now in Europe. There are enough Muslims in Europe to start the submitting process, which they are well along the road of doing.
2 Corinthians 3:17  Now the Lord is that Spirit: and where the Spirit of the Lord is, there is liberty.

"The leader of the Boko Haram terrorist group recently posted a video message in which he said that it is impossible for Muslims and Christians to live together peaceably.
The Christian Post reports that Boko Haram is responsible for the deaths of over 20,000 people. The group particularly targets Christians and their churches and schools.
The group's leader, Abubakar Shekau, said in the video that it is impossible for Muslims and Christians to work together:
"My message is to Islamic clerics in Nigeria who despite their position are giving wrong interpretation to the Holy Koran; you are playing with hell fire. You have to be careful because Koran has divided mankind into three; some are believers, some are hypocrites and some are nonbelievers. There is no way we Muslims in mosques and Christians in churches and you think we can work together."
Hard Left/ Islam
Parents sue schools over collusion with 'Hamas front' 06/30/17  This is such good news. It seems that the nation is now really pushing back against the Hard Left and especially against Islam. This is huge to go into court and show that CAIR is a terrorist organization as it is identified in several Arab nations!
We need push back like this all over America to keep Islam isolated and so it doesn't become mainstream in America. I am so blessed that Americans have not rolled over to play dead like the Europeans have.
Ephesians 6:13  Wherefore take unto you the whole armour of God, that ye may be able to withstand in the evil day, and having done all, to stand.

"Parents suing San Diego schools over an "anti-Islamophobia" campaign have revised their complaint to focus on the radical Islamic origin of the group that initiated the program.
As WND reported, the San Diego chapter of the Council on American-Islamic Relations was formally approved by the school board in March to help develop a plan to "combat Islamophobia and the bullying of Muslims students."
That lead to a lawsuit by parents charging the program is unconstitutional because it appears to show a preference for one religion over another.
The updated complaint adds focus on CAIR's origin as a front group for the Palestinian terrorist group Hamas and its status as a religious organization while showing how the scheme violates California law, the Investigative Project on Terrorism reported.
The complaint points out CAIR is regarded by the FBI as a Hamas front group and by a Gulf Arab state as a terrorist organization. CAIR has sued the authors of a WND Books exposé, "Muslim Mafia: Inside the Secret Underworld That's Conspiring to Islamize America," which documented the group's radical ties."
Science: 666 Surveillance System/ Image of the Beast/ Transhumanism/ Singularity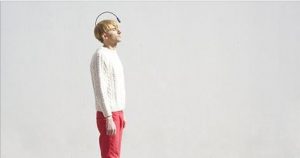 Humans of the near future 07/01/17  This is a great article about how close mankind is to becoming a Cyborg! It is coming fast and so it is up Jesus to put an end to this madness. I believe that the Image of the Beast will be something like a Cyborg. It will not be human, but it will be man's attempt to create a machine in his image! Man becoming like a god: the creator!
Revelation 13:14  And deceiveth them that dwell on the earth by the means of those miracles which he had power to do in the sight of the beast; saying to them that dwell on the earth, that they should make an image to the beast, which had the wound by a sword, and did live. (15) and he had power to give life unto the image of the beast, that the image of the beast should both speak, and cause that as many as would not worship the image of the beast should be killed.

"Cyborg Nest is just one of a growing cluster of 'biohacker' startups offering a variety of sense-augmenting implants, with body enhancements, prosthetics and genetic modifications are increasingly popular. Pittsburgh-based Grindhouse Wetware, for instance, has been developing 'implantables' since 2012, such as Circadia, a device that sends biometric data wirelessly via Bluetooth to a phone or tablet, and Northstar, which allows gesture recognition and can detect magnetic north (as well as the rather gimmicky feature of mimicking bioluminescence with subdermal LEDs).
What does it mean to be human? The answering of this existential puzzler has powered progression for millennia, but now, as nascent technologies fuse physical, digital and biological worlds, it has never been more complex, and critical, to define the age-old question. Alarmingly, we are hurtling inexorably towards the 'singularity' – a hypothetical point when artificial intelligence advances so much that humanity will be irreversibly disrupted. But, in fact, the migration from man to machine has already started."
Health and Nutrition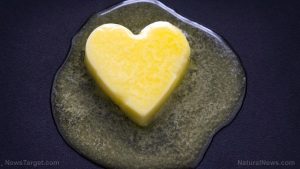 American Heart Association wants you to stop using butter and start using toxic vegetable oils again 07/01/17  There is absolutely nothing wrong with butter. It is the vegetable oils that wreck havoc on your system. This is why I call them the Babylonians! For more information, see God's Health System blog.
3 John 1:2  Beloved, I wish above all things that thou mayest prosper and be in health, even as thy soul prospereth.

"The American Heart Association has just issued some curious advice to cardiologists, saying that people should stop consuming butter and replace it with vegetable oils instead. While it's not surprising to see a group with strong ties to Big Pharma promoting such careless advice, it is very concerning to think of the potential effects it could have on public health if it is followed.
The problem is that polyunsaturated fats like corn oil and canola oil pose their own set of risks. They promote inflammation, which can lead to cancer, and slow the metabolism. If it's not enough to make you start running in the opposite direction to hear that nearly all canola oil is GMO, consider the fact that it suppresses thyroid function and immunity and needs extra processing in your body because it contains toxins. Yet they want us to believe that a chemical that was not put on this Earth for human consumption is really so much better for us than natural butter that came from a cow?
Meanwhile, corn oil is so bad that even some food manufacturers, who are not usually known for placing a high priority on healthy ingredients, are eschewing it and other GMO oils like soy and canola."