BREAKING UPDATE: Findings in Upcoming IG Report "Devastating" — Obama Interfered More Than Vlad Putin!"
Verse of the Day
Psalm 2:3 Let us break their bands asunder, and cast away their cords from us. (4) He that sitteth in the heavens shall laugh: the Lord shall have them in derision. (5) Then shall he speak unto them in his wrath, and vex them in his sore displeasure.
Commentary
This is so exciting. We've waited such a long time to break the deep state and start draining the swamp, and it looks like we are right on verge of it. There is lots of prayer for the President and breaking the deep state, so with all this prayer, it seems the Lord now is moving against B. Hussein and the deep state! What a time we are living it.
The Lord will get all the glory for this!
May the Holy God of Israel bless and protect you.
Proverbs 14:34 Righteousness exalteth a nation: but sin is a reproach to any people. 
The Bottom of the Deep State Swamp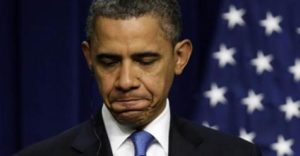 BREAKING UPDATE: Findings in the Upcoming IG Report Are Said to be "Devastating" — Obama Interfered in Election More Than Vlad Putin!"
"Joe DiGenova: The Horowitz report is coming out in May or early June. There's another report that everyone has forgotten about involving James Comey alone. That will be out in two weeks. That report is going to be a bombshell. It is going to open up the investigation on a very high note and there are going to be criminal referrals in it.

According to Paul Sperry, "FBI agents Joe Pientka and Mike Gaeta, along with DOJ official Stu Evans, are figuring prominently as witnesses in IG Horowitz's investigation of department FISA abuses. The findings in the forthcoming IG report are said to be "devastating.""

Paul Sperry then added something we already knew, it appears Barack Obama and his administration had a heavier hand in interfering in the 2016 election than Putin!"
Angola's Amazing Action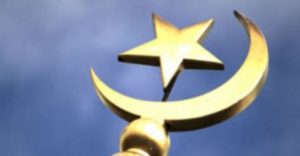 "Angola bans Islam and shuts down all mosques across the country because it 'clashes with state religion of Christianity'" (This site has great information but I seldom post it because of lewd pictures on the right hand column. The pictures were OK when I posted this article)
This is amazing action by Angola. The government fully understands the danger Islam poses to all nations. Because the West rejects the Bible and the God of Israel, Islam is moving in will attempt to destroy anything associated with Christianity. The Hard Left and Muslims are in bed together over their wanting to destroy Christianity!
Revelation 22:20 He which testifieth these things saith, Surely I come quickly. Amen. Even so, come, Lord Jesus.

"Angola has reportedly declared Islam illegal and ordered for all of the country's mosques to be closed down. Minister of culture Rosa Cruz e Silva said that mosques in the largely Christian country would be closed until further notice. She described Islam as a 'sect' that would be banned as counter to Angolan customs and culture"
Wages of Sin is Death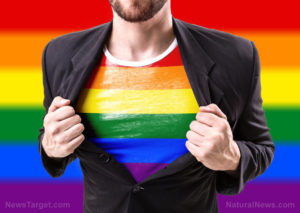 "CDC admits HIV is exploding among transgender women… total silence from left-wing media, just like with the spread of anal cancer among homosexuals" There isn't to much to add to this medical finding.
"It used to be that AIDS was widely regarded as the "gay disease." But now it's a transgender disease as well, with new data published by the U.S. Centers for Disease Control and Prevention (CDC) showing that an astounding one in seven transgender "women" are infected with HIV."
War Against Christianity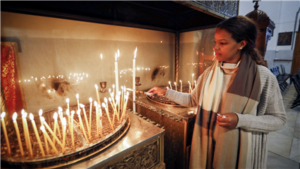 "ANALYSIS: Jewish Sages on the Global Islamist War Against Christians"
This article is a warning to Christians from Rabbis about the danger of the world-wide attack on Christians. We are being warned by Rabbis of the great danger we face from the Muslims. We must stand up in America against the terror aimed against us.
Proverbs 1:23 Turn you at my reproof: behold, I will pour out my spirit unto you, I will make known my words unto you.

"Islamist terror against Christians and churches has been constantly on the rise as a quick look at the website of the watchdog group, Religion of Peace learns.

Many of the recent terror attacks against Christians have taken place in Nigeria where Christian girls are being kidnapped and forced to marry Muslim men, Pastors are abducted randomly and churches care torched, vandalized or destroyed."
Abba Father's International Fellowship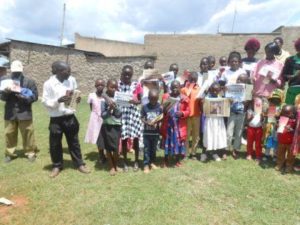 Dear in Christ Pastor David, greetings to you and the Family.
We pray that you are fine in the Lord. God  enabled to reach to as many people with the Newsletters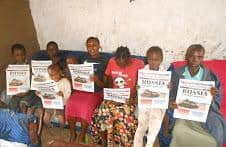 Message ,and I saw His hand delivering men and women in a special way. I was able to distributes the Materials ,through doing this God brought eleven to His Kingdom as a result.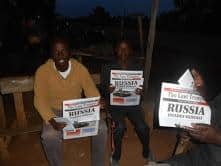 I have attached pictures to you and God bless you as we share His Love to us.
 In Christ.
Brother B.
Revelation 22:20 He which testifieth these things saith, Surely I come quickly. Amen. Even so, come, Lord Jesus.
If you like our ministry, please consider making a

donation

to keep us going. May the Holy God of Israel bless you!