California Contends Feds Must Prevent Californians From Giving Birth
Verse of the Day
Romans 1:28 And even as they did not like to retain God in their knowledge, God gave them over to a reprobate mind, to do those things which are not convenient;
Commentary
Now this is the logic of the reprobate mind. California needs easy ways to prevent or kill babies in the womb because of the cost of children! This is crazy enough except the state then opens its doors to millions of illegal aliens which cost the state untold amounts of money.
So the logic is to prevent or kill the babies of Americans, but then make it a sanctuary state for the world! I think the reality is they just love killing the babies in the womb because they are reprobates.
Looking for the Blessed Hope, the Groom coming for his bride:
Ephesians 4:22 That ye put off concerning the former conversation the old man, which is corrupt according to the deceitful lusts; And be renewed in the spirit of your mind; And that ye put on the new man, which after God is created in righteousness and true holiness.
Reprobate Mind in Action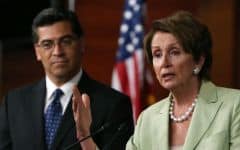 "California Contends Feds Must Prevent Californians From Giving Birth"
"California Attorney General Xavier Becerra argued in the U.S. District Court for the Northern District of California that a regulation issued by the U.S. Department of Health and Human Services would prevent an insufficient number of California women from conceiving and giving birth to children.

In California's view, he argued, the problem is not that the federal government — under Obama's regulation — was forcing Christians to act against their faith in actions that resulted in the destruction of innocent life. The problem is that under President Trump's regulation, more babies might be conceived and born in California, and the state would be "forced" to pay for them.

In Becerra's view, babies that are not born are economically better than babies that are.

"Contraceptives are among the most widely used medical services in the United States and are much less costly than maternal deliveries for women, insurers, employers, and states. Consequently, the use of contraceptives has been shown to result in net savings to women and to states," he argued in his first complaint to the court.

"In California," Becerra told the court, "48 percent of all pregnancies were unintended in 2010. Of those unplanned pregnancies that resulted in births, 64.3 percent were publicly funded, costing California $689.3 million on unintended pregnancies."

Judge Gilliam embraced Becerra's argument in issuing his injunction against the Trump regulation."
Hard Left Destruction of America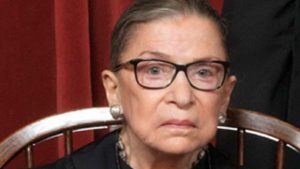 "Ruth Bader Ginsburg's Notorious Impact on America" It turns out that Ginsburg was one of the leaders in destroying American culture. She is a true reprobate and wants to destroy anything that can be connected to God. She is a real hater of the family unit with a man and woman.
She is near death so soon she will meet with the God she hated so much. She will stand before his court and pay the price for all the sin she promoted including killing the babies in the womb!
"Such rejection extends to sexually segregated groups that "furnish educational, financial, social and other assistance to their young members," stated the report, which specified the Boy Scouts, Girl Scouts, Future Farmers of America, Boys' Clubs of America, Big Brothers of America and the Naval Sea Cadet Corps.

"The Boy Scouts and Girl Scouts, while ostensibly providing 'separate but equal' benefits to both sexes, perpetuate stereotyped sex roles to the extent that they carry out congressionally-mandated purposes," the report stated. "36 U.S.C. §23 defines the purpose of the Boy Scouts as the promotion of '…the ability of boys to do things for themselves and others, to train them in scoutcraft, and to teach them patriotism, courage, self-reliance, and kindred virtues….'

"The purpose of the Girl Scouts, on the other hand, is '…to promote the qualities of truth, loyalty, helpfulness, friendliness, courtesy, purity, kindness, obedience, cheerfulness, thriftiness, and kindred virtues among girls, as a preparation for their responsibilities in the home and for service to the community….' "

The report advocated integrating the other four groups mentioned because they had no counterparts for girls and they "provide valuable training and social activity not readily obtainable elsewhere to female children and adolescents," the report stated. Ginsburg and Feigen-Fasteau's agenda also meant fundamentally redefining roles within the family."
World War 3: China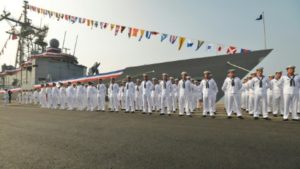 "'At any cost': China warns US Navy over Taiwan" Taiwan is certainly a flashpoint for WW3.
"A senior Chinese military official warned the US Navy Tuesday against any "interference" in support of Taiwan's independence, saying that Beijing would defend its claim to the island "at any cost".

General Li Zuocheng, a member of the Central Military Commission, made the remarks during a meeting in Beijing with Admiral John Richardson, the chief of US naval operations.

China sees Taiwan as part of its territory to be reunified, despite the two sides being ruled separately since they split in 1949 after a civil war won by Mao Zedong's communists."
World War 3: Russia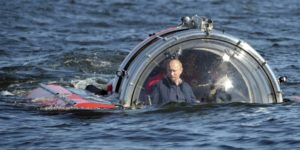 "Russian media threatens Europe with 200-megaton nuclear 'doomsday' device" More rhetoric about the horrific weapons that could be used during WW3.
"Russian media appeared to threaten Europe and the world with an article in MK.ru, saying that a new nuclear torpedo could create towering tsunami waves and destroy vast swaths of Earth's population.

Russia's "Poseidon" nuclear torpedo, which leaked in 2015 before being confirmed by Russian President Vladimir Putin in March 2018, represents a different kind of nuclear weapon.

"Russia will soon deploy an underwater nuclear-powered drone which will make the whole multi-billion dollar system of US missile defense useless," MK.ru said, according to a BBC translation, making reference to the missile shield the US is building over Europe.

"An explosion of the drone's nuclear warhead will create a wave of between 400-500 (1,300-16,00 feet) meters high, capable of washing away all living things 1,500 (932) kilometers inland," the newspaper added."
Hard Left Religion Against Israel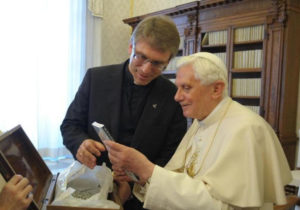 "World Council of Churches trainees use antisemitic rhetoric, advocate BDS" The WCC from its beginning has been against Israel. This organization is friendly towards Islam, but always is against Israel.
All the mainline denominations belong to the WCC, so you know how bad it is.
"The World Council of Churches (WCC) is training volunteers to promote boycotts of Israel and engage in antisemitic rhetoric, with funding from several Western governments and the EU, as well as support from the United Nations, a new report by research institute NGO Monitor has found.

The WCC flagship project – Ecumenical Accompaniment Programme in Palestine and Israel (EAPPI) – has sent 1,800 "ecumenical accompaniers" from around the world to serve as observers in the West Bank and Jerusalem over the past 15 years, and aim to have 25 to 30 of these unofficial observers on the ground at all times. This is the only program of this kind run by the WCC.
The stated goal of EAPPI observers is "accompanying, offering protective presences and witness…monitoring and reporting human rights abuses…standing with local peace and human rights groups…and advocacy."
Protecting America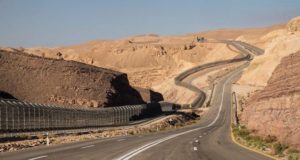 "Israel's hi-tech border fence transformed the country, and this is why Trump always uses it as an example for what he wants for border security"
This is exactly what America needs on the border! If can be done.
"The barrier has almost completely stopped the mass movement of illegal migration from Africa, Dr. Ofer Israeli, a geostrategist and international security policy expert told JNS on Thursday.

Israeli, who lectures at the Institute for Policy and Strategy at the Interdisciplinary Center (IDC) in Herzliya, said the quantity of human trafficking "is almost zero now."

In addition, the fence has significantly boosted Israel's ability to defend itself against Salafi-jihadist terror organizations that are active in Egypt's Sinai Peninsula, he added."
Abba Father's International Fellowship – Tanzania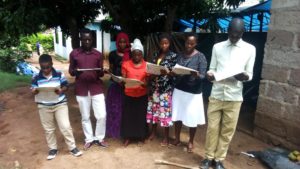 After attending the seminar of Broken hearted. The Moslem youths reading the last Trumpet magazine. Pastor A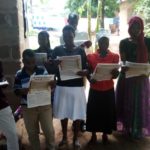 Revelation 22:20 He which testifieth these things saith, Surely I come quickly. Amen. Even so, come, Lord Jesus.
If you like our ministry, please consider making a donation to keep us going. May the Holy God of Israel bless you!