Franklin Graham Prays at Trump Rally: America's Sins Have Paralyzed It
Verse of the Day
2 Chronicles 7:14 If my people, which are called by my name, shall humble themselves, and pray, and seek my face, and turn from their wicked ways; then will I hear from heaven, and will forgive their sin, and will heal their land.
Commentary
He is good man of the Lord and stands boldly for the truth. It is wonderful that the President has him praying before this event. All pastors should be praying like this for the nation.
May the Holy God of Israel bless and protect you.
James 5:17 Elias was a man subject to like passions as we are, and he prayed earnestly that it might not rain: and it rained not on the earth by the space of three years and six months. (18) And he prayed again, and the heaven gave rain, and the earth brought forth her fruit.
Christianity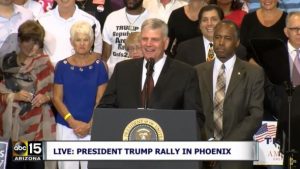 Franklin Graham Prays at Trump Rally: America's Sins Have Paralyzed It 08/23/17
"Graham, a conservative Christian who often comments on current events, didn't mince words in his prayer as he called out the American society for ignoring God's Word as it has become "adrift morally."
"Our heavenly Father, You have blessed our country more than any nation on Earth and we acknowledge that apart from you we have no hope. We come tonight as a troubled nation. We are broken spiritually. We are divided politically. We are divided racially," Graham asserted. "And we are adrift morally, following the whatever direction the wind of popular culture blows with no regard for Your Word or the consequences of our disobedience. We ask tonight for your help."
"Our sins have paralyzed us. As a country, we seem to have forgotten right from wrong," Graham stated. "You warned us in Your holy word, the Bible, that a day would come when the truth would become a lie and lies would become truth. And we see this happening before our eyes today."
Pe

dophilia
Catholic Church and local authorities criticised for claiming child sex abuse victims 'consented' 08/22/17  
It is difficult to not get into a rage over this church and all of the sin surrounding it. They love money so much that they would do this against the children they violated and the state would try and back them up! I think of this pope and I want to vomit.
Luke 17:2  It were better for him that a millstone were hanged about his neck, and he cast into the sea, than that he should offend one of these little ones.
"The Catholic Church and local authorities have been criticised after trying to claim child sex abuse victims "consented" in a bid to avoid compensation payouts.
Lawyers who represent some of the victims have told the Sunday Telegraph that the defence is more frequently being used by private schools, religious groups and local authorities when trying to defend compensation claims.
The revelation comes after news that the Criminal Injuries Compensation Scheme, a Government agency, was denying some children compensation because it said they had "consented" to abuse – even if they were of an age where they could not do so legally."
Hard Left/ Mind Control
"Negative Hallucination" hypnosis experiment demonstration video 08/23/17  Make sure that you watch the video because there is an amazing test in it showing mind control! Wow!
"In this mind-boggling short video, you can experiment firsthand how the mainstream media puts America under the SPELL of mass hypnosis, using a psychological phenomenon known as "negative hallucination." I covered this in great detail in this Natural News article that provides visual examples of both positive and negative hallucinations now in full effect across the American masses."
American Politics/ History
Why Did the Democratic South Become Republican? 08/21/17  This is a really good video showing what is going on in the South, and that it is not being taken over by white racists.
The Inconvenient Truth About the Democratic Party 08/21/17  This is a short video about the truth of the Democratic Party. It is loaded with great information. Nothing has changed because this party has been a magnet for evil since it was formed in 1829. It started the first Civil War and now it is well on the way to starting the second!
Timothy 3:13 But evil men and seducers shall wax worse and worse, deceiving, and being deceived.
Islam/ History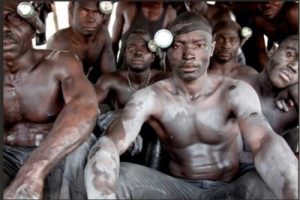 Why are those concerned with slavery anti-Trump but pro-Islam? 08/23/17This is a great article about slavery under Islam. The Muslims were brutal as slave traders and still are!
Hadith: Bukhari 34:351 "A man decided that a slave of his would be manumitted after his death and later on he was in need of money, so the Prophet took the slave and said, "Who will buy this slave from me?" Nu'aim bin 'Abdullah bought him for such and such price and the Prophet gave him the slave."

"As the left tries to draw the line of demarcation for the second American Civil War in the week since Charlottesville, history is being rewritten to tarnish whites as inherently evil, while ignoring the fact that Arabs started the slave trade and Muslims continue to hold 27 million Africans as slaves today. Islam and Islamic Supremacy has always been the true threat to a free world, and if the left cared about slavery or oppression, they would be addressing the very serious issues.
A brief history of slavery that the leftist-controlled American school system will not tell students: the largest concentration of slaves (and the name slave) comes from the Eastern European Slavic people, who were captured by Algerian Muslims well into the 19th century. Nearly all civilizations held slaves, and on American shores, that included Aztecs, Mayans, and Native Americans (who were actually allowed to keep their African-American slaves after the Civil War).
The oldest known written reference to slavery is the Hammurabi Code, which is an ancient Babylonian set of laws from Mesopotamia. Egyptians followed this code while using labor from the enslaved Jewish race to build monuments, such as the tourist destination known as the Great Pyramids."
Jerusalem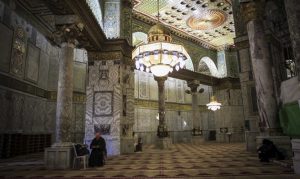 'We will not give up one grain of Al-Aqsa' 08/21/17  This is all part of the delusions and lies the Muslims live under. In the end, the Lord is going to crush Islam over Jerusalem and the Temple Mount. This area will come under Israeli control and the Jewish Temple will be built for the end time prophecies to be fulfilled.
Psalm 147:2  The LORD doth build up Jerusalem: he gathereth together the outcasts of Israel.

 "The Supreme Islamic Council in Jerusalem is denying any religious or historical connection of the Jewish People to the Temple Mount, now calling the entire compound the Al-Aqsa Mosque.
A statement issued by the Council on Monday declared that the area of the Al-Aqsa Mosque covers 144 dunams and belongs exclusively to Muslims, according to the decision of Allah, since Muhammad's ascension to heaven and until judgment day.
"The Muslims will not give up one grain of the land (of the Al-Aqsa Mosque) because it is part of the faith of two billion Muslims worldwide, and without Muslims there is no connection to Al-Aqsa in the past or in the future, and there is no recognition of any right the Jewish people have to it," the statement said.
"Al-Aqsa is more supreme than the decisions of the courts, governments, and the Zionist Knesset, and it is not subject to negotiations, bargaining, concessions or understandings of any kind," the senior Muslim officials declared."
Hard Left
Planned Parenthood has a new financial lifeline…from the adult sex toy industry 08/23/17  PP truly is one of the most despicable organizations on earth. Whatever is evil, these people love it and use it to make money. PP is built upon sin!
1 Timothy 6:10  For the love of money is the root of all evil: which while some coveted after, they have erred from the faith, and pierced themselves through with many sorrows.

"Supporters of Planned Parenthood are trying to boost the abortion giant's shaky bottom line by selling sex toys, uterus-themed emojis and sex-positive wrapping paper.
The merchandise may be X-rated, but abortion opponents say it's just another argument in favor of weaning Planned Parenthood off taxpayer funding.
"Planned Parenthood from the beginning has been the recipient of private charitable donations and foundation donations," said Jay Richards, executive editor of conservative news website The Stream. "If you look at all of the corporate donations they have, it's staggering. Even other nonprofits, like the Susan G. Komen foundation, which deals with breast cancer, give Planned Parenthood funding. And now, apparently, we have sex toy shops."
Hard Left/ Anarchy – Civil War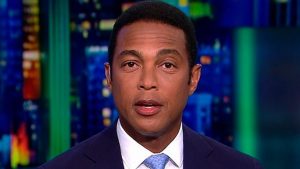 This is CNN: Don Lemon accuses Trump of inciting 'civil war' 08/23/17CNN and the rest of the Hard Left are the very ones of trying to start a Civil War by calling all white people racists, and then backing Antifa. It is the Hard Left who is bringing the war to us, and not the President who is igniting it.
Proverbs 11:11  By the blessing of the upright the city is exalted: but it is overthrown by the mouth of the wicked.

"A CNN host accused President Trump of "trying to ignite a civil war" following his raucous speech to a rally in Arizona in which the commander-in-chief blasted the news network and defended his response to racial strife in Virginia.
Don Lemon, host of "CNN Tonight," made the remark before a packed panel of anti-Trumpers assembled to react to the president's speech in Phoenix.
"He has given oxygen to racists," Lemon said. "He hasn't really said anything [to] denounce the alt-right … He is clearly trying to ignite a civil war in this country. He has not tamped down race."
Lemon's guests all heartily concurred, and the discussion moved on to speculation about Trump's mental health, an increasingly recurring theme on CNN.
"It was an astounding chain of lies tied together by lunatic asides by a man who obviously is mentally unstable," Republican political consultant Rick Wilson said, adding it was "Castro-esque" and calling him "bat crap crazy."
History
No wonder the Hard Left wants Teddy Roosevelt off Mount Rushmore!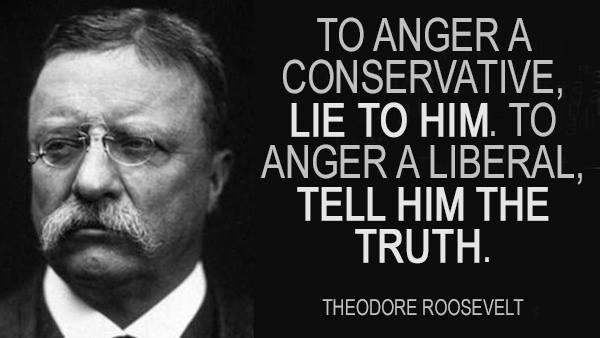 Proverbs 22:6  Train up a child in the way he should go: and when he is old, he will not depart from it.