Child Porn: Surf on the Government's Turf
                                       Verse of the Day
Matthew 24:12  And because iniquity shall abound, the love of many shall wax cold. 
Commentary
America is now in a total moral free-fall. There is little to no restraint on evil, as the Hard Left reprobate agenda is in high gear. I've posted several articles showing just how fast this is accelerating. It seems the pro-homosexual Supreme Court decision last June opened up the floodgates for this sin. Right now the federal government is claiming that sexually confused men have the right to go into female rest rooms and locker rooms. What is happening to America happens to every nation that rejects God. The Lord turns them over to sin and their own debased nature, and the society self-destructs. Sin destroys a society the same as it destroys a person.
As America is self destructing just like Europe, we have to grow closer to the Lord Jesus and the Blessed Hope which is the anchor of our soul. This will keep you from depression and fear as the darkness is closing in all around us. The only hope is for the Church to cry out in repentance, which is not happening right now. Until the Church cries out to the Lord, there is no hope for America. Our only real hope is to be anchored with the Blessed Hope: the Lord coming for his bride.
May the Holy God of Israel bless and protect you
Revelation 22:14,15 Blessed are they that do his commandments, that they may have right to the tree of life, and may enter in through the gates into the city. For without are dogs, and sorcerers, and whoremongers, and murderers, and idolaters, and whosoever loveth and maketh a lie.
American Politics – NAS – Child Pornography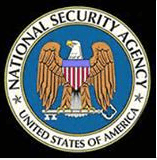 Child Porn: Surf on the Government's Turf 05/08/16  All pornography is bad, but there is something really diabolical about child pornography.
transgender,There seems to be an usual amount of powerful men drawn to child pornography. From time to time, there will be mass arrests reported on the news of child pornography rings. When the names are released, notice how many are in law enforcement, politics and business.
This is now a plague in the NSA. I believe this hardens people's hearts and darkens their mind on the way to becoming reprobates. No wonder there are so many going along with Obama's homosexual agenda, because if a person is deep into pornography it deadens their conscience and opens them to accepting all manner of sexual perversion.
"Who'd hire workers to look at pornography all day? Try taxpayers. According to a startling new report, the National Security Agency (NSA) has an "unbelievable" child porn problem but is keeping under wraps how widespread the epidemic is. U.S. intelligence officials said that the Defense Department is quietly trying to deal with the pervasive problem on staffers' computers and other devices. "What people do [at work] is amazing," the NSA's Kemp Ensor told a Virginia conference. "The amount of child porn I see is just unbelievable," said the director of the Defense Security Service — and in particular among the agencies' spy networks.
Unfortunately, it's just another integrity problem brought on by the hyper-sexualization of every government entity under Obama. Investigators have caught workers at the EPA, Missile Defense, and the NSA downloading thousands of hours of pornography on the clock. And in most cases, they kept their jobs in spite of it! The problem is so widespread that Congressman Mark Meadows (R-N.C.) actually had to introduce a "Taxpayers Shouldn't Pay for Pornography" bill last year to address it. And clearly, the issue isn't just a threat to those employees' jobs, but America's safety as well. Downloading pornography is fraught with technology landmines that could lead to serious compromises on national security.
It's yet another stunning irony from an administration that devotes significant time and resources to punishing members of the military for putting Bible verses on their computer screens — yet turns a blind eye to the filth that others are surfing. Think about the message the Pentagon is sending by cracking down on religious liberty as it shrugs its shoulders at — not just any pornography, but child pornography, which is illegal under federal law!
This is yet another reason why it's so important to protect and cultivate faith in the Armed Forces. The Christian principles that the administration is so quick to censor are the same ones that help prevent problems like these!"
Hard Left – Homosexuality 
Alabama's top judge faces ethics charges over gay-marriage order 05/07/16  I was waiting for something like this to happen. He was so outspoken and would not back down that it was clear something had to happen.
When it is all said and done, Judge Moore will be viewed as a hero in the face of anarchist, as Western culture collapses.
What are the people of Alabama doing to do? Are just going to sit back and do nothing or are they going to rally around him?
These are trials on the way to the destruction of the nation and the targeting of Christians for destruction.
Very soon there will be no legal protection for standing on the word of God as the reprobates are rising to power on all levels.
"Alabama's Supreme Court Chief Justice was suspended on Friday for ordering state probate judges not to grant marriage licenses to gay couples, despite contrary rulings by a federal court and the U.S. Supreme Court.
Chief Justice Roy Moore, an outspoken opponent of same-sex unions, faces possible removal from the bench after the Alabama Judicial Inquiry Commission charged him with violating the state's judicial ethics laws, according to news website AL.com.
The legality of gay marriage had been at the center of a national debate until the Supreme Court ruled in June that the U.S. Constitution provides same-sex couples the right to marry, handing a historic triumph to the American gay rights movement.
Despite the decision and a federal court ruling that made gay marriage legal in Alabama, Moore in January issued an administrative order to state probate judges that they should not issue marriage licenses to same-sex couples, according to court documents.
"Chief Justice Moore flagrantly disregarded and abused his authority," the complaint said. "Moore knowingly ordered (probate judges) to commit violations … knowingly subjecting them to potential prosecution and removal from office."
Moore said in a statement that the commission had no authority over administrative orders or the court's ability to prohibit probate judges from issuing same-sex marriage licenses. "We intend to fight this agenda vigorously and expect to prevail," he said."
Hard Left – Transgendered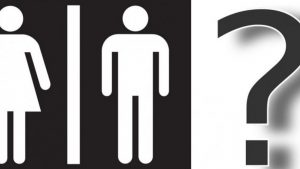 Parents sue feds for forcing school to let transgenders in girls locker room 05/06/16  I see the battle for America as lost, and the Hard Left is now just mopping up. The actual battle is spiritual, but the Church is just too busy to fear the Lord and intercede before him.
Event by event the devil is winning with his ultimate goal of destroying the Church in America. As long as the Church plays religious games, there is no hope for America. We have been turned over to reprobate minds, and it is playing out before us.
Remember, the ultimate goal is to destroy Christianity and even if it means murdering millions, they will do it. We are dealing with people who loath, despise and hate God, which means that anyone who believes in him is also despised. It is the same loathing the Nazis had for the Jews is now in America. The Jews in Germany could not believe what was happening, and the Church in America is now in the same position.
"Do the rights of boys who identify as girls trump the rights of girls who are born girls?
That question is at the heart of a lawsuit filed by dozens of Illinois parents after the Obama administration's Department of Education strong-armed their school district into allowing a transgender student the right to use all girls' locker rooms.
"The girls are mortified," said Alliance Defending Freedom attorney Jeremy Tedesco, a religious liberty law firm representing some 50 families. "They are in a constant state of fear that their bodies are going to be exposed to a male in these settings. It's a constant state of stress and anxiety for them."
At least one of the plaintiffs, a female student at the high school, was harassed and bullied because she is uncomfortable changing in the same locker room with a biological boy.
"While she was in the changing stall, other girls who were in the locker room began calling her names, including 'transphobic' and 'homophobic'," the lawsuit states."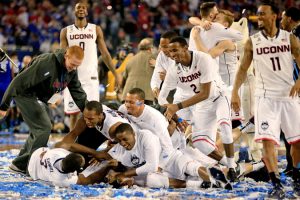 Final Foreplay: NCAA demands sexual 'inclusiveness' 05/04/16  This is an all-out assault by the reprobate minds to force their agenda upon us! They are using every tactic available to break the moral back of America and to target Christians who stand for the Word of God.
You'd better spiritually "batten down the hatches" because the direct head-on attack by the Hard Left is dead ahead. They are taking off the velvet gloves and showing us their brass knuckles.
Our defense is the Lord, but where are God's people crying out to him? They have murder in their hearts for us and slowly but surely they are gaining the power in society to do it! It is happening before our eyes.
Proverbs 25:26  A righteous man falling down before the wicked is as a troubled fountain, and a corrupt spring.

"Leaders in the Christian community said the NCAA's decision has nothing to do with "inclusiveness," "equality" or assuring the "dignity" of athletes and fans.
"Make no mistake about it, this move is about the continuation of promoting the radical gay agenda and the targeting for punishment those who don't fall in line," said Carl Gallups, a Christian pastor in Florida who also hosts a weekly radio show.
"The NCAA statement quickly disclosed that it was most concerned about 'sexual orientation,'" he said. "The political correctness of their feigned concern for equity is fraught with hypocrisy."
Gallups, author of "Be Thou Prepared" and "Final Warning," said he can't help but wonder how the NCAA will manage the coming debacle of opening its own female bathrooms and locker rooms in sports stadiums to men.
"What will they do when the attendance level drastically reduces in the style of the latest Target plummet and national backlash?" he said. "Even super-liberal families are not going to look favorably upon a man following their 6-year-old daughter into a bathroom."
Gallups also wonders if the NCAA will now start allowing women to play on NCAA men's football or hockey teams if they "feel" like a male on any given day.
Inclusiveness would logically also extend to the handicapped.
"Will they allow someone in a wheelchair to play nose guard for an NCAA SEC team, for example?" Gallups said. "If they don't, are they being 'unfair?' Are they refusing to equate the genders as 'equal?' Or is this really about pushing the radical gay agenda – just as far as they can possibly push it?"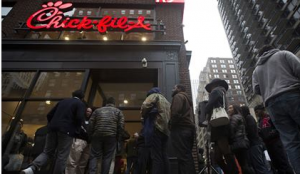 Poultry vs. Pinhead: New York City's mayor says boycott Chick-fil-A 05/05/16  This shows the depth of depravity of the Hard Left mind. They can't stand Chick-fil-A in the city because this business is pro-family and outspoken.
They will drive it out of the city if they can! The next step is physical persecution for those who won't go along with their Godless deluded minds.
They are bold and getting more aggressive by the day! Soon real believers will not be able to live in this city as believers will be targets to be hunted and destroyed!
"So why does the mayor and the city council have a problem with Chick-fil-A – the unofficial chicken of Jesus?
Well, Chick-fil-A is owned by a devoutly Christian family. Back in 2012 company president Dan Cathy ruffled feathers by telling a reporter that he believed marriage is between a man and a woman.
And Sweet Lord Almighty, but the militant LGBT activists and leftwing lawmakers have been squawking ever since.
"What the ownership of Chick-fil-A has said is wrong," said De Blasio, a de-facto Communist sympathizer who eats his pizza with a fork.
So it's not so much that de Blasio is anti-chicken as much as he is anti-Christian.
Councilman Dromm, who founded the Queens Lesbian and Gay Pride Committee and organized the first Queens LGBT Pride Parade and Festival, deeply loathes Chick-fil-A.
"This group imparts a strong anti-LGBT message by forcing their employees and volunteers to adhere to a policy that prohibits same-sex love," Dromm said in a statement. "It is outrageous that Chick-fil-A is quietly spreading its message of hate by funding these types of organizations.
Councilman Dromm is either ignorant or a liar – or perhaps both.
"The Chick-fil-A culture and service tradition in our restaurants is to treat every person with honor, dignity and respect – regardless of their beliefs, race, creed, sexual orientation and gender," a spokesperson told DNAInfo.
Chick-fil-A is not in the business of spreading hate. They are in the business of selling chicken and waffle fries and deliciously refreshing lemonade."
American Politics/ Israel – Trump
Trump names Arutz Sheva columnist as Israel advisor 05/05/16  Since Trump is now the Republican candidate, I am going to follow him closely and especially about Israel. I see this as an excellent move by Trump.
"In a meeting with Orthodox Jews Thursday, Donald Trump named his two advisors on Israel – and the names bespeak good news for nationalists who believe in Israel's right to the Biblical heartland of Judea and Samaria.
The two are Trump's chief lawyer, Jason D. Greenblatt, a real estate attorney from Teaneck, New Jersey, and another real estate lawyer, bankruptcy expert David M. Friedman of the Kasowitz law firm.
"I don't think I can find better," Trump said. "Jason's very much a consultant to me on Israel, on everything. He's a tremendously talented lawyer, one of the great real estate lawyers of the City of New York, and he has tremendous passion for Israel. When he goes on vacation, he goes to Israel."
Greenblatt is very supportive of the Judea and Samaria settlement enterprise, and Friedman is a leading commentator on Arutz Sheva and serves as the President of American Friends of Bet El Institutions.
Friedman told Arutz Sheva's Baruch Gordon Friday: "Mr. Trump's confidence is very flattering. My views on Israel are well known, and I would advise him in a matter consistent with those views. America's geo-political interests are best served by a strong and secure Israel with Jerusalem as its undivided capital."
American Politics/ Islam – Sharia Law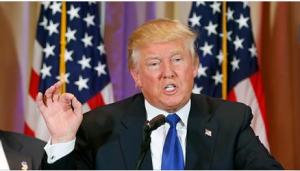 Trump: Muslim Migration "Destroying Europe, I'm Not Gonna Let that Happen to the U.S. 05/07/16  Trump is the only leading politician whom I am aware is saying this, and for this he should be given consideration. He clearly sees what Islam is and just how dangerous it is.
"Fresh off his massive victory in Indiana, presumptive Republican nominee Donald Trump told MSNBC's Morning Joe earlier today that he would stick by his controversial policy on Muslim immigration because the migrant crisis is "destroying Europe".
Trump's proposal to place a temporary halt on Muslim immigration to the United States was perhaps his most incendiary of the campaign, but the New York billionaire shows no signs of walking it back.
Asked if he still believed "Muslims should be banned from entering the country until we can figure out what's going on," Trump said that he didn't care if the policy hurt his chances in a general election.
"Look at what's happening. It's terrible what they have done to some of these countries of they are going to destroy — they are destroying Europe. I'm not going to let that happen to the United States," said Trump, chiding Obama for refusing to even use the term "radical Islamic terrorism."
Islam – Sharia Law
Majority of educated Muslims abroad still favor imposition of sharia law 05/07/16  This is a very important article as it shows that huge numbers of Muslims at all education levels want Sharia law. They are a danger to any culture. There is no danger in small numbers, but as they approach 10 percent, this is danger zone of a society. The Muslims then move to exert themselves over that society.
Europe is right now in the danger zone and we all can see what is happening.
"Based on Pew's data, while a higher level of education does lower the percentage of Muslims in major source immigration countries (e.g., Turkey, Indonesia, Nigeria) that think laws should be influenced by the Quran, a majority of educated Muslims in these nations still favor the imposition of Quran-based (aka sharia) law.
For example, in Turkey, only 45% of educated Muslims said "[l]aws in our country should not be influenced by the teachings of the Quran," meaning that the remaining 55% favor the imposition of sharia in at least some form.
In Nigeria, the percentage of educated Muslims who are not willing to reject the imposition of sharia is 52%. In Indonesia, it is 77%, and in Lebanon it is 54%. Over in Senegal, the number is 78%.
With such high percentages of educated Muslims apparently favoring sharia law in their home countries, it is exceedingly unlikely that the West would be taking in (i.e., selecting exclusively for) only the Muslims who oppose a Quranic legal system. And if these individuals favor sharia law in their home countries, there is no reason why they wouldn't favor sharia law in their adopted nation. In fact, the spread of sharia on the road toward the global caliphate may be exactly why they are emigrating.
There is no way around this problem other than immigration restrictions based on religion, much as presidential candidate Donald Trump and others have argued for. Simply asking potential immigrants to assure authorities they will not agitate for or otherwise support the imposition of sharia law is insufficient. We have no way of assessing whether or not the oath-taker is lying."
Islam – Europe
London Muslim mayor issues grovelling apology after video shows him using 'Uncle Toms' slur against moderate Muslims 05/07/16  After the election of a radical Muslim as mayor of London can we now call it Londonstan! Great Britain has been conquered by Islam.
The British long ago rejected the Lord and now Islam and Muslims are starting to rule over them. There is no stopping Islam in Europe short of an all-out war the Muslims. The Muslims have a goal and driving force, the British and Europeans have nothing inside. They are an empty shell with a huge vacuum. With your own eyes, you can see Islam filling that vacuum.
The church in Britain and Europe is even worse than America. Without a revival of the Lord, Britain is a walking dead man.
God's judgment over Europe was very slow but very steady. We are now witnessing God's end game for the Europeans.
They rejected the Lord and in God's time, they now have the Muslims and allah.
This should put the fear of God in every American because America is next inline for this type of judgment.
Proverbs 16:25  There is a way that seemeth right unto a man, but the end thereof are the ways of death.

"Labour's candidate for London Mayor has issued a grovelling apology after it emerged that he had described moderate Muslim groups as 'Uncle Toms'.
Sadiq Khan said he regretted using the term, which is notorious racial slur used against black people to suggest that they are subservient to whites.
But he also insisted he would 'respect' everyone in the capital if he was elected, and lashed out at tactics employed by Tory rival Zac Goldsmith during the battle.
The incendiary claim surfaced in an interview with Iranian-backed Press TV from 2009, when Mr Khan was 'minister for community cohesion', in charge of Government efforts to stamp out extremism.
The revelation is a major blow for Mr Khan, who has faced a string of claims about his past dealings with Muslim extremists during the bitter campaign to succeed Boris Johnson."
Earthquakes
Earthquake Forecast — West Coast under pressure + International Unrest brewing 05/07/16  I have to believe that Dutch Sinse is the very best following what is happening with earthquakes.
This is a great update.
Psalm 104:32  He looketh on the earth, and it trembleth: he toucheth the hills, and they smoke.

"We appear to be in for a slightly bumpy ride this week when it comes to international earthquake activity.
Additionally, the United States has a new warning zone off the West coast for the next 7 days, as well as the interior Southwest of the USA. We could see M5.0+ earthquake activity this week, and larger midwest to East coast compensation movement as well.
Europe is now reset for another round of movement to the South in the upper M4.0 to M5.0 range.
North India to West China is set for new large movement, as well as Japan, and Papua New Guinea.
Larger movement should strike Central America in the M6.0 range near Panama / El Salvador .. South America needs to watch the coast of Chile for additional larger activity to strike. Could be larger than M6.5
All the areas named in the forecast should be hit this week with the expected larger magnitudes. Keep track on my websites, and using the earthquake monitoring links provided."
Isaiah 34:5  For my sword shall be bathed in heaven: behold, it shall come down upon Idumea, and upon the people of my curse, to judgment.