Communists, Islamists, Radicals Behind BLM Movement Hijack America – While Others Sheepishly Comply
Verse of the Day
Proverbs 28:1 The wicked flee when no man pursueth: but the righteous are bold as a lion.
Commentary
This is a great article which lays out the forces we are against. The Democrat Party clearly is now the enemy of the people joined by the media and big corporations. There is great bloodshed coming, and if they win, they already have stated what they intend to us! They will match what the Nazis did to the Jews.
Have you been in prayer for an outpouring of the Holy Spirit upon America? We had wonderful prayer time last night and every Saturday night live on FaceBook and YouTube. Last night we prayed over two hours for the outpouring. You are welcome to join.
May the Holy God of Israel bless and protect you.
Ephesians 6:13 Wherefore take unto you the whole armour of God, that ye may be able to withstand in the evil day, and having done all, to stand. (14) Stand therefore, having your loins girt about with truth, and having on the breastplate of righteousness;
"We reported a month ago that recent riots in the US in many Democrat-led cities around the country are hardly spontaneous. They are coordinated. The groups behind these riots are linked to communists, Islamic groups and the Democrat party.

A major problem is that many US politicians, the mainstream media and companies are complying and supporting this hijacking.

There clearly was no reason for the mass riots taking place around the country after the death of George Floyd at the hands of the police in Minneapolis, Minnesota. Everyone who saw the police brutality was appalled and outraged at the sight of the policeman kneeling on the victim's neck for an incredibly long period of time. The man died. But nothing warrants the wholesale destruction of property and riots around the US since that event.

We now know the following groups are involved with this movement: 1. US Based Islamist groups: In LA rioters vandalized a Jewish synagogue and then came back later in the night to burn it down:"
HARD LEFT AND BLM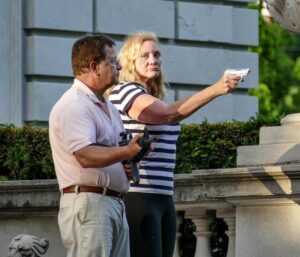 "Cops Side With Armed St. Louis Homeowners, Investigate Protesters For 'Assault By Intimidation'"
This shows the insanity of the Hard Left mind. These people's home was almost overrun by BLM protestors. Him and his wife had to take up arms to defend themselves and their property, yet, they still support BLM! Is there any hope for people like this?
The liberal mind is a form of insanity.
"Meanwhile, McCloskey attorney Albert Watkins told the Associated Press on Monday that his clients support Black Lives Matter, and only grabbed their guns after several white protesters 'violently threatened the couple and their property and that of their neighbors,' according to Fox.
"The most important thing for them is that their images (holding the guns) don't become the basis for a rallying cry for people who oppose the Black Lives Matter message," said Watkins. "They want to make it really clear that they believe the Black Lives Matter message is important."
AMERICA NEEDS ACTION TO CRUSH THE HARD LEFT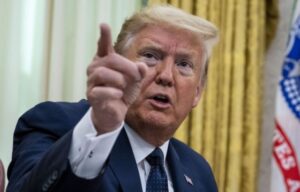 "Trump: Black Lives Matter Leader's Threat to 'Burn Down This System' Is 'Treason, Sedition, Insurrection'"
No more talk, we want action by the FBI and DOJ and see these terrorists in jail. We are losing the nation to thugs.
"President Donald Trump on Thursday responded to a Black Lives Matter leader threatening to "burn down this system" unless the United States "give[s] us what we want," accusing him of "treason, sedition," and "insurrection."
In a Wednesday interview with Fox News Channel, Greater New York Black Lives Matter president Hawk Newsome warned that if the country "doesn't give us what we want, then we will burn down this system and replace it."
HARD LEFT ATTEMPTED SHACK DOWN OF AMERICA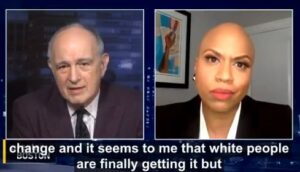 "Black Lives Matter is a Mandate – Pay Us What You Owe Us" – Top Democrat Demands Reparations (VIDEO)"
The problem is if you are owed money it is the Democrat Party who owes it. Slavery was there institution and the Republican North fought to set you free! The dems are the source of all evil and still continues to be.
"Radical Democrat Ayanna Pressley took to the House floor last week and demanded the American people "pay us what you owe us." The Massachusetts Representative says Black Lives Matter has a mandate.
Rep. Ayanna Pressley: "Black Lives Matter is a mandate from the people. It's time — pay us what you owe us. Our Black skin is not a crime. It is the beautiful robe of nation-builders."
RACISM AND KILLING BLACK BABIES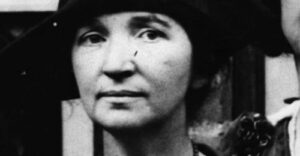 "Planned Parenthood staff denounces 'racist' founder"
There is a silver lining in this time of political chaos. The Hard Left reprobates are eating their own! It is hard to believe they have turned against the racist founder of PP, Margret Sanger and called her a racist which is exactly what she was! This is amazing.
This fact doesn't seem to stop the blacks in PP from going ahead with the killing of the black babies! Abortion is like a religious sacrament to these people. It is a pagan sacrifice to their God Moloch.
"The founder of Planned Parenthood, of course, was Margaret Sanger, a hard-core eugenicist, matter-of-fact racist and feminist heroine."We know that Planned Parenthood has a history and a present steeped in white supremacy," insist the drafters of the letter. These revelations did not exactly come as news to the right.
For years, pro-life activists have been trying to tell black Americans that Planned Parenthood was not their friend. They did not listen. Their leaders still don't.
The Planned Parenthood staffers are deaf to their own reality. Did the signers of the letter not ask themselves why they work for an organization founded, in Sanger's words, "to prevent the sexual and racial chaos into which the world has drifted."
ANTICHRIST NEWS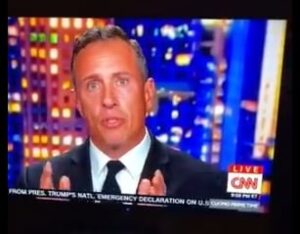 "Godless Chris Cuomo Uses CNN Soapbox to Tell Americans They Don't Need God (VIDEO)"
The Cuomo brothers have to be some of the worst reprobates in the nation. Andrew loves to kill the babies in the womb and the elderly with the coronavirus while the brother preaches there is no God from CNN! Both are true reprobates before the Lord.
"This is CNN. Godless fake news. CNN host Chris Cuomo told Americans last night they don't need God. Godless Fredo. Chris Cuomo used his CNN soapbox to tell people they don't need God anymore."
HARD LEFT DEMS VS THE CHURCH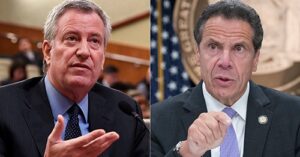 "Cuomo, de Blasio wrong to limit worship services, condone mass protests: federal judge"
Their hatred for Christians and Jews is out in the open for all to see. Real persecution can't be far behind in these states. I think the church now is like the Jews in Nazi Germany who couldn't see coming the hatred towards them and the eventual massacre.
"A federal judge said New York Gov. Andrew Cuomo, Attorney General Letitia James, and New York City Mayor Bill de Blasio "exceeded" their executive limits by limiting worship services and condoning mass protests as the state continues to reopen from coronavirus restrictions.
U.S. District Judge Gary L. Sharpe issued a preliminary injunction Friday on behalf of two Catholic priests — Steven Soos and Nicholas Stamos — and a trio of Orthodox Jewish congregants — Elchanan Perr, Daniel Schonborn, and Mayer Mayerfeld — in Brooklyn, represented by the Thomas More Society.

They filed the suit in the Northern District of New York after mass protests and looting occurred in the Big Apple following George Floyd's police-related death in May.
De Blasio had "simultaneous pro-protest/anti-religious gathering messages" when he "actively encouraged participation in protests and openly discouraged religious gatherings and threatened religious worshipers," Sharpe said in his federal order."
DIVIDING THE LAND OF ISRAEL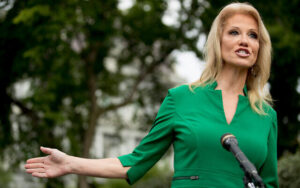 "Kellyanne Conway says Trump to make 'big announcement' on West Bank annexation"
Although this plan looks good in many way, it actually divides the land of Israel with a Palestinian state. The Bible forbids the dividing of the land. This plan was released in January and since then, this is a horrendous year for America. I fear the Lord's judgment is on the nation for this plan, and I hope in the end, it goes nowhere. This would take God's pressure off America for attempting to divide the land.
"Kellyanne Conway, a top adviser to Donald Trump, said on Wednesday the US president would soon have a "big announcement" about Israel's planned annexation of parts of the West Bank.
Prime Minister Benjamin Netanyahu has vowed to begin the process as early as July 1. Officials in the Trump administration are set to decide this week on whether to approve Netanyahu's declared plan."There are conversations being had. Obviously the president will have an announcement. He's talked about this in the past and I'll leave it to him to give you a big announcement. Very happy those talks continue," Conway told reporters at the White House."
MID EAST WAR: IRAN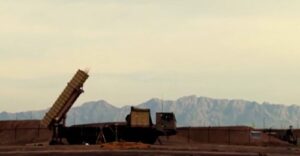 "Iran 'mystery' explosion may have been at a secret ballistic missile site"
Update on huge explosion in Iran near missile factory.
"Iran may have been up to more than it claims after mysterious explosions ripped apart an area near secretive missile factories in the hills east of Tehran. Images have identified a burned area in the hills near the Khojir Missile Production Complex.
Regional media is now speculating that something worse may have happened when a massive explosion lit up the night skies over Iran last week. Theories initially pointed to Parchin as the location of the explosion. Iranian media claimed it was just a gas leak at a storage facility."
THE COMING IMAGE OF THE BEAST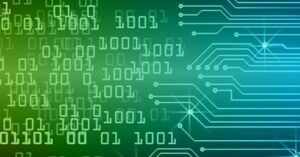 "Superintelligent, Amoral, and Out of Control"
I believe the brain for the image of the beast will be controlled by Artificial Intelligence. This is a great article showing the progression of AI from the beginning to now and beyond! It is happening real fast.
"In the summer of 1956, a small group of mathematicians and computer scientists gathered at Dartmouth College to embark on the grand project of designing intelligent machines. The ultimate goal, as they saw it, was to build machines rivaling human intelligence.
As the decades passed and AI became an established field, it lowered its sights. There were great successes in logic, reasoning, and game-playing, but stubborn progress in areas like vision and fine motor-control. This led many AI researchers to abandon their earlier goals of fully general intelligence, and focus instead on solving specific problems with specialized methods."
Real vs fake coronavirus mask!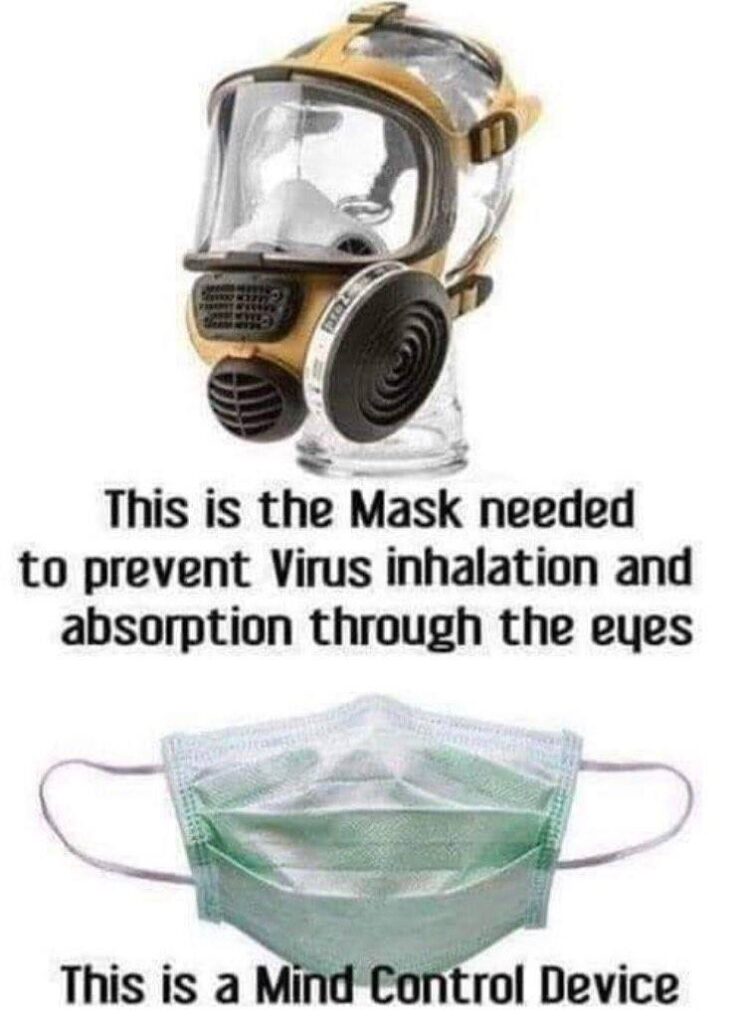 If you like our ministry, please consider making a

donation

to keep us going. May the Holy God of Israel bless you!
Revelation 22:20 He which testifieth these things saith, Surely I come quickly. Amen. Even so, come, Lord Jesus.