Crowley Satanism and Black Magic in the Music Industry
Verse of the Day
2 Chronicles 33:6  And he caused his children to pass through the fire in the valley of the son of Hinnom: also he observed times, and used enchantments, and used witchcraft, and dealt with a familiar spirit, and with wizards: he wrought much evil in the sight of the Lord, to provoke him to anger.

Commentary
Satanism is now out in the open. What is very interesting about Jay-Z is that his particular satanism is that of Aleister Crowley. Lady Gaga and John Podesta, tied to Hillary, and many others are also followers of Crowley. Paganism will be the coming religion of the antichrist system; it's becoming more obvious by the day. Check out some of the posts on Tomorrowworld and Tomorrowland or in the Media category on the 666 Surveillance System blog from last year if you're not convinced.
Aleister Crowley is one of the most evil men who ever lived. He died in 1947, but his evil still lives on through Hollywood and the DC swamp. (Editor's note – For much more information on Crowley and his influence on particular musicians, both past and present, please see my article on Aleister Crowley and his pervasive influence on culture, especially the music industry through his use of black magic and his promotion of the occult, at: The Androgynous, Occult Age of Aleister Crowley: How Deep is the Rabbit Hole and How Did it Begin? By Georgann Ryan
I hope this personal note is appropriate but also, I'd like to give a very special thank you to all who have been praying for me. I now am out of intensive care at the Univ of Arkansas Medical Center and at home trying to recuperate and get back to work slowly. I thank God for all of your prayers while I had septicemia and for the good care I'm getting now from a loving family. I'm also thankful to John for holding my job while I was so severely ill. He is a patient man. I continue to covet your prayers though since I'm not quite out of the woods yet. God bless you all.
May the Holy God of Israel bless and protect you.
John 8:44  Ye are of your father the devil, and the lusts of your father ye will do. He was a murderer from the beginning, and abode not in the truth, because there is no truth in him. When he speaketh a lie, he speaketh of his own: for he is a liar, and the father of it.
Paganism/ Media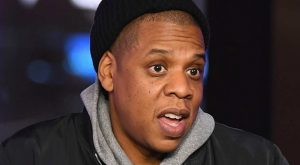 Jay-Z: 'Satan is Our True Lord, Only Idiots Believe in Jesus' 11/18/17   Jay-Z is the husband of Beyonce, who has her own issues, as anyone familiar with today's music industry is aware.

"It's no secret Jay-Z is a longtime follower of the English occultist founder of the Satanic religion Thelema, Aleister Crowley.
The religion is based on the idea that the beginning of the Aeon of Horus was marked by the start of the 20th century, in which a new ethical code would be adhered to: "Do what thou wilt shall be the whole of the Law." This statement indicates that followers, known as Thelemites, should seek out their true path in life, and follow their "True Will."
Jay-Z's Satanic preaching is just the latest in a long line of public glimpses into the dark side that the rapper has shared. He recreated his image as a dark lord, after starting his career as an aspirational rapper, flashing Illuminati hand gestures and promoting Satanic symbolism as he rose to the top of the music industry. Jay-Z has since attempted to tone down his dark image since establishing himself in the global consciousness as a Devil-worshipping entertainer. However, this latest disturbing rant in New Orleans suggests he has openly embraced the darkest forces in our society, far deeper than ever before.
The incident has also sparked fears around the world that the Illuminati has moved onto the next phase of the master plan, and has begun openly promoting sinister spirituality as a viable religious choice for those seeking guidance."
Hard Left/Christian Apostasy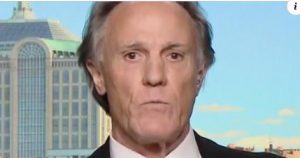 Frank Schaeffer: Evangelicals Are Treating Women Like South Africa Treated Black People in Apartheid  11/19/17 
1 Peter 3:7 Likewise, ye husbands, dwell with them according to knowledge, giving honour unto the wife, as unto the weaker vessel, and as being heirs together of the grace of life; that your prayers be not hindered.

Frank is the son of the late Francis Schaeffer whom I greatly admired. Francis was a real Christian philosopher, and I read all his works. From Francis' teaching, along with my life experiences, I learned a tremendous amount of insight into the darkened thinking of the Hard Left mind. My writings about the Hard Left reflect what I learned from Francis Schaeffer!

It really hurts to see his son as an apostate. Through the years, I've read some of Frank's writings, and he literally hates real Christians. He is a spokesman for the Hard Left against the real Christians, so what he wrote is this article is typical.

I'm hoping that he is like King Manasseh who was the son of King Hezekiah. Manasseh was given over to evil while Hezekiah walked uprightly before the Lord. Before he died, Manasseh repented of all the evil and served the Lord. I really hope for Francis' sake that his son Frank does the same.

When reading the article, I thought that Frank was writing about women living under Islam! He NEVER would write such an article about Islam, even though it would be the truth.

Ephesians 5:25  Husbands, love your wives, even as Christ also loved the church, and gave himself for it;

"During a Saturday panel discussion on MSNBC's "AM Joy" about Republican U.S. Senate hopeful Roy Moore sexual assault allegations, author Frank Schaeffer accused evangelicals of treating women the same South Africans treated black people during the apartheid era.
"The evangelicals are experts at discounting women's points of views," Schaffer, the son of an evangelical preacher, stated.
He added that evangelicals take the writings of Paul as "women should sit down and shut up in church and not be heard from — and not just church, any situation, and be in obedience to your husband," which he likened to the apartheid era where blacks were not seen equally as whites."
Apostate Christianity
The Coachella Valley Church in San Jose, Calif., claims to be one of the first federally recognized Rastafarian Cannabis churches in the United StatesSan Jose moves to shut down two churches selling marijuana 11/20/17  The use of the word "church" is deceptive as there is not any connection with Christianity in these churches.
Of all the articles I post, the ones with the most blow back are about marijuana and tattoos. There are many people who challenge me by claiming they are Christians and yet use marijuana, which is a hallucinogenic drug, thus putting their mind in satan's realm.
Revelation 22:20  He which testifieth these things saith, Surely I come quickly. Amen. Even so, come, Lord Jesus.

"San Jose is about to crack down on two churches that apparently are selling marijuana despite not having permits to do so, Councilwoman Devora "Dev" Davis said Monday.
In an email, Davis told the Resident that the city attorney's office "is preparing to take court action to shut down both illegal dispensaries." She was referring to Coachella Valley Church at 2142 The Alameda and Oklevueha Native American Church of South Bay at 265 Meridian Ave.
"It's a priority for me, so I will be doing everything I can to shut down illegal pot clubs, regardless of whether they call themselves churches or not," Davis said. For the past few years, the city has allowed only 16 cannabis clubs to operate as long as they have permits and pay sales and business taxes.
Davis said City Attorney Rick Doyle told her the two churches "have been in the hopper as part of the regular process of shutting down illegal dispensaries as they pop up."
Staff and members of Coachella Valley Church, which opened in May, previously told the Resident sales and use of cannabis are exempt under the banner of religious freedom. Members use marijuana both in the downstairs chapel and on the church's rooftop lounge as part of their Rastafari practice, they said."
The Coming Middle East War
In First-Ever Interview With Saudi Newspaper, IDF Chief Says Israel in 'Complete Agreement' With Riyadh About Need to Thwart Iran's Regional Ambitions in Middle East 11/19/17  This was easy to see happening because Iran is the common enemy of both nations. It looks like it will be Saudi Arabia, Israel, and the USA vs Iran, Syria and Russia.
"Israel and Saudi Arabia share a common interest in thwarting Iran's regional ambitions, IDF Chief of Staff Lt. Gen. Gadi Eizenkot said in a first-ever interview with a Saudi newspaper that was published on Thursday.
Speaking with the Elaph newspaper, the head of the Israeli military said Iran's goal was to seize control of the Middle East by establishing two "Shia crescents" — "the first from Iran through Iraq to Syria and Lebanon and the second through the Gulf from Bahrain to Yemen to the Red Sea."
Eizenkot went on to say that Israel and Saudi Arabia were in "complete agreement" about the need to prevent such a scenario."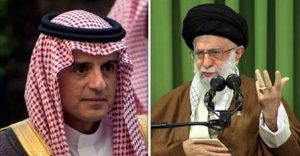 Saudi Arabia vows to take on Iran amid warnings region in 'a dangerous abyss' 11/20/17  The tension between Saudi Arabia and Iran is still there. Iran is not stopping its plan to take over the Middle East, so the war is going to start.
"SAUDI Arabia has warned it will not hesitate to defend itself against Iran amid warnings the region is being pushed into a "dangerous abyss". Fears of World War 3 have increased in recent weeks amid a spiralling fallout between the Saudi monarchy and Tehran.
It came following the surprise resignation of Lebanese Prime Minister Saad al-Hariri, a close ally of Riyadh.
At an emergency meeting in Cairo today, Saudi Arabia's Foreign Minister Adel Jubeir stepped up his rhetoric against the Islamic regime.
Saudi Arabia and other Arab foreign ministers criticised Iran and its Lebanese Shi'ite ally Hezbollah at the emergency meeting warning they would not stand by in the face of Iranian interference in Arab affairs. Jubeir said: "The kingdom will not stand by and will not hesitate to defend its security."
American Politics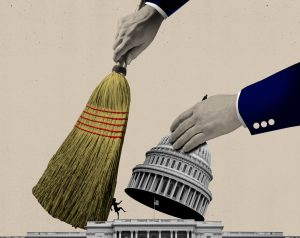 She Said That A Powerful Congressman Harassed Her. Here's Why You Didn't Hear Her Story. 11/20/17  Wow, the Lord is dragging some powerful swamp critters right out of the muck! This is so exciting, to see the Lord cleaning house: in this case it is the House of Representatives! What is next? There probably dozens upon dozens of these critters to be driven out and dragged from office! This is all from the Lord because these politicians are entrenched agents of the devil.
Now we know why they are so pro-abortion and support homosexuality, because they are reprobates and may need abortions, and because of their reprobate lives they can't condemn homosexuality!
I think there is terror in hearts of these reprobates as the Lord is cleaning out the politicians, media and Hollywood swamp critters. What a time we are living in.
Proverbs 28:5  Evil men understand not judgment: but they that seek the LORD understand all things.

"Michigan Rep. John Conyers, a Democrat and the longest-serving member of the House of Representatives, settled a wrongful dismissal complaint in 2015 with a former employee who alleged she was fired because she would not "succumb to [his] sexual advances."
Documents from the complaint obtained by BuzzFeed News include four signed affidavits, three of which are notarized, from former staff members who allege that Conyers, the ranking Democrat on the powerful House Judiciary Committee, repeatedly made sexual advances to female staff that included requests for sexual favors, contacting and transporting other women with whom they believed Conyers was having affairs, caressing their hands sexually, and rubbing their legs and backs in public. Four people involved with the case verified the documents are authentic."
Special Attention/ American Politics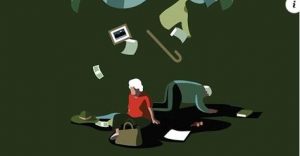 How the Elderly Lose Their Rights 11/19/17  Please read this article because it is true and is happening all over America. I know from experience that it is true in Pennsylvania since I battle the state over this and have reported it on this page. The law in the state is very good, but corrupt people ignore the law or circumvent it and take the wealth of the elderly or violate their rights at every level.

I have exposed this corruption at every level: my local county was the worst. You must take action to protect your elderly love ones from this corruption. It is legalized stealing and violation of their rights!

If anyone would like a copy of the report we did, please email me at [email protected] and ask for the elderly report.
Hosea 4:1-2  Hear the word of the LORD, ye children of Israel: for the LORD hath a controversy with the inhabitants of the land, because there is no truth, nor mercy, nor knowledge of God in the land. By swearing, and lying, and killing, and stealing, and committing adultery, they break out, and blood toucheth blood.

"Without realizing it, the Norths had become temporary wards of the court. Parks had filed an emergency ex-parte petition, which provides an exception to the rule that both parties must be notified of any argument before a judge. She had alleged that the Norths posed a "substantial risk for mismanagement of medications, financial loss and physical harm." She submitted a brief letter from a physician's assistant, whom Rennie had seen once, stating that "the patient's husband can no longer effectively take care of the patient at home as his dementia is progressing." She also submitted a letter from one of Rudy's doctors, who described him as "confused and agitated."
Rudy and Rennie had not undergone any cognitive assessments. They had never received a diagnosis of dementia. In addition to Freud, Rudy was working his way through Nietzsche and Plato. Rennie read romance novels."
Miscellaneous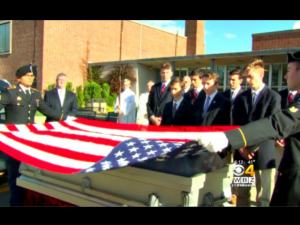 High School Gives Deceased Homeless Veteran a Military-Style Send Off  11/18/17  This was very touching, and I am so glad that this high school honored this veteran who had no family.
Romans 13:7  Render therefore to all their dues: tribute to whom tribute is due; custom to whom custom; fear to whom fear; honour to whom honour.

From the article: "A Boston high school gave a deceased homeless veteran a military-style send-off after students learned the man died in the streets with no living family members or friends.
After students at Catholic Memorial High School discovered that John T. Fitzmaurice, an Army veteran, would be buried without any of his family and friends present, they worked with a local funeral home and ministry to give him a proper funeral, Fox News reported.
The high school ensured Fitzmaurice had a burial with full military honors and had a full mass in the school chapel in his honor before his burial.
Many students at the school attended or took part in the funeral to pay their respects despite not knowing much about the veteran.
"We have a lot of veterans in my family so I know the sacrifice he made for the country and I know the service he committed in the years he committed to serving our country," senior class president Will Padden told CBS Boston.
A group of high school seniors brought Fitzmaurice's flag-draped coffin to the Army hearse and military officers played taps.
"For us paying homage to a veteran, to bring him to our campus, to provide the burial rights he deserves, and to honor his legacy and to help our boys realize we have to stand with those who are marginalized," said the school's president, Peter Folan."

Micah 5:11-13  And I will cut off the cities of thy land, and throw down all thy strong holds:
And I will cut off witchcrafts out of thine hand; and thou shalt have no more soothsayers:
Thy graven images also will I cut off, and thy standing images out of the midst of thee; and thou shalt no more worship the work of thine hands.