Decrying 70 Years of Red Chinese Communism
Verse of the Day
Numbers 10:35 And it came to pass, when the ark set forward, that Moses said, Rise up, LORD, and let thine enemies be scattered; and let them that hate thee flee before thee.
Commentary
This is the future for America if the Hard Left dems win the White House. They are Communistic-Jihadist tyrants who hate real Americans because of our Christian foundation. They hate us because of our connection with God and the Bible.
They are at war with us because they are war with God. They will kill just like their Communist forefathers. Their hatred has become very clear for all to see. It also has blinded them and thus easy to judge. They will walk right into it.
May the Holy God of Israel bless and protect you.
Revelation 16:7  And I heard another out of the altar say, Even so, Lord God Almighty, true and righteous are thy judgments.
The Hard Left Utopia for America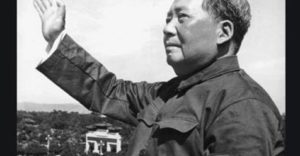 "DECRYING SEVENTY YEARS OF RED CHINESE COMMUNISM"
"The 70th anniversary of the founding of the People's Republic of China will be a ceremonial event praising communism and will include a grand military parade as its spotlight to celebrate National Day of the People's Republic of China which takes place on 1 October 2019 in Beijing.

When the throngs of Red Chinese parade in front of the President for Life- Xi Jinping, on October 1, replete with thousands of military troops and enough military hardware to destroy the world many times over, what should the Free World witness and recall? Should we really celebrate or instead decry the occasion?

Here are TEN proven things with abundant and irrefutable evidence that Red China has accomplished in these seventy tumultuous and horrendous bloody years of communism that should NOT be ignored or forgotten."
Exposing the Deep State Swamp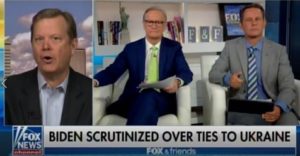 "Author Peter Schweizer: We Are Releasing Documents Today Related to Hunter Biden's $1.5 Billion China Scandal (VIDEO)" This is so good. God is using the dems lust to get President Trump to reveal the dealings of the Biden crime family and the deep state. God is very patient, but he is showing us the inner workings of the deep state corruption and the selling out America.
Psalm 37:1-3 Fret not thyself because of evildoers, neither be thou envious against the workers of iniquity. For they shall soon be cut down like the grass, and wither as the green herb. Trust in the LORD, and do good; so shalt thou dwell in the land, and verily thou shalt be fed.

"Author Peter Schweizer from the Government Accountability Institute joined FOX and Friends on Monday morning to discuss the Biden Family's massive pay-for-play scandal.
Schweizer is author of the book Secret Empires detailing the vast corruption of the Washington DC elites. Schweizer is an expert on the Biden family billion dollar pay for play scandals with Ukraine and China. Peter Schweizer told the FOX and Friends hosts he is releasing new documents today on Joe Biden's pay-for-play scandal with China."
Muslim Delusions about Israel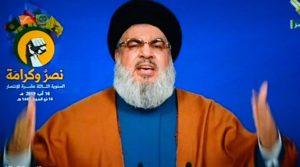 "Nasrallah: We are prepared to enter 'occupied Palestine'" There has been a recent rash of this type rhetoric against Israel. Are Iranian connected Muslims planning an attack against Israel, or is this just rhetoric to boast their morale?
According to the Bible, none of them are going to survive in the coming war against Israel.
Jeremiah 51:20 Thou art my battle axe and weapons of war: for with thee will I break in pieces the nations, and with thee will I destroy kingdoms;

"The leader of the Lebanese-based terror group Hezbollah, Hassan Nasrallah, claimed over the weekend that his organization was in possession of a large amount of military intelligence on Israel and warned that his forces were prepared to enter "occupied Palestine" at any time.

"[We] are threatening them and we will enter occupied Palestine," Nasrallah was quoted by an Arabic-language daily on Friday."
 War: Iran vs Israel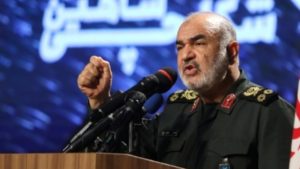 "Top Iran general says destroying Israel 'achievable goal'" This delusional thinking will lead Iran to the slaughter over Jerusalem. According to the Bible, Iran is destroyed during an attack on Israel.
Jeremiah 51:20 Thou art my battle axe and weapons of war: for with thee will I break in pieces the nations, and with thee will I destroy kingdoms;

"The commander of Iran's Revolutionary Guards said on Monday that destroying arch-rival Israel was an "achievable goal".

"This sinister regime must be wiped off the map and this is no longer … a dream (but) it is an achievable goal," Major General Hossein Salami said, quoted by the Guards' Sepah news site. Four decades on from Iran's Islamic revolution, "we have managed to obtain the capacity to destroy the imposter Zionist regime", he said."
 

Christian Victory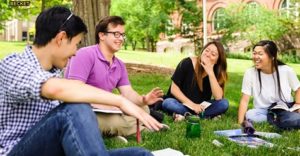 "University officials held 'personally liable' for discrimination against Christian student group" This decision is just wonderful. Every time we win a case in federal court it is like a shock at first, but I am very thankful to the Lord.
James 1:17 Every good gift and every perfect gift is from above, and cometh down from the Father of lights, with whom is no variableness, neither shadow of turning.

"A federal court ruled University of Iowa officials must pay out of their own pockets for discriminating against a prominent Christian student group, calling the university's conduct "ludicrous" and "incredibly baffling" during a hearing last week.

Judge Stephanie M. Rose of the U.S. District Court for the Southern District of Iowa ruled Friday that the University of Iowa and its officers violated constitutional law when they kicked InterVarsity Christian Fellowship, and other religious groups, off the campus in June 2018 for requiring leaders to uphold Christian beliefs — but giving a pass to secular student groups that also have leadership requirements."
 The Loadicean Church in America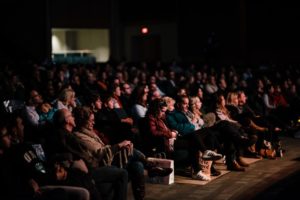 "Evangelicals more concerned about healthcare, economy than religious liberty, abortion: poll" Reading this article made me nauseous. There is no fire in the belly of these people. It appears they were put to sleep by hirelings in pulpits.
Revelation 3:16 So then because thou art lukewarm, and neither cold nor hot, I will spue thee out of my mouth. (17) Because thou sayest, I am rich, and increased with goods, and have need of nothing; and knowest not that thou art wretched, and miserable, and poor, and blind, and naked:

"Americans with evangelical beliefs are more likely to care politically about healthcare and economic issues than they are about issues typically associated with evangelical political engagement such as religious liberty and abortion, a new survey found.

"Our respondents surprised us by how little they appeared to care about stereotypically evangelical causes," Georgetown University professor Paul Miller wrote in a white paper analyzing the survey's findings published by the Southern Baptist Convention's Ethics & Religious Liberty Commission."
 Hard Left Censorship
"It is Now Illegal to Call Someone an Illegal Alien in NYC"
What more can I say about this?
"It is now illegal to call someone an illegal alien in New York City — even if the person happens to be an illegal alien, according to the NYC Commission on Human Rights.

"Threatening to call ICE when motivated by discrimination, derogatory use of the term 'illegal alien,' and discrimination based on limited English proficiency are unlawful discriminatory treatment,"
Thursday Night Teaching
Jesus Christ Came to Heal the Broken Heart/Min (Part 2) 10/3/19
Join us Thursday nights at 9:00 PM EST  for discussion and prayer on healing the mind.
If you like our ministry, please consider making a donation to keep us going. May the Holy God of Israel bless you!
Revelation 22:20 He which testifieth these things saith, Surely I come quickly.Amen. Even so, come, Lord Jesus.