Democrat Governors in MI, NY, NJ, CA and PA Sent Letter Demanding Why They Ignored Protocols Sent Sick COVID-19 Patients to Nursing Homes
Verse of the Day
Proverbs 8:36 But he that sinneth against me wrongeth his own soul: all they that hate me love death.
Commentary
These demon-dem governors murdered 1000s of the elderly, but why? I think they wanted high coronavirus deaths, so they could continue their iron fist rule over the people. Also, to keep the economy locked down to help destroy President Trump.
Whatever was the reason, it was the demon-dem governors who purposely sent the sick elderly with coronavirus into the nursing homes causing the elderly to die by the 1000s. They MUST go to jail for this! I doubt they will respond to the letters.

Hosea 4:1-3 Hear the word of the LORD, ye children of Israel: for the LORD hath a controversy with the inhabitants of the land, because there is no truth, nor mercy, nor knowledge of God in the land. By swearing, and lying, and killing, and stealing, and committing adultery, they break out, and blood toucheth blood. Therefore shall the land mourn, and every one that dwelleth therein shall languish, with the beasts of the field, and with the fowls of heaven; yea, the fishes of the sea also shall be taken away.
"An updated study revealed 42% of all US coronavirus deaths occurred in nursing homes. That comes out to over 40,000 Deaths in Nursing Homes! That is a bloodbath!!
Another 60,000 deaths were outside of nursing homes.

Which is what you might expect from a typical flu season.Only 1.8% of the US population lives in nursing homes but over 40% of the coronavirus deaths were in these centers. This is ONE OF the biggest scandals of the year and the Liberal Media WILL NOT report on this.
On Monday Rep. Steve Scalise (R-LA) called on Democrat governors in New York, New Jersey, California, Pennsylvania and Michigan demanding they explain why they ignored protocols and forced COVID-19 patients into nursing homes."
DEM RACISM IN AMERICA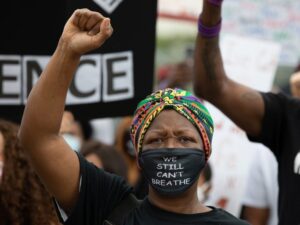 "Overwhelming Evidence Exposes Democrat Party's Ongoing Systemic Racism"
This is a great article showing just how evil the demon-dems still are. All the trouble for the blacks comes from demon-dem controlled cities! Yet, they try and blame all the trouble on conservative white people!
This truth needs to get out across the nation.
"Facts: America is accused of racism, of holding racial minorities back by way of system-wide white supremacism, and yet Jews, black Nigerians, Indian Americans (from India), and Asians are more successful in America than whites, and their respective imprison rates are lower than whites.
How is it possible in a country that we're told is riddled with the cancer of white supremacism for those four groups to enjoy a higher standard of living and more success than their all-powerful, white oppressors?The asking of the question answers the question."
SUPREME COURT OF SIN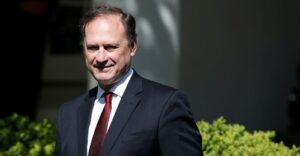 "Alito Warns SCOTUS Decision Is a Threat to Religious Liberty"
Gorsuch, who was appointed by President Trump wrote the majority opinion. It did not take him long to turn into a disgusting liberal. It is decisions like this which brings God's wrath upon the nation. Right now we are suffering from the coronavirus and massive riots in the cities, and with a decision like this, I feel more disasters are on the way.
Where is the church calling for massive repentance and an outpouring of the Holy Spirit. This decision could give the Hard Left all the legal ammo they need to destroy the church structure in America as we know it. It really does look as if the religious game so many are playing in America is coming to end.
"Briefs filed by a wide range of religious groups—Christian, Jewish, and Muslim—express deep concern that the position now adopted by the Court "will trigger open conflict with faith based employment practices of numerous churches, synagogues, mosques, and other religious institutions." They argue that "[r]eligious organizations need employees who actually live the faith," and that compelling a religious organization to employ individuals whose conduct flouts the tenets of the organization's faith forces the group to communicate an objectionable message.
This problem is perhaps most acute when it comes to the employment of teachers. A school's standards for its faculty "communicate a particular way of life to its students," and a "violation by the faculty of those precepts" may undermine the school's "moral teaching." Thus, if a religious school teaches that sex outside marriage and sex reassignment procedures are immoral, the message may be lost if the school employs a teacher who is in a same-sex relationship or has undergone or is undergoing sex reassignment. Yet today's decision may lead to Title VII claims by such teachers and applicants for employment."
AMERICA'S SPECIAL SIN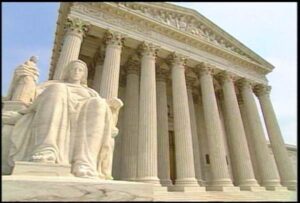 "Justice Alito Fires Warning Shot After Supreme Court Hijacks Congress's Power to Legislate by Redefining "Sex" to "Sexual Orientation"
The Supreme Court of sin did it again. They redefined from sex to sexual orientation! We have evil all around us at every level. This is what brings God's righteous judgments on America. Oh, yeah, on of Trump's judges voted for the sin!
While reading this, think of the nation's cities burning and some under siege by terrorists!
"Neil Gorsuch, a Trump appointee, sided with the liberal justices. "An employer who fires an individual for being homosexual or transgender fires that person for traits or actions it would not have questioned in members of a different sex," Justice Neil Gorsuch wrote for the court. "Sex plays a necessary and undisguisable role in the decision, exactly what Title VII forbids."
Justice Alito fired a warning shot and said Monday's ruling could destroy women's sports, weaken religious freedom, weaken freedom of speech and personal privacy.

"The Court tries to convince readers that it is merely enforcing the terms of the statute, but that is preposterous," Alito wrote in the dissent. "Even as understood today, the concept of discrimination because of 'sex' is different from discrimination because of 'sexual orientation' or 'gender identity.'"
"There is only one word for what the Court has done today: legislation. The document that the Court releases is in the form of a judicial opinion interpreting a statute, but that is deceptive." Alito added."
WORLD WAR 3: INDIA VS CHINA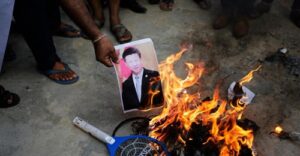 "India, China Face Off in First Deadly Clash in Decades"
Through my ministry, I have contacts in India. Today we were talking about this conflict, and there is great concern because the conflict is escalating with India rushing its army north to confront China.
The people are very upset with China over the coronavirus and the nation being shutdown. Many are dying and they are blaming China, so there is great anger against China. Right now this situation is very explosive with China
bringing on this conflict!
"Dozens of troops from India and China were reportedly killed in a dispute along a contested area of their shared border – the first bloody clash between the two countries in decades and an event with the potential to spark even more violence.
Chinese state media described the incident Monday night in the Galwan River valley where both countries have deployed troops in recent weeks as "the most serious clash between Chinese and Indian soldiers so far," confirming casualties but offering no further details about them. Indian government sources speaking on the condition of anonymity told The Times of India that 20 Indian army personnel had died in the fighting."
SEDITION OUT IN THE OPEN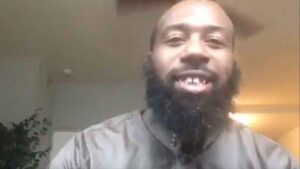 "Philadelphia Imam Calls For Bloodshed"
This is real Islam being preached right in a major city calling for bloodshed based on Muhammad and the Koran. Why do we allow someone like this into America? What does it take for the feds to act against someone like this?
With statements like this and no action by the feds, it shows the need to defend ourselves.
"What to do instead? Wage violent jihad: "To get freedom, brothers, it takes fighting, I'm sorry, unless you have got divine intervention….Moses didn't need an army to fight. But go to Muhammad. Didn't Muhammad have to fight? Go to all the prophets before – get your verses at the verses – did they not have to fight?"
Indeed, the Qur'an tells Muslims: "Fighting has been enjoined upon you while it is hateful to you. But perhaps you hate a thing and it is good for you; and perhaps you love a thing and it is bad for you. And Allah Knows, while you know not." (2:216) Most Western counterterror analysts don't know that this verse and others like it exist, or prefer to ignore the fact. But Nafis Abu Zayd Sparrow knows what the Qur'an says, and he expects his followers to obey its commands.
"I challenge you," he says to them in the video, "show me where your power to vote ever changed anything. 'Oh, we got Obama into office' – and what did Obama do? Show me! People are not listening. We, as Muslims, have to use our insight. Show me!… I am saying that if you want to separate from the racism, from those people that are embedded with racism – then you have to remove yourself from the system itself and you have to create your system within the system."
THE CURE FOR CRIPPLING LONELINESS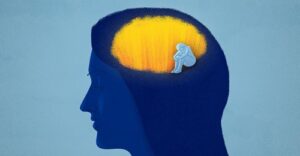 "How loneliness could be changing your brain and body"
Loneliness can break our heart, but God sent Jesus Christ to heal the brokenhearted. The main part of my ministry is to heal the brokenhearted. If you need prayer, please email me at [email protected]
Luke 4:18

The Spirit of the Lord is upon me, because he hath anointed me to preach the gospel to the poor; he hath sent me to heal the brokenhearted, to preach deliverance to the captives, and recovering of sight to the blind, to set at liberty them that are bruised,
"People were already lonely before the coronavirus pandemic hit. Before COVID-19 stranded folks at home and made getting close to others an unnerving experience, researchers were realizing Americans were lonelier than ever.
A 2018 study from health care insurer Cigna found that 54% of 20,000 Americans surveyed reported feeling lonely. In the span of a bit more than a year, the number rose to 61%. Generation Z adults 18-22 years old are supposedly the loneliest generation, outpacing Boomers, Gen X and Millennials, despite being more connected than ever."
If you like our ministry, please consider making a donation to keep us going. May the Holy God of Israel bless you!
Revelation 22:20 He which testifieth these things saith, Surely I come quickly. Amen. Even so, come, Lord Jesus.