Did Comey get caught in his own trap?
                              Verse of the Day
Proverbs 29:6 In the transgression of an evil man there is a snare: but the righteous doth sing and rejoice.
Commentary
This is a great article, and I highly recommend that you read. It details all of the illegal acts of Comey, and a potential criminal investigation of him. It would be so ironic if Comey is investigated and found guilty when that is exactly what he was trying to do to the President! By firing Comey, the President pulled a huge monster out of the DC swamp! There are still many more monsters to come out of this swamp.
 May the Holy God of Israel bless and protect you.
Revelation 11:15 And the seventh angel sounded; and there were great voices in heaven, saying, The kingdoms of this world are become the kingdoms of our Lord, and of his Christ; and he shall reign for ever and ever.
American Politics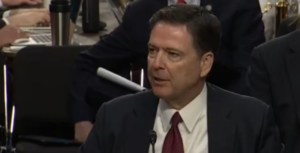 Did Comey get caught in his own trap? 06/10/17
Romans 6:23  For the wages of sin is death; but the gift of God is eternal life through Jesus Christ our Lord.

"The ultimate irony for the former FBI director who once investigated the president and his associates would be if he ended up being the one charged with a crime.
Legal scholars are divided over whether James Comey broke the law by leaking to the press a memo describing his account of a key meeting with President Trump on Feb. 14.
Comey supporters say no, the memo was not classified, so it was not illegally leaked. Critics say the memo may not have been classified but it was it still government property.
And was it evidence? Evidence in the Russia investigation?
Former FBI Director James Comey testifies before the Senate Select Committee on Intelligence June 8, 2017.
Comey testified before the Senate Intelligence Committee on Thursday and admitted leaking to the press a memo with his claim that during that Feb. 14, meeting Trump asked him to drop the investigation into former National Security Adviser Michael Flynn. The memo also described Trump asking Comey for a pledge of loyalty.
As WND reported, the president on Friday said both those claims were not true, and he would be "glad" to repeat that under oath to special prosecutor Robert Mueller."
American Politics/ Islam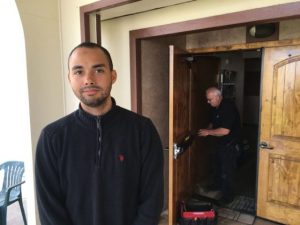 Anti-Shariah rallies planned across US worry Muslim leaders 06/09/17  This is exactly what is needed, so that the Muslims are not comfortable trying to bring America under Sharia law. We have to stop them on all fronts or America is going to look just like Europe. This takes prayer and action because the Muslims are going to push Sharia law until they are stopped.
Proverbs 30:5  Every word of God is pure: he is a shield unto them that put their trust in him.
"Looking ahead, Muslim leaders and others are concerned about anti-Shariah, or Islamic law, marches planned for Saturday in Seattle and about two-dozen other U.S. cities, saying the marches are really anti-Muslim. They consider the Portland and Eugene incidents, and other recent anti-Muslim crimes in America, part of an alarming trend that came to the forefront in last year's presidential election with far-right activists portraying Islam — and all Muslims — as a threat.
"Our Muslim community is feeling a tremendous amount of stress and pressure," said former Seattle Mayor Mike McGinn, who plans to attend a counter-rally Saturday. "It's important for local leaders to express solidarity and make clear we stand against bigotry, against racism and with our Muslim neighbors in the state and beyond."
The group organizing the rallies, ACT for America, has chapters around the country and says it is focused on fighting terrorism and promoting national security. It says it condemns bias against religious groups and is "proud to stand shoulder to shoulder with peaceful Western Muslims as well as peaceful Muslims worldwide."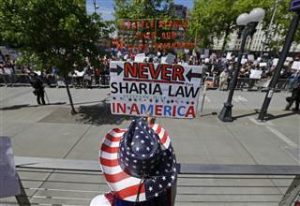 ACT for America to Stage Marches Against 'Sharia Law' Nationwide 06/10/17  This article is framed in a Hard Left perspective, but just ignore this. It contains the truth of what is going on with the movement to stand up against Sharia law in America. I really am surprised that there was so much truth in this article!
Proverbs 30:5  Every word of God is pure: he is a shield unto them that put their trust in him.

"The Islamaphobic organization has gained significant momentum since its founding in 2007 by Brigitte Gabriel, a Lebanese immigrant who has openly called Islam inconsistent with U.S law.
"A practicing Muslim who believes the word of the Quran to be the word of Allah … who goes to mosque and prays every Friday, who prays five times a day — this practicing Muslim, who believes in the teachings of the Koran, cannot be a loyal citizen of the United States," said Gabriel during a course at the Department of Defense's Joint Forces Staff College in 2007.
ACT initiated the "Stop Shariah Now" campaign in 2008. The SPLC said the group's website described its mission "to inform and educate the public about what Shariah is, how it is creeping into American society and compromising our constitutional freedom of speech, press, religion and equality what we can do to stop it."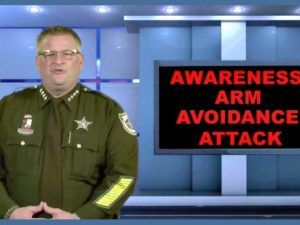 Sheriff: Be Armed, Be Mentally Prepared, Make Terrorists Defend Their Lives for a Change 06/10/17  This is the huge difference between Americans and the rest of the West. We can defend ourselves and they can't. This is a great blessing from the Lord, and please don't ignore it. Everyone should be able to defend their own home.
Isaiah 9:6  For unto us a child is born, unto us a son is given: and the government shall be upon his shoulder: and his name shall be called Wonderful, Counsellor, The mighty God, The everlasting Father, The Prince of Peace. (7) Of the increase of his government and peace there shall be no end, upon the throne of David, and upon his kingdom, to order it, and to establish it with judgment and with justice from henceforth even for ever. The zeal of the LORD of hosts will perform this.

"Florida's Brevard County Sheriff Wayne Ivey is urging law-abiding Americans to arm up, get familiar with their firearm, and be ready to make terrorists worry about defending their own lives, for a change.
Ivey made these comments in a video he posted to Facebook in reaction to the horrendous attacks on unarmed, law-abiding Londoners. Looking at terror attacks around the world, Ivey observed:
Terrorists and active shooters are using every weapon available to target citizens. Guns, knives, trucks, hammers, and even explosives have all become the weapon of choice for murderers who only have one goal–killing innocent and law-abiding citizens. It seems that almost everyday we hear of another attack taking place at a concert, tourist destination, church, business, or anywhere else in the world where they can strike fear in the hearts of citizens.
He urged Americans to take their safety seriously and to determine to be "the first line of defense" against a terror attack. He stressed, "Let me be perfectly clear, doing nothing or just hoping it won't happen to you is not going to save your life."
Ivey mentioned that officials in other parts of the world are teaching citizens that the best thing they can do is "run, hide, tell," and he rejects that paradigm, citing the fact that "this is war" and you win a war by fighting — not by running."
Islam – Jihad
Dutch government RETURNED Yezidi ISIS sex slave to Iraq but grants permits to Muslim migrant criminals 06/10/17  We need to keep in mind what real Islam is, and not the sugar-coated nonsense in America. All of the rapes in Europe come from real Islam, and how how the Muslims, when they are conquering a people, look at the women. They are the spoils of war! Europe is in the process of being conquered by the Muslims.
Ezekiel 33:1-4  Again the word of the LORD came unto me, saying, Son of man, speak to the children of thy people, and say unto them, When I bring the sword upon a land, if the people of the land take a man of their coasts, and set him for their watchman: If when he seeth the sword come upon the land, he blow the trumpet, and warn the people; Then whosoever heareth the sound of the trumpet, and taketh not warning; if the sword come, and take him away, his blood shall be upon his own head.

"Europe continues to decline and deteriorate under the weight of the hijrah (immigration jihad), due largely to its spineless lack of morality and civilizational self-esteem. Ignoring the terror, mass sex attacks, Islamic supremacism and general chaos that has accompanied the Muslim migration of millions, the elites choose, rather, to persecute those who oppose jihad terror and the victims of Islamic supremacism and violence. Western elites bow to the conquerors and punish their victims.
Sex slavery is sanctioned under Islam. At the risk of repeating myself for the umpteenth time, sex slavery and rape of the infidel is sanctioned and rewarded under Islam. Muslim clerics all over the world confirm the right to have sex slaves. It is in the Qur'an — the word of Allah. Politicians keep turning a blind eye, law enforcement keep ignoring it, so this pox on our communities will continue to get worse..
Sex slavery and rape is in accordance with Quran chapter and verse. Sex slaves are war booty. Following a victory, Muhammad would usually distribute the captives, both male and female, as slaves to his soldiers. And Muhammad is the "perfect example for Muslims." According to Islamic law, Muslim men can take "captives of the right hand" (Qur'an 4:3, 4:24, 33:50). The Qur'an says: "O Prophet! Lo! We have made lawful unto thee thy wives unto whom thou hast paid their dowries, and those whom thy right hand possesseth of those whom Allah hath given thee as spoils of war" (33:50). 4:3 and 4:24 extend this privilege to Muslim men in general. The Qur'an says that a man may have sex with his wives and with these slave girls: "The believers must (eventually) win through, those who humble themselves in their prayers; who avoid vain talk; who are active in deeds of charity; who abstain from sex, except with those joined to them in the marriage bond, or (the captives) whom their right hands possess, for (in their case) they are free from blame." (Qur'an 23:1-6)"
Are Jihadists Taking over Europe? 06/09/17  The situation in Europe has reached the point that the Muslims are going for the "kill." They have a huge terror network that the Europeans allowed them to create.
Right now, Europe is succumbing to Islam with no way to stop it. The people are very weak, and the politicians are in bed with the Muslims. The more Muslim terror that occurs, the more the politicians claim it is not Muslim terror! This is national suicide on an unimaginable scale.
It appears that the Europeans hate themselves and their culture, along with rejecting the Lord and his word. Allah is waiting for the Europeans with open arms.
Psalm 9:17  The wicked shall be turned into hell, and all the nations that forget God.

"These Islamists have built a powerful infrastructure of terror inside Europe's cities. These terror bases are self-segregated, multicultural enclaves in which extremist Muslims promote Islamic fundamentalism and implement Islamic law, Sharia — with the Tower Hamlets Taliban of East London; in the French banlieues [suburbs], and in The Hague's "sharia triangle", known as "the mini-caliphate," in the Netherlands.
These extremist Muslims can comfortably get their weapons from the Balkans, where, thanks to Europe's open borders, they can travel with ease. They can also get their money from abroad, thanks to countries such as Qatar and Saudi Arabia. These Islamists can self-finance through the mosques they run, as well as get "human resources," donated by unvetted mass migration coming through the Mediterranean.
23,000 potential jihadists in the UK, 18,000 in Belgium, 10,000 in Germany, 15,000 in France. What do these numbers tell us? There might be a war in Europe "within a few years", as the chief of the Swedish army, General Anders Brännström, told the men under his command that they must expect."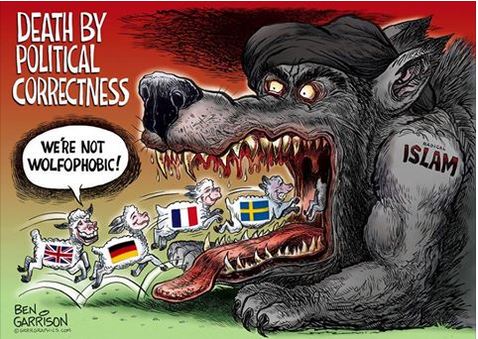 Hard Left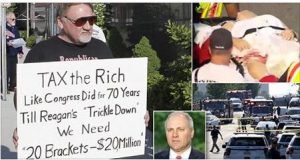 Congress baseball gunman was a Trump-hating Bernie supporter: Hero cops kill white Illinois man, 66, who opened fire on Republican lawmakers with an assault rifle, leaving five injured 06/14/17  The shooter is dead, and he was a big Bernie Sanders supporter. It looks like he believed all of Sanders' rhetoric and acted on it. How many more are just like him and ready to act because of the lies put out by the Democrats? This is very good article.
"James T. Hodgkinson from Belleville, Illinois, died in hospital after being shot at the baseball field by Capitol Police
The 66-year-old was a staunch Democrat who threatened to 'destroy Trump & Co' on social media before Wednesday's shooting but was not on the secret service's radar
Hodgkingson campaigned for Bernie Sanders to win the Democratic nomination in 2016 and regularly ranted against the president
He opened fire on a group of GOP figures at Eugene Simpson Stadium Park in Alexandria, Virginia, at 7am
House Majority Whip Steve Scalise, congressional staffer Zachary Barth, lobbyist Matt Mika and two Capitol Police were shot
The police officers were injured as they returned fire with their pistols while the congressmen and their aides dove for cover
They were practicing ahead of an annual charity baseball game which is due to take place on Thursday."
Hard Left/ Homosexuality/ Transgendered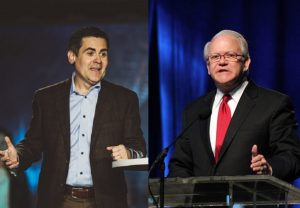 Pro-LGBT Group Wants Southern Baptists to Remove Homosexuality, Transgenderism From 'Sin List' 06/09/17  This will be interesting to follow. Will the Southern Baptists weaken on this? The label of sin really upsets the homosexual crowd. In the end, it will be the Bible they will attack, and all those who believe it. They want the condemnation for sin off them.
1 Timothy 1:9-10 Knowing this, that the law is not made for a righteous man, but for the lawless and disobedient, for the ungodly and for sinners, for unholy and profane, for murderers of fathers and murderers of mothers, for manslayers, For whoremongers, for them that defile themselves with mankind, for menstealers, for liars, for perjured persons, and if there be any other thing that is contrary to sound doctrine;

"Faith in America, a pro-LGBT organization which will be protesting at the annual gathering of the Southern Baptist Convention in Phoenix, Arizona, next week, recently announced that they will be lobbying for the nation's largest Protestant body to remove homosexuality and transgenderism from their "sin list."
"Ultimately, we at FIA believe LGBT people should be removed from the sin list. We know interpretations and new revelations come to light. We believe the Church will one day stop diminishing the lives of those who are LGBT and we strive to help this come to pass," the organization said in a release."
Hard Left/ Christianity
Vindicated Pastor Sues to Strike Judge's Vitriol from Dismissal Record 06/09/17  Notice the reprobate mind can't stand criticism of Islam and homosexuality. They do everything possible to protect and promote both!
This "judge" is full-blown hard core, Hard Left. America is now full of judges like him, and they are a sign the nation is under God's judgment. People in authority like this show the spiritual state of the nation.
Psalm 98:9  Before the LORD; for he cometh to judge the earth: with righteousness shall he judge the world, and the people with equity.

"However, because Ponsor held to his claim that Lively committed a "crime against humanity" and because of so many other biting words, Lively and Liberty Counsel ultimately decided to appeal.
"Judge Ponsor's vitriolic Order is clearly unlawful," said Horatio Mihet, Liberty Counsel's Vice President of Legal Affairs and Chief Litigation Counsel, in a statement. "The Supreme Court, and many federal appellate courts, have repeatedly rebuked judges who inject unnecessary and prejudicial 'findings' in cases where they lack jurisdiction."
Many of Ponsor's harshest statements from the judgment are included below:
"Defendant's positions on [LGBT] people rang from the ludicrous to the abhorrent." (pages 1-2)
"He has tried to make gay people scapegoats for practically all of humanity's ills…" (page 2)
"This crackpot bigotry could be brushed aside as pathetic, except for the terrible harm it can cause." (page 2)
"He has, for example, proposed twenty-year prison sentences for gay couples in Uganda who simply lead open, law-abiding lives." (page 3)
"Anyone reading this memorandum should make no mistake. The question before the court is not whether Defendant's actions in aiding and abetting efforts to demonize, intimidate, and injure [LGBT] people in Uganda constitute violations of international law. They do." (page 3)
"He eventually built somewhat of an international reputation for his virulently hateful rhetoric."
Health and Nutrition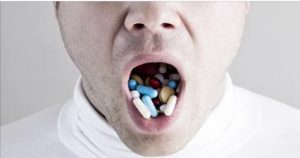 Drug overdose is now the LEADING cause of death for Americans under 50… Big Pharma's opioid death machine marches on 06/10/17  The main reason for this is because so many people have broken hearts and they are trying to heal the pain with these drugs. The root of this drug use is spiritual, and people need their hearts healed by Jesus Christ. It is sad to see so many deaths and lives destroyed by these drugs.
Part of my ministry is to pray for the healing of the brokenhearted. If you need prayer, please email me at [email protected]
Luke 4:18  The Spirit of the Lord is upon me, because he hath anointed me to preach the gospel to the poor; he hath sent me to heal the brokenhearted, to preach deliverance to the captives, and recovering of sight to the blind, to set at liberty them that are bruised,

"The drug epidemic plaguing the United States seems to only get worse as time trudges on. Deputy Attorney General Rod Rosenstein announced recently that drug overdose is now the leading cause of death for American adults under the age of 50.
At the helm of this devastating surge in drug-related deaths are, of course, opioids. Opioids are a class of drugs that includes heroin, fentanyl and many legal prescription painkillers such as oxycodone and hydrocodone. According to the CDC, oxycodone, hydrocodone and methadone are the most common prescription drugs used in overdose deaths. The agency reports that at least 1 out of every 4 people prescribed an opioid is estimated to struggle with addiction, and that emergency rooms are treating over 1,000 people who have misused an opioid every day.
During his announcement, Rosenstein stated that fentanyl — a synthetic opioid — is becoming increasingly problematic, in large part due to its extreme potency. "Fentanyl is especially dangerous. It is 40 to 50 times more deadly than heroin. Just two milligrams, a few grains of salt, an amount you could fit on the tip of your finger, can be lethal. Fentanyl exposure can injure or kill innocent law enforcement officers and first responders. Inhaling a few airborne particles can have dramatic effects," he explained."

Proverbs 16:24  Pleasant words are as an honeycomb, sweet to the soul, and health to the bones.