DNC Contender Ellison Holds Press Event With CAIR Radical Muslims!!!
Verse of the Day
Proverbs 11:21  Though hand join in hand, the wicked shall not be unpunished: but the seed of the righteous shall be delivered.

Commentary
The Democratic Party is now becoming the Islamic Party of America. Look at how fast God is merging the Hard Left with the Muslims! The Muslims are being judged by God, and the Hard Left are about to receive the same judgments. Islam is going to come to a bloody, violent end, and I believe that it will be over Israel and Jerusalem. With this new Islamic love, the Democrats have to start breaking with Israel.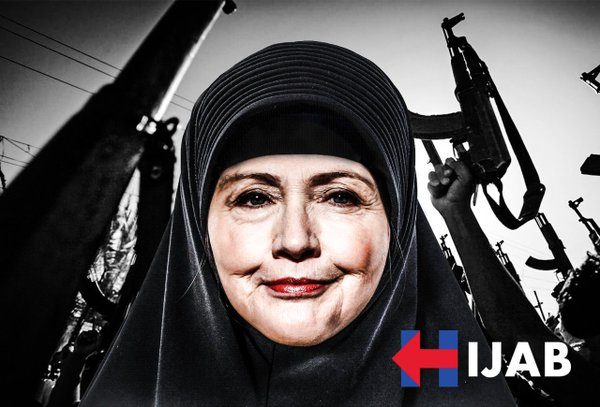 How do you think that Hillary and Pelosi will look in a Hijab?
May the Holy God of Israel bless and protect you.
Joel 3:19-20 Egypt shall be a desolation, and Edom shall be a desolate wilderness, for the violence against the children of Judah, because they have shed innocent blood in their land. But Judah shall dwell for ever, and Jerusalem from generation to generation.
Hard Left merging with Islam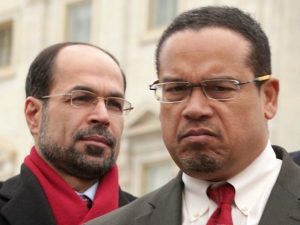 DNC Contender Ellison Holds Press Event With CAIR Radical 02/04/17  The Democratic Party is now becoming the Islamic Party of America. Look at how fast God is merging the Hard Left with the Muslims! They are being judged by God, and the Hard Left are about to receive the same judgments as the Muslims. Islam is going to come to a bloody, violent end.
With this new Islamic love, the Democrats have to start breaking with Israel. How do you think that Hillary and Pelosi will look in a Hijab?
"The leading candidate to become the chairman of the Democratic Party shared his Capitol Hill press conference with a leading advocate for Islamic radicals, Nihad Awad, who is the director of the jihad-linked Council on American-Islamic Relations, or CAIR.
Candidate Rep. Keith Ellison's decision to share the microphone with CAIR director on Wednesday afternoon highlights the willingness of party activists to deepen their alliance with the small number of radical Muslim voters living in the United States, despite the huge ideological conflicts between the party's liberal base and the Muslim groups' toxic Islamic ideology and aggressive Arab politics.
Ellison is a leading candidate to become chairman of the Democratic National Committee, who will be chosen by a party vote in late February. He has public support from the Democrats' leader in the Senate. Sen. Chuck Schumer, but faces growing opposition from former labor secretary Tom Perez.
The press conference was called to protest President Donald Trump's popular policy to curb immigration of people with "hostile attitudes."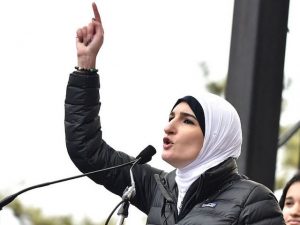 SHARIA LAW: Linda Sarsour, Women's March Organizer and Fake Feminist 02/03/17 Sarsour promoted sharia law before the feminists and they loved it! Their minds are so full of rebellion that whatever is against God they are for!
I really believe that God is turning the feminists over to sharia law and they will come under it. The proof of this is the European feminists. Look how many are cowering before the Muslims and sharia law! I think that they will submit under fear.
"Sarsour dismisses the fact that women in Saudi Arabia are treated as second-class citizens who are unable to drive, interact with men, and dress as they please as inconsequential.
In addition to her dismissal of Saudi subjugation of women, she has attacked a documentary calling attention to the plight of women in the Islamic world. Sarsour has been a vocal critic of the executive producer of the film, Ayaan Hirsi Ali, a former Dutch Parliamentarian, ex-Muslim, and vocal critic of Islam who was also the victim of female genital mutilation.
In 2011, Sarsour took to twitter and vulgarly berated Hirsi Ali; and ACT for America founder, Brigitte Gabriel, and said, "I wish I could take their vaginas away – they don't deserve to be women." This is especially in vulgar considering the suffering Hirsi Ali has endured. Shortly after the tweet was uncovered, instead of owning up to the vulgar tweet and apologizing, she tried to delete it before it was seen by too many people."
Hard Left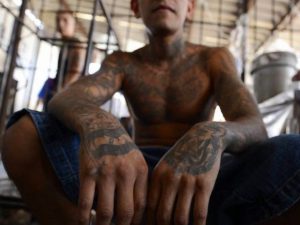 Texas Sheriff Releases 39 Criminal Aliens in First Two Days of Sanctuary Policy 02/04/17  This is exciting to follow since Austin is now Ground Zero in the "sanctuary city" battle. This needs to be watched closely because it is a test case for the entire nation.
With these sanctuary cities, it is like a forerunner of Muslim enclaves under Sharia law! There is no doubt that this sheriff would go along with the Muslims carving out a section of Texas for themselves! I really hope that Texas crushes this sheriff. She needs some jail time to learn what happens when you break the law.
Revelation19:15 And out of his mouth goeth a sharp sword, that with it he should smite the nations: and he shall rule them with a rod of iron: and he treadeth the winepress of the fierceness and wrath of Almighty God.

"Despite the loss of state law enforcement grants, Travis County Sheriff Sally Hernandez followed through and released 39 criminal aliens during the first two days of her sanctuary policy.
Records obtained by Breitbart Texas from the Travis County Sheriff's Office revealed that "Sanctuary Sally" released 37 criminal aliens from custody on February 1. Two more criminal aliens were released on the following day.
Texas Governor Greg Abbott responded to the lawless actions of the Travis County sheriff Tweeting, "This is why I declared banning sanctuary cities an emergency. Texas will hammer Travis County."
Governor Abbott moved on the day of the sheriff's sanctuary county policy announcement and stripped state grants from the department, Breitbart Texas reported. Travis County Sheriff's Office Spokesperson Kristen Dark confirmed the move by the sheriff to protect criminal aliens from federal officials will cost the taxpayers of Travis County $1.5 million this year. She also confirmed the sheriff is aware her department could also lose federal law enforcement grants if the Department of Justice certifies the county is not cooperating 100 percent with immigration officials under existing federal law.
The Texas Legislature is currently debating bills that would outlaw sanctuary jurisdictions in Texas. On Thursday, the Texas Senate held hearings in the Senate Chamber on SB 4, a bill offered by State Senator Charles Perry (R-Lubbock). Hundreds of people testified before the Senate Committee on State Affairs in a session that lasted until midnight,"
The 'sanctuary city' on the front line of the fight over Trump's immigration policy 02/03/17  It looks like Austin,TX is about to become ground zero for the battle over the control of our cities. The anarchists want control of the cities, and do whatever they want.
It is really amazing to watch the rule of law breakdown under the control of the Hard Left. They think they are above the law, and and act according to their agenda. Texas has to break Travis County, so we can stay a nation.
"Rigby is part of a growing movement determined to oppose President Trump's policies for cracking down on immigration. While thousands of protesters gather nationwide to decry Trump's temporary travel ban on refugees and on citizens of seven majority-Muslim nations, Rigby and other activists in cities with large immigrant populations are bracing for what they fear will come next: a wave of raids and deportations.
Trump has called for the deportation of as many as 3 million undocumented immigrants who have committed crimes on U.S. soil. In one of his first acts as president, Trump ordered the Department of Homeland Security to look at withholding federal funding from cities that refuse to assist immigration officials, a loose collection of municipalities known as "sanctuary cities."
Austin has become the first battleground in that conflict, where the governor and a local sheriff are now locked in a standoff over the issue. A liberal enclave in the heart of conservative Texas, the capital city lies a little more than three hours from the Mexican border. About 35 percent of its 931,000 residents are Hispanic, according to U.S. Census estimates, and the city is home to a vibrant sanctuary movement that sprang to life during President Barack Obama's first term, when his administration carried out a record number of deportations."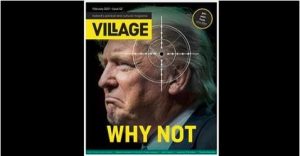 Irish magazine promotes Trump assassination on cover 02/03/17 What we are witnessing with this meltdown of the Hard Left reprobate mind is right out of Romans 1. God has lifted the restraint off of them, and now everyone can see exactly what is in their hearts, and it is not pretty!
They can't hide it any longer because God is about to judge them, and he wants both them and us to see exactly what is in their hearts. They are overflowing with the "Sin Syndrome" as fully detailed in Romans 1:
Romans 1:28-32 And even as they did not like to retain God in their knowledge, God gave them over to a reprobate mind, to do those things which are not convenient; Being filled with all unrighteousness, fornication, wickedness, covetousness, maliciousness; full of envy, murder, debate, deceit, malignity; whisperers, Backbiters, haters of God, despiteful, proud, boasters, inventors of evil things, disobedient to parents, Without understanding, covenantbreakers, without natural affection, implacable, unmerciful: Who knowing the judgment of God, that they which commit such things are worthy of death, not only do the same, but have pleasure in them that do them.

"Along with the cover, of course, this Village issue features an article pointing out the reasons why they believe President Trump is such a horrible leader and thus a problem that needs to be eliminated. The piece, of which is simply "by Village," summarizes how Trump's policies on climate, abortion, and refugees (while also highlighting his alleged misogyny and "hatred") make the billionaire businessman-turned-politician a horrible president.
Right away, it says, "Donald Trump is a purveyor of hatred" and a threat to civilization. The writers of Ireland's Village magazine also believe him to be "anti-liberal, anti-democratic," and a "corruptible bully."
Hard Left/ ProLife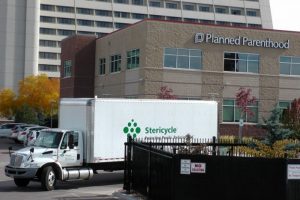 Abortion Facilities May Throw Babies in Trash as It Is 'Undue Burden' to Require Burial 02/04/17   This action has the reprobate mind in a bind. The reprobates deny the baby is a human being, so then how can they give the baby a burial like it is a human? This is all part of the reprobates living in a sinful delusion and denying reality.
"A federal judge nominated to the bench by then-President George W. Bush issued a preliminary injunction this week against a new Texas regulation requiring that abortion facilities arrange for deceased babies to be either buried or cremated instead of being treated as medical waste, stating that the requirement places an "undue burdens on a woman's right to seek a previability abortion."
"It seems unlikely DSHS'S professed purpose is a valid state interest and not a pretext for restricting abortion access," U.S. District Judge Sam Sparks extended his restraining order against the rule on Friday. "By comparison, Plaintiffs face likely constitutional violations, which could severely limit abortion access in Texas."
He expressed uneasiness about the state's argument that the rule is necessary to treat the unborn with dignity, opining that the negatives outweigh the positives in that the lack of funeral services willing to handle the babies could make it difficult for abortion facilities to comply, "which would deliver a major, if not fatal, blow to health-care providers performing abortions."
Christianity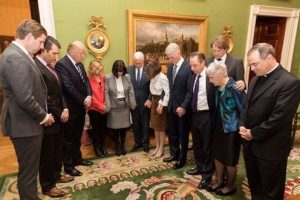 Trump and Pence Prayed with Gorsuch before His Nomination 02/03/17  This is very refreshing and builds up our faith that President Trump really is seeking God. What a change from Obama.
Psalm 144:15 Happy is that people, that is in such a case: yea, happy is that people, whose God is the LORD.

"President Donald Trump, Vice President Mike Pence, along with a few of their family members, as well as Maureen Scalia, and Fr. Paul Scalia, the wife and son of the deceased conservative Supreme Court Justice Antonin Scalia, prayed with Judge Neil Gorsuch before his nomination to the nation's highest court.
Trump tweeted out a photo of the group with their heads bowed in prayer:"
American Politics/ Iran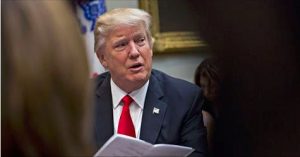 Trump Imposes New Sanctions on Iran as Tehran Vows to Retaliate 02/03/17  Iran is in for a shock. Iran knew it could push Obama around and get away with anything. There's a new sheriff in town, and President Trump is going to quickly jump on Iran's actions to confront the ayatollahs.
What is Iran going to do, because it never faced this from before Washington? How far will they push President Trump?
"The U.S. imposed fresh sanctions on Iran as President Donald Trump sought to punish Tehran for its ballistic missile program, prompting a warning from the Islamic Republic that it will respond in kind.
The Treasury Department published a list Friday of 13 individuals and 12 entities facing new restrictions for supporting the missile program, having links to terrorism or providing support for Iran's hard-line Islamic Revolutionary Guard Corps. The entities include companies based in Tehran, the United Arab Emirates, Lebanon and China.
In response, Iran "will take action against a number of American individuals and companies that have played a role in generating and supporting extremist terrorist groups in the region or have helped in the killing and suppression of defenseless people in the region," the Foreign Ministry said in a statement published by the state-run Islamic Republic News Agency. It said the targets of its sanctions will be named later.
The Trump administration has sought to take a harder line on Iran, banning its citizens from entering the U.S. and accusing the nation of interfering in the affairs of U.S. allies in the Middle East. But the U.S. sanctions announced Friday were limited in scope, serving mostly as a warning signal."
Earthquakes
Collapse imminent at Fukushima — TV: Officials find large section under reactor is "unstable… about to collapse" 02/03/17I already have posted about this, but the website appeared dubious, so this is a much better site. Sorry about the previous posting.
"High radiation levels at Fukushima reactor is bad, bad news — Time to reconsider that trip to the east coast of Japan. A containment vessel at the destroyed Fukushima No. 1 power plant has reached off-the-chart radiation levels, reported the Japan Times… Experts believe that escaped melted fuel can account for the spiked reading."

Psalm 55:23 But thou, O God, shalt bring them down into the pit of destruction: bloody and deceitful men shall not live out half their days; but I will trust in thee.