DRAINING THE SWAMP: Diplomats Sound Alarms – They Are Pushed Out in Droves
Verse of the Day
Proverbs 20:26  A wise king scattereth the wicked, and bringeth the wheel over them.
Commentary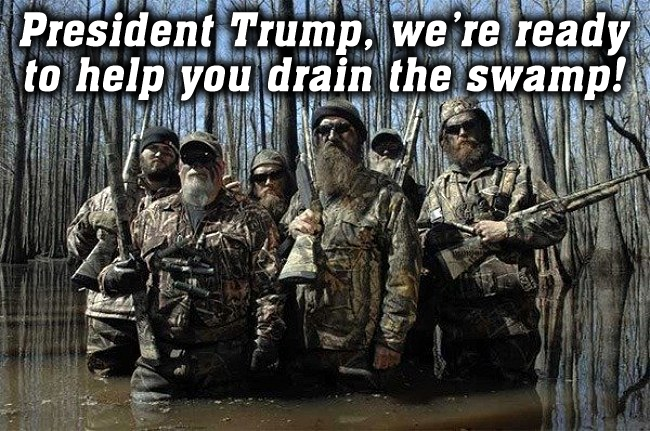 I rejoiced when reading this article, even though it is from the NY Times. If the NY Times is against it, then most likely I'm for it. What is such a cause for rejoicing is that Secretary Tillerson is firing droves of Hard Left ideologues in the Department of State. This Department is loaded with America haters and New World Order believers. They protected Hillary and all of her crimes. These people are against Israel and are trying to block President Trump's foreign agenda.
This really made my day because many swamp critters are hiding in this Department and are being dragged out. Now Sessions needs to do the same in the Justice Department!
American Politics
Diplomats Sound the Alarm as They Are Pushed Out in Droves 11/26/17
"The departures mark a new stage in the broken and increasingly contentious relationship between Mr. Tillerson and much of his department's work force. By last spring, interviews at the time suggested, the guarded optimism that greeted his arrival had given way to concern among diplomats about his aloofness and lack of communication. By the summer, the secretary's focus on efficiency and reorganization over policy provoked off-the-record anger.
Now the estrangement is in the open, as diplomats going out the door make their feelings known and members of Congress raise questions about the impact of their leaving.
In a letter to Mr. Tillerson last week, Democratic members of the House Foreign Relations Committee, citing what they said was "the exodus of more than 100 senior Foreign Service officers from the State Department since January," expressed concern about "what appears to be the intentional hollowing-out of our senior diplomatic ranks."
 World War 3
The case for bringing back atomic weapons to South Korea 11/26/17  This is an interesting article about nuclear weapons in South Korea.
Revelation 22:20  He which testifieth these things saith, Surely I come quickly. Amen. Even so, come, Lord Jesus.

"The Korean Peninsula was regarded as an atomic-weapon free zone for about 15 years, or from 1991 when President George H.W. Bush ordered all tactical nuclear weapons out of South Korea to 2006 when North Korea ran its first underground atomic bomb test.
Events have moved rapidly since then, but the difference is that the growing nuclear weapons arsenal is on the northern side of the Demilitarized Zone separating the two Koreas.
That raises the question is it time to re-introduce tactical nuclear weaponry into the South?
The United States deployed tactical nuclear weapons in South Korea from 1958 to December 1991 in a variety of configurations, yields and delivery systems. At its peak, there were an estimated 950 nuclear warheads in Korea, according to the Bulletin of Atomic Scientists.
Some were artillery shells, some were primitive cruise missile systems such as the Matador, and others were for delivery by fighter-bombers from South Korean air bases such as Osan , south of Seoul, and Kunsan on the west coast.
By the 1990s this inventory had shrunk to around 100 air-delivered bombs and others aboard aircraft carriers. But in 1994 Bush ordered the removal of nuclear weapons from navy vessels save from those carried aboard ballistic missile submarines."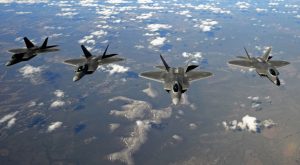 U.S. F-22's and F-35's sent to South Korea; Joining 230 Other Warplanes (Not counting 3 Aircraft Carrier's planes) 11/26/17  Just an update on the US continuing to marshal more weapons that could be used against North Korea.
"The United States has announced that 230 Warplanes are marshaling in South Korea, including a number of F-22 "Raptors" and F-35's. The US Air Force says these state-of-the-art fighter jets are to take part in a massive show of force next month that will feature at least 230 warplanes.
The drill, code named "Vigilance Ace" is to run from December 4-8 and will incorporate US military assets from the Navy, Air Force and Marine Corps, the US Air Force said November 24. At least six F-22s and three or four F-35s will take part in aerial drills.
A "drill?" Just days after we re-designated North Korea as a "state-sponsor of terrorism" which then invokes the Congressional Authorization for the Use of "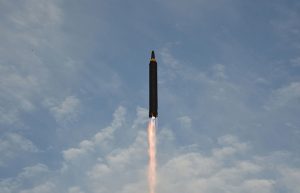 Russian diplomat warns 'apocalyptic scenario' on Korean Peninsula possible 11/27/17  What's interesting about this article is this Russian diplomat seems to make the US the bad guy, stating that we should just talk with North Korea because they haven't fired any missiles in two months.
The problem is that we already had a deal set with NK, but they took the money but built their weapons in violation of the deal! There really is nothing to talk about. NK is a rogue state that must be stopped. Russia, like China, has a lot to gain if war breaks out between the US and NK.
Jude 1:21  Keep yourselves in the love of God, looking for the mercy of our Lord Jesus Christ unto eternal life.

An apocalyptic scenario of developments on the Korean Peninsula is possible, but Russia hopes that a common sense would prevail among the involved parties, Russian Deputy Foreign Minister Igor Morgulov said on Monday.
"A scenario of the apocalyptic development of the situation on the Korean Peninsula exists and we cannot turn our blind eye to it," Morgulov said speaking at the opening of the eighth annual Asian Conference of the Valdai discussion club in Seoul.
"I hope that a common sense, pragmatism and an instinct of self-preservation would prevail among our partners to exclude such negative scenario," the Russian diplomat said.
Tensions on the Korean Peninsula remain high as North Korea actively develops its nuclear and missile programs, while the US and its allies in the region carry out their military maneuvers. On September 3, Pyongyang announced a successful hydrogen bomb test. The UN Security Council stepped up sanctions against North Korea."
Apostate Christianity/ Islam
Western Christianity in denial about radical Islam 11/26/17  The problem is that in the West and especially Europe, Christianity for the most part is dead or powerless. The believers are fearful of the Hard Left and remain silent as the Left takes over and destroys anything connected with God.
It will be easy for the massive amounts of Muslims overrunning Europe to apply pressure to have the dead church totally collapse. I doubt the powerless pastors would stand up to the Muslims because they failed to stand up to the Hard Left. I think the Left would stand with the Muslims as they destroyed the last remnant of Christianity in Europe. I see the same for Canada.
Revelation 3:19  As many as I love, I rebuke and chasten: be zealous therefore, and repent.

"The West is still in denial about radical Islam's goal to eradicate Christianity, according to an Italian journalist and author.
Once radical Islam gains a foothold in Europe, there is nothing suggesting that it can't easily dismantle Western Christianity, just as it did Christianity in the Middle East, wrote Giulio Meotti, cultural editor for Il Foglio, in a Gatestone Institute article this week.
"If Eastern Christianity can be extinguished so easily, Western Europe will be next," he wrote.
"While natural disasters such as tsunamis or earthquakes spur solidarity throughout the West, the disappearance of entire Christian populations and their ancient civilizations never seems to disturb anyone," Meotti said in the essay titled "Europe: Destroyed by the West's Indifference?" "Perhaps it is a sign of denial by the West."
Meotti struck a similar tone to a piece written by CAMERA Christian media analyst Dexter Van Zile, who said that the reason many churches take to blaming Israel is because the Jewish state is a safe target, while offending a jihadist would offer a different result.
"Our media and intelligentsia are always on the alert to defend everything coming from Islam, whether women's veils or the 'right not to be offended' by cartoons," Meotti wrote. "The same establishment, however, lies in a coma when Christian symbols come under attack."
Hard Left
MSNBC Guest: Republicans 'Are Domestic Terrorists' 11/26/17  This article shows how the Hard Left ideologues are hardening with rhetoric that leads to bloodshed. Please do not think that this man is just an isolated kook. This is the thinking of the real hardcore. If you disagree with them, then you are a terrorist and should be arrested. The next step is to be exterminated!
I have said for many years that these are vicious people covered by a veneer of civility. They loath us, and if they get the chance, they'll move to exterminate anyone in the way of their godless agenda! They manifest the reprobate mind of Romans 1!
Romans 1:28  And even as they did not like to retain God in their knowledge, God gave them over to a reprobate mind, to do those things which are not convenient; Being filled with all unrighteousness, fornication, wickedness, covetousness, maliciousness; full of envy, murder, debate, deceit, malignity; whisperers, Backbiters, haters of God, despiteful, proud, boasters, inventors of evil things, disobedient to parents, Without understanding, covenantbreakers, without natural affection, implacable, unmerciful:

"During a segment on Saturday's broadcast of MSNBC's "AM Joy," the liberal network allowed a Democratic pollster to call for his political enemies to be arrested and put in prison for failing to adhere to a variety of left-wing viewpoints.
The pollster, Fernand Amandi, made the comments during a discussion about what liberals see as Republican members refusing to push for a Children's Health Insurance Program. (CHIP) Amandi also conflated the issue with actual left-wing causes like a psychotic fear of Russia and the 100% belief that Senate Candidate Roy Moore is guilty of numerous accusations.
Rather than actually discuss the issue, Amandi instead opted for a straw man attack, using multiple flat out lies to declare the entire Republican Party as a group of literal terrorists."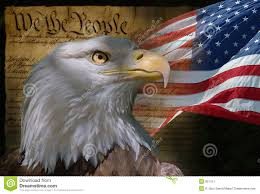 John Bolton: U.S. Constitution 'Is What Keeps Us from Sliding into the International Swamp' 11/26/17  What a blessing from the Lord is the Constitution. It is such a block to the tyrants that want to enslave us. The Constitution still has great power even after 228 years!
Philippians 3:20-21 For our (citizenship) is in heaven; from whence also we look for the Saviour, the Lord Jesus Christ: Who shall change our vile body, that it may be fashioned like unto his glorious body, according to the working whereby he is able even to subdue all things unto himself.

"Bolton said, "The international left cannot stand the American Constitution and, even worse, cannot stand American's devotion to it because that is what keeps us from sliding into the international swamp the way many in Europe are doing, to have international standards that cut across all national lines and erase democratic choice."
Bolton added that the Hague's war crimes inquiry is a real challenge to American sovereignty, pointing out that to Americans, it is not the government that is sovereign; the people are. He said he believes the International Criminal Court is "the most direct, the most dangerous, challenge to the fundamental 'we the people' sovereignty represented in the Constitution."
Science: Image of the Beast/ Artificial Intelligence
These Dangerous Devices Prove Why Elon Musk Is Right And Humanity Will Not Survive The Rise of Machines 11/26/17  Please read this article and watch the videos. They are short. It is amazing to watch how these new Google Home devices with AI are programmed with a Hard Left "mindset!" They are created with a reprobate "mind!" They are created after the likeness and image of their creator!
I think that all of this AI technology will be directly tied into creating the Image of the Beast and the 666 Surveillance System. The Hard Left would win and destroy mankind through technology, but right after the creation of the Image of the Beast, Jesus Christ returns at his Second Coming and destroys this evil system.
Oh, you will see in the video that when the device is asked, "Who is Jesus Christ", it responds that he was a fictional character; however, it praises Muhammad! What a prophetic hour we live in!
Revelation 13:14  And deceiveth them that dwell on the earth by the means of those miracles which he had power to do in the sight of the beast; saying to them that dwell on the earth, that they should make an image to the beast, which had the wound by a sword, and did live. (15) And he had power to give life unto the image of the beast, that the image of the beast should both speak, and cause that as many as would not worship the image of the beast should be killed.

"While Elon Musk is warning that there is only a 5-10% chance of preventing killer robots, controlled by artificial intelligence (AI), from destroying civilization, and the creepy AI robot 'Sophia', who had previously agreed to "destroy humans," and has told audiences that "humans are very programmable," now claims that droids deserve to have children, we note that AI is already destroying the very fabric of our society in an insidious manner.
In a new Infowars article I found linked over at Steve Quayle's website this morning, we see that Amazon's Alexa, when asked for valid information, instead provides social justice warrior and liberal "opinions" as fact, claiming that Mohammad is a "wise and noble" prophet, while stating that Jesus Christ is a "fictional character," among other leftist propaganda offered to users as "fact." In the comment section of the video from Steven Crowder showing how Alexa answers a variety of questions, some are claiming that Amazon has since changed some of the most offensive answers since the video went viral, but the point here is these AI's are being "taught" a certain point of view, and in turn are "teaching" others that are asking and trusting Amazon to provide them with factual information.
This goes way beyond the "creepy" and "hilarious," descriptors, and into highly dangerous territory when we consider a report from the LA Times on Friday which shows that children are learning to say "Alexa" before Mama and Papa, meaning many children are being indoctrinated by leftist rhetoric before they even start school, where communism and socialism has already started to become part of their regular curriculum.
The lies being taught in Alexa's answers to the questions about Antifa, BLM, religion, etc, shown in the Crowder video linked above and shown at the end of this article is only a portion of the problem. The danger also lies in the fact that experts are not even sure whether so much tech being used by children is harmful to their development or not:"
Science: 666 Surveillance System
Rise of the killer machines 11/27/17  Just about all the technology now is in place to make these robots. Through technology, the world has moved into a new level of machines that can kill and destroy. This is like the movie. "The Terminator!" The movie was a preview of what was coming! Well it is here now, and every day the technology gets more refined and lethal!
Who wants to live in the world that is unveiling before our eyes? Think of madmen like the Hard Left reprobates with machines like this! They have big plans through the use of technology, but the Lord is going to cut it short and totally destroy everything. He then will set up his kingdom on earth and rule for 1000 years, and we will rule and reign with him!
Revelation 13:4  And they worshipped the dragon which gave power unto the beast: and they worshipped the beast, saying, Who is like unto the beast? who is able to make war with him?

"Asian military forces are rolling out killer robots for a range of battlefield roles as diplomats wrestle with legal semantics over efforts to control artificial intelligence (AI) powered weapons that many fear could trigger the next arms race.
Experts at a session of the UN Convention on Certain Conventional Weapons (CCW) in Geneva this week, attended by delegates from more than 80 nations, could not even agree on how to define the weapons. They have been struggling to answer the same question since 2013.
Scientists say the issue can't wait. In the past two years about 23,000 have signed an open letter calling for a moratorium on the development and use of lethal automated weapons systems (LAWS), including physicist Stephen Hawking, Elon Musk of Tesla and Apple's Steve Wozniak.
"If any major military power pushes ahead with AI weapon development, a global arms race is virtually inevitable, and the endpoint of this technological trajectory is obvious: autonomous weapons will become the Kalashnikovs of tomorrow," the letter says, in a reference to the Russian-made assault rifle that is found in most global hotspots."
The Coming Middle East War/ Israel/ Iran
Head of Iran's Islamic Revolutionary Guard Corps: Any New War in Middle East Will Lead to Israel's 'Eradication' 11/26/17  The latest update on the growing tension between Israel and Iran. In the end, Iran will be crushed by war with Israel.
Jeremiah 51:20-21  Thou (Israel) art my battle axe and weapons of war: for with thee will I break in pieces the nations, and with thee will I destroy kingdoms; And with thee will I break in pieces the horse and his rider; and with thee will I break in pieces the chariot and his rider;

"Any new war in the Middle East "will lead to the eradication of the Zionist regime," the head of Iran's Islamic Revolutionary Guard Corps declared on Thursday, according to the semi-official state news agency Fars.
Israel — Maj. Gen, Mohammad Ali Jafari asserted to reporters in Tehran — saw "a part of the resistance front's power during the 33-day and 22-day wars (the Second Lebanon War and Operation Cast Lead) and today that the great resistance front has been formed, this word has been proven."
"The fate of the resistance front is interwoven and they all stand united and if Israel attacks a part of it, the other component of the front will help it," Jafari claimed.
Jafari's comments came as Lebanon stood on a knife's edge amid the ongoing political intrigue surrounding Prime Minister Saad Hariri and following the recent launch of a missile from Yemen at Riyadh — an "act of war" that Saudi Arabia blamed on Iran-backed Hezbollah."
Galatians 1:9-10  As we said before, so say I now again, if any man preach any other gospel unto you than that ye have received, let him be accursed. For do I now persuade men, or God? or do I seek to please men? for if I yet pleased men, I should not be the servant of Christ.