El Paso Terrorist, Hardcore Progressive and White Nationalist: Universal Income And Universal Healthcare
Verse of the Day
Titus 2:13 Looking for that blessed hope, and the glorious appearing of the great God and our Saviour Jesus Christ;

Commentary
Wow, the killer was a real Hard Left Communist, when you understand what real Communism is. He wants all the programs of the Hard Left like universal health care a basic universal income! This killers did not follow our beliefs, but he was a Hard Leftists with a crazy belief in race mixed in!
He is a Hard Leftist, but watch them try and pin the blame on American patriots. This needs to be watched real closely because could this an attempt by the Hard Left to start a civil war?
We need an outpouring of the Holy Spirit: NOW! We had a great time last time night praying for the outpouring and teaching from the Bible. I have this every Saturday night at 9 PM EST live on FaceBook and YouTube.
Proverbs 1:23 Turn you at my reproof: behold, I will pour out my spirit unto you, I will make known my words unto you.
Who the El Paso Terrorist is !
"El Paso Terrorist Is a Hardcore Progressive and White Nationalist: Wants Universal Income And Universal Healthcare"
"Mass shooter Patrick Crusius murdered 20 people today at a Walmart in El Paso, Texas. Crusius published a manifesto before his shooting spree. It is clear from his words that he is a PROGRESSIVE white nationalist – what was once defined as a "Nazi."
This is not to say he's a Democrat or a Republican, but he is without question a progressive. All you have to do is read his manifesto to see the obvious tell-tale signs. Under his section titled "Economic Reasons" for the attack, the shooter states:

"In the near future, America will have to initiate a basic universal income to prevent widespread poverty and civil unrest as people lose their jobs (to automation). Joblessness is in itself a source of civil unrest. The less dependents on a government welfare system, the lower the unemployment rate, the better. Achieving ambitious social projects like universal healthcare and UBI would become far more likely to succeed if tens of millions of defendants are removed."

Now THAT is some Nazi level stuff right there. Kill the undesirables so we can have our glorious government programs! His was an act of environmental terrorism as well:"
Dayton Shooter Hard Left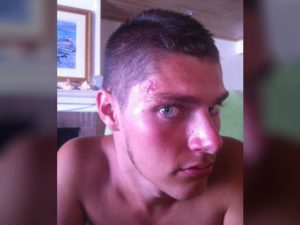 "CNN Confirms: Dayton Shooter Had 'Extreme' Left-Wing Views; Backed Warren, Sanders" The background becomes important as the dems are trying to blame everything on President Trump and "White nationals" whatever that means! I'm waiting for the dem Communists to explain what they mean by "white nationalist"! Is this shooter a white nationalist to the dems?
The dems are ruthless and will boldface lie unless we stand up to them.
"The report — which appears on CNN's website, but has not apparently appeared on air as of this writing — states: A Twitter account that appears to belong to Dayton mass shooter Connor Bettsretweeted extreme left-wing and anti-police posts, as well as tweets supporting Antifa, or anti-fascist, protesters.

The most recent tweet on the @iamthespookster account was on August 3, the day of the shooting, when he retweeted a post saying, "Millenials have a message for the Joe Biden generation: hurry up and die." He also retweeted messages supporting Sens. Bernie Sanders and Elizabeth Warren."
Dayton Shooter  a Satanist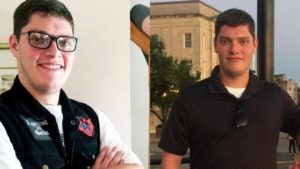 "Dayton Shooter Identified: 24-Year-Old Connor Betts from Bellbrook, Ohio — Wore SATANIC PATCHES on His Clothing" I want to get you all the background on these shooters, so you defend yourself against attacks they were Christians or Trump supporters.
"The mass shooter in Dayton, Ohio was identified by police. The suspect, Connor Betts, was shot dead by police but not before he killed nine innocent people.

The shooter Connor Betts was pictured with satanic patches on his jacket in a previous photo — via Robby Starbuck.The patch "against all gods" is a blackcraft cult product. Betts was wearing a hoodie with a quote from the metal band Acacia Strain."
Hard Left Propaganda Against the President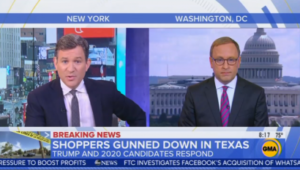 "ABC Decides Trump Needs to 'Answer for' Mass Shootings He Caused"
Just a look at what the Hard Left is saying about the shootings. It is a typical attack against him and I guess the NRA. It was a leftist and satanist who did all the killings!
2 Timothy 3:13 But evil men and seducers shall wax worse and worse, deceiving, and being deceived.

"It wasn't 24-hours since the first of two tragic mass shootings on Saturday and ABC News was entrenched and spewing the liberal hate that demanded that President Trump be considered the cause of the violence. Suggesting it was "fair" to blame Trump for the shootings during Sunday's Good Morning America, chief White House correspondent Jon Karl argued the shootings were "going to be something that he is going to have to answer for."
Dem Candidate Going Insane Before Our Eyes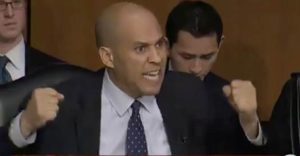 "Cory Booker Demands All Trump Rallies be Cancelled, 'Breeding Ground For Racism'" What do we do about this and all this rhetoric from the Hard Left crazies. We can't ignore it because one of them could become the president!
We have to take these threats seriously, so what do we do? The Republicans fail to defend us and stand with President Trump. It is almost like we and President Trump stand alone. I think we are now at the point of no return with the insane rhetoric coming from the dems. They are provoking their followers to violence.
"Never let a crisis go to waste, right? The left is using the back-to-back mass shootings as an opportunity to attack the 2nd Amendment and now they're coming for 1 A.

Democrat Senator and 2020 hopeful Cory Booker (NJ) demanded Trump's Manchester rally next week and all future rallies be cancelled.

According to Cory Booker, President Trump and his supporters should not have 1st Amendment rights. "[T]hese rallies serve as a breeding ground for racism and bigotry that inspire white nationalist attacks like the one in El Paso on Saturday," Cory Booker said in a statement.

"They are despicable and have no place in New Hampshire, or anywhere in our country. That's why Trump must cancel this rally."
Satanism and the Hard Left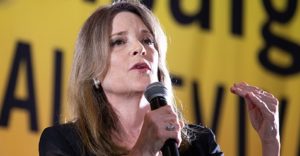 "Marianne Williamson supporters organize 'occult task force'" I was waiting for this: the merging of the Hard Left and satanism. This could be the start of it. I think the satanists are a perfect fit for the dem party.
Revelation 13:4 And they worshipped the dragon which gave power unto the beast: and they worshipped the beast, saying, Who is like unto the beast? who is able to make war with him?

"Some supporters of 2020 presidential candidate Marianne Williamson have reportedly organized an "occult task force" on her behalf, however, her campaign has tried to distance itself from such activities.

The person organizing the task force told The Washington Post anonymously that a group of 13 chaos magicians, witches and energy workers were doing synchronized "gestures" to help their candidate gain more visibility in the presidential race and more airtime during Tuesday's Democratic debate.

"The whole orb gang community is tapping into the power of memes to reflect back on, and multiply, the sort of pulsing undercurrents of our collective unconscious," the person told The Post in an email."
Hard Left Insanity (video)
Gillette: The Best an Incel Can Get
The company lost $5 billion because of this ad!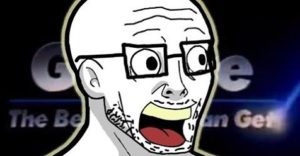 Hard Left Infanticide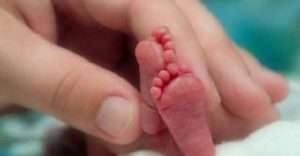 "Every Democrat Running for President Opposes a Bill to Stop Infanticide, Just 10% of Americans Agree" If these people will could heartily murder the babies like this, it is not a big jump for them to kill whoever opposes them. They are murder in their hearts which can be transferred to anyone!
These are very dangerous people.
"The vast majority of likely voters support requiring doctors to provide medical care for babies who are born alive during botched abortions, according to a poll released Monday.

The poll, which was published by the activist arm of the Heritage Foundation, a conservative think tank, found that 76% of those surveyed support such a requirement.

"Our polling shows that the Democratic party is out of step with American voters and the values that have made this country great," Heritage Action for America Executive Director Tim Chapman told the Daily Caller News Foundation.

Chapman said that voters in the survey largely opposed government enforcement of extreme, "politically correct ideas."
Reprobate Mind
Remember, that everything the reprobate mind touches it destroys. If the people that control Baltimore every gain control of America, it will become a third world nation! We need revival for survival and NOW.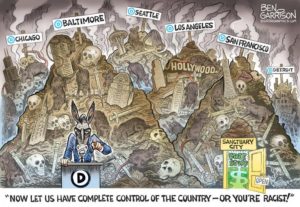 Abba Father's International Fellowship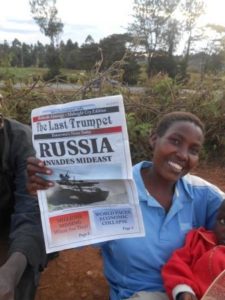 Praise the Lord Pastor Dave and John. May the Name of Jesus Christ be exalted. we are fine under his protections and we keep set our eyes focus on Him for he is the begging and the end of our Faith. The task was ahead of me the Lord helped to reach to several people with the Message of
the Last Trumpet, as many as the received Christ, took the Materials and i preached to them the Word of life. God brought 43 new converts in His Kingdom and we praise His Holy Name! I have some view photos of what the Lord had done here,also i have attached the Receipt and the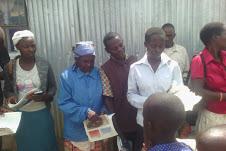 Box of the Materials.
God bless you.
Pastor K M
Blessings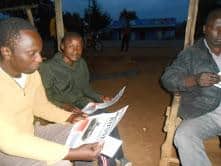 If you like our ministry, please consider making a

donation

to keep us going. May the Holy God of Israel bless you!
Revelation 22:20 He which testifieth these things saith, Surely I come quickly. Amen. Even so, come, Lord Jesus.