Europe will submit to radical Islam
Verse of the Day
Zechariah 14:9 And the LORD shall be king over all the earth: in that day shall there be one LORD, and his name one.
Commentary
I was traveling and speaking and just got back. There are many great articles to keep you on the cutting edge of prophetic events.
So many events are happening with incredible frequency that it seems the world is rushing to a major event, which I believe is World War 3.
May the Holy God of Israel bless and protect you.
John 14:1-3 Let not your heart be troubled: ye believe in God, believe also in me. In my Father's house are many mansions: if it were not so, I would have told you. I go to prepare a place for you. And if I go and prepare a place for you, I will come again, and receive you unto myself; that where I am, there ye may be also.
Islam – Jihad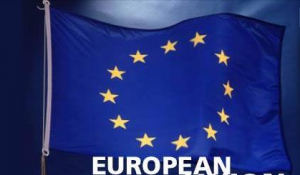 Europe will submit to radical Islam 07/14/16  This is an eye-opening article linking the European obsession with sex with Islam's same obsession.
There is very little power in the European makeup to withstand the onslaught of Islam. I believe that Europe has passed the line with Islam, and it is either succumb to it or somehow find the will to fight. God has turned Europe over to Islam for judgment.
"At first glance, the two foes' attitudes toward sex look utterly different," Mr. Hoopes wrote. The Western loose attitude toward sexuality is one of the signs of decadence enraging Islamists. "But dig a little deeper and the picture starts to change." Both are obsessed with sexuality.
A new video has just emerged from Syria: it shows three Islamic State terrorists laughing while a Yazidi girl is screaming in pain in the background. Because of Western sexual obsession, we in the West have become deaf to the screams of ISIS' sex slaves.
I would like to add a point of difference to Mr. Hoopes' comparison: nobody wants to fight and die for the flag of hedonism and the hedonists themselves, if threatened with death, will surrender. This is why Europe will submit to radical Islam.
Western civilization developed from its Judeo Christian roots over many centuries. The core value has been the centrality of family and the intimate connection with future generations.
Today's Western individualistic society, cut off from its roots, has put an unbalanced emphasis on material pleasure and sexual satisfaction, ignoring the long term consequences."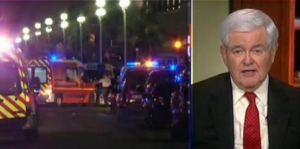 Newt: 'If They Believe in Shariah, They Should Be Deported' 07/15/16  This is exactly what we need. We need elected officials explaining Sharia law and standing up against it, including deporting any who promote it. Americans who promote it should be looked at as treasonous.
Sharia law is pure evil, right from the mind of Muhammad.
Psalm 119:140  Thy word is very pure: therefore thy servant loveth it.

"Let me start where I am coming from and let me be as blunt and direct as I can be — western civilization is in a war. We should frankly test every person here who is of a Muslim background, and if they believe in Sharia, they should be deported," Gingrich said. "Sharia is incompatible with western civilization. Modern Muslims who have given up Sharia — glad to have them as citizens. Perfectly happy to have them next door. But we need to be fairly relentless about who our enemies are."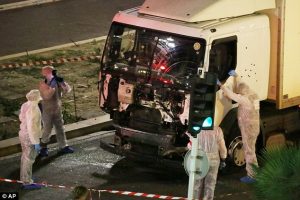 ISIS truck killer was KNOWN to police: Terrorist who mowed down 84 on Bastille Day was ARRESTED in France after a pub brawl in January 07/15/16  This is a great article about the terror attack in France.
"Terrorist who slaughtered 84 people in Nice was already known to police
Named as the 31-year-old French-Tunisian Mohamed Lahouaiej Bouhlel
Believed to be professional delivery driver and father-of-three living in Nice
Known for 'acts of violence and use of weapons' after pub brawl in January."
American Politics/ Health
The Trumpster is right: Ruth Bader Ginsburg's 'mind is shot' because she was brain damaged by chemotherapy in 2009  07/17/16  This article contains vital information that you need to know about the damage chemotherapy does to the body, especially the brain.
"But what almost nobody seems to remember about all this is that U.S. Supreme Court Justice Ruth Bader Ginsburg was brain damaged by chemotherapy in 2009. As this NY Daily News story explains, she underwent chemotherapy for pancreatic cancer that year.
Chemotherapy is a systemic poison that damages the brains, kidneys and hearts of those who undergo the procedure. As oncologists well know, chemotherapy causes "chemo brain" — a form of chemically induced brain damage that severely impairs cognitive ability by damaging brain cells. It's far worse than the brain damage you'd suffer from sniffing glue or consuming meth, by the way.
Chemo brain is a medically recognized side effect of chemotherapy, and even the Mayo Clinic describes chemo brain side effects as including:

* Confusion
* Difficulty concentrating
* Difficulty finding the right word
* Feeling of mental fogginess
* Short-term memory problems
* Taking longer than usual to complete routine tasks
* Trouble with verbal memory, such as remembering a conversation

Does this sound exactly like Ruth Bader Ginsburg? You bet it does!"
American Politics/ Israel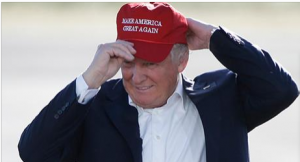 Trump: The Republican platform is most pro-Israel of all time 07/14/16  This is wonderful because Trump's position will be an undivided Israel and Jerusalem! This is great news for America because if he is elected, it will lift God's curse over the nation for touching Israel. Maybe the Lord will bless him and America for this! I see this as a ray of hope for America.
"Presumptive Republican presidential nominee Donald Trump has referred to the new Republican Party platform, set to be adopted at the Republican National Convention in Cleveland next week, as the "most pro-Israel of all time!"
Trump made this statement on Thursday via his Twitter account. He has additionally announced that he will make his choice of running mate known on Friday. Former Speaker of the House of Representative Newt Gingrich and New Jersey Governor Chris Christie are among the candidates to run as Trump's VP.
The new platform, which has been approved by representatives of the Republican Party, has been amended to take out the party's support of a two-state solution. A mention of Palestine has also been taken out, according to CNN, which managed to get hold of a copy of the platform's draft. In addition, the new platform mentions an undivided Jerusalem as Israel's capital."
Israel
There is a long-standing pattern of the US benefiting from Israeli innovations 07/15/16  This is a really interesting article about US-Israel relations. I learned a lot from it.
"Despite what some might wish us to believe, the United States does not provide aid to Israel out of charity. Rather, it is a strategic investment, closely tied to US interests in the region: safeguarding the only reliable ally that the US has in that corner of the world; stabilizing the Arab-Israeli conflict and deterring Israel's neighbors from resorting to war; giving Israelis the security that they need to make the painful concessions necessary for peace, should Israel's neighbors eventually return to the negotiating table; and doing so without requiring the direct intervention of US troops, as has been necessary in virtually every other conflict zone in the world.
Towards achieving these ends, the US has received more than its money's worth. Which is what makes it all the more vital that negotiations over the next 10 years of security assistance should not fall prey to petty personality conflicts or to individual grievances."
Next British PM's pro-Israel speech at Bnei Akiva 07/14/16  This is truly amazing, that the new British Prime Minister is so pro-Israel. Maybe, just maybe, God is doing something with the rise of Theresa May in Great Britain and Trump in America!
There is a real chance that God is raising up America and Britain to stand with Israel in the coming battles of WW3. This is just a thought on my part. This is really amazing about May becoming the Prime Minster, and if Trump becomes President then something huge indeed is happening, and the reason has to be Israel!
"Theresa May, who will be the UK's next Prime Minister, gave a speech in front of an enthusiastic pro-Israel crowd at an event hosted in London by the B'nei Akiva UK youth movement last year marking Israel's independence day.

World Bnei Akiva Chief Roi Abekasis recalled the event. "The central Yom Ha'atzmaut (Israeli independence day) celebration in London is a huge event attended annually by thousands of members of the Jewish community. A senior politician from the British government is traditionally hosted at the event and last year we had the pleasure of hearing an enthusiastic Zionist speech from Theresa May. Some of the speech was even in Hebrew."
Hard Left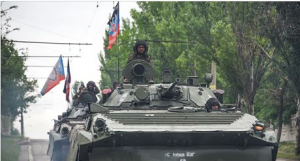 Passivity in the Face of Big-Power Aggression 07/15/16  Obama and the West have no idea what evil is, and so they are unable to stand against it. They have no courage. It is exactly like 1938 when appeasing Hitler laid the foundation of WW2.
"The West has developed reasonable-sounding rationales for not acting in the face of what is clearly aggression by big powers. That inaction has bought peace, but the peace has never been more than temporary.
Officials in Beijing and Moscow believe their countries should be bigger than they are today. Faced with little or no resistance, China and Russia are succeeding in redrawing their borders by force.
Should we be concerned by a nuclear-armed, hostile state falling apart? Of course, but we should be more worried by a hostile state launching nuclear attacks on the Baltics, as the Kremlin has repeatedly threatened to do.
The Chinese and Russians may be villains, but it is we, through inaction, who have permitted them to be villainous. The choice is no longer risk versus no risk. The choice is which awful risk to assume."
 Hard Left/ Christianity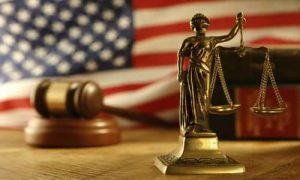 Christians Losing Lawsuits Starting To Stack Up 0715/15  The evidence is mounting that the law is no protection for Christians. We are being stripped of our rights and soon the laws will be against us! Where is the Church in this hour of evil?
"Are Christian morals and practices 'endangered species' well on their way to becoming legally extinct? The numbers of Christian organizations losing lawsuits defending their spiritual beliefs and standards are fast stacking up. Bible believers are increasingly finding themselves under siege – discriminated against in courts throughout North America.
UnBiblical laws – particularly those favoring LGBTQs (lesbians, bisexuals, gays, transgenders, and queers) – are the ones seemingly causing the most damage to the uncompromised practice of the Christian faith and are institutionalizing the persecution of Christians.
The heat of persecution against Christians is rising, and examples abound. In one case, a Canadian Appeals court ruled that a school could be denied accreditation due to Biblical marriage beliefs."

Exodus 1:10  Come on, let us deal wisely with them; lest they multiply, and it come to pass, that, when there falleth out any war, they join also unto our enemies, and fight against us, and so get them up out of the land.