Every Lie Revealed Election 2020 – Shocked at Level of P*dophilia – Satanic Worship
Verse of the Day
2 Timothy 3:13 But evil men and seducers shall wax worse and worse, deceiving, and being deceived.
Commentary
Wow, wow, wow! It looks like the President is setting up the deep state to take it down! You better in prayer about this because the survival of the nation is at stake.
May the Holy God of Israel bless and protect you.
Daniel 7:13 I saw in the night visions, and, behold, one like the Son of man came with the clouds of heaven, and came to the Ancient of days, and they brought him near before him. (14) And there was given him dominion, and glory, and a kingdom, that all people, nations, and languages, should serve him: his dominion is an everlasting dominion, which shall not pass away, and his kingdom that which shall not be destroyed.
THE DAY OF RECKONING IS FAST APPROACHING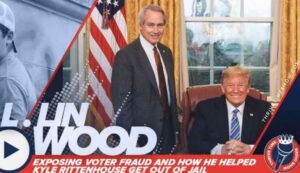 "Every Lie Will Be Revealed – They're Going to be Shocked at Level of P*dophilia – Satanic Worship" – Lin Wood
Does Not Hold Back in EXPLOSIVE "Thrive Time" Interview (VIDEO)"
"Attorney Lin Wood: So the Supreme Court is being aligned. They Department of Defense was recently realigned by the president. Take a look at how he put in place, a cyberterrorism and terrorism expert. As I said look at what he did in 2018 with the executive order to deal with foreign interference in our national elections. Look, I'd like to see in a perfect world, John Durham's report come out and people go to jail. I'd like to see Jeffrey Epstein and Ghislaine Maxwell and a lot of people go to jail. I'd like to see what's on Hunter Biden's laptop. I'd like to see those people go to jail. I'd like to see what's on Anthony Weiner's laptop. I'd like to see a lot of people go to jail. And then when we get to the final phase of the election fraud I'd like to see people go to jail.

The one thing I'll say is there'll be an intermingling. There will be people going to jail I believe who are involved in all of those or some of those same investigations. So there is potentially a great awakening. The truth has to come out. I believe it will. I do not think that you can hide the truth. I do say it and I believe it, every lie will be revealed. This country's going to be shocked when the find the truth about who's been occupying the Oval Office for some periods of years. They're going to be shocked at the level of pedoph*lia. They are going to be shocked at what I believe is going to be a revelation in terms of people who are engaged in satanic worship."
THE SPECIAL SIN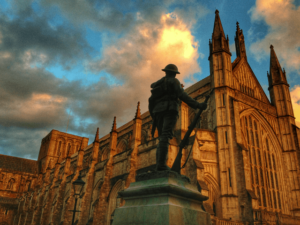 "LGBT Activist Compares Christians Who Don't Accept Homosexuality to 'Rapists', 'Holocaust Deniers'"
The Special Sin people are zeroing in on real Christians because we refuse to acknowledge the Special Sin and stand with the Bible for what it states about this Sin. In the end, it think these people will lead the charge in trying to destroy us. Their sin will drive them insane with hatred.
"LGBT activist Jayne Ozanne has compared biblical Christians to "rapists" and "Holocaust deniers" for failing to preach the morality of homosexual sex.
In a recent article for Pink News, Ozanne, director of the UK-based Ozanne Foundation and General Synod member, blasted the Church of England for upholding Christian teaching on marriage and sexuality in its recent publication of a set of resources titled Living in Love and Faith.
Supposedly a British evangelical Anglican, Ozanne works with religious organisations around the world in an effort to persuade them to update their moral teachings to accommodate LGBT sexual lifestyles."
THE SPECIAL SIN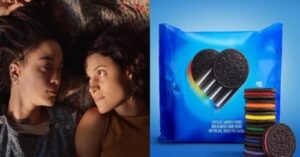 "Oreo and PFLAG Working Together to Indoctrinate Children"
The reprobate mind has a way of defiling everything in society.
The Hard Left reprobate mind is the most destructive force in the world. It destroys everything it touches.
"Oreo and parent company, Mondelez International, have begun airing a gay pride commercial which has absolutely nothing to do with selling cookies. Mondelez International is attempting to normalize the LGBTQ lifestyle by using their commercials, such as the most recent Oreo ad featuring a lesbian couple, to brainwash children and adults alike by desensitizing audiences."
DEEP STATE TACTICS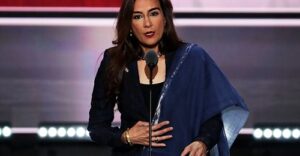 "The Cancel Culture Moves Against Trump Lawyers"
This show you the battle under the radar and it is on all levels. These are ruthless people desperate for power, so they can use it to destroy all who resist their ungodly agenda. The brave patriots are standing against them. Win or lose all of us will have to stand against these evil people. They are now driven by rage because President Trump backed my us are destroying their agenda.
"Now, the Never-Trumper "Republicans" of the Lincoln Project… have dreamed up a way to self-righteously interfere with legal due process.
Reminder: our system of justice guarantees citizens the presumption of innocence and the ability to access the courts to address torts and grievances. The larger point to consider is that should a Biden presidency come about, these sorts of tactics — and the general, national shift to centralized government control — will increasingly be compulsory.
It is a philosophical thing. Big Government, Big Media, Big Tech, Big Medicine, Big Solutions — all at the expense of the individual: Individual rights, individual property, personal wealth, personal privacy, individual responsibility, personal conscience. Those will all have to be compromised supposedly for the greater good — especially if you supported Trump."
THE NEW WORLD ORDER IN YOUR FACE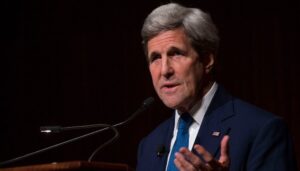 "John Kerry: Biden presidency opens door to globalist 'Great Reset'"
The NWO is out in the open and in your face with moving America under the control of the international world order. The only thing between them and our freedom is Donald Trump's presidency! This is how close they are to taking down America! The next few weeks are critical for the survival of America.
"A Joe Biden presidency would help propel the World Economic Forum's globalist "Great Reset" plan to use the coronavirus pandemic to transform the world's economy, according to former Secretary of State John Kerry and European Commission President Ursula von der Leyen.
"The notion of a reset is more important than ever before," Kerry said in a World Economic Forum panel. "I personally believe … we're at the dawn of an extremely exciting time." Kerry said Biden is ready to rejoin the Paris Climate Accord, which would help drive the "Great Reset," Breitbart News reported"
DOES MURDER MATTER?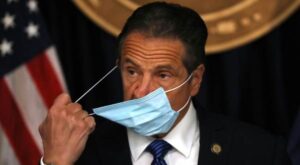 "New York Governor Cuomo will Receive an Emmy for His Work With COVID – Ignoring Tens of Thousands Who Died from His Insane Nursing Home Policies"
What a slap in the face to the people of both New York State and the nation! Will New Yorkers reelect this man?
"It's official – the world has gone mad. Upside down is now right-side up! It's now official that corrupt New York Governor Cuomo is getting an Emmy for his efforts with COVID:
And the Emmy for Best Acting as a Sitting Governor goes to … Gov. Andrew Cuomo — who's been blamed for letting the deadly coronavirus run rampant in New York's nursing homes — is set to receive an International Emmy award for his daily TV briefings about the disease."
UNITED NATIONS VS ISRAEL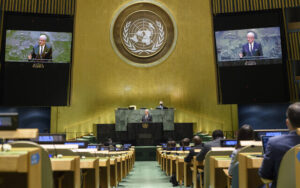 "UN panel votes 163-5 in support of Palestinian statehood, end of occupation"
This vote shows almost the entire world is against the nation of Israel. In the end, Israel survives when Christ returns to save the nation!
"The United Nations voted overwhelmingly to approve a draft resolution in favor of Palestinian self-determination, with Israel and the United States voting against.
The proposal on Thursday in the UN General Assembly's Third Committee — the committee that deals with human rights and humanitarian affairs — passed 163 to 5, with 10 abstentions. Canada, which typically votes alongside Israel in such resolutions, stood with the majority.
The resolution emphasized "the right of the Palestinian people to self-determination, including the right to their independent State of Palestine" and "stressed the urgency of achieving without delay an end to the Israeli occupation that began in 1967 and a just, lasting and comprehensive peace settlement between the Palestinian and Israeli sides," based on a two-state solution."
HARD LEFT COMMUNISTS VS CHRISTIANS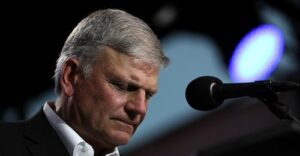 "Franklin Graham: 'Hatred that We See from Many in the Public Square Toward Christians Is Incredible'"
As the nation turns away from God and embraces sin, the reprobates grow in hatred against the Lord and the believers. The only hope for America is an Outpouring of the Holy Spirit with a revival for survival.
""People have asked me, what's it going to take to bring this country together?" Franklin Graham continued. "I don't think our country will ever come together. I think we're so divided now, and it's only going to get worse. And the hatred that we see from many in the public square toward Christians is incredible. But I'm not going to back down, Laura. I'm just going to keep telling people that God loves them, and He cares for them, and Christ died for their sins. I'm not going to back down."
THE WARNING FROM THE NWO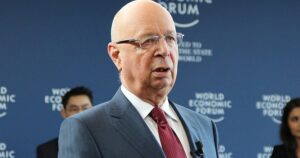 "Great Reset" Mastermind Suggests Risk Assessment "Brain Scans" Before Allowing Travel"
There were warnings from the NWO before the Covid-19 attack and then it came. Now there are more warnings about something worse than Covid-19 is about to hit. This would be a complete power failure because of terrorists! I would take their threat seriously.
""Great Reset" mastermind Klaus Schwab suggests a number of draconian measures for controlling the population under the umbrella of the '4th Industrial Revolution', including risk-assessment brain scans to cross borders and implantable chips to read people's thoughts.
World Economic Forum founder Schwab has repeatedly emphasized how technocrats need to take advantage of the coronavirus pandemic to implement "The Great Reset," a sentiment that was echoed by Canadian Prime Minister Justin Trudeau during a recent UN video conference.
But the "Great Reset" isn't just about restructuring the economic system, implementing a 'Green New Deal', making more jobs fully automated and lowering energy consumption and living standards, there's also a policing aspect to the agenda."
COMMUNIST DESTROYING THE POLICE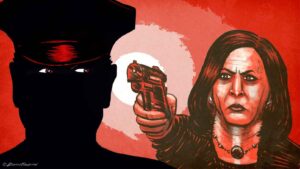 "The Police Defunding Foundation Behind Kamala Harris"
This is a great article showing who is behind Harris and the defund the police movement.
"Last month, the Akonadi Foundation was touting "occupations" of houses by the activists it backs. The "occupations" were said to "reclaim" the houses from real estate "speculators".
The hypocrisy was obvious considering that the foundation is the project of Quinn Delaney and Wayne Jordan. Jordan is a major real estate developer and Democrat donor. The lefty power couple have their own multi-million dollar places in Piedmont and Manhattan.
Not only do Jordan and Delaney enjoy the good life, but their son, aspiring rapper TMG Fresh, bought an $8 million mansion in Beverly Hills, while their other son bought Demi Lovato's $8.25 million mansion in the Hollywood Hills. While Jordan is black, TMG Fresh looks like a white kid playing dress-up, giving life to the rumors that his real father was Playboy tycoon Hugh Hefner."
If you like our ministry, please consider making a

donation

to keep us going. May the Holy God of Israel bless you!
Revelation 22:20 He which testifieth these things saith, Surely I come quickly. Amen. Even so, come, Lord Jesus.