Franklin Graham warns socialist left will 'close Church down': 'The storm is coming
Verse of the Day
Psalm 9:17 The wicked shall be turned into hell, and all the nations that forget God.
Commentary
It is easy to see the storm coming because the outer bands are hitting right now. The Hard Left literally hates and loathes us. The American church doesn't fully understand how offensive the real gospel of Jesus Christ is and especially to the reprobates which make up the Hard Left in America. They hate us as much as the Nazis did the Jews. God has protected us from them, but we need an outpouring of the Holy Spirit for a revival for survival. This is real, real serious. The American Hard Left is literally in the early stages of an all-out war with the America and the church!

Psalm 33:12 Blessed is the nation whose God is the LORD; and the people whom he hath chosen for his own inheritance.
AMERICAN CHURCH
"Prominent evangelical leader Franklin Graham says that the Democratic Party is "opposed to faith" and warns that the left will "close the Church down in many places" should the United States fall into the embrace of socialism.
Graham, the president of Samaritan's Purse and the son of famed evangelist Billy Graham, sat down with CBN News correspondent David Brody last Friday to discuss the Democratic and Republican conventions that took place over the past two weeks."
MURDER OF CHRISTIAN PATRIOT IN PORTLAND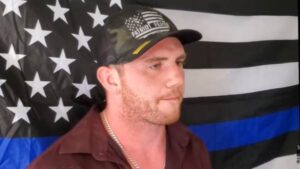 Survivor of Portland Antifa Street Execution Speaks Out: "They Hunted Us Down, They Recognized Our Patriot Prayer Hats" (Video)
I think Antifa and BLM are the prefect breeding grounds for sociopaths and killers. They can vent out their murdering spirit under the color of the cause. The Nazi Brown Shirts were maned by all sorts of misfits exactly like the dems Brown Shirts of BLM and Antifa. This is simply history repeating itself.
I don't think the dems and their terrorists are going to win. With prayer and repentance, the Lord have our backs. He even may use us as his tool of judgment.
"Pappas, who is not identified in the video but was in a version tweeted by Duncomb, spoke for about seven minutes explaining the shooting before during and after, however left unexplained is the apparent use of a chemical spray (mace, bear spray?) apparently by the victim at the moment of the gunshots. Pappas said he immediately checked on his friend Jay and found a bullet wound in his chest just to the right of his heart–and no pulse.
Pappas described himself and his fellow Patriot Prayer member Jay being singled out on the street by one man who gave direction to another man who fired the shots, indicating this was an assassination team targeting Trump supporters. He said there was no interaction between the men before the targeting and shooting. He said that he and his friend Jay did not bring guns as they "had no intention to kill people". He said he does not know who the shooter is, but he noticed the shooter was wearing white."
A man suspected of being the shooter has been identified in social media and in news reports as self-proclaimed Antifa activist Michael Reinoehl."
CUOMO THREATENS THE PRESIDENT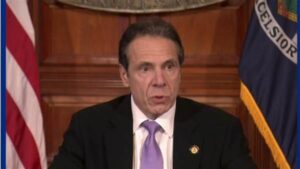 "SHOCKING: Democrat New York Governor Threatens "President Trump: He "Better Have an Army" to Protect Him if He Comes to NYC"
Wow, Cuomo and DeBlasio destroy New York City by encouraging the rioters and looters and NOT sending the National Guard to stop the riots. Now they want the federal government to pay for all the damage! I think between both of them, they have destroyed NYC and prehaps the state. Let all the sane people flee this dem state to safety.
"New York Governor Andrew Cuomo threatened President Trump today after he signed a memo looking at pulling funds from New York City and other Democrat led "lawless" cities. Cuomo went off on Trump saying he "better have an army" if he comes to New York City and "he can't have enough bodyguards."
This violent rhetoric is somehow allowed in this country today.

Where is Attorney General Bill Barr? The NYPD may disagree with the boisterous governor."
BACKGROUND TO RIOTS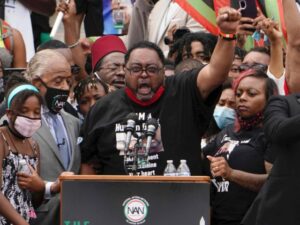 "Jacob Blake Sr. Has Long History of Racist, Antisemitic, Anti-Christian Posts; Set to Meet Joe Biden"
The icing on the cake with this guy is he is a 100 percent supporter of Farrakhan!
"Jacob Blake Sr., the father of the man shot Aug. 23 by police in Kenosha, Wisconsin, appears to have a long history of racist, antisemitic, and anti-Christian posts on Facebook. He is set to meet with Democratic Party presidential nominee Joe Biden on Thursday.
Blake Sr. has been a ubiquitous presence on television and at Black Lives Matter protests since his son, Jacob Blake Jr., 29, was shot seven times while allegedly resisting arrest. The younger Blake is currently hospitalized, paralyzed from the waist down. Riots erupted in Kenosha in the aftermath of the event, destroying many businesses and leading to a deadly shooting."
SPECIAL SIN DEFENDED AGAIN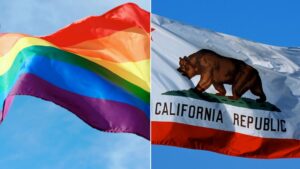 "California Passes Bill to Soften Criminal Penalties for LGBT Adults Who Have Sex with Minors"
California is dying one special sin at a time. The land is defiled according to the Bible and ripe for God's judgment. What are God's people doing in this state? If God is about to judge this state and finish it off are you hearing his voice to flee?
"The Democrat-led California General Assembly has OK'd legislation that would ease the criminal punishments for LGBT adults who sodomize or perform oral sex on underage teenagers. S.B. 145 was introduced by state Sen. Scott Wiener (D), who is openly gay, and was approved by the state Senate in a 23-10 vote and passed by the Assembly in a 41-18 vote.
If signed by Gov. Gavin Newsom (D), which is likely, the legislation will require judges to use discretion in assigning an individual to the sex offender registry if their victim is between the ages of 14 and 17 and the age difference of the offender and victim is no more than 10 years."
WAR WITH ANTIFA
"Antifa Killer Michael Reinoehl Shot Dead in Washington State — US Marshals Attempt to Revive Him"
The killer of God's prayer warrior in Portland was killed in a shoot out with the US Marshals. If Antifa and BLM don't back down, a lot more of them are going to die.
Revelation 13:10

He that leadeth into captivity shall go into captivity: he that killeth with the sword must be killed with the sword.
"On Thursday night Michael Reinoehl, the Antifa militant who murdered Patriot Prayer member Aaron "Jay" Danielson Saturday night in Portland was shot and killed by law enforcement in Washington state. US Marshals went to arrest Reinoehl. He was killed in Lacey, Washington. A federal fugitive task force located him outside of Olympia, where he was killed as they moved in to arrest him.Michael Reinoehl was a frequent attendee at the Portland riots this summer."
SAVING CHILDREN FROM PEDOPHILES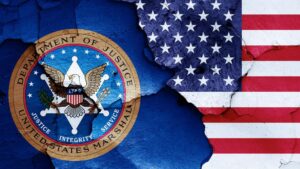 "US Marshals Rescue Another 25 Missing, Trafficked Children"
This is great news and we need to hear of this happening weekly until all the children are freed!
"Continuing to work alongside state and local officials the U.S. Marshals Service announced over the weekend it had rescued another 25 missing and endangered children from Ohio.The missing children, between the ages of 13 and 18, were found in Cleveland, East Cleveland, Euclid, Willoughby, and even Miami, Florida, WOIO-TV reported.
"These are kids that have been abused, neglected," said U.S. Marshal Pete Elliott. "Some involved in human trafficking. Sometimes, the situations they — they go to, believe it or not, maybe better than the situations they left from. We've had some cases where the mother and/or father, or both, may have been prostituting their own child."
INMATES RUNNING THE ASYLUM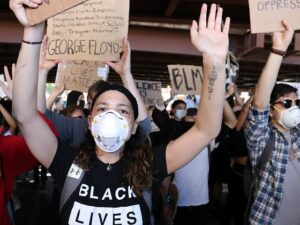 "American Psychological Association Urges 'True Systemic Change in U.S. Culture'"
This association despises Christianity, and really they are at war with God and his word. They are leading the charge to try and destroy America, just as their fathers lead the way for the Nazis in Germany.
I think their treatments are highly destructive and how many people have you ever heard of who were "cured" by their quackery! I think their drugs are the cause of the vast increase in suicide! We are better without their hellish devices!
"The American Psychological Association is calling for "true systemic change in U.S. culture" because of "institutional racism," says a September 1 statement from the group.
The statement says: Today's inequities, psychologists say, are deeply rooted in our past, and the status quo is no longer acceptable. "Every institution in America is born from the blood of white supremacist ideology and capitalism—and that's the disease," says Theopia Jackson, PhD, president of the Association of Black Psychologists (ABPsi)."
RACE WAR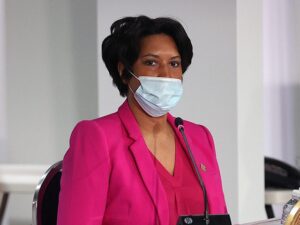 "Democrats, Journalists, Celebs Push Talking Point About Fearing 'Race War'"
This is not a race war, but more of an ideology warfare. It is the American Patriots versus the New World Order rabble. It is clear the rabble want to destroy America in every possible way, including the Patriots who stand for the nation. With the loathing hatred the NWO has for America, I can't see this ending in anyway other then with great bloodshed.
We need an outpouring of the Holy Spirit which only comes through prayer and supplication.
"A host of figures across politics, media, and Hollywood have simultaneously started mentioning the possibility of a "race war" as President Donald Trump calls for the end of civil unrest in Democrat-run cities.
Reiner wrote on social media: "Donald Trump is taking a page out Charles Manson's playbook. Start a race war, then convince the public you alone can end it. He's a lying racist piece of garbage."
DEFEATING THE HARD LEFT CITIES AND STATES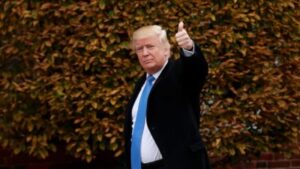 "Trump Signs Memo to Defund New York City and Three Other Cities with Out of Control Rioting and Anarchy"
This is wonderful news. The President is making the Communists pay for the destruction of the cities which they allowed and encouraged the rioting!
What is needed is for the people to see what these mayors and governors really are and loath them. Raise the taxes to pay for what they allowed as an incentive to get this ilk out of office and never vote these Communists back into power.
"President Trump on Wednesday signed a memo ordering federal agencies to defund "anarchist jurisdictions" including New York City, Seattle and Portland.
Trump on Wednesday signed a five-page memo ordering all federal agencies to send reports to the White House Office of Management and Budget that detail funds that can be redirected. New York City, Washington, DC, Seattle and Portland are initial targets as Trump makes "law and order" a centerpiece of his reelection campaign after months of unrest and violence following the May killing of George Floyd by Minnesota police."
JERUSALEM JERUSALEM JERUSALEM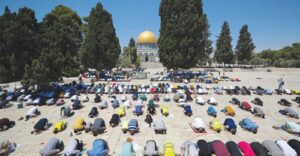 "The Temple Mount is not a trading chip for peace"
In the end, the events and issues will boil down to Jerusalem. All peace deals will fail over Jerusalem which will lead to the war which will usher in the Second Coming of Jesus Christ.
Zechariah 12:2

Behold, I will make Jerusalem a cup of trembling unto all the people round about, when they shall be in the siege both against Judah and against Jerusalem. (3) And in that day will I make Jerusalem a burdensome stone for all people: all that burden themselves with it shall be cut in pieces, though all the people of the earth be gathered together against it.
"But even without violence, Jews and Judaism are under attack there. Religious Jews are regularly described as either "storming" the site or "breaking in" to it. Official Palestinian Authority propaganda denies any historic Jewish connection to the Temple Mount. Thus, the new deal becomes a reinforcing agent, contributing to this negative viewing of Jewish rights at the Temple Mount.
Already at the end of January, the "Deal of the Century" assured that "all Muslims who come in peace may visit and pray at al-Aqsa Mosque" and added that "Jerusalem's other holy sites should remain open for peaceful worshipers of all faiths."
Despite the imprecise language, the intention was clear: Only Muslims possess the right of free worship at the Temple Mount.

True, if one bothers to read the small print of Trump's "Peace through Prosperity" plan, one can discover that "for Judaism, Jerusalem is where Mount Moriah is located… the Temple Mount itself is the holiest site in Judaism."
HARD LEFT VS BIBLE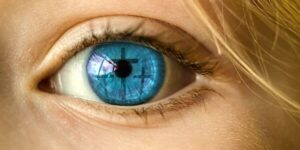 "Atheist, armed with new law, to report Bible, church sermons for 'hate speech'"
In the end, the Hard Left reprobates will crash into the Bible. They have a seething hatred for the Lord and his word. Their attack on the word of God could easily trigger wrath against them. They are like brute beasts or wild animals in their mind just itching for a fight with the Creator. I know this is not going to end well for the Hard Left in America. They are just too brazen against God.
"The United Kingdom's Christian Institute is warning that the Bible could be criminalized in Scotland if a hate-crime bill becomes law.
Ian Stewart of the group Atheist Scotland recently told U.K.'s The Courier that atheists see "merit" in the proposed Hate Crime and Public Order Bill for Scotland. He said it "will enable the prosecution of all Scotland's religions and their holy books for spreading hatred."
"We fully intend to monitor all holy books, sermons in places of worship and the social media accounts of the various religions and report any hatred to police Scotland for criminal investigation," Stewart said."
If you like our ministry, please consider making a donation to keep us going. May the Holy God of Israel bless you!
Revelation 22:20 He which testifieth these things saith, Surely I come quickly. Amen. Even so, come, Lord Jesus.