God's Final Judgment on the Nations
         Verse of the Day
Proverbs 28:5 Evil men understand not judgment: but they that seek the LORD understand all things.
Commentary

Those of us who study and follow God's prophetic word tend to focus on Israel. There is additional sin that brings God's judgment on a nation including abortion and the homosexual agenda. A nation can be right with Israel, but still suffer severe judgment for killing its children and promoting "homosexual marriage".
I am now able to follow some countries other than America and correlate national sin with judgment. The following is compilation of recent events tied with national sin.
I really do believe that during 2016 we are going to see awesome judgment from the Lord as nations are becoming harder against the Lord and His word. The obvious is God's severe judgment on Europe for abortion, homosexuality and trying to divide Israel/Jerusalem.
God's time is at hand.
God's Final Judgment on America
Blizzard 2016 Barrels Up East Coast With Deadly Force  01/22/16 This is a record blizzard that hit on the very day of the 43 anniversary of legalizing child killing in America.
"A killer snowstorm that paralyzed parts of the South then swept into the nation's capital turned its sights on greater New York City early Saturday, packing gale-force winds, heavy snow and coastal flooding. By the time the storm moves out Sunday, one in seven Americans could be under at least half a foot of snow, and Washington, D.C. could see snowdrifts more than 4 feet high. The weekend whiteout already has knocked out power to hundreds of thousands, led to more than 8,000 canceled flights and been blamed for at least 10 deaths. "We see this as a major storm. It has life and death implications. And all the residents of the District of Columbia should treat it that way," Washington, D.C., Mayor Muriel Bowser said."
March for Life President as Blizzard Began: No Sacrifice Too Great to Fight for Right to Life  01/22/16
"The 2016 March for Life coincides with the 43rd anniversary of the U.S. Supreme Court decision legalizing abortion. Forecasters estimate at least 20 inches of snow will hit the region in the first blizzard of the year. Virginia, Maryland and the District of Columbia have all been declared states of emergency because of the snowstorm. DC Mayor Muriel Bowser announced Thursday that the blizzard would be treated "as a Homeland Security and Emergency Management event." Mancini urged pro-life activists at the march to share their photos and stories about why they march for life using the Twitter handle #whywemarch. "Everybody stop right now, and take a picture of those around them so that the mainstream media will know the tens of thousands of people here today, who are here, and why we march," she said."
Magnitude-7.1 quake jolts Alaska; 4 homes lost  01/24/16 Soon afterward the large earthquake hit Alaska.

ALERT: Wednesday's Global Selloff Triggers Shocking Panic Readings Similar To 1987 Stock Market Crash! 01/21/16 The stock market was crashing at the time of this anniversary!

"Action Mirrors 1987 Stock Market Crash! At the worst point mid-morning (on Tuesday), more than 97% of volume on the NYSE was concentrated in issues that were down on the day. Between that and the average of the past 10 days, the selling pressure was the worst in more than 65 years, next to October 19, 1987 and August 8, 2011"
God's Final Judgment on Brazil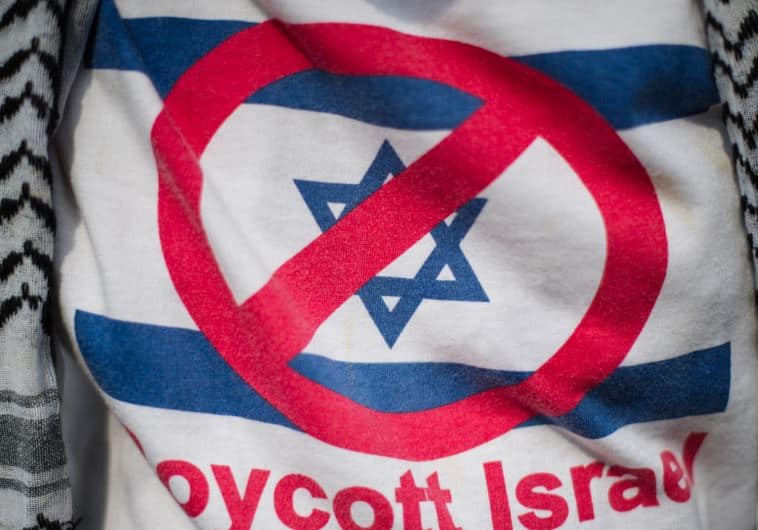 200 Brazilian academics join the boycott of Israel  01/25/16 This nation is leading the charge in South America against Israel.

"The rift between Israel and Brazil just got worse – More than 200 Brazilian academics signed a letter supporting an academic boycott on Israel. Among the signatories are known diplomats and prominent academic figures, who have expressed their protest against Israel's "occupied territories, racist policy and apartheid." The letter further states that "while all Israeli universities are deeply complicit in the occupation, settler-colonialism, and apartheid, the Hebrew University of Jerusalem is particularly noteworthy," referring to the fact that majority of the Mount Scopus campus spans over the eastern part Jerusalem. It goes on to claim that "the university is complicit in the unequal treatment of Palestinians, including those who are citizens of Israel, restricts the freedom of speech and protest of its few Palestinian students, and is affiliated with Ariel University in the occupied West Bank, while refusing to recognize academic credentials from the Palestinian Al Quds University."
Brazil sends in 200,000 soldiers to stop the spread of the Zika virus outbreak which has seen huge numbers of babies born with small heads and cast a shadow over the Olympics 01/26/16  At the very time Brazil is trying to hurt Israel, this country is being hit by a severe plague that is affecting the entire nation.

"Brazil has sent more than 200,000 troops to go 'house to house' in the battle against Zika-carrying mosquitoes, blamed for causing a birth defect epidemic that is spreading rapidly across the world. Soldiers will visit homes across Brazil, distributing leaflets and dispensing advice, according to Health Minister Marcelo Castro, signalling a major ramping up of efforts against the Zika virus. The government, under growing pressure to deal with the crisis, will also hand out repellent to at least 400,000 pregnant women on social welfare. The virus has been linked to serious birth defects, including microcephaly, in which babies born to women infected during pregnancy have abnormally small heads. Concerns remain that the terrifying virus could become a global issue with Rio hosting the Olympics in the summer."
As Sweden Has Done to Israel
Sweden: The Downfall of Wallström? 01/24/16 Do you remember her? She is Sweden's foreign minister who so viciously attacked Israel. She blamed all the world's problems on Israel. Look at how fast she fell!

"Sweden's Foreign Minister Margot Wallström is in trouble again. This time it has nothing to do with her hostile statements towards Israel. Rather, it concerns the apartment she rents in central Stockholm — an arrangement that could lead to charges of bribery and standing trial. The National Anti-Corruption Unit has decided to open a preliminary investigation into the circumstances surrounding an apartment she obtained through the biggest labor union in Sweden, Kommunal."
God's Final Judgment on China
China backs Palestinian state with East Jerusalem as its capital 01/22/16 In the midst of an economic meltdown, China comes against God's word and tries to divide Israel and Jerusalem. It really does look like God is pulling down China in connection to touching Jerusalem!!!

"China has openly declared that it supports the independence of a Palestinian state which has East Jerusalem as its capital. Addressing the Arab League in Cairo for the first time, the Chinese president Xi Jinping also announced a $7.6mn grant for a solar power project to improve Palestinians' well-being. Xi stressed that the Palestinian issue should not be marginalized. "China firmly supports the Middle East peace process and supports the establishment of a State of Palestine enjoying full sovereignty on the basis of the 1967 borders and with East Jerusalem as its capital," Xi told the Arab League's delegates."
Fears About China's Economy Fester at Davos 01/22/16

"At the World Economic Forum here, chief executives and investors are blaming China for a slump in global markets. Fears about the country's downshift, as its official growth slowed to a quarter-century low, have dominated high-level discussions, both during public debates and in smaller, private meetings. The financier George Soros said at a dinner on Wednesday night that a "hard landing is practically unavoidable," adding that China is the root of the current financial crisis. But behind the gloom and doom a more complex picture is emerging among the global elite in this Alpine ski resort. Some of it is coming from those who have lived or worked in China."
Revelation 1:7 Behold, he cometh with clouds; and every eye shall see him, and they also which pierced him: and all kindreds of the earth shall wail because of him. Even so, Amen.