Hard Left Dems Going Communist/Muslim
Verse of the Day
Isaiah 59:3 For your hands are defiled with blood, and your fingers with iniquity; your lips have spoken lies, your tongue hath muttered perverseness. (4) None calleth for justice, nor any pleadeth for truth: they trust in vanity, and speak lies; they conceive mischief, and bring forth iniquity.
Commentary
The Dems created these political monsters and now they are devouring them! The Dem Party is being turned into the Communist Party linked with Muslims. The Dem Party of Pelosi and Schumer is fast dying being replaced by the Communists. Look how fast this is happened!

Looking for the Blessed Hope
Revelation 1:7 Behold, he cometh with clouds; and every eye shall see him, and they also which pierced him: and all kindreds of the earth shall wail because of him. Even so, Amen.
Hard Left Dems Going Communist/Muslim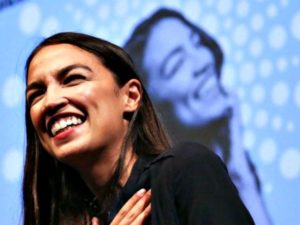 "Alexandria Ocasio-Cortez Declares War on White, Moderate Democrats" 
"Alexandria Ocasio-Cortez backed an effort Saturday by a group called the Justice Democrats, which opposes "Democratic incumbents who are demographically and ideologically out-of-touch with their districts."

Since winning her election Nov. 6, Ocasio-Cortez has continued to challenge the Democratic Party leadership, joining a sit-in protest in the office of House Minority Leader Nancy Pelosi (D-CA) over climate change policy.

Though she has not yet taken office, Ocasio-Cortez is already committing to replacing many of her colleagues — apparently on the basis of race and ideology."
California Fires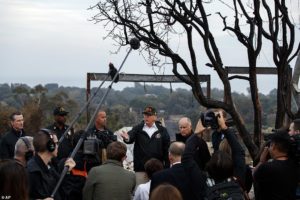 "Trump heads to Malibu to survey wildfire destruction to celebrity haven after visiting Paradise as beleaguered survivors set up makeshift camps and the death toll rises to 74 with 1,276 missing" I found this to be the best article about the fires. Make sure you scroll down towards the end because these are the pictures of the homeless. There is a huge shortage of houses in California by design. It is destroying the Middle Class. Where are these people going to live?
As I looked at the pictures, I just sensed that this is just the beginning, in particular for California. There are massive disasters on the way because of the sin of this state, but other locations are also going to devastated.
2 Chronicles 7:13,14 If I shut up heaven that there be no rain, or if I command the locusts to devour the land, or if I send pestilence among my people; If my people, which are called by my name, shall humble themselves, and pray, and seek my face, and turn from their wicked ways; then will I hear from heaven, and will forgive their sin, and will heal their land.
"At least 74 people have died in the California wildfires – 13 of whom are yet to be identified. A further 1,276 people are still missing in and around Paradise in Northern California. Recovery teams with cadaver dogs carried away deceased victims in body bags on Friday. Trump said some bodies were 'burned beyond recognition' ahead of his Saturday visit to Paradise. More than 100 evacuees set up a tent city in a Walmart parking lot in Chico.
President then visited Malibu, where he surveyed the damage wrought by the Woolsey Fire. Trump toured the area with Governor Jerry Brown and Governor-elect Gavin Newsom. He may not receive a warm welcome after he angered Californians by blaming fire on forest mismanagement. He landed at the Beale Air Force base in Yuba County at 1pm EST (10am PST) but says he'll return to the White House around four in the morning Trump walked through the charred wreckage of Paradise alongside Mayor Jody Jones."
California Fires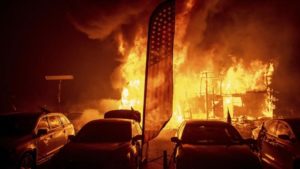 'We Were Totally Unscathed': Pastor Recalls Miraculous Wildfire Survival Despite Church Group Being Surrounded By Raging Inferno" Wow, I posted a few miracles in the midst of these awesome fires. What encouragement for all of us!
Nahum 1:7 The LORD is good, a strong hold in the day of trouble; and he knoweth them that trust in him.
""The woods exploded," Crowder continued. "The Subway restaurant across the street exploded, and on all sides of us was fire."

With nowhere to turn, the group sprinted back inside the church building, huddled together and prayed. With the roaring sound of flames ripping through buildings, and the deafening blast of propane canisters detonating at a neighboring hardware store, the group cried out to God for protection. And, quite simply, he answered.

Despite the fury of the wildfire, the church building remained unscathed, and the group huddled inside endured the entire night without suffering any injury whatsoever.

"We were totally unscathed — totally," Crowder said, adding that "the fall leaves were still on the trees" on the church's property.

Staggeringly, despite the entire town being leveled to the ground, the church remained standing. It will now become a beacon of hope as this small town community attempts to rebuild from the ashes."
Hard Left Bolshevist Tactics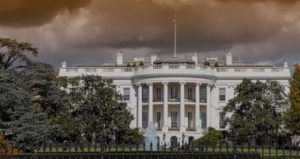 'Indivisible' Anti-Trump Strategy: Obstruct. Disrupt. Sabotage. Delay. Defame. Accuse. Investigate. Agitate. Impeach"
This is a wonderful article showing the tactics of the Hard Left and how it based on lies and delusions. There is no truth to these people. It is lies built upon lies, but people of the lie love to hear it.
Proverbs 17:4 A wicked doer giveth heed to false lips; and a liar giveth ear to a naughty tongue.

"The new manual, entitled "Indivisible on Offense: New Congress, New Indivisible Strategy," proclaims that "Trump's America is racist. Trump's America is corrupt. Trump's America is sexist. Trump's America is inhumane."

Get the picture? Yes, it's pretty much the same old leftist rant we've heard for two years, to wit, Trump and the GOP are evil incarnate: racist, sexist, fascist, nazi, KKK.Arguably, this non-stop demonization strategy has worked for the radical Democrats, at least to some degree.

According to the Indivisible manual, "It's the job of Democrats to repudiate Trump's agenda and show them what that alternative vision is. It's the job of the grassroots — all of us — to make sure that they do. We can't win in 2020 if we fail to do this."

So, what is the Indivisible "alternative vision?" Well, from their own words it looks like they intend to use their newfound majority power in the House of Representatives over the next two years to: Obstruct. Disrupt. Sabotage. Delay. Defame. Accuse. Investigate. Agitate. Impeach."
Hard Left Statism vs the Family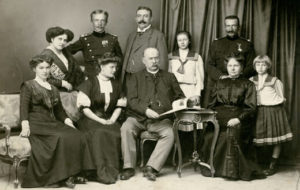 "The Tragedy of the European Family" This does not sound like a real exciting topic, but it is very interesting and shows why Europe died. I learned a lot from this article, and America is on the same road as Europe.
Psalm 68:6 God setteth the solitary in families: he bringeth out those which are bound with chains: but the rebellious dwell in a dry land.

"Emmanuel Macron, the newly elected French president, has no children; German chancellor Angela Merkel has no children.
British prime minister, Theresa May has no children; Italian prime minister Paolo Gentiloni has no children; Holland's, prime minister, Mark Rutte, Sweden's Stefan Löfven, Luxembourg's Xavier Bettel, and Scotland's, first minster Nicola Sturgeon — all have no children.

The list goes on… Latvia's childless president is Raimonds Vējonis, Lithuania's childless president is Dalia Grybauskaitė, and Romania's childless president is Klaus Werner Iohannis. And, Jean-Claude Juncker, president of the European Commission too, has no children and is family-less.

So to put it rather bluntly: a grossly disproportionate number of the people making serious decisions about Europe's future have no direct personal sibling, child or grandchildren's interests at stake in that future.

They are not part of a family and have come to see all their attention focused on one dominant and all-powerful social unit to which they pay obeisance and give their complete and devoted attention: The State."
Abba Father's International Fellowship -East Africa



From Uganda,
Greeting brother in the name of our lord Jesus Christ. here we are find, am doing will in the ministry and people get saved but the broken heart I have giving it all and Muslim are get save. my prayer request. for the ministry.
We have change the broken heart in to Madi
we need God to provide the money to produced it at last 250,000 uganda money for10,000 copies.
Help us pastor z please where you can.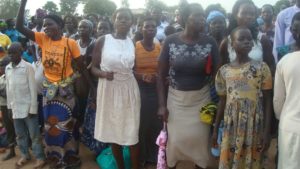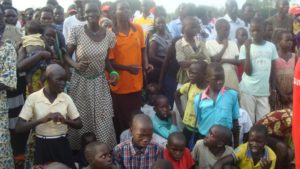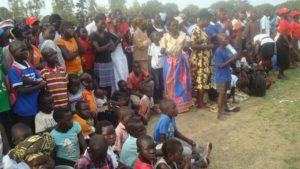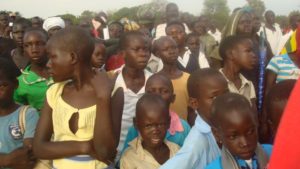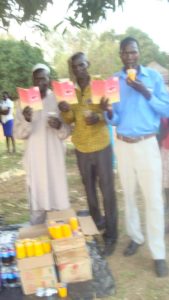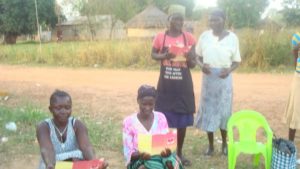 Revelation 22:20 He which testifieth these things saith, Surely I come quickly. Amen. Even so, come, Lord Jesus.
If you like our ministry, please consider making a donation to keep us going. May the Holy God of Israel bless you!