Harvard Prof. Blames Christianity's 'Malignant' Belief in Afterlife for Lockdown Protests
Proverbs 8:15,16 By me kings reign, and princes decree justice. By me princes rule, and nobles, even all the judges of the earth.
Commentary
We can't ignore or brush off this article as the ravening of a Hard Left lunatic. Harvard is the "Mecca" of the the Hard Left. When it comes from Harvard, the Hard Left listens. He refers to our belief in the eternity with Jesus Christ as a "malignant delusion."
This means we are insane to them. In the hour we live in, this is very volatile because they loath us so much. If they can tag us as insane, it is much easier to abuse us and take away our unalienable Constitutional Rights, which was given to us by the "malignant delusion" from heaven." These are extremely dangerous people, like the Nazis were to the Jews.
Preamble, Declaration of Independence: We hold these truths to be self-evident, that all men are created equal, that they are endowed by their Creator with certain unalienable Rights, that among these are Life, Liberty and the pursuit of Happiness.
Looking for the Blessed Hope, Jesus Christ coming for his believers:
Revelation 5:9 And they sung a new song, saying, Thou art worthy to take the book, and to open the seals thereof: for thou wast slain, and hast redeemed us to God by thy blood out of every kindred, and tongue, and people, and nation;
HARD LEFT VS REAL CHRISTIANS
"Harvard psychology professor Steven Pinker said Thursday that the push for reopening society from lockdowns comes from Christianity's "malignant delusion" of belief in an afterlife.
Atheists who believe in this life alone are more concerned with health and safety, Professor Pinker suggested in a Tweet, while Christians tend to devalue "actual lives" and live a riskier existence.Belief in an afterlife is a malignant delusion, since it devalues actual lives and discourages action that would make them longer, safer, and happier. Exhibit A: What's really behind Republicans wanting a swift reopening? Evangelicals."
HARD LEFT MURDERING SPIRIT IN MICHIGAN
"Numerous disturbing videos circulated social media on Thursday showing a black Michigan man beating an elderly white man and an elderly white woman in a nursing home. Jaydon Hayden, reportedly from Westland, Michigan filmed himself beating elderly white nursing home patients for sport.
The father said his son is not vicious, but that he just has mental health issues. And the father then said this, "He said his son called 911 and was taken to a mental health facility in Ann Arbor. Last Wednesday, he was diagnosed with COVID-19 and said he was supposed to be taken to another facility to be quarantined.

The father added, "It should've never happened because he should've never been put in that environment."Did you get that? Authorities — following the orders of Governor Gretchen Whitmer — moved the young man to a nursing home to recover from COVID-19. They moved 20-year-old Jaydon Hayden to the nursing home just last week.
According to his father, Jaydon Hayden was moved to the nursing home because he had COVID-19."
 

REVOLUTION REBELLION IN AMERICA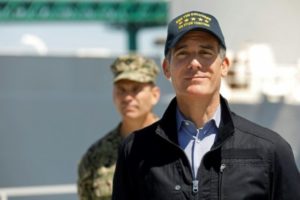 "Los Angeles Dismisses Trump Administration Warning Over 'Unlawful' Lockdown"
The rebellion started with the mayors and governors disobeying the immigration laws and creating sanctuary cities and even states. This rebellion has now spread to breaking the Constitution and trapping people in their homes.
This mayor is drunk with power and will not give it up. He truly is a tyrant, and it may take the US Marshals or military to get him out of office. He is DRUNK with power.
This is serious what he is doing. Watch and see if more of these tyrants follow the lead of this tyrant. We may have a revolution on our hands.
"The mayor of Los Angeles Friday dismissed a Trump administration warning that the city's continued lockdown due to coronavirus could be illegal, saying he would not be "pushed by politics."
Eric Garcetti, the Democratic leader of the United States' second-largest city, was sent a letter earlier Friday by federal authorities that said long-term restrictions "may be both arbitrary and unlawful."
"We are not guided by politics in this — we are guided by science, we are guided by collaboration," said Garcetti when asked about the missive at a press conference. "There's no games, there's nothing else going on. And that's the way we're going to continue to safely open," he added."
IRAN VS ISRAEL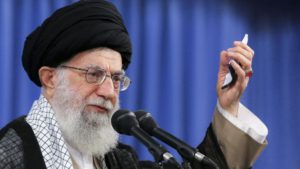 "Iran's Supreme Leader Releases 'Final Solution' Poster, Vows to Destroy Israel"
This is about the Iranians using the Nazi term for killing all the Jews.
"Iran's Supreme Leader Ayatollah Ali Khamenei on Wednesday published a poster invoking the term "final solution," drawing accusations that the Iranian leader is calling for a genocide against Jews.
The poster was published to Khamenei's website to celebrate Quds Day, the annual Iranian rally calling for the destruction of Israel. The poster shows people celebrating at the Temple Mount in Jerusalem with the Palestinian flag raised over Al-Aqsa Mosque. The image depicts Jerusalem being captured from Israeli authorities. The text above the image says: "Palestine Will Be Free. The final solution: Resistance until referendum."
EARTHQUAKE UPDATE
Dutchsinse update reports a lot of unrest along the West Coast of USA.
VACCINES
Meme: Vaccinating Americans
One good thing about this crisis is so many Americans now understand the motives behind this attempt to vaccinate ALL Americans! We are not going to roll over and die!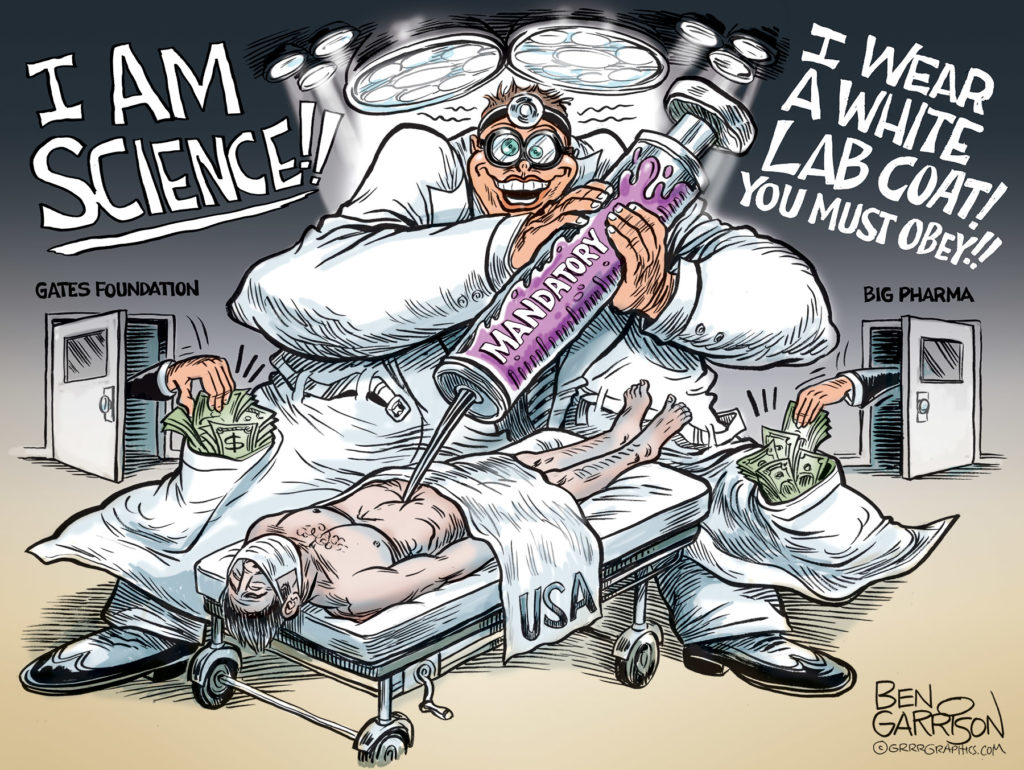 CURE FOR CORONAVIRUS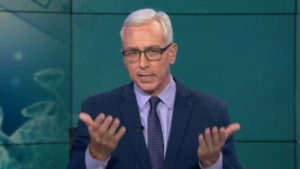 "Dr. Drew Defends President Trump's Decision To Take Hydroxychloroquine!"
There is constant pressure now about how hydroxychloroquine is the cure for the virus. The suppression of the drug shows just how corrupt with a murdering spirit is the media and medical institutions. The are wicked and now millions of us know this!
"World-famous medical doctor Dr. Drew Pinsky appeared on Fox 11 Los Angeles to react to President Trump revealing he is taking the malaria drug hydroxychloroquine to lessen the symptoms of coronavirus.
Trump said he requested it from the White House physician. "I started taking it, because I think it's good," Trump said. "I've heard a lot of good stories."The liberal anti-Trump Fox 11 host tried to get Dr. Drew to attack President Trump for taking hydroxychloroquine, but Dr. Drew did not take the bait."
https://youtu.be/4fxaNRJawQ4
Abba Father's International Fellowship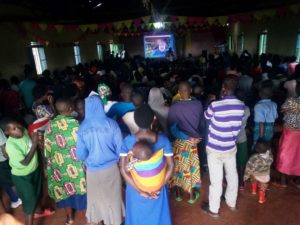 If you like our ministry, please consider making a donation to keep us going. May the Holy God of Israel bless you!
Revelation 22:20 He which testifieth these things saith, Surely I come quickly. Amen. Even so, come, Lord Jesus.