Hezbollah says 'new phase' in war with Israel after strikes
Verse of the Day
Joel 3:9,10 Proclaim ye this among the Gentiles; Prepare war, wake up the mighty men, let all the men of war draw near; let them come up: Beat your plowshares into swords, and your pruninghooks into spears: let the weak say, I am strong. (11) Assemble yourselves, and come, all ye heathen, and gather yourselves together round about: thither cause thy mighty ones to come down, O LORD.
Commentary
Israel's next Israeli attack in Syria could trigger a counter attack by Hezbollah. This could ignite an all-out war between Israel and Hezbollah. What will Iran and Syria do? The entire region is ready to explode. According to the Bible, Lebanon and Syria don't survive the war and cease as nations.
This is going to be a brutal war.
May the Holy God of Israel bless and protect you.
Micah 4:3 And he shall judge among many people, and rebuke strong nations afar off; and they shall beat their swords into plowshares, and their spears into pruninghooks: nation shall not lift up a sword against nation, neither shall they learn war any more.
Israel vs Hezbollah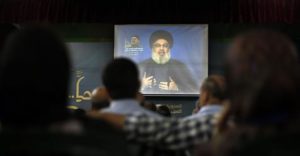 "Hezbollah says 'new phase' in war with Israel after strikes"
Jeremiah 51:20 Thou art my battle axe and weapons of war: for with thee will I break in pieces the nations, and with thee will I destroy kingdoms;

 "In a televised speech to a rally in Beirut, Nasrallah did not say who carried out the rocket fire into the Golan. He called it retaliation for "Israel's continued aggression against Syria." In past weeks, Israel is believed to have carried out a number of strikes against military bases in Syria, killing Iranian and Syrian troops.

"You as an enemy will not be able to continue to target Syria and the axis of resistance without retaliation," he said, adding, "This qualitative rocket attack establishes for a complete new phase" in the conflict with Israel. The axis of resistance is a reference to Iran and its allies, Syria, Hezbollah and other allied armed groups in the region.

Nasrallah said Israel has downplayed its losses in the strikes, in which he said 55 rockets hit military targets in the Golan for the first time since Israel and Syria had reached a cease fire and a disengagement agreement in 1974. Israel had said it downed 20 rockets coming from Syria."
Israel vs Hamas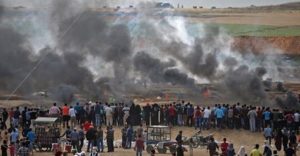 "55 Palestinians said killed, including terror operatives, in Gaza border riots" None of the Palestinians broke out and reached Israeli towns. The rioting is supposed to be worse tomorrow.
 "Fifty-five Palestinians were killed Monday in violent clashes with Israeli forces along the Gaza Strip's border with Israel, Palestinians said, in a burst of bloodshed that cast a cloud over Israel's festive inauguration of the new US Embassy in Jerusalem.

It was the deadliest day in Gaza since the devastating cross-border war between the territory's Hamas rulers and Israel in 2014.

Gaza's Hamas-run health ministry said 55 Palestinians were killed and more than 1,2000 were wounded in the violence, amid the biggest riots and rallies in a weeks-long campaign of protests against Israel."
Christian America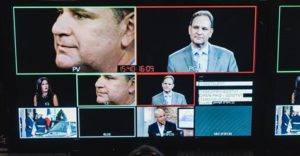 "An Evangelical Journalist Finds His Calling at the White House" This article is from the NY Times, but it is very good.
Knowing how the Hard Left thinks, what the NY Times is doing is tipping of its readers to President Trump's connection with Evangelical Christians. There is no other reason for the Times to write such an article because they loath and despise us. This article will resonate in a bad way with the Hard Left.
Despite the Time's motive for writing it, the article was good. The subject of the article turns out to be a Jewish believer in the Lord which is even better!
Romans 1:16 For I am not ashamed of the gospel of Christ: for it is the power of God unto salvation to every one that believeth; to the Jew first, and also to the Greek.

 "While Mr. Trump attacks major news organizations and suggests revoking media credentials for outlets he deems "Fake News," Mr. Brody and his network enjoy a closeness to the White House that is foreign to most reporters. In return, Mr. Trump gets a direct line to his most supportive voters, the conservative evangelicals who make up CBN's core audience. Their allegiance is critical to his success; more than 80 percent of white evangelicals who went to the polls in 2016 voted for Mr. Trump.

The Christian Broadcasting Network has become an important outlet for the president. Mr. Brody interviewed Mr. Trump eight times during the campaign. A week after the inauguration, he scored a landmark interview in which Mr. Trump called the media "the opposition party." White House surrogates routinely appear on Mr. Brody's program, and Mr. Brody himself has been a guest both on Fox News and on programs on other networks like "Meet the Press.''
Christianity vs Mormonism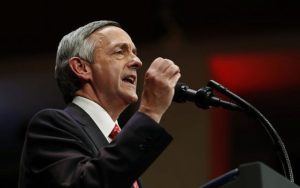 "Romney slams Trump's choice of 'bigot' pastor for Jerusalem embassy prayer" Romney doesn't like to hear that as a Mormon he is part of a cult. Mormonism is a cult that is trying pass itself off as Christian. If the Mormons claimed they had started a new religion, it would remove a lot of the friction with Christians.
We are forced to confront Mormons when they claim to be Christians.
I just want to show you a few of their heresy beliefs, but there are many.
1. Jesus Christ and satan are brothers.
2. Mary had physical sexual relations with elohim God.
3. The authority to preach the gospel was taken from the earth but through Joseph Smith it was restored.
4. The Bible was corrupted but through Smith the corrections were made.
5. Smith obtained the Melchizedek Priesthood which we all can obtain.
6. The New Jerusalem will be in Missouri!
For my teaching about Mormonism and only Jesus Christ can be our high priest after the order of Melchizedek, and it can't be transferred to anyone else, see the teaching here
Hebrews 7:24 But this man, because he continueth ever, hath an unchangeable priesthood. (25) Wherefore he is able also to save them to the uttermost that come unto God by him, seeing he ever liveth to make intercession for them.

Mormonism really attacks the fundamentals of our faith. Like Islam, it is a counterfeit claiming to restore the real faith that Christianity lost!

 "Senate candidate Mitt Romney of Utah said Sunday a prominent Baptist minister shouldn't be giving the prayer that opens the US Embassy in Jerusalem because he's a "religious bigot."

In a tweet, the former Massachusetts governor and 2012 Republican presidential nominee criticized Dallas minister Robert Jeffress for his remarks about Jews, Mormons and Islam.

The Jerusalem Open House on Monday also lambasted Jeffress's participation, saying he had in the past called gay rights promoters "pedophilia activists" and said homosexuality was a "perversion."

Jeffress, a Southern Baptist who vigorously supported Trump during the final months of the 2016 presidential campaign and was a member of his evangelical advisory board, will say a prayer at Monday's embassy opening in Jerusalem.

Romney said, "Robert Jeffress says 'you can't be saved by being a Jew,' and 'Mormonism is a heresy from the pit of hell.' He's said the same about Islam."
 Democrats Hardening Against Israel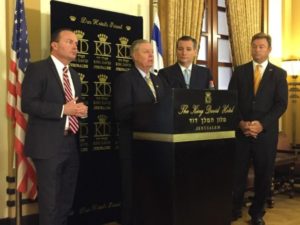 "Democrats Are a No-Show for Jerusalem Embassy Move" I think two things are at play with the Dems' no show. The first is this was all done by President Trump, and they hate him so much they want no part of it.
The second reason is the advancing power of the Muslims and the Hard Left hatred of Israel. The Dems are turning away from supporting Israel. In the end, the Dems will treat Israel exactly like the EU, with disdain and suffer the same judgment!
 "Four U.S. Senators addressed members of the press at the King David Hotel in Jerusalem on Monday morning, hours before the official relocation of the U.S. embassy — and all four were Republicans.

Senators Ted Cruz (R-TX), Dean Heller (R-NV), Lindsey Graham (R-SC), and Mike Lee (R-UT) made the trip, along with ten Republican U.S. Representatives — but not one Democrat joined the U.S. delegation for the embassy event.

Only former Sen. Joe Lieberman (I-CT) — who was the Democratic nominee for vice president in 2000 before being rejected by his party in 2006 for his support of the Iraq War — came to Jerusalem to join in the festivities.

Two journalists asked the Republican Senators why no Democrats had come. Sen. Cruz said: "That is a sad, sad manifestation — I wish we had every member of Congress here … every member of Congress had the option before them to come."
Trump and Israel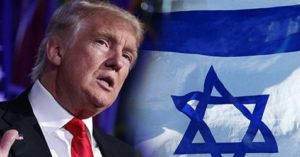 VIDEO: President Trump's Historic Statement to People of Israel On US Embassy Opening in Jerusalem
This was a very nice speech.
Genesis 12:3 And I will bless them that bless thee, and curse him that curseth thee: and in thee shall all families of the earth be blessed.