Hollywood Actress Whose Property Was Miraculously Saved from Deadly Fire Says God Bringing Revival to CA
Verse of the Day
2 Chronicles 7:14 If my people, which are called by my name, shall humble themselves, and pray, and seek my face, and turn from their wicked ways; then will I hear from heaven, and will forgive their sin, and will heal their land.
Commentary
What a wonderful testimony of how God spared her home in the midst of the raging forest fire. She also wants revival which is wonderful, but she is missing the need for repentance for the wickedness of California.

May the Holy God of Israel bless and protect you.
Isaiah 26:9 With my soul have I desired thee in the night; yea, with my spirit within me will I seek thee early: for when thy judgments are in the earth, the inhabitants of the world will learn righteousness.
If My People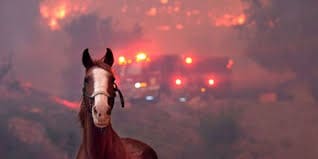 "Hollywood Actress Whose Property Was Miraculously Saved from Deadly Fire Says God Bringing Revival to CA"
""I just kept praying Psalms 91 over our home, 'whoever dwells in the shelter of the Most High will find rest in his mighty shadow. I will say of the Lord he is my refuge and my God in whom I trust. Surely, he will save you from the fowler's snare and the deadly pestilence. A thousand may fall at your side, ten thousand at your right hand but it will not come near you."
Epperson's home is an oasis of green and life in the midst of her scorched neighborhood. Even the horses from other farms took refuge at her home during the fire.

"We could only evacuate the horses that could fit in our trailer which was three horses. And then all of our neighbors had borders so all of their horses, 25, 30, horses went in that pen. And so there were 35 horses there and the fire stopped. God stopped that fire, Wendy, right at our property line," she said. "Every horse was okay. They had water, they didn't even have ash on them."

"Two gentlemen we drove down…it was just so devastating to watch, to drop them off and to watch them walk down this dirt road. Everything was burnt and they just said, 'My home is gone,' and they just walked into the distance," she explained.

Despite the devastation, Epperson believes God will turn tragedy into an opportunity for people to know Him. "The good that's going to come out of it is I believe that revival, that God is going to wake us all up. I know my life is changed and I just want to share the love of God even more with everybody," she shared."
Hard Left Attack on Christians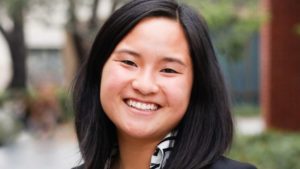 "Christian student senator at UC Berkeley harassed for abstaining from pro-LGBTQ vote" Very soon Christians will not be able to speak on campuses. In fact, they will be in physical danger. This is almost the condition right now.
The Christians students will be view the same as Jews in Nazi Germany. I can see the day real soon where Christians will be barred from the colleges. This might be good because these schools are becoming "hell holes" and given over to wickedness.
This is all part of marginalizing Christians, so the Hard Left can move with violence against us. They loathe us and are in process of marginalizing, so they can use violence. If you think they are not violence, just wait until abortion or homosexuality are threatened.
We need revival for survival.
Proverbs 1:23 Turn you at my reproof: behold, I will pour out my spirit unto you, I will make known my words unto you.
"A student senator at the University of California, Berkeley, who was kicked out of her own party and is being pressured to resign or face a recall because of her religious views, says she won't back down.

Isabella Chow, a daughter of Malaysian-Cambodian immigrants and a junior double majoring in business administration and music, told Fox News she abstained from a largely symbolic student vote Oct. 31 because she did not fully agree with certain clauses, not the majority of the pro-LGBTQ+ bills, which passed from the support of 18 of the 20 senators (another being absent).

She was labeled "homophobic" and "transphobic" and within two days felt like the whole campus was against her."
Hard Left Muslims in Congress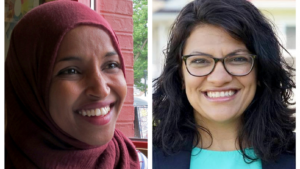 "OUR NEW MUSLIM REPRESENTATIVES" This is not good for America because this is the seed for the nation to turn against Israel. The Muslims and Hard Left are bringing the nation under the curse for those nations that curse Israel.
Please, we need a revival for survival.
Psalm 9:17 The wicked shall be turned into hell, and all the nations that forget God.
"According to the JTA, when Tlaib was asked if she would vote against military aid to Israel, Tlaib responded: "Absolutely, if it has something to do with inequality and not access to people having justice. For me, U.S. aid should be leverage. I will be using my position in Congress so that no country, not one, should be able to get aid from the U.S. when they still promote that kind of injustice."What kind of injustice? Tlaib, of course, had nothing to say about the genocidal incitement against Jews and Israel that regularly features on Palestinian television. She did say, however, that she favors a one-state, not two-state, "solution" to the Israeli-Palestinian conflict: "One state. It has to be one state. Separate but equal does not work. I'm only 42 years old but my teachers were of that generation that marched with Martin Luther King. This whole idea of a two-state solution, it doesn't work."
Real Islam in Action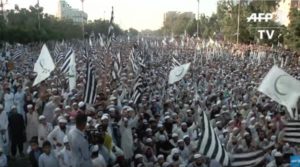 "HUNDREDS OF THOUSANDS of Islamists Rally in Karachi, Pakistan – Demand Christian Mother Beheaded for Insulting Islam" This is real Islam in action. Do we want huge numbers of them in America! I think not!
"Hundreds of thousands of Muslims rallied in this week in Pakistan demanding that Christian mother Asia Bibi be beheaded for insulting Islam.

Asia Bibi, a poor farm laborer and Christian, was released in October from prison for the blasphemy charges. Bibi is not allowed to leave Pakistan until the trial is over. The Muslims want her dead."
Real Islam vs Believers in the Lord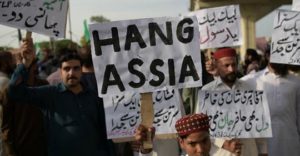 "Sen. Paul: U.S. Should 'Absolutely' Grant Asylum to Pakistani Christian Mother Asia Bibi" Please call your senator about this and President to get her immediately out of this hell hole of Islam.Do we really want these Muslims in America! They bring a curse and are judgment from the Lord on nations that turn from him.
To call your Senator go to: https://www.senate.gov/…/contact_informati…/senators_cfm.cfm
 "U.S. President Donald Trump should "absolutely" grant asylum to Asia Bibi, the Christian mother of five acquitted by the Pakistani Supreme Court of a 2010 death penalty conviction for blasphemy against Islam, Sen. Rand Paul (R-KY) told Breitbart News this week.

Although Pakistan's top court cleared Bibi on October 31 and ordered her release, she remains in protective custody in an undisclosed location in Pakistan after Prime Minister Imran Khan agreed to allow a petition against the court's decision as part of a deal to stop the protests that broke out after the court cleared her. The Supreme Court is Pakistan's court of last resort, implying no further appeals should occur following its rulings."
Abba Father's International Fellowship- East Africa



These are older pictures sent in by Pastor Z preaching on the streets  in East Africa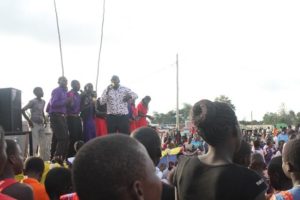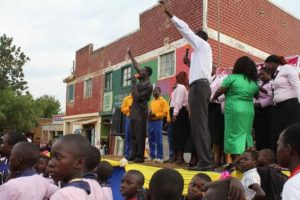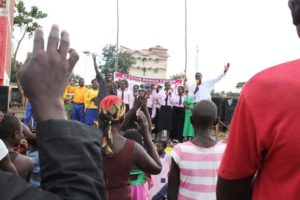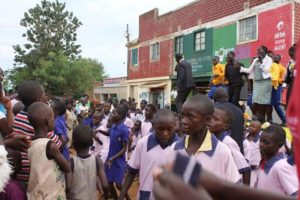 Revelation 22:20 He which testifieth these things saith, Surely I come quickly. Amen. Even so, come, Lord Jesus.
If you like our ministry, please consider making a donation to keep us going. May the Holy God of Israel bless you!