Iowa: 2 months worth of rain in one day – our planet is showing signs of birth pangs
Verse of the Day
Psalm 107:33-34 He turneth rivers into a wilderness, and the watersprings into dry ground; A fruitful land into barrenness, for the wickedness of them that dwell therein.

Commentary
It seems that the awesome disasters hitting America are getting very little news coverage. The floods continue, and now it is Iowa being hit.
I've posted two articles about the complete breakdown of the Lutheran Church. This denomination is heading down the road to merging with the Catholic Church and denying Israel!
May the Holy God of Israel bless and protect you.
Hebrews 9:28 So Christ was once offered to bear the sins of many; and unto them that look for him shall he appear the second time without sin unto salvation.
Floods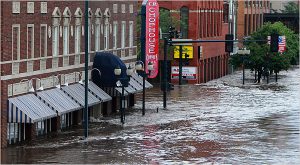 2 months rain in one day makes Iowa the latest state in America to declare an emergency as our planet is showing signs of birth pangs 08/27/16  It really does appear that the destruction is accelerating as we grow closer to the Second Coming of Jesus Christ. These natural disasters should rapidly increase until the end.
Revelation 16:8  And the fourth angel poured out his vial upon the sun; and power was given unto him to scorch men with fire.
"The news comes as America's attention has been alerted to what is being described as rain bombs and thousand year floods after it was revealed 110,000 homes were damaged by floods in Louisiana earlier this month.
Our planet is creaking under the strain
Earlier this month July was declared the hottest month on record for the globe for the 15th consecutive month as records continue to tumble
If June was unprecedented and undeniable with it becoming the 14 consecutive month of record heat for the globe, July chips in with the 15th consecutive month of record heat as the planet buckles from planet change…
As heat waves, fires, floods, storms, drought continued to hit the headlines in July, Kuwait tied the world's highest known temperature at 129.2 degrees (54 Celsius) at the end of July, while one month's rain fell in two hours and destroyed Ellicott City maine street in Maryland killing two, along with 40 dead from lightning strikes in Odisha, India, 50 people dead or missing from landslides in Nepal.
More than one years rain fell in less than a day in China, killing 225 with a further 225,000 trapped. A deadly Texas heat wave killed four, while heat waves in Europe climbed above 40C, 105F.
A new record, as ten thousand lightning flashes lit up Hong Kong's night sky in July, hundreds killed in torrential rains in India.. the records just kept tumbling."
Hard Left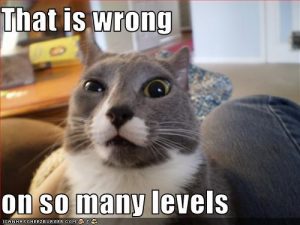 Mother and Son Fight for Sexual Relationship. Where does feeling end and logic begin? by Georgann Ryan 08/28/16  Adult incest cases are beginning to come out of the shadows after the Supreme Court opened a door with same-sex marriage. But there are good reasons this always has been considered wrong. What's changing aren't those reasons, but society's perception of them.
"In the US, the recent case of Monica Mares, 36 and Caleb Peterson, 19, has raised a storm of controversy as this mother and son have begun to fight for their "right" to have a sexual relationship. They have been charged with violating the New Mexico statute against incest and are scheduled to be tried this fall. In the meantime, they've been ordered to stay away from one another…
Couples who indulge in this behavior claim that it isn't incest but "genetic sexual attraction," GSA. Yet in this new progressive world we're entering, changing the term doesn't change the behavior or the revulsion that is inherent within most people toward it. Barbara Gonyo founded a support group and coined the term in the 1980's, after meeting her son for the first time in 26 years. Yet these situations have remained limited to a few people in the shadows until recently.
But now, once again we're seeing "progressives" take up a sex-related cause, bolstered by a media eager to change inborn programming which makes most people recoil in disgust. Yet without objective moral standards, acceptance and tolerance of anything is the new norm, and those who feel this disgust are vilified. "Who are we to judge?" has become the battle cry in the drive toward acceptance.
By focusing on the most extreme and sympathetic instances of people suffering because of sexually-related issues, society has become convinced that the solution is to accept almost any behavior in the name of tolerance, and turn a blind eye to the conduct. The problem is that this doesn't impact only the consenting adults involved, but everyone around them, and society as a whole.


The story of 19th century Emeline, in the video above, is illustrative because we naturally feel sorry for a woman who suffered so severely. Was hers a society that was repelled by these acts? Yes. Were they right to be repelled? Yes. But their response didn't reflect true Christian compassion, merely an emphasis on moral and legal failings. That's where we've been deceived. Throwing out the idea of Christian culture isn't the answer, but becoming more Christ-like is. His response to the woman caught in adultery is instructive…"

John 8:10-11 When Jesus had lifted up himself, and saw none but the woman, he said unto her, "Woman, where are those thine accusers? hath no man condemned thee?" She said, "No man, Lord." And Jesus said unto her, "Neither do I condemn thee: go, and sin no more.

Islam – European Jews

How Paris public schools became no-go zones for Jews 08/27/16  As the Muslims grow in numbers and power, France will not be safe for the Jews. Already Jews are fleeing France for Israel and other countries.
One more incident of mass numbers of Jews being killed will really drive the Jews out of France. I also would expect that the French schools will not be safe for any children. It starts with the Jews but will spread throughout the entire nation.
The Muslims are on a mission to destroy the West and the French are going along with it.
"In the Paris region, there are virtually no more Jewish pupils attending public schools," said Kalifat, attributing their absence to "a bad atmosphere of harassment, insults and assaults" against Jews because of their ethnicity, and to the simultaneous growth of the Jewish education system.
Whereas most anti-Semitic incidents feature taunts and insults that often are not even reported to authorities, some cases involve death threats and armed assaults. In one incident from 2013, several students reportedly cornered a Jewish classmate as he was leaving their public school in western Paris. One allegedly called him a "dirty Jew" and threatened to stab the boy with a knife. A passer-by intervened and rescued the Jewish child.
The increase in schoolyard anti-Semitism in France, first noted in an internal Education Ministry report in 2004, coincided with an increase in anti-Semitic incidents overall. Prior to 2000, only a few dozen incidents were recorded annually in France. Since then, however, hundreds have been reported annually. Many attacks — and a majority of violent ones — are committed by people with a Muslim background, who target Jews as such or as payback for Israel's actions in what is known as the "new anti-Semitism."
Hard Left/ Transgendered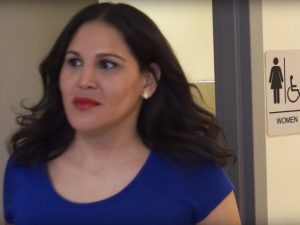 Obama's Transgender Video: Cops Must Ignore Local Laws, Science 08/27/16  This is all part of the ever expanding delusion that the reprobate mind lives under. They are desperate to force us to live under this delusion too. They are so dumb they don't know what it means to be a man or woman!
Romans 1:22  Professing themselves to be wise, they became fools,

"Barack Obama's Department of Justice has issued a transgender training video directing police to automatically accept claims by people that they have switched their sex, and to ignore local laws regarding sexual privacy in public bathrooms.
The 12-minute video presents a dramatized situation where a woman calls the police after she sees a transgender man enter a public women's restroom. The transgender man then tells the police officer "I was in the restroom but I'm a woman."
The officer simply accepts the claim — and dismisses the woman's correct complaint as "probably a misunderstanding." The video also does not mention that cops are supposed to enforce local laws. The federal message is that cops should suppress their power of observation, forget what they learned about biology, and ignore local laws that exclude men from women's public bathrooms."
Christian Apostasy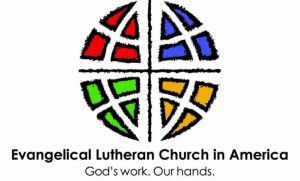 Evangelical Lutherans Overwhelmingly Vote to Approve Declaration of Unity With Roman Catholics 08/27/16  The Lutheran denomination is falling so fast that it makes my head spin. First they deny the everlasting covenant that the Jews have with God over the land of Israel, and now they are merging with Rome, while the current pope is denying even Catholic doctrines!
They are both in a black hole of heresy heading toward Revelation 17 and the end time religion called the Whore of Babylon.
"The Evangelical Lutheran Church in America (ELCA) voted overwhelmingly last week to approve a declaration of unity with the Roman Catholic Church in an endeavor to "enumerate the many points of agreement between Lutherans and Catholics"—a move that some state is contrary to biblical Christianity.
The "Declaration on the Way" was approved 931-9 during the denominational assembly at the Ernest N. Morial Convention Center in New Orleans. According to an official press release by the ELCA, members stood and applauded following the vote.
The declaration "seeks to make more visible the unity we share by gathering together agreements reached on issues of church, Eucharist and ministry," the document outlines. However, it is called "on the way" because "dialogue has not yet resolved all the church-dividing differences on these topics."
Luther's Anti-Semitism Back to Life 08/27/16  It is long past the time for every true believer to flee this apostate denomination. God is in the process of merging it with Islam since they both have the same spirit in them. It is NOT the Spirit of God.
"At the Lutheran assembly in New Orleans, there was one resolution to end all US aid to Israel, and one to divest from Israel. Both resolutions, de facto, intend the destruction of the State of Israel. The anti-Israel character of the resolutions fits the old-style Lutheran anti-Semitic diatribes.
The ELCA group "Isaiah 58" recommends two sources. One is the book by Bethlehem Lutheran pastor Mitri Raheb, Faith in the Face of Empire, which recommends Islamic sharia law as the remedy against Israeli occupation. The other is the 2009 Kairos Palestine Document of the World Council of Churches, which aims for the elimination of the State of Israel.
So who is interested in the anti-Semitic Lutheran resolution? The conclusion is that all those are cheerful about this resolution who like to see Israel disappear, be it with a one- or two-state solution; all those who distribute millions of dollars to Hamas in Gaza to enable the destruction of Israel while the intended recipients — namely the children in Gaza — remain deprived; all those who turn a blind eye to the education of Palestinian children in summer camps and schools where they are taught to murder Jews and to destroy the allegedly non-existent State of Israel; all those who fail to put the record straight about the just and right support that many Israelis give to Palestinians."
Christianity
US Christian among first victims of Russia's anti-evangelism law 08/27/16  It is easy to see that this is the goal of the Hard Left in America too. They want to destroy anything associated with God, including Bible studies in your home!
"Ossewaarde's family has returned to the US but he has stayed to appeal his case.
According to Forum 18, "When the anti-sharing beliefs amendment was first introduced in 2016, it was unclear what this part of it would mean in practice. However, Ossewaarde's conviction for holding a service (which consisted of prayers, Bible readings, hymn singing and a sermon) in his own home suggests that almost any religious activity in private as well as public space may be given a 'missionary' slant and little protection may be afforded by the Article 16 provision."
World War 3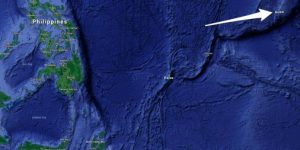 A tiny island in the middle of the Pacific just became even more crucial to US military might 08/27/16  A very interesting article showing how Guam has become very strategic in the US defense of the Pacific.
"A tiny island roughly five times smaller than Rhode Island in the middle of the Pacific is hosting all three types of America's strategic bombers and the most advanced missile-defense system on the planet.
The B-52 Stratofortress, B-1 Lancer, and B-2 Spirit bombers coupled with the Terminal High Altitude Area Defense (THAAD) missile-defense system make Guam the epitome of the US's ability to project power.
And while the military installations on Guam have always been some of the most strategically important bases in US Pacific Command's portfolio, the US Army's decision to permanently deploy a THAAD battery to the island ups the ante.
There are five THAAD batteries — each of approximately 100 soldiers — assigned to Fort Bliss in El Paso, Texas. One of those batteries was temporarily deployed to Guam in April 2013 in order to deter North Korean provocations and further defend the Pacific region."

Galatians 6:1  Brethren, if a man be overtaken in a fault, ye which are spiritual, restore such an one in the spirit of meekness; considering thyself, lest thou also be tempted.